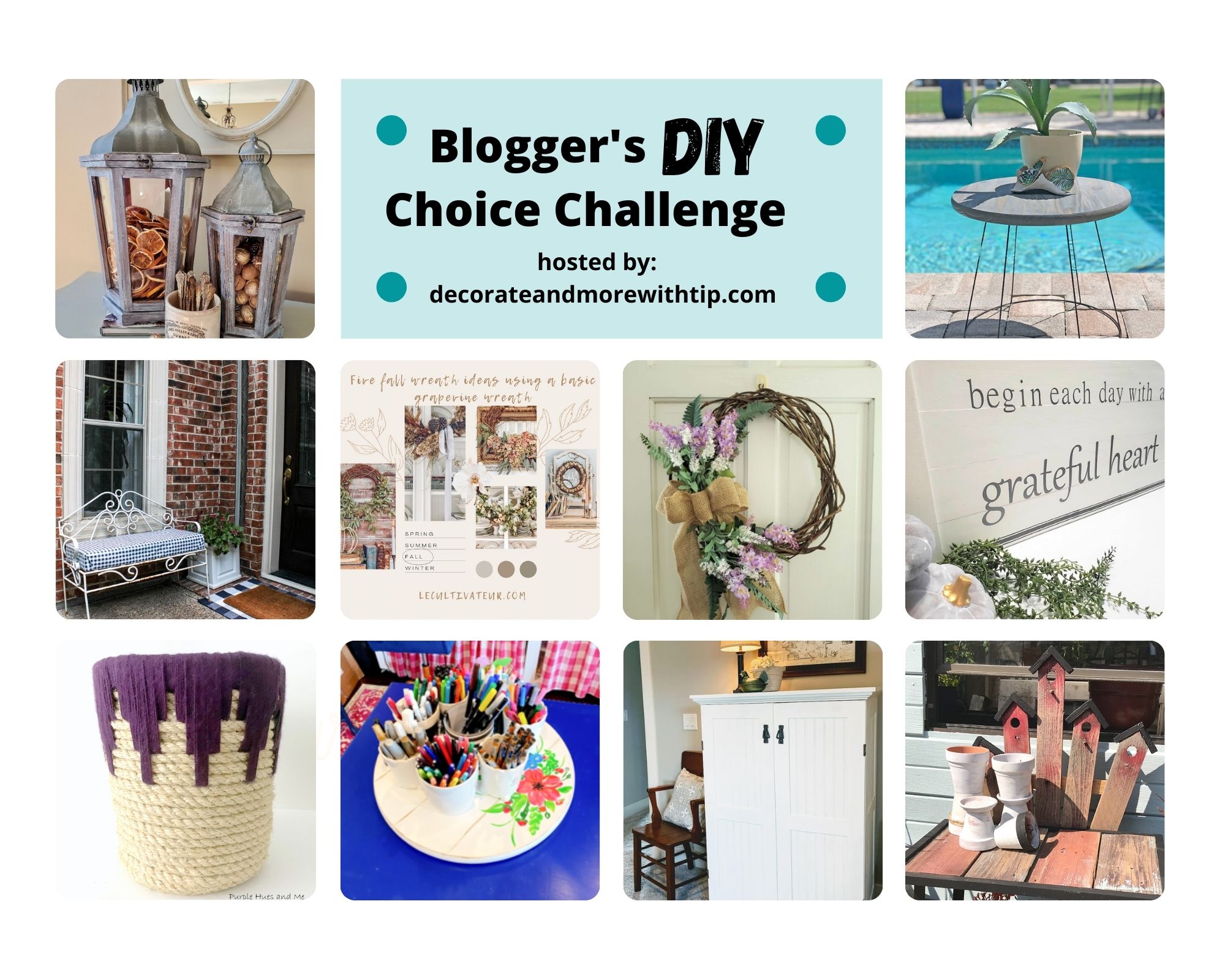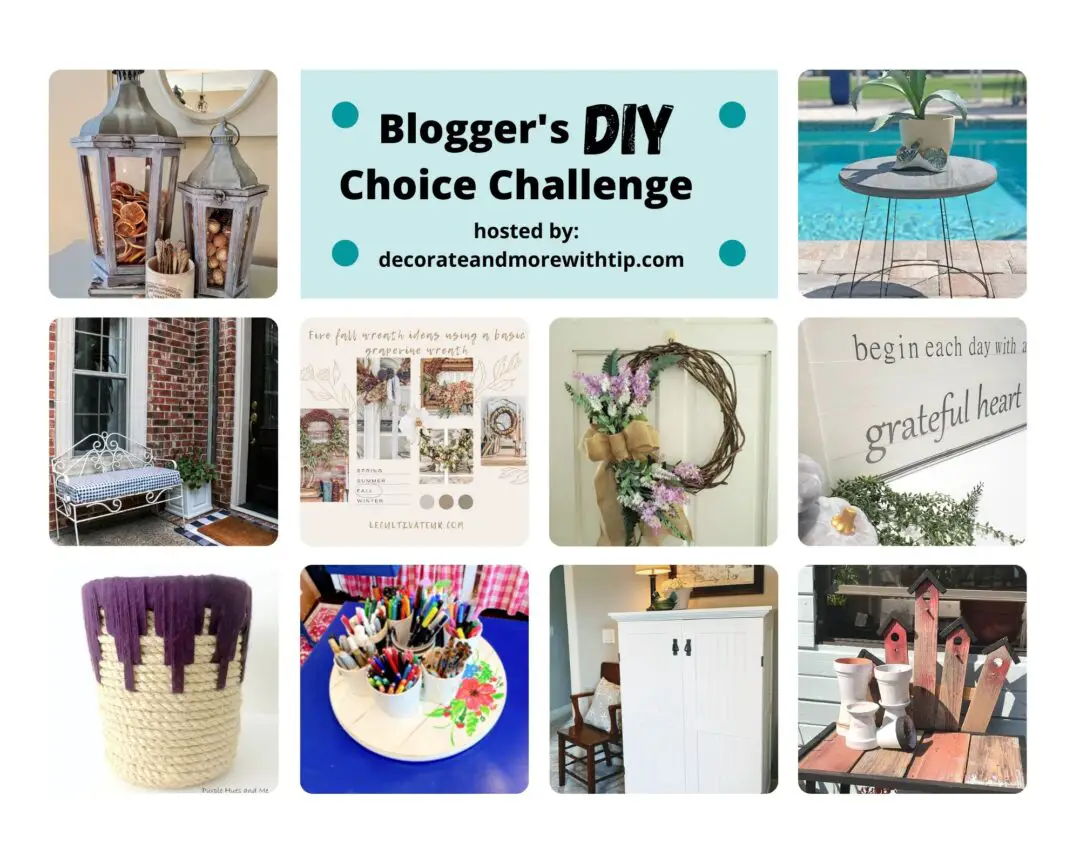 DIY Thrift Store Lampshade Table (DIY Challenge)…
Welcome to the August DIY Challenge, hosted by Terrie at Decorate and More with Tip. (You can see my past DIY Challenges here.) This month we were challenged to create any DIY we wanted. If you are coming over from Patina and Paint, welcome! Wasn't her project so good? She is so creative! Make sure you check out the links to the rest of the ladies in this challenge at the bottom of this post.
My Project…..
After taking a trip to my favorite local Goodwill and finding an old, ugly lampshade, I decided that my project would be to try make a DIY Thrift Store Lampshade Table. Here is how I did it and the supplies I used…
*This post contains some affiliate links for your convenience (which means if you make a purchase after clicking a link I will earn a small commission which helps keep my blog up and running but it won't cost you a penny more)!
Just a side note, I was able to get this lampshade for only $1.99! The tag says $3.99, but it was 50% off, which is why I bought it. I knew the base underneath would work for my needs once I got the ugly green plastic off of it.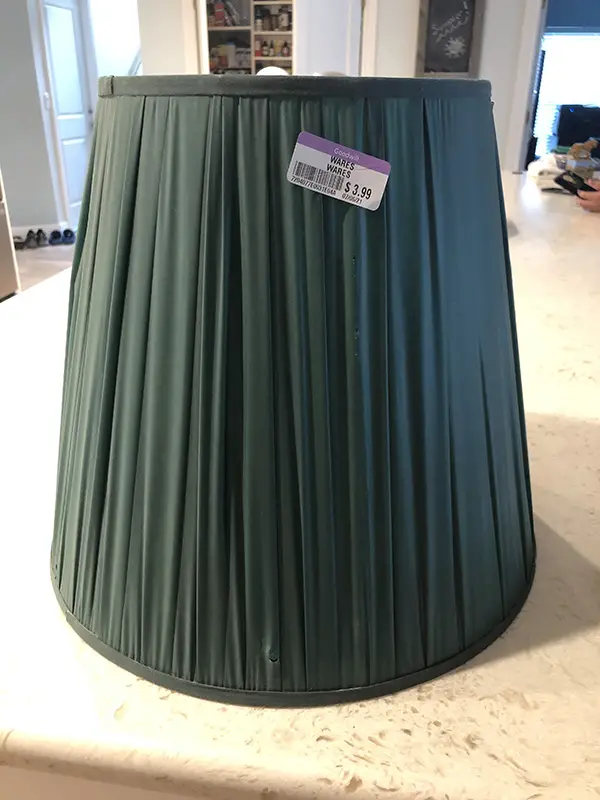 Step 1 – DIY Thrift Store Lampshade Table…Take the lampshade covering off…
This lampshade covering was plastic or vinyl or something, and came off very easily! I just cut it and off it came.
Step 2, Spray Paint….
Once the cover was off and the piece was all cleaned up, I used black metallic oil rubbed bronze spray paint to paint it. Or course, you can use whatever color you want. Gold or white would be fun too.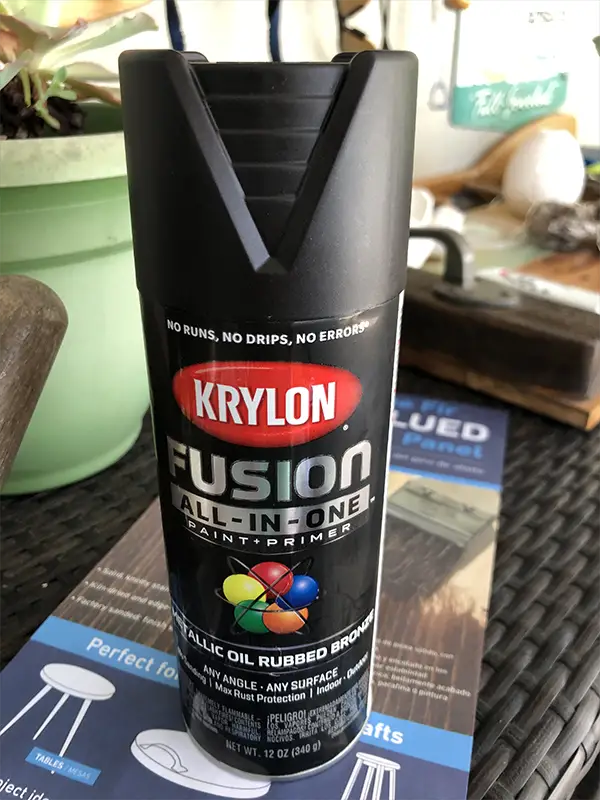 Step 3, Stain the Top…
I found this 18″ round top at Lowes for $12. I stained mine using a Minwax Classic Gray, but you could use whatever stain you like. OR you could paint it instead of staining it.
Step 4, Glue Base to Top…
I used some E6000 to glue the lampshade base to the top of the table. I then put some weight on it and let it dry for several hours.
Step 5, Protective Coat…
Lastly, I sprayed some of this Ultra Cover Matte Clear on the entire piece (even the lampshade base) to seal and protect it from scratches, etc. I usually use Minwax Polycrylic but I didn't have any on hand.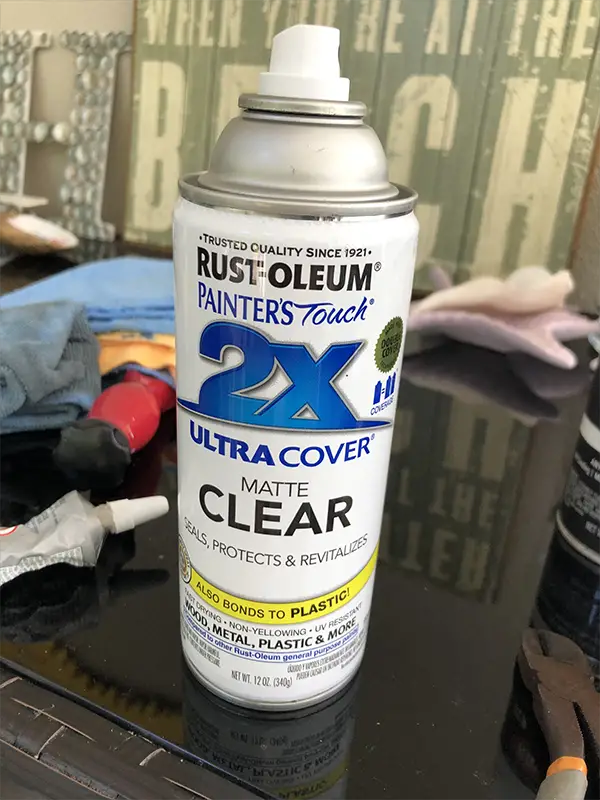 Below is the finished piece. This was so simple to make and I love it how it came out….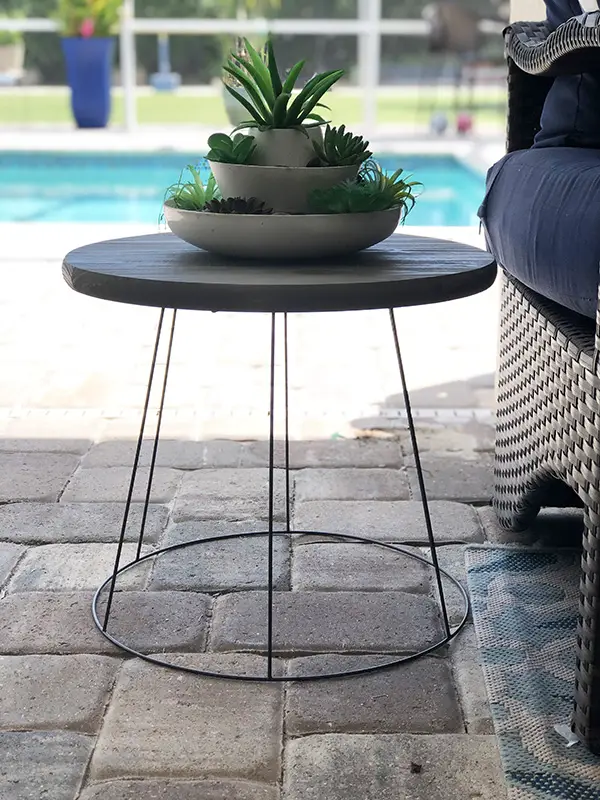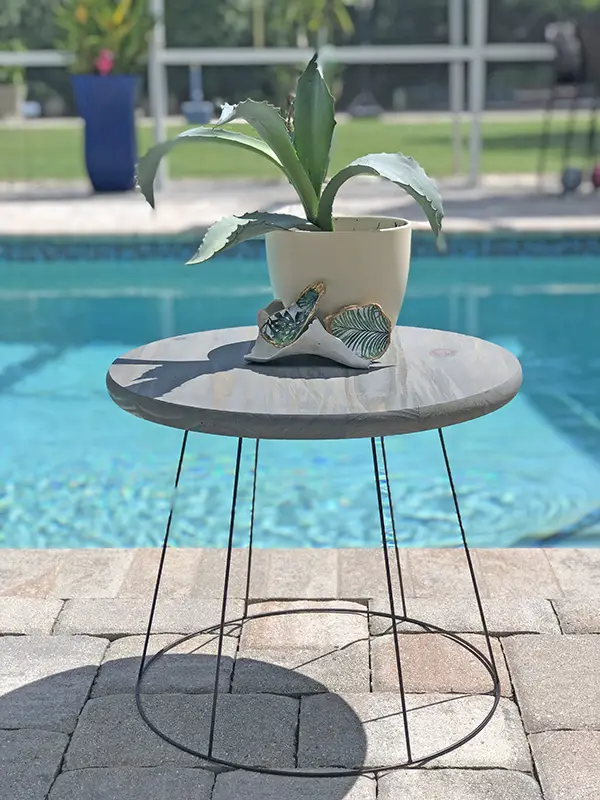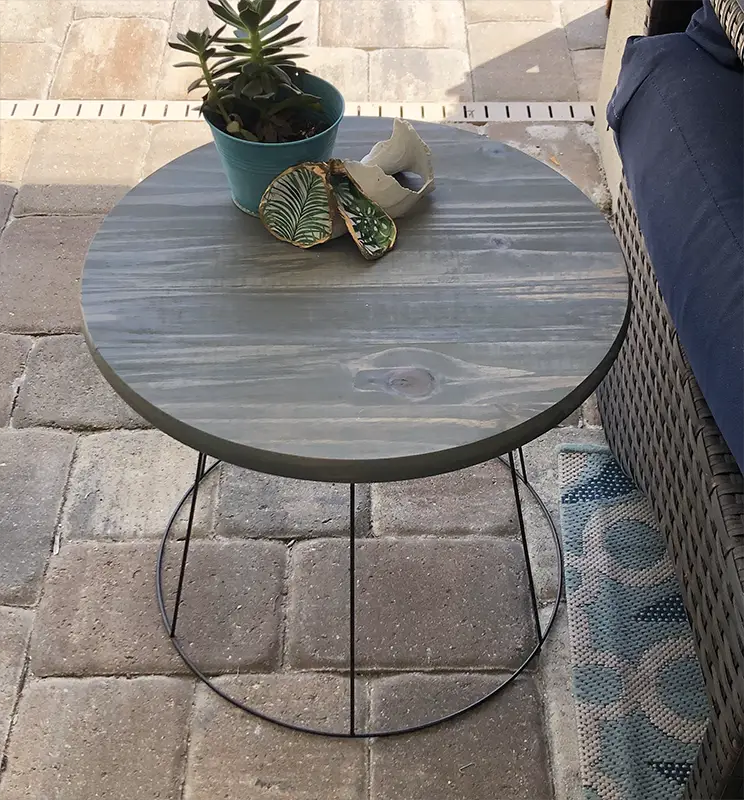 I hope you go check out Michelle's projects at Blessings by Me.
---
I found a few similar tables on Amazon for a LOT more money. These might be nicer, but I think mine is a pretty good dupe for a fraction of the price.
---
PIN FOR LATER…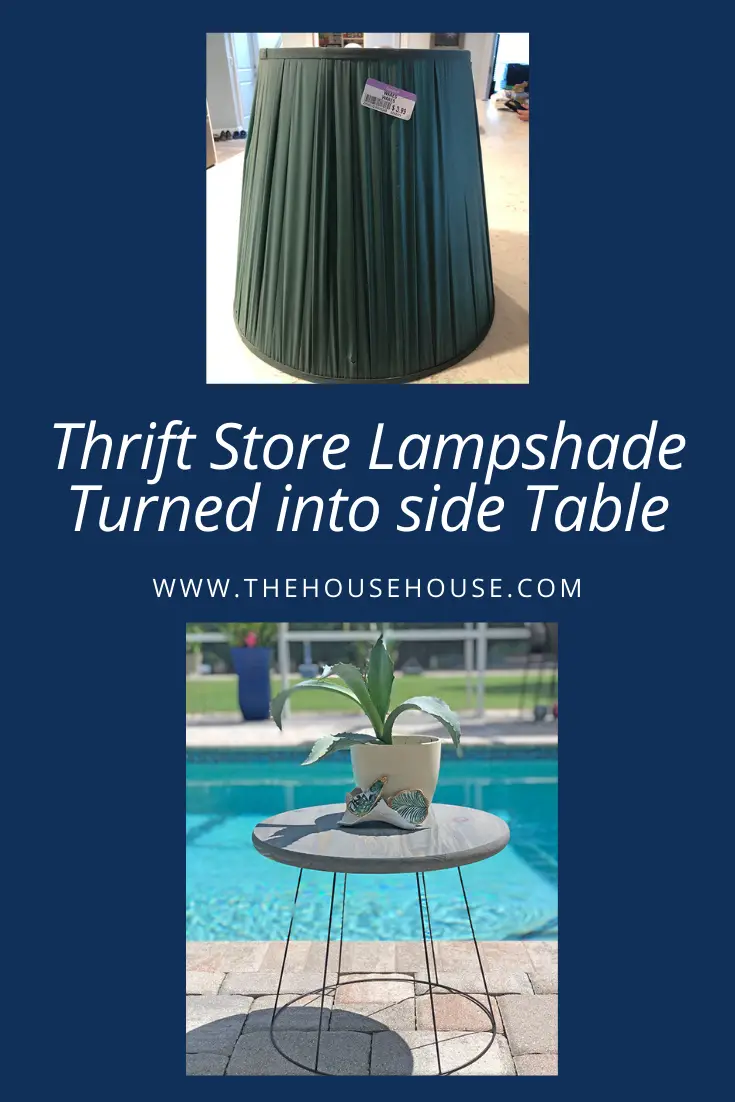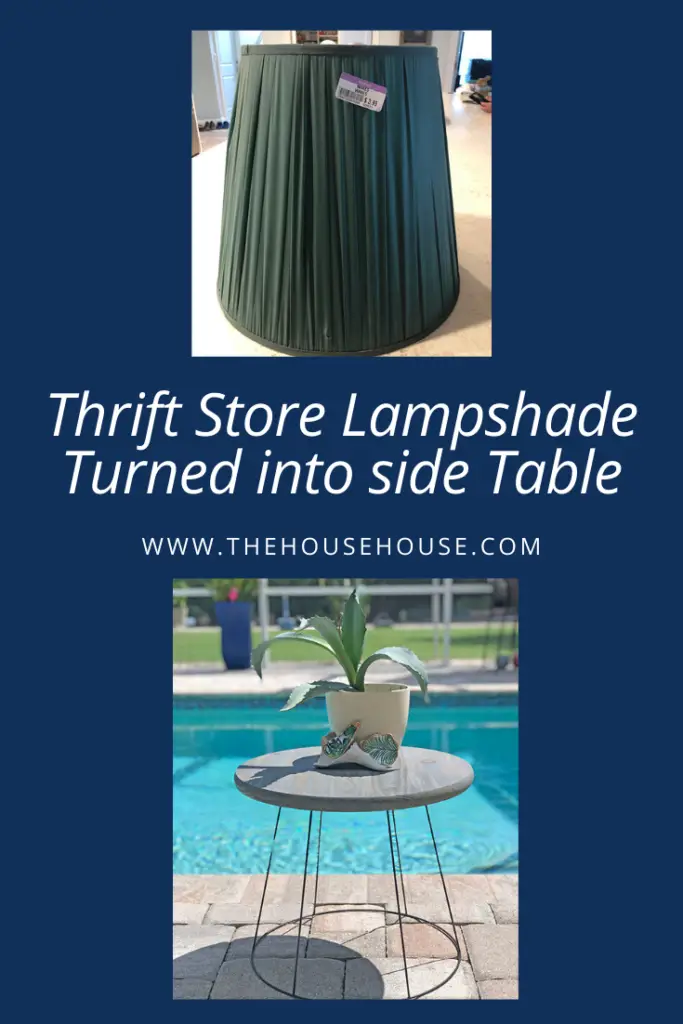 Check out all the others bloggers projects….