How to Decoupage Shells
On a recent boat day, we stopped at a beach and found a TON of shells. My friend and I collected a bunch of oversized shells to try our hand at painting them, like the ones we've seen in the shops and on Etsy. Here's the thing, she is a legit, professional and AMAZING artist who can draw and actually paint pictures (check out her work HERE). I am not, so I decoupaged mine instead. Here is how to decoupage shells…
NOTE: I have had such a nice response to these. Not feeling crafty? If anyone would like to purchase some, let me know. I will be taking orders!!! Email me: thehousehouseblog@gmail.com
*This post contains some affiliate links for your convenience (which means if you make a purchase after clicking a link I will earn a small commission which helps keep my blog up and running but it won't cost you a penny more)!
Here are a few of the oversized shells we found.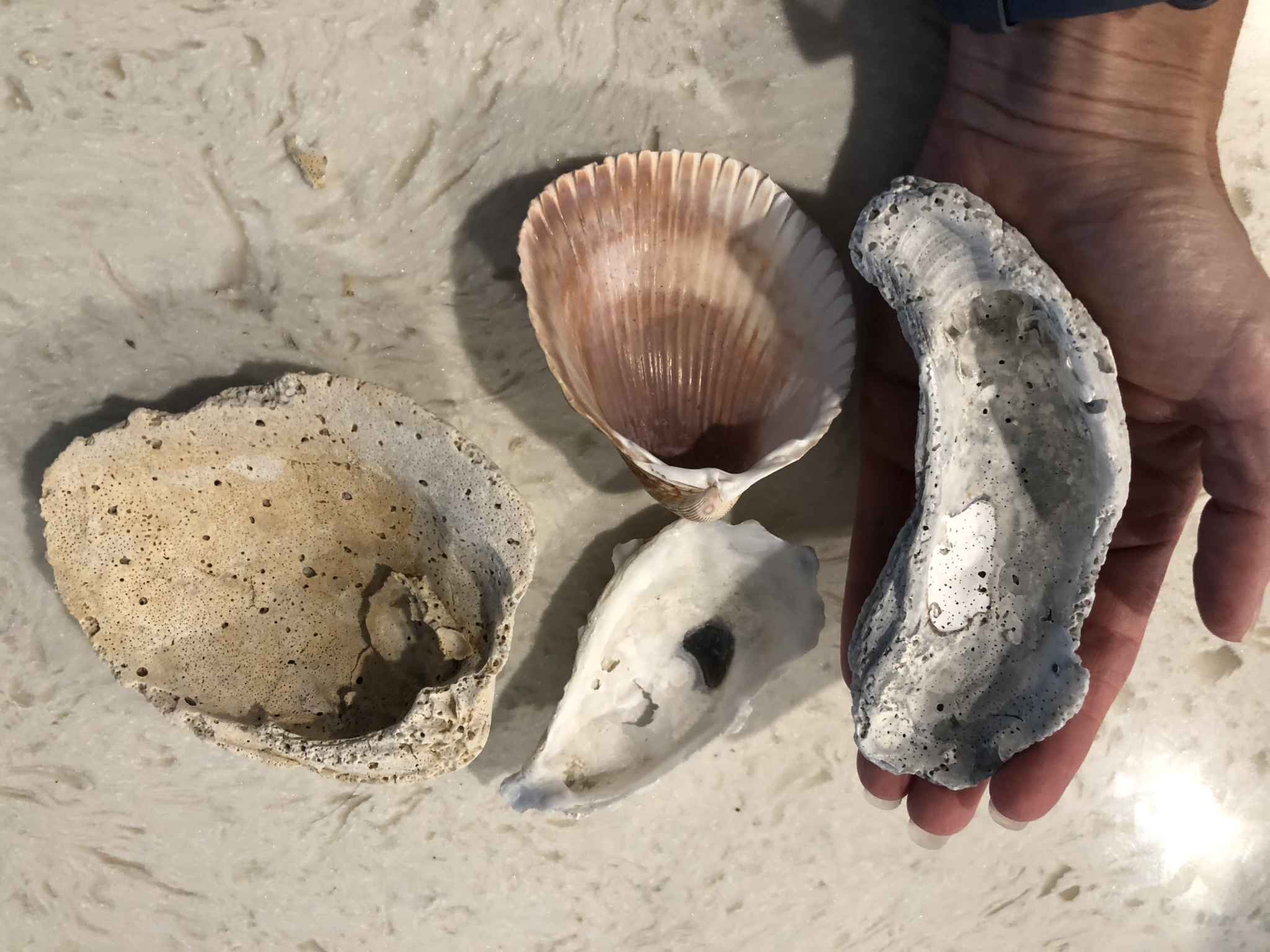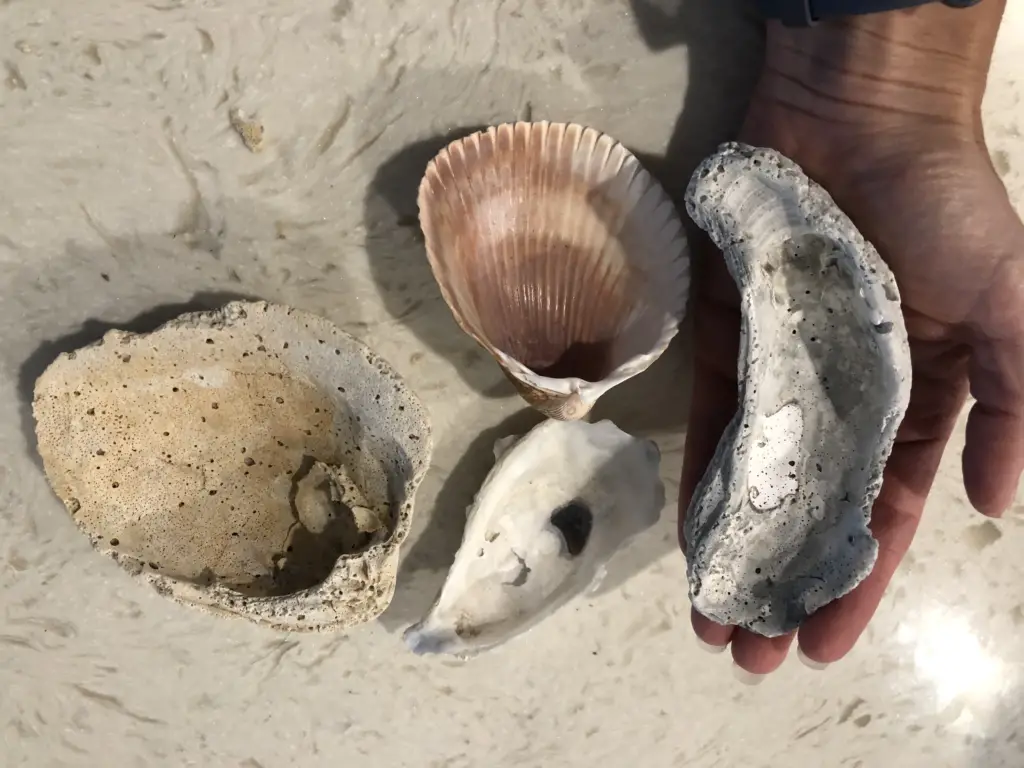 Step 1, Spray Paint…
First, I spray painted my shells. I used white gloss spray paint because I wanted the shells to have a nice, shiny finish. I sprayed both sides.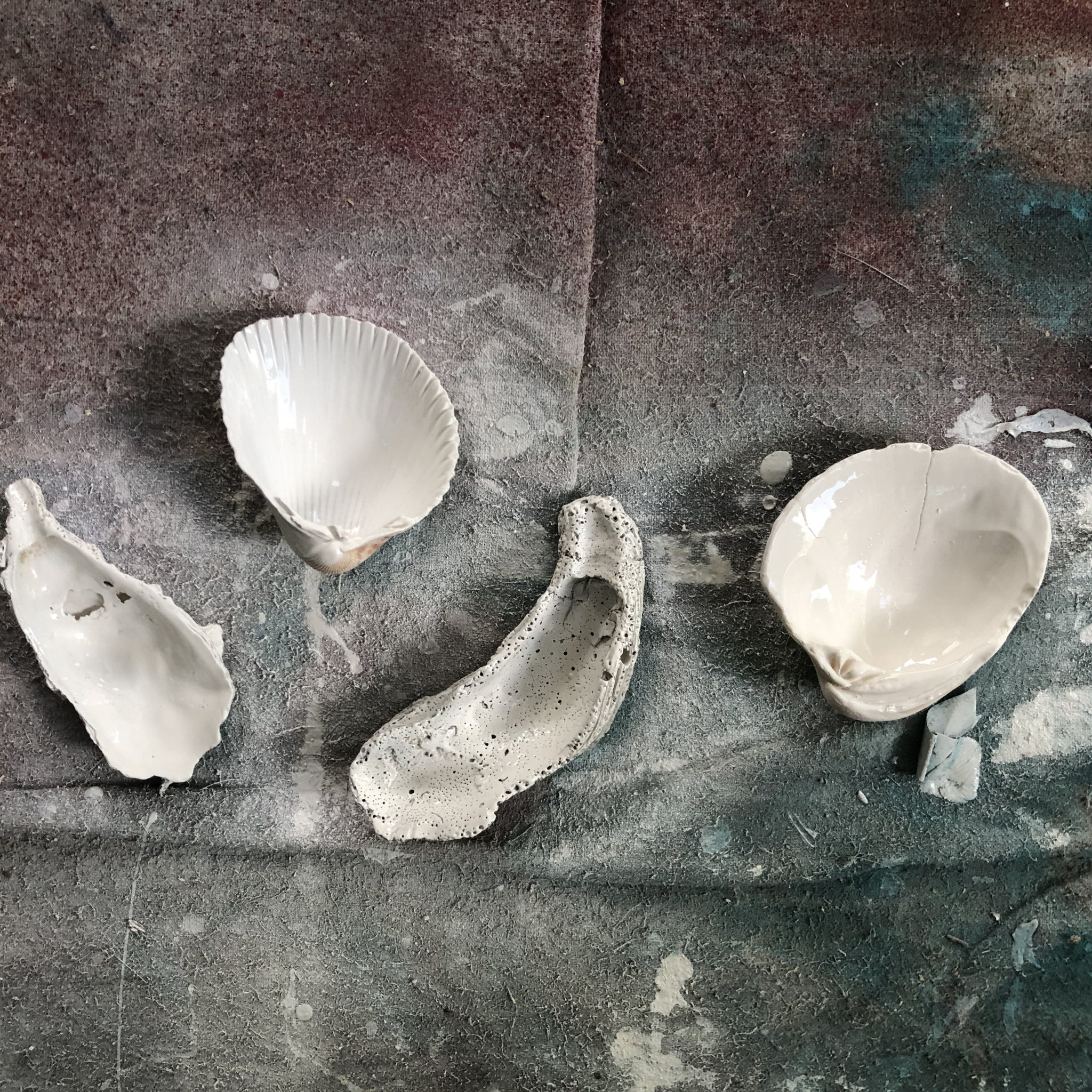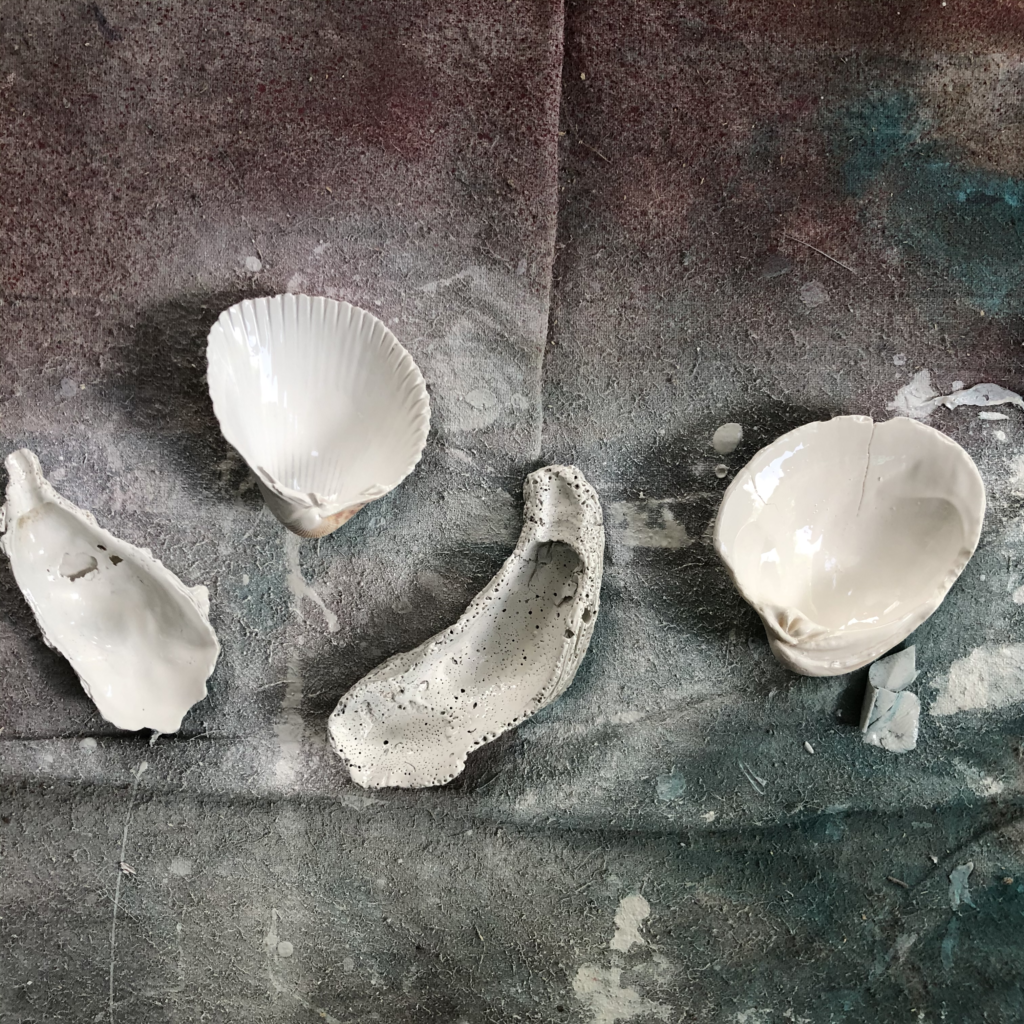 Step 2, Cut and Glue Your Paper…
Second, cut and glue your paper to the shell. I purchased this awesome book of paper from Hobby Lobby and selected a few nautical pieces that I liked. You can also use tissue paper, wrapping paper, or paper napkins too (although these have a tendency to rip easier). Use anything with a print that you like.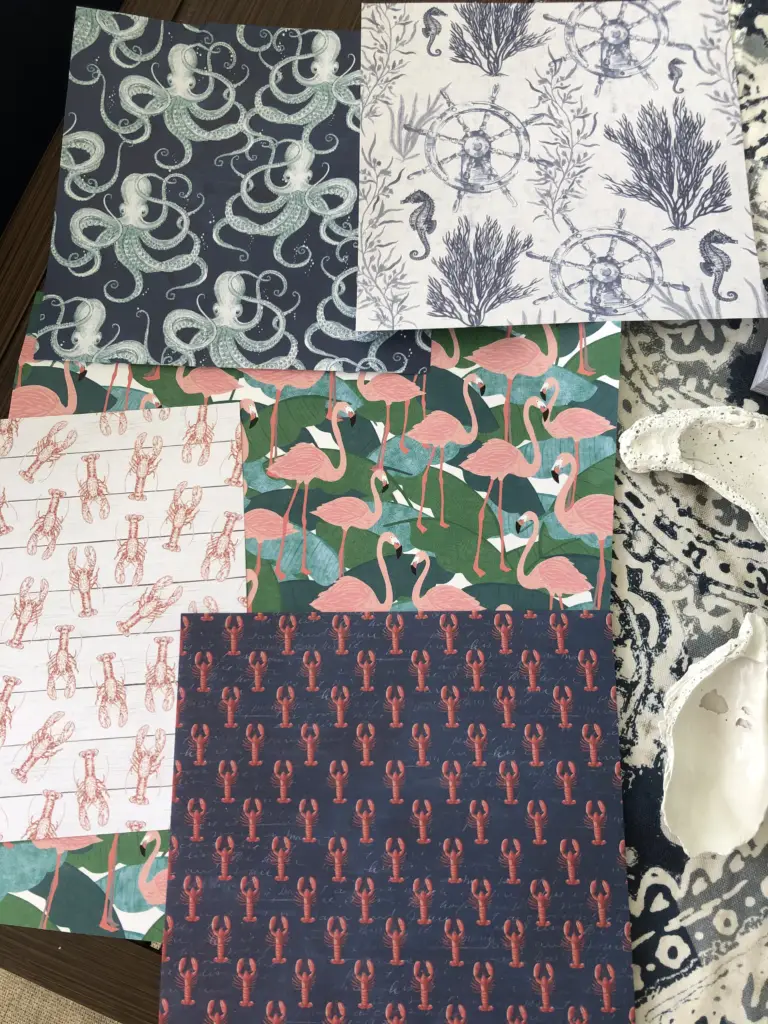 To fit the paper to the shell, I just flipped the shell right on top of the paper, and used my scissors to cut it out.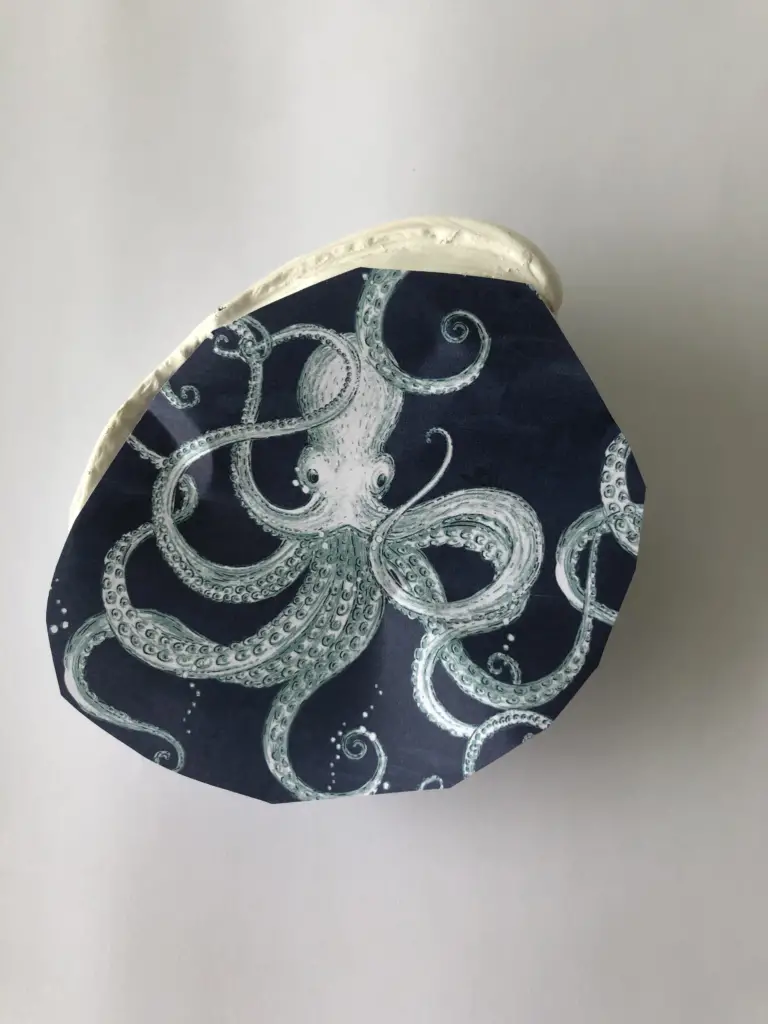 Step 3, Glue…
Third, I used Mod Podge to adhere the paper to the shell. I applied a bunch to the shell itself AND to the back of the paper. Once it is placed into the shell, add more to the top. Let dry and then apply another layer to the top. Trim any excess paper.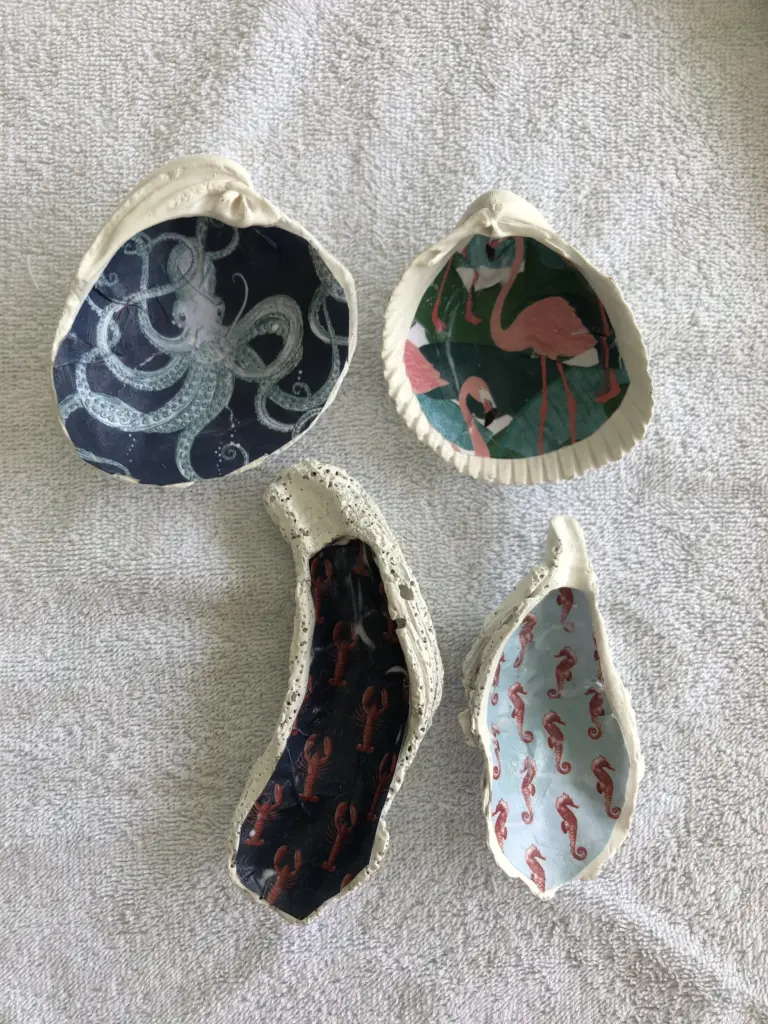 Step 4, Gold Leaf (Optional)
Lastly, and this is optional, once the Mod Podge is dry, apply a layer of gold leaf paint to the edges. I like how they came out but you can skip this if you don't like how it looks. OR, feel free to apply gold leaf to the entire backside as well. I just trimmed mine.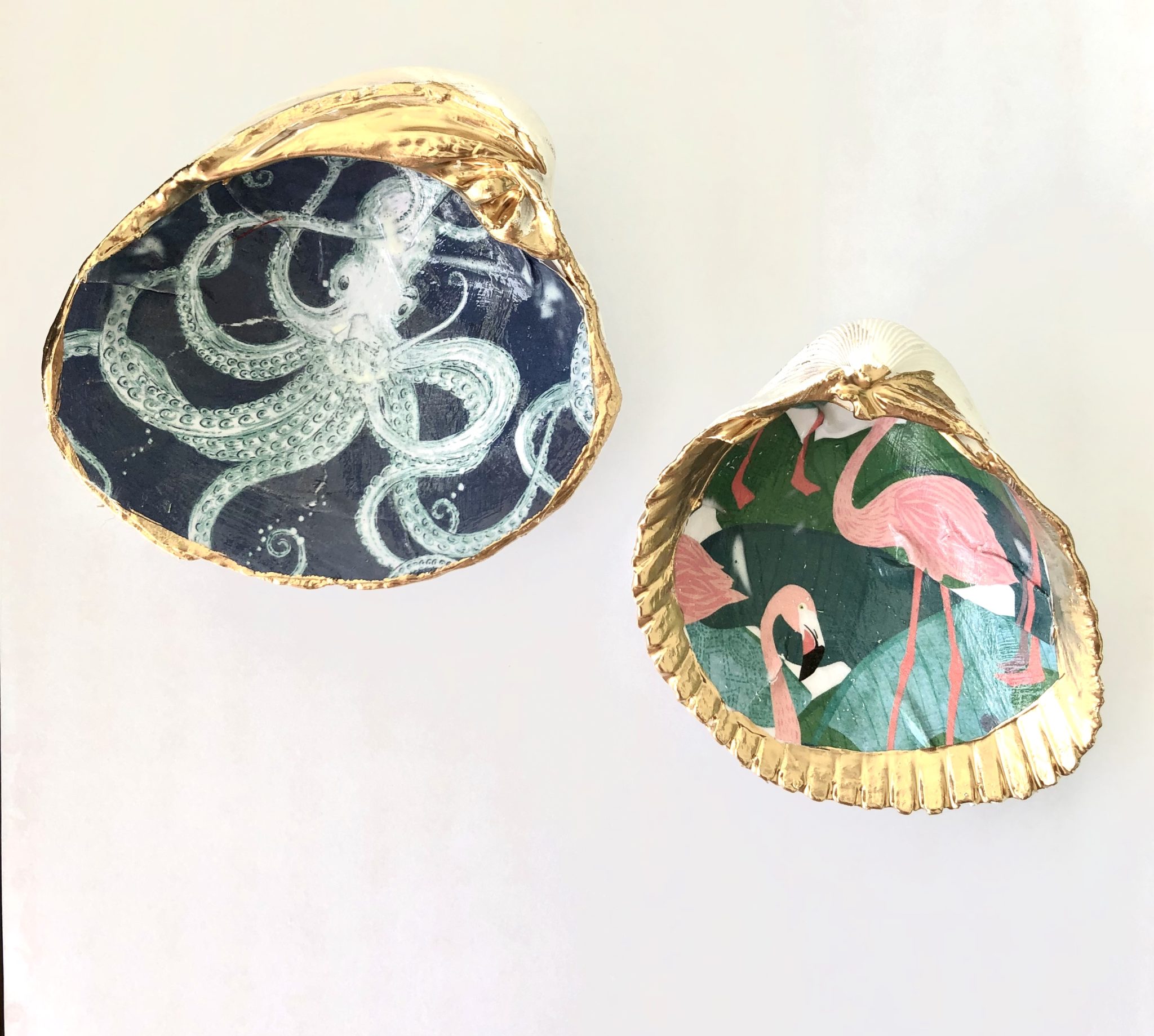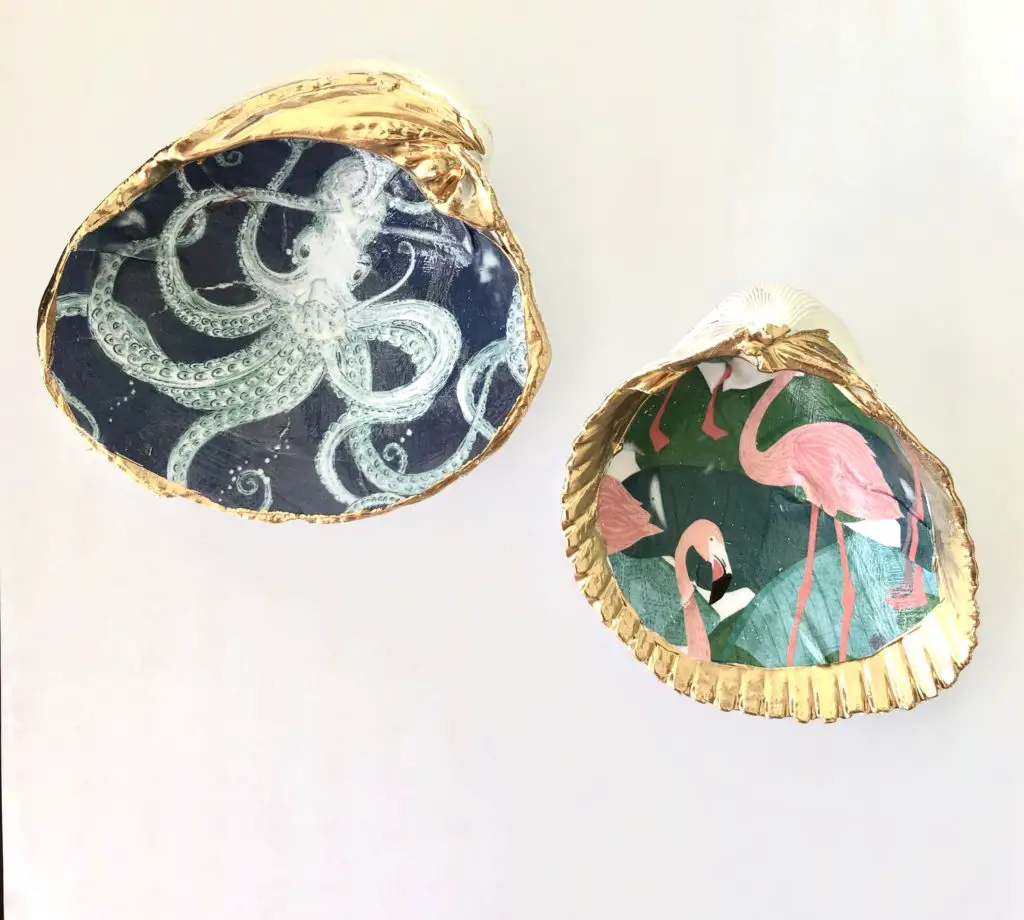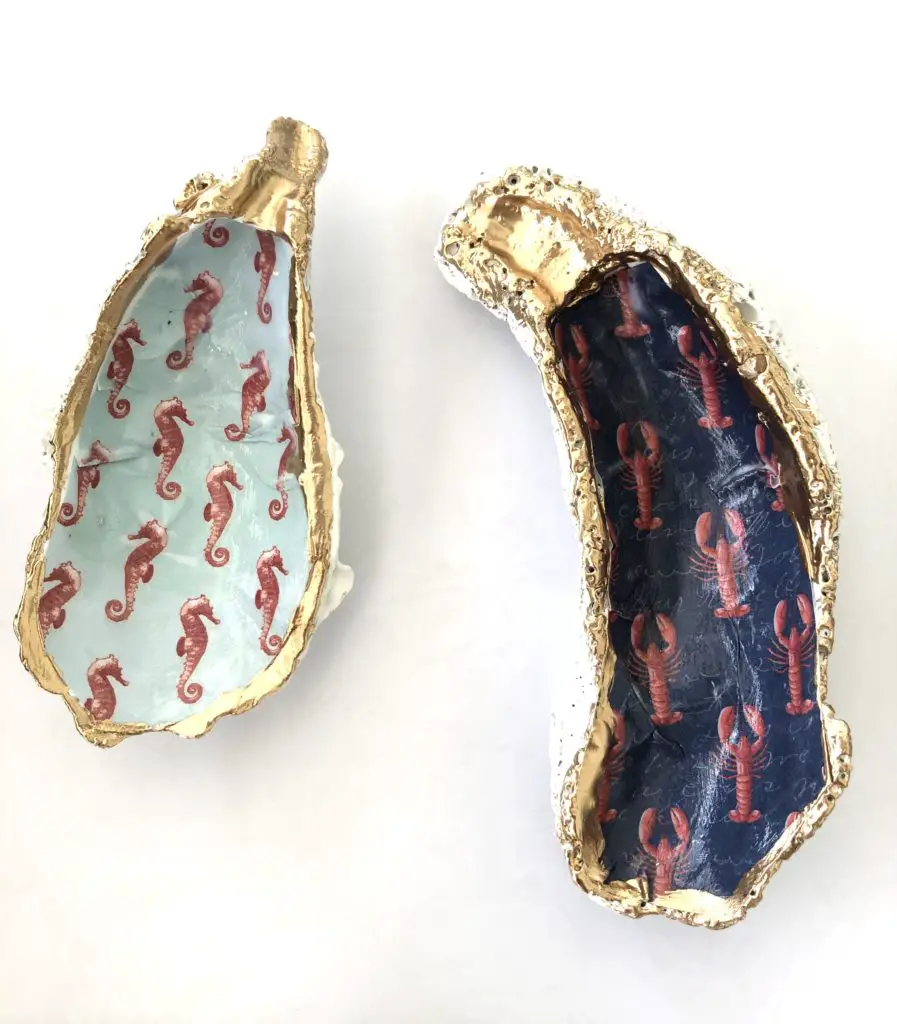 That is it! Pretty simple and pretty fun to make! Use as a jewelry, or trinket dish, or just put on display to enjoy.