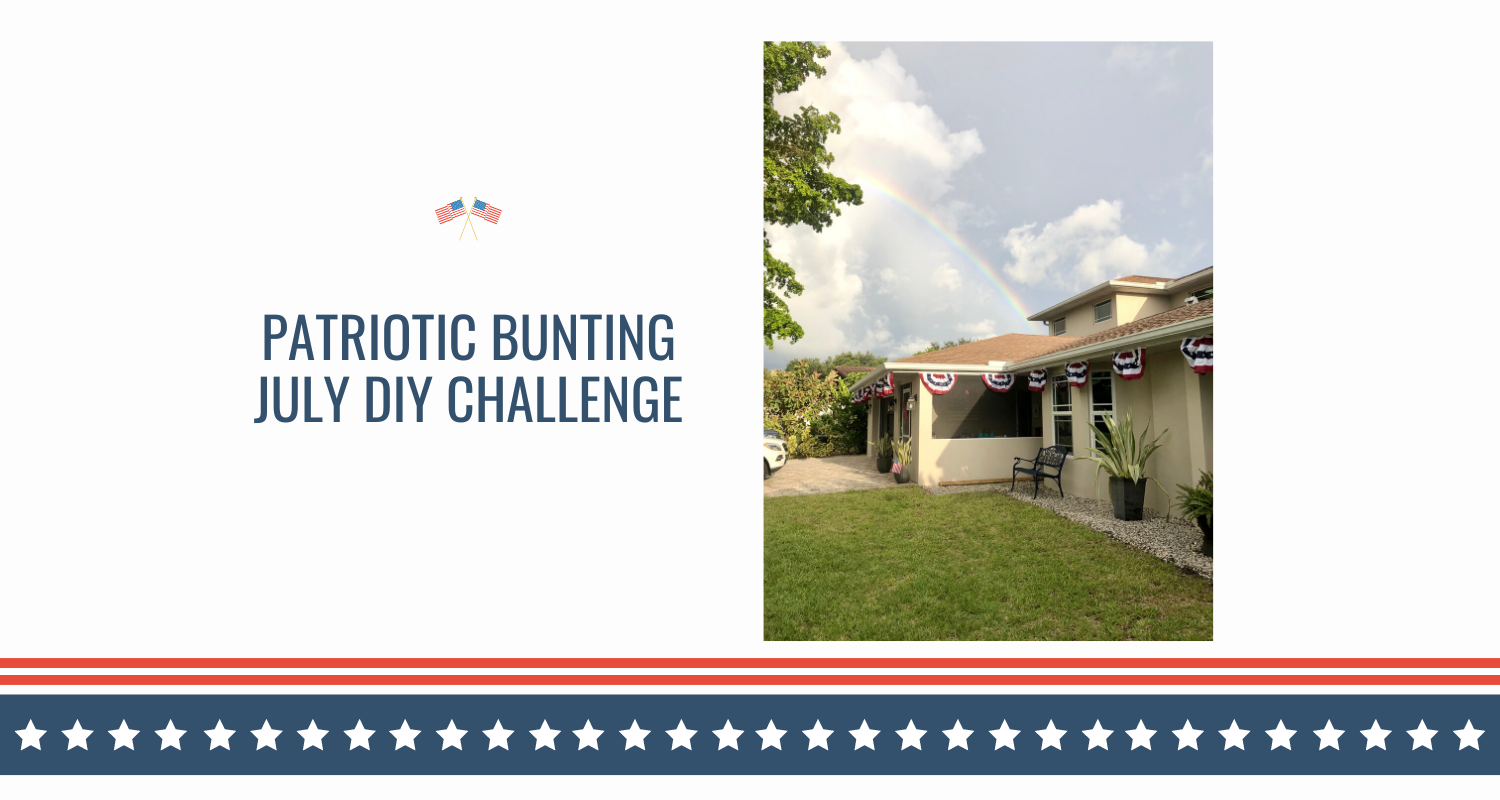 Welcome to the July DIY Challenge, hosted by the amazing Terrie at Decorate and More with Tip. This month was all about Summer Fun. If you are coming over from Paula's Homemade Space, welcome! Be sure and check out all the fun DIY ideas at the bottom of this post.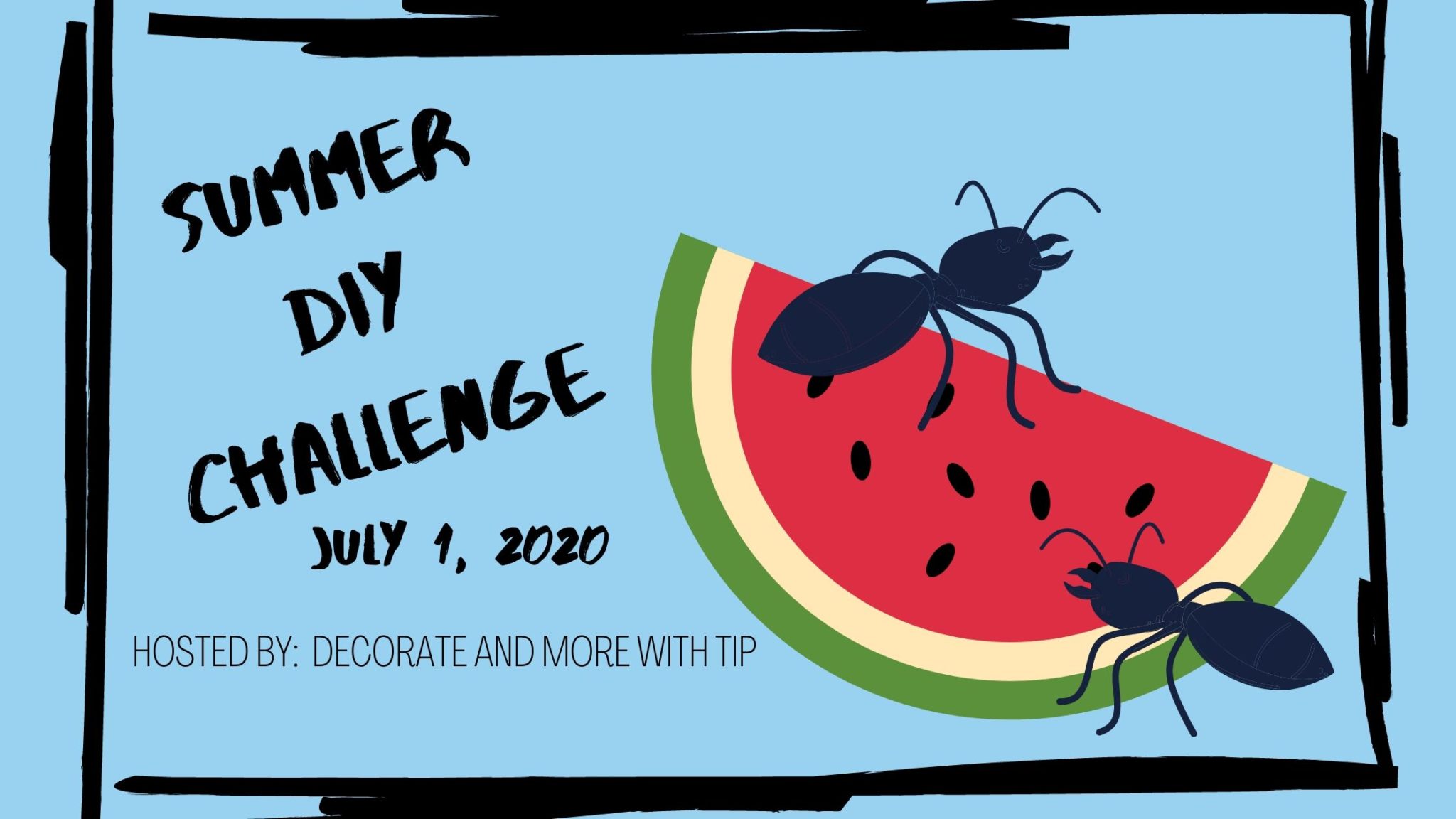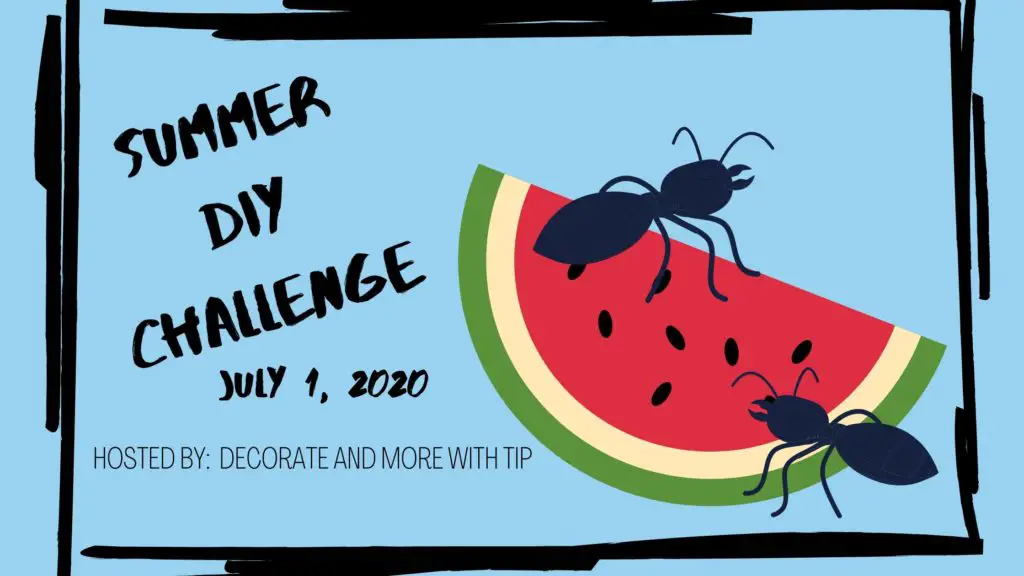 My husband bought a bunch of Patriotic Bunting to decorate our house for Independence Day. So, even though this post isn't really a true DIY, I am going to tell you how we hung these up and include some tips if you would like to do the same. We love how it came out and we plan to use these year after year.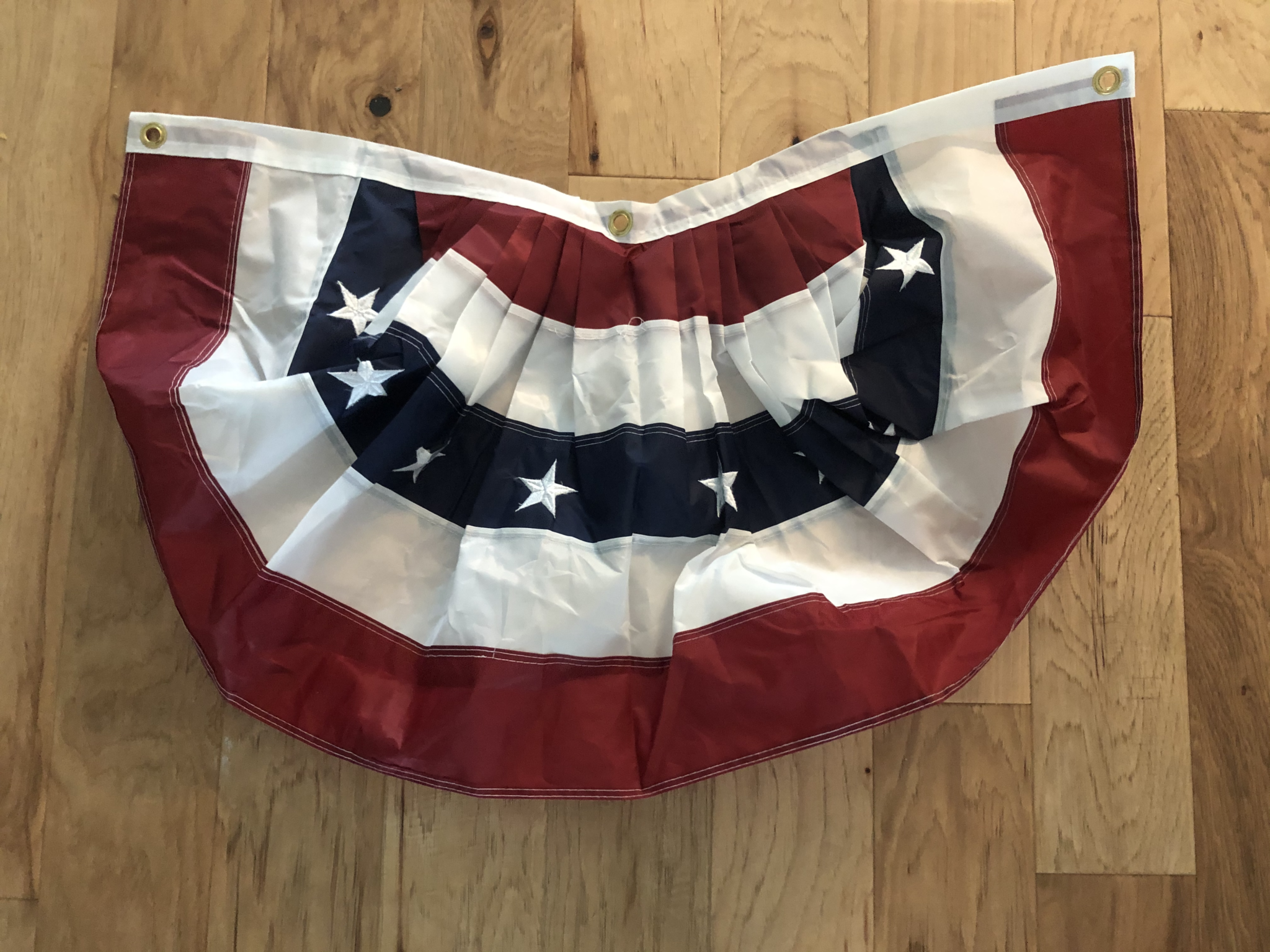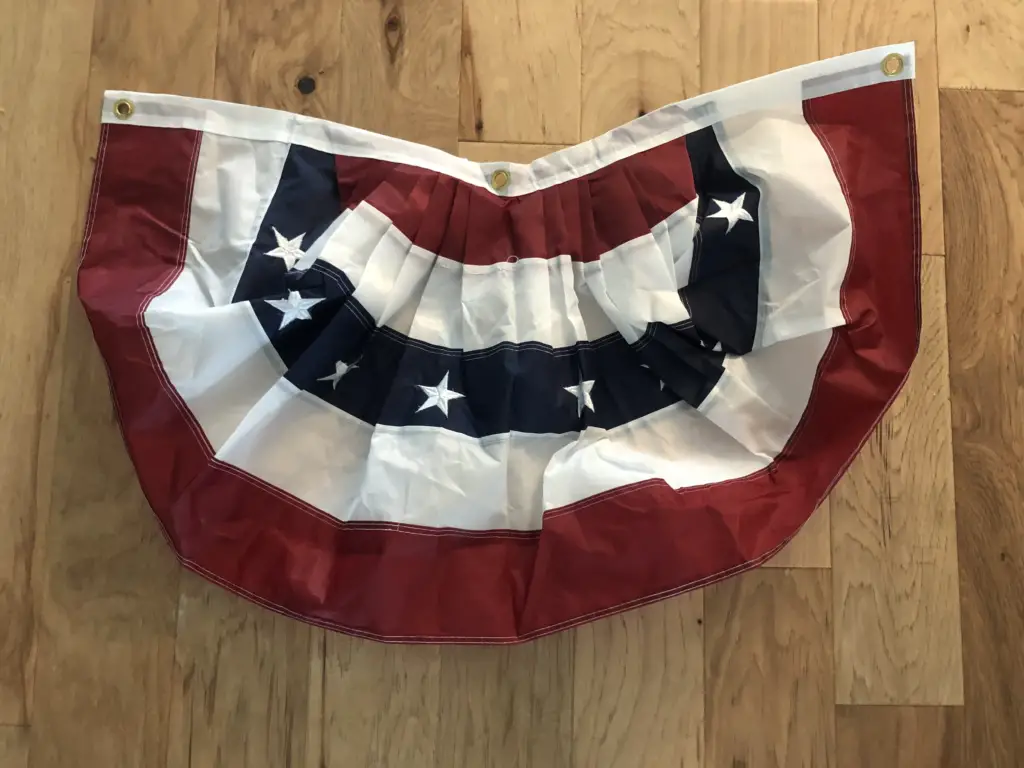 Along with the bunting, my husband also bought 2, 100 ft white 'clothesline' rope to hang them with. We planned to put them on both levels of our house.
We got the kids involved, and started a little assembly line. My youngest was in charge of opening all the packages of bunting and giving them to dad. My husband, older son and I helped string the flags onto the rope. We found that the best way was to fold the bunting in half and put the rope into the 2 end holes. We left the middle one open (and used zip ties to attach them to the rope). They hung nicely that way.
Once it was all strung up we took them outside to hang on the house.
Side Note and HUGE time saving tip – We live in the 'Christmas Neighborhood' in our town. Every house decorates to the nines and people come from all over town to drive through here to see the lights. It is a ton of work for us. A couple years ago my smart husband decided to screw little hooks into the soffits on our house to make hanging the lights WAY easier. (Previously we had used Command Hooks, which worked but were a pain and would eventually fall off in the Florida heat.) So, all we had to do to hang this patriotic garland was stick the rope into the hooks. Easy peasy.
My husband used zip ties to make sure they stayed in place. We got the kids involved again by having them help us how figure out many inches apart each flag should be. Once we figured it out, my husband got his tape measure out and measured to make sure they were correct. He is such a perfectionist! (You can see the Straw Wreath I made on the front screen door.)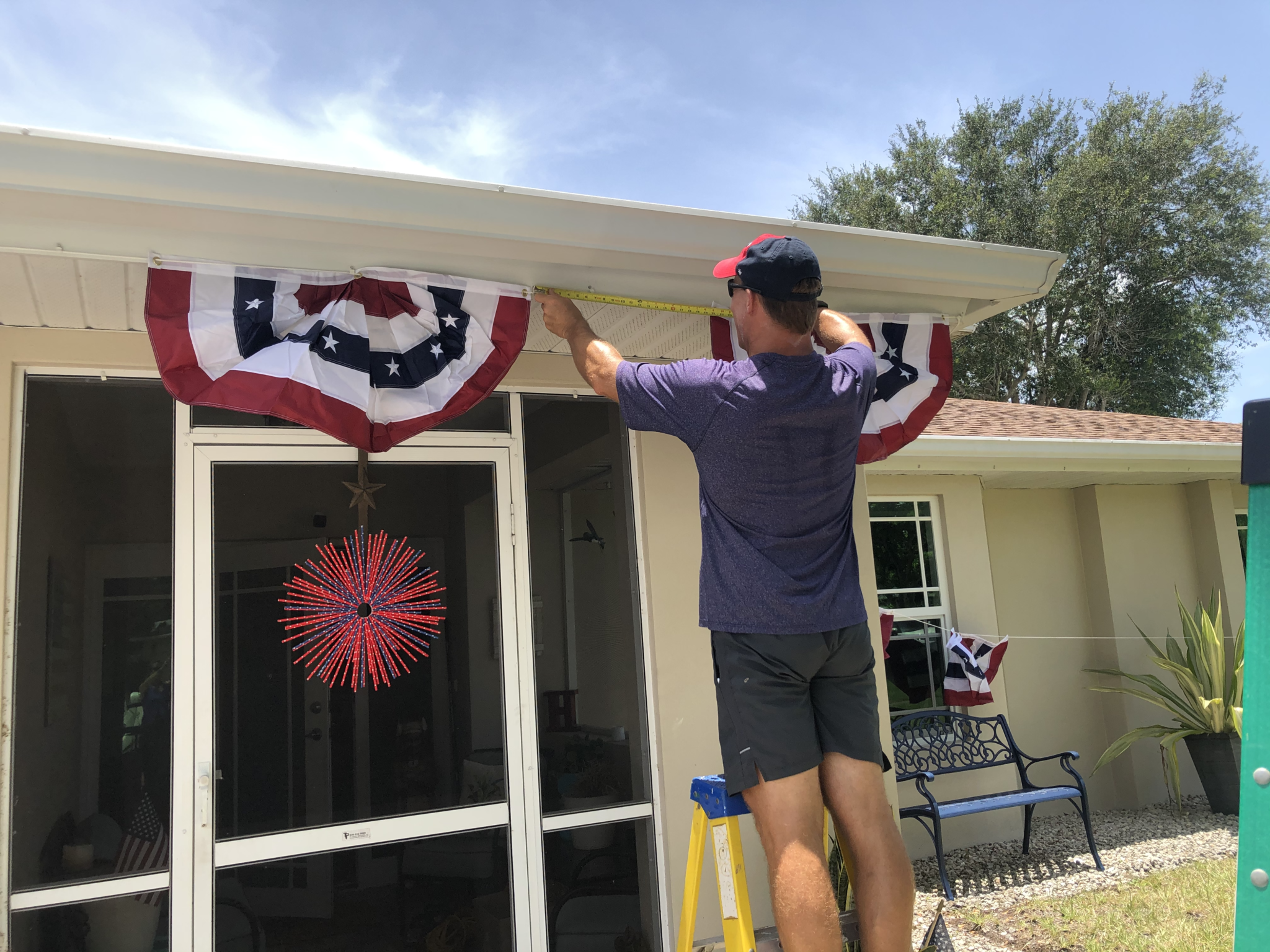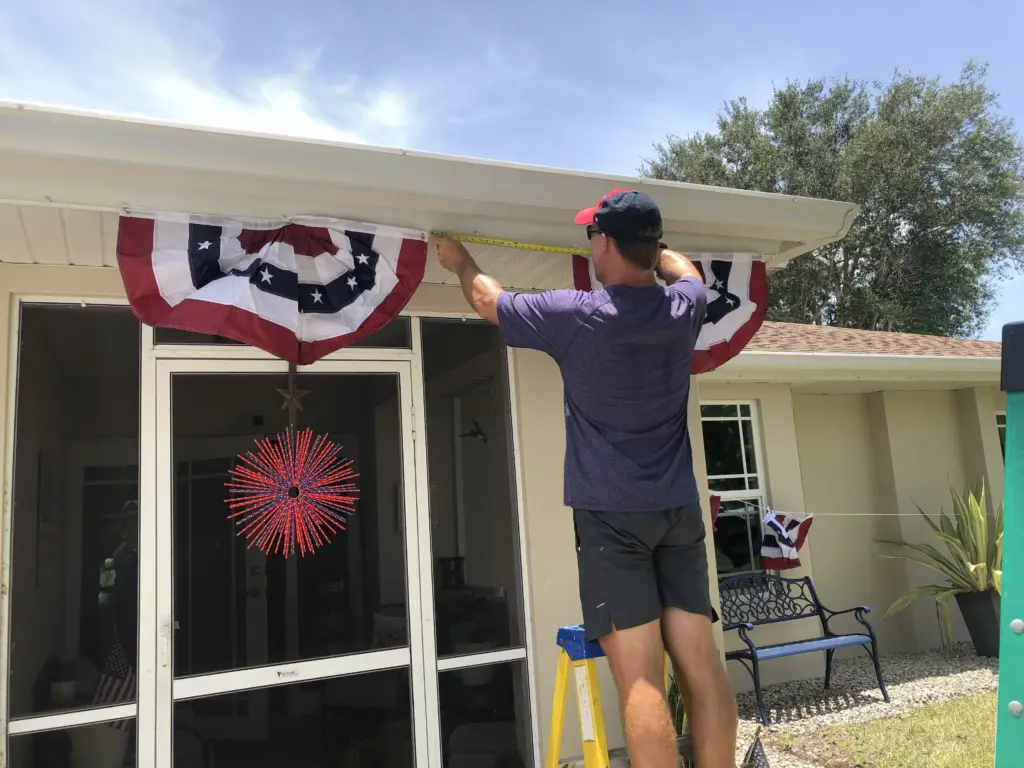 As we were making sure the flags were even, a rainbow came out right over our house. How cool!
Once the bottom layer was complete, my kids and husband went up on the roof to do the top floor.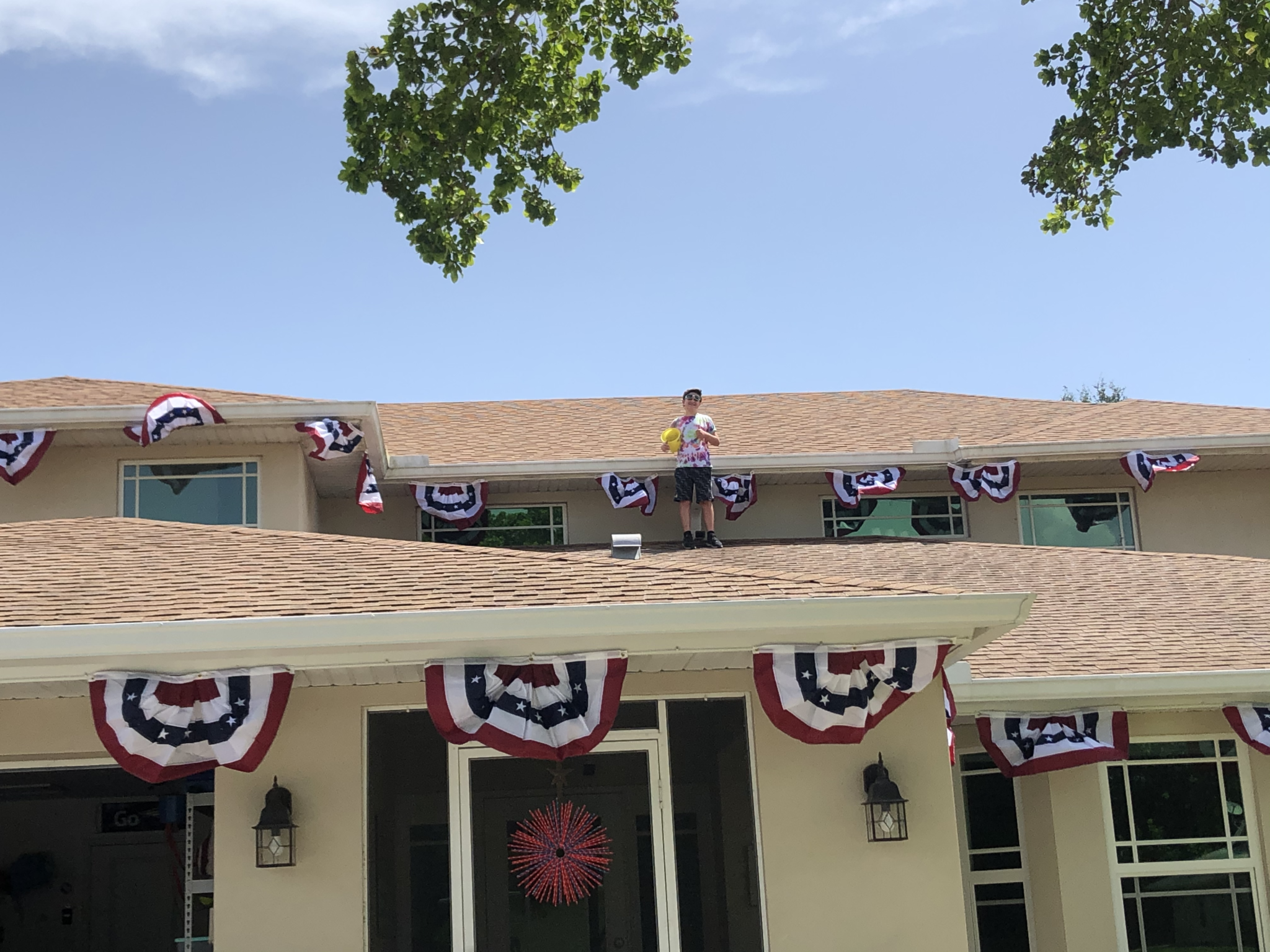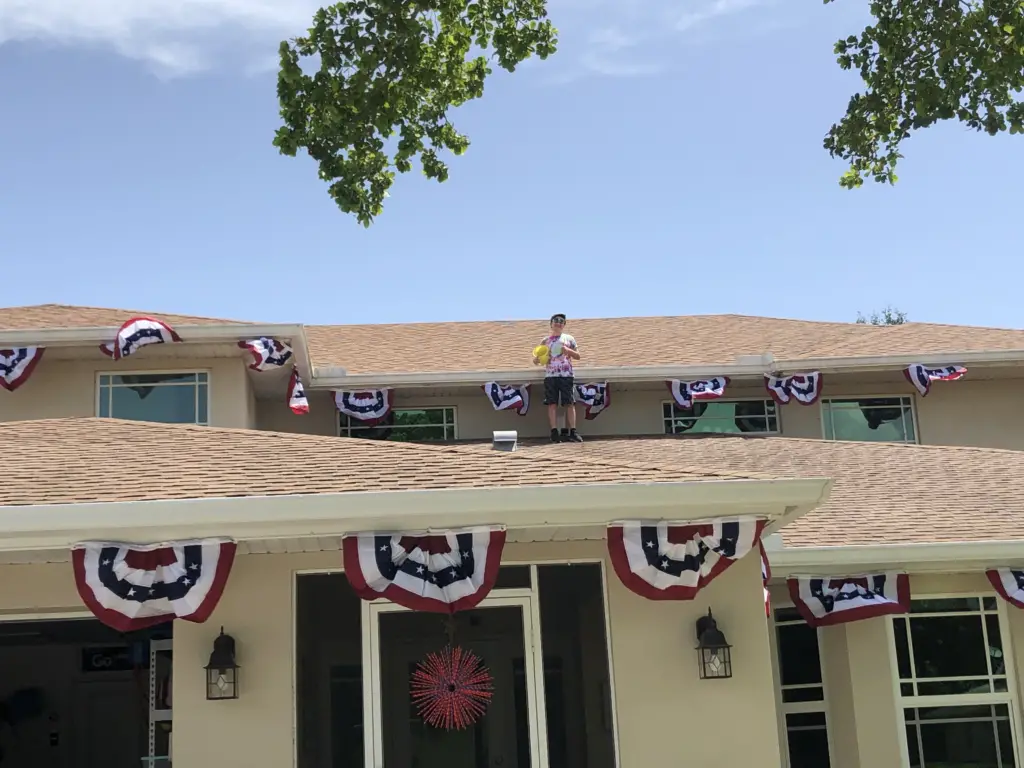 And here it the finished product. Looks pretty nice. It'll be easy to take these down, fold them up nice and re-use them year after year.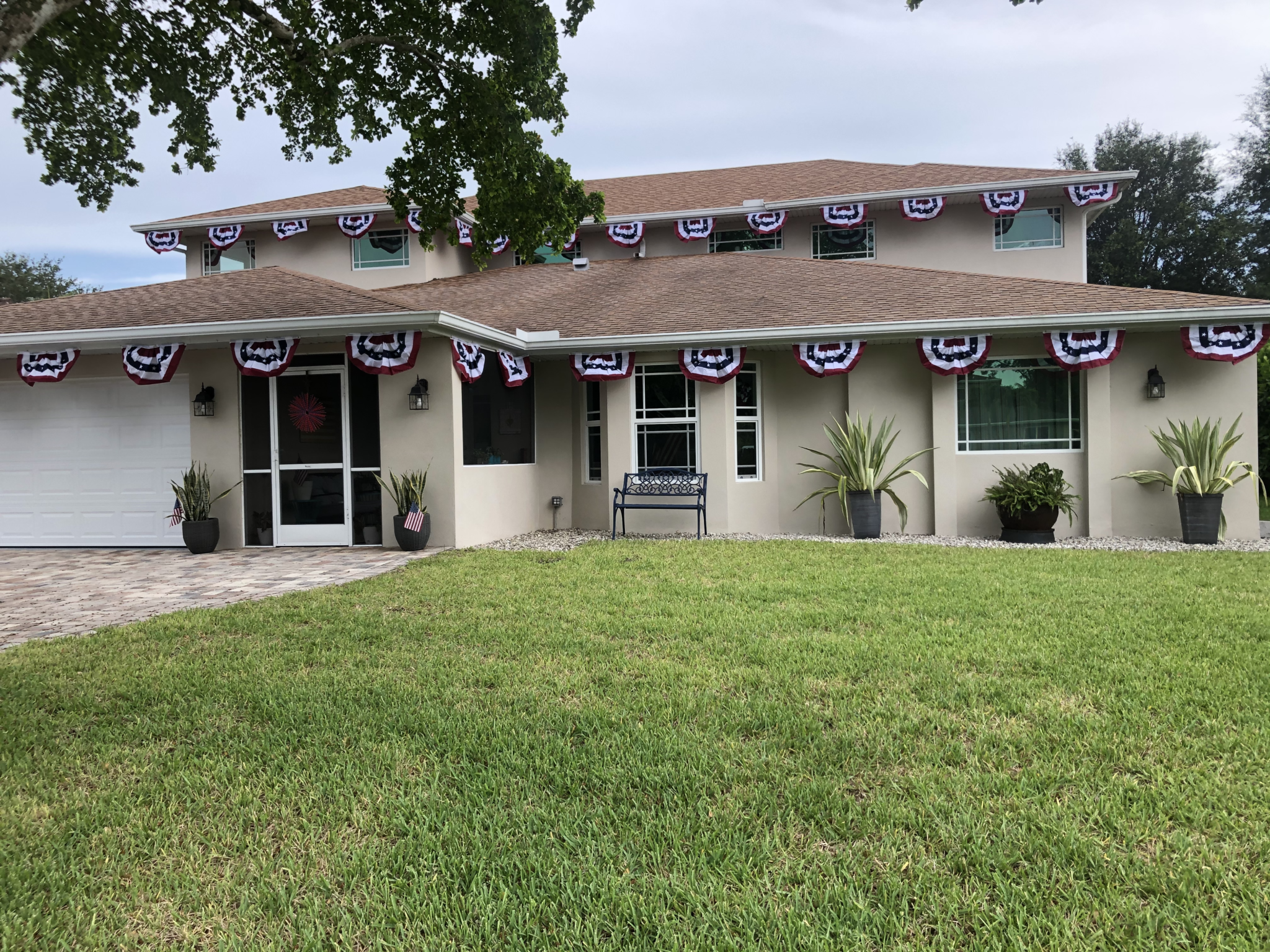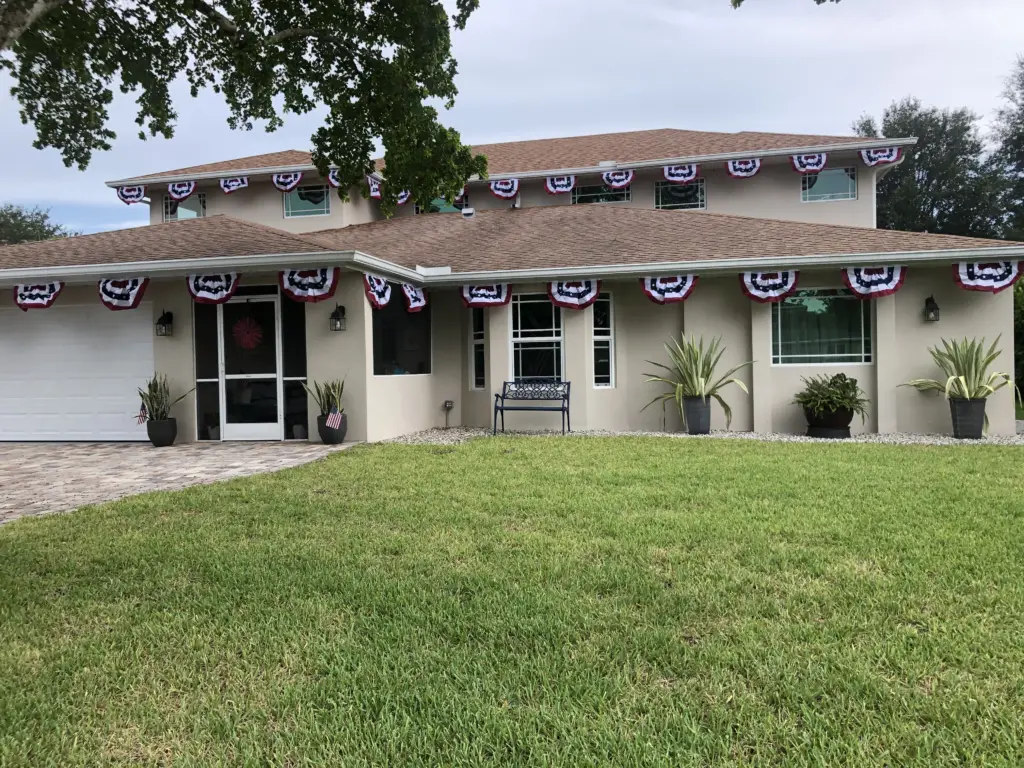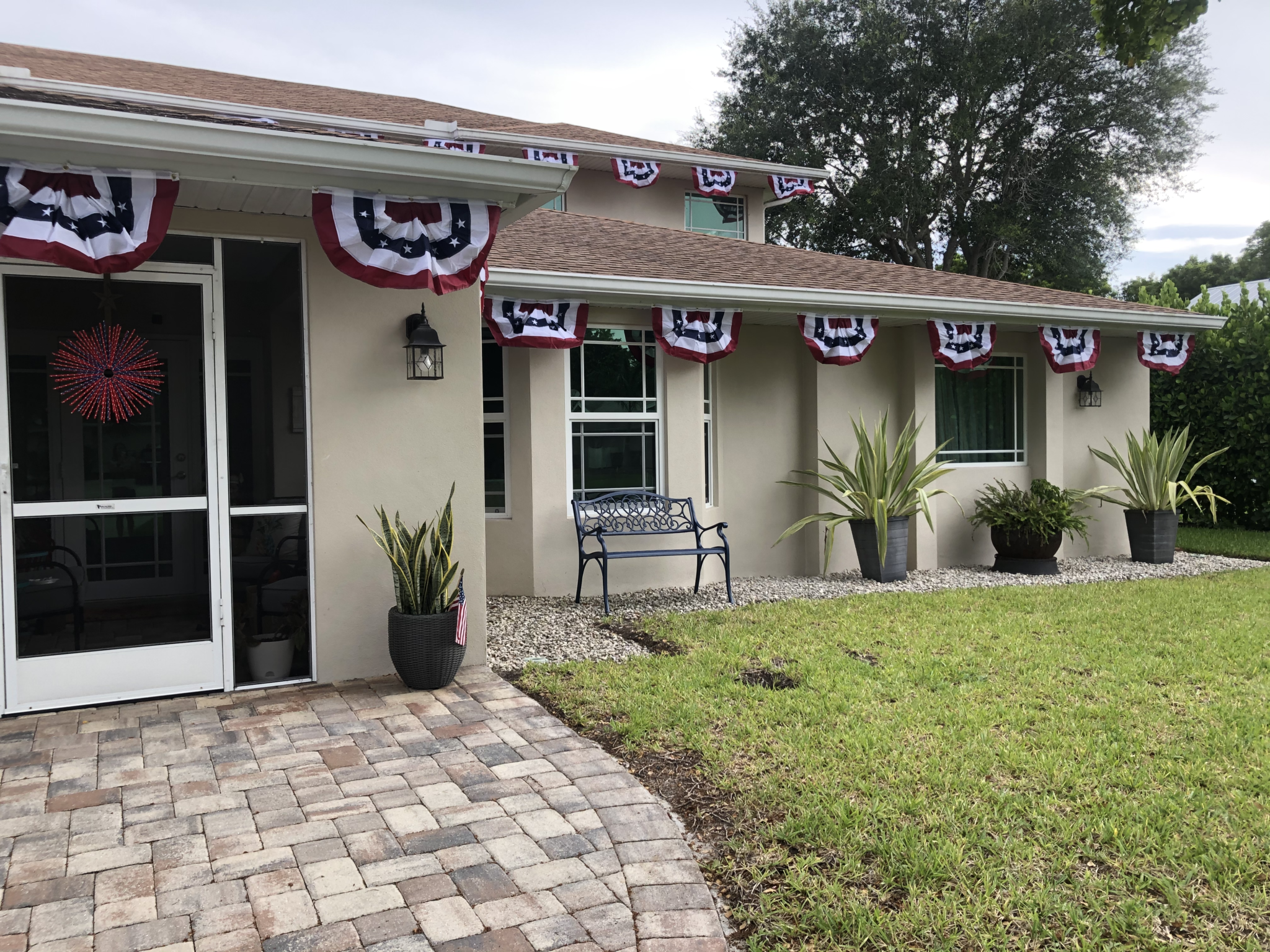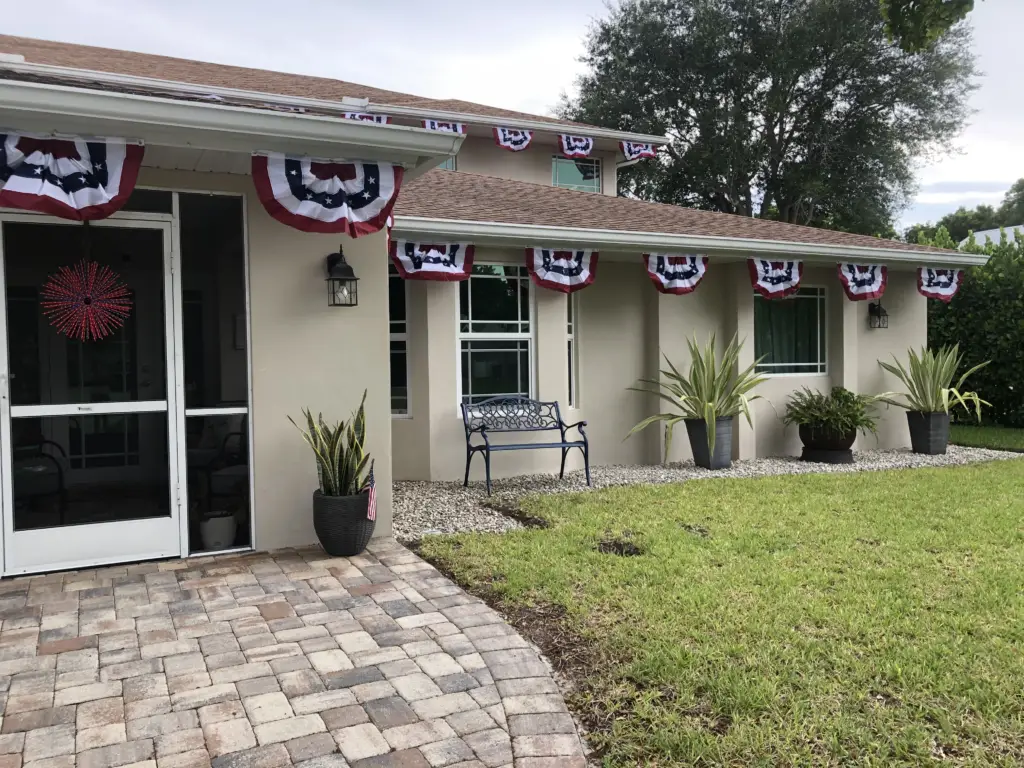 Please check out what all the other creative bloggers came up with this month…..