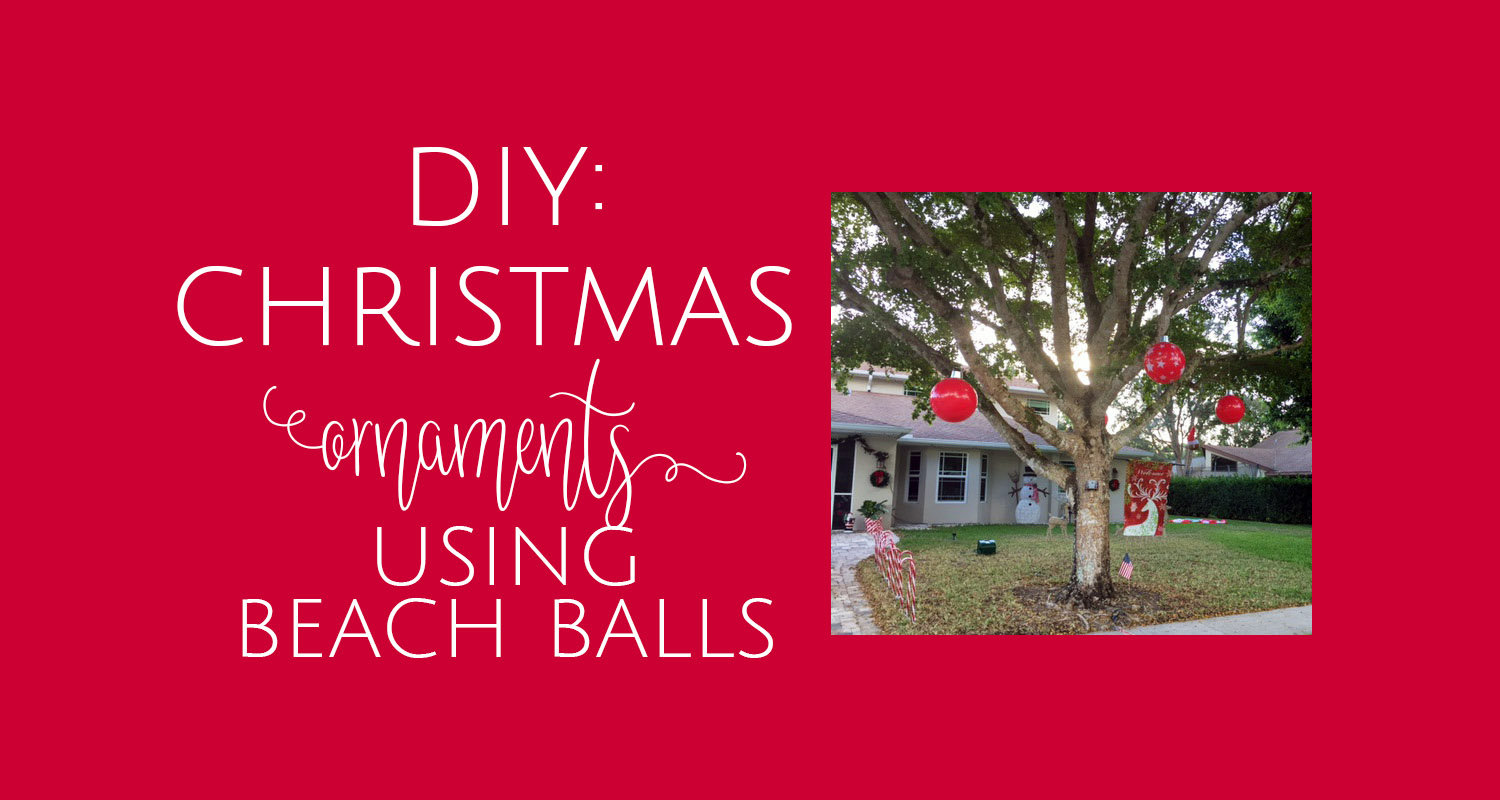 DIY Christmas Ornaments (Using Beach Balls)
balls…
hehehe, it's just one of those words that makes you laugh.  Like the Schweddy balls skit on Saturday Night Live. If you have never seen it, do yourself a favor and watch it.  It's hilarious!  So when I made these giant DIY Christmas balls for the huge tree in our front yard (and had a total Pinterest fail) there were a lot of jokes and laughs had by all.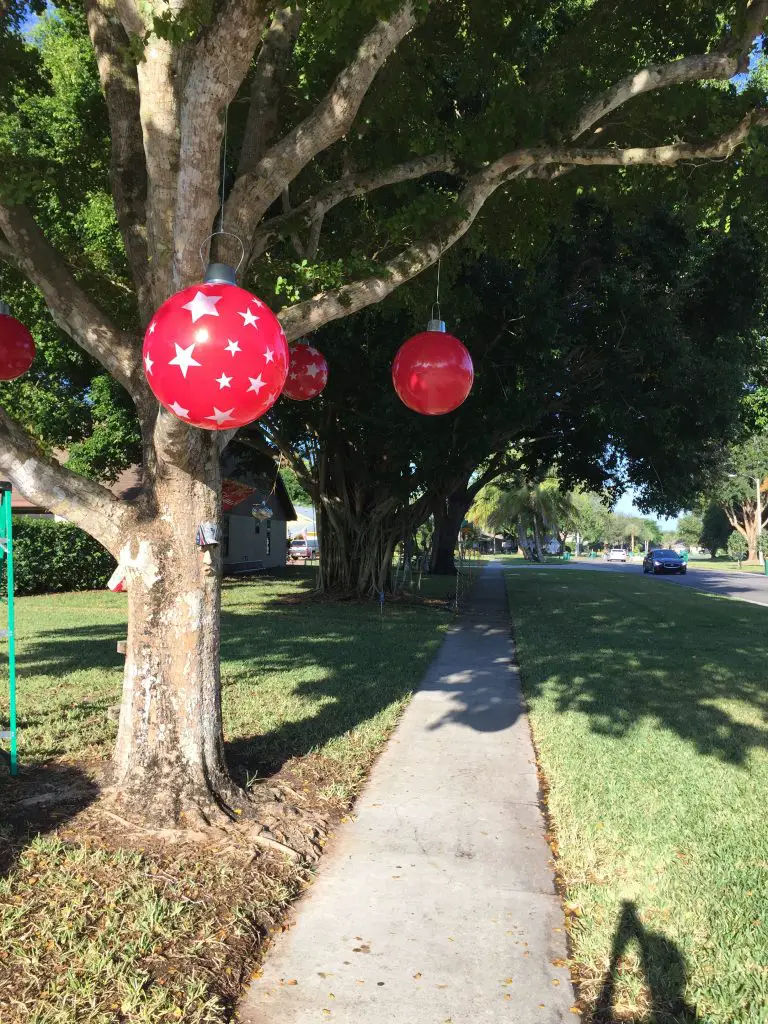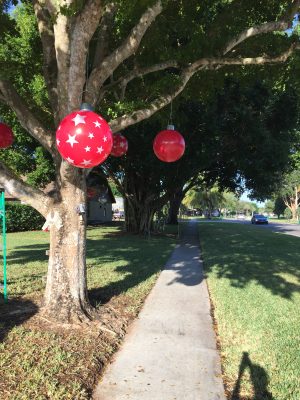 This post contains some affiliate links for your convenience (which means if you make a purchase after clicking a link I will earn a small commission which helps keep my blog up and running but it won't cost you a penny more)!
Materials Used in this Project
Beach Balls (from Amazon if you can't find any in your area)
Glue
Here is how it went down.  I saw these DIY Christmas balls made from beach balls on Pinterest and thought they looked easy to make (and they were, thanks to the tutorial).  But first I had to go to 1 Target and 2 different Walmarts (not my favorite place) to find the damn beach balls.  I live in FLORIDA people.  You'd think every Walmart and Target in this area would have beach balls year round.  But, nope!  The 2nd Walmart I visited did the trick.  I bought 4 balls.  If you can't find any near here, here is link to some I found on Amazon. Then I had to find some medium sized food containers to use for the tops.  I had some in the fridge so I emptied them into tupperwear and cleaned them out. And if you don't have food containers here is a link to buy some. I had wire coat hangers in the closet to use for the hooks.  For the other materials, I went to Home Depot and bought the silicone glue that the tutorial said to use, and this awesome metallic spray paint that I've been spraying every empty wine bottle I come across (or maybe drank).
So, I bent the coat hangers into a U-shape and stuck them into the sides of the food containers, then spray painted them.  Next, I glued the food containers to the tops of my balls using the silicone glue (waited for the glue to dry overnight) then my husband helped me hang them in the tree.  My friends and neighbors stood back and admired my lovely balls!  My balls were hanging quite nicely and looked on point.
Imagine my surprise when the next morning, after a particularly windy night, I went to admire my big balls only to discover one ball was floating around my yard, one was in the neighbor's yard across the street, and one was next door!  My poor nicely hung balls!  The silicone glue obviously did not hold.  I had to run around and collect my broken balls in my jammies, bed head and all before I even had a sip of coffee.
So, what went wrong?  One friend told me that "I needed to use proper ball adhesive and to make sure my balls were rubbed smooth before applying."  Another said, maybe "I didn't rub my balls hard enough before I glued them."   Another said, "maybe my balls were too big and that there are videos on youtube on how to deal with big balls."   "What can I say", I replied to that comment, "I like big balls".  I am sure you can think of a funny thing or two to add here too, right?  Yes I am in my 40's and still find this funny.  I hope none of you are offended.  So juvenile I know.
So, my husband went and bought me another kind of glue  (Gorilla Glue) and that did the trick.  My balls have been hanging quite nicely in my tree for over a week.  Whew.
Aren't my balls nice? What do you think?
UPDATE:  I made these ornaments three years ago and they have held up!  Even after we store them in the attic all year long.  And it is HOT up there in that attic.  They are not as plump as they once were, but they still look awesome!  I have had to re-glue them a few times, but once I re-glue them they stay in the tree for the entire Christmas season.  We added some nice light up balls too, that we got from Sam's club.