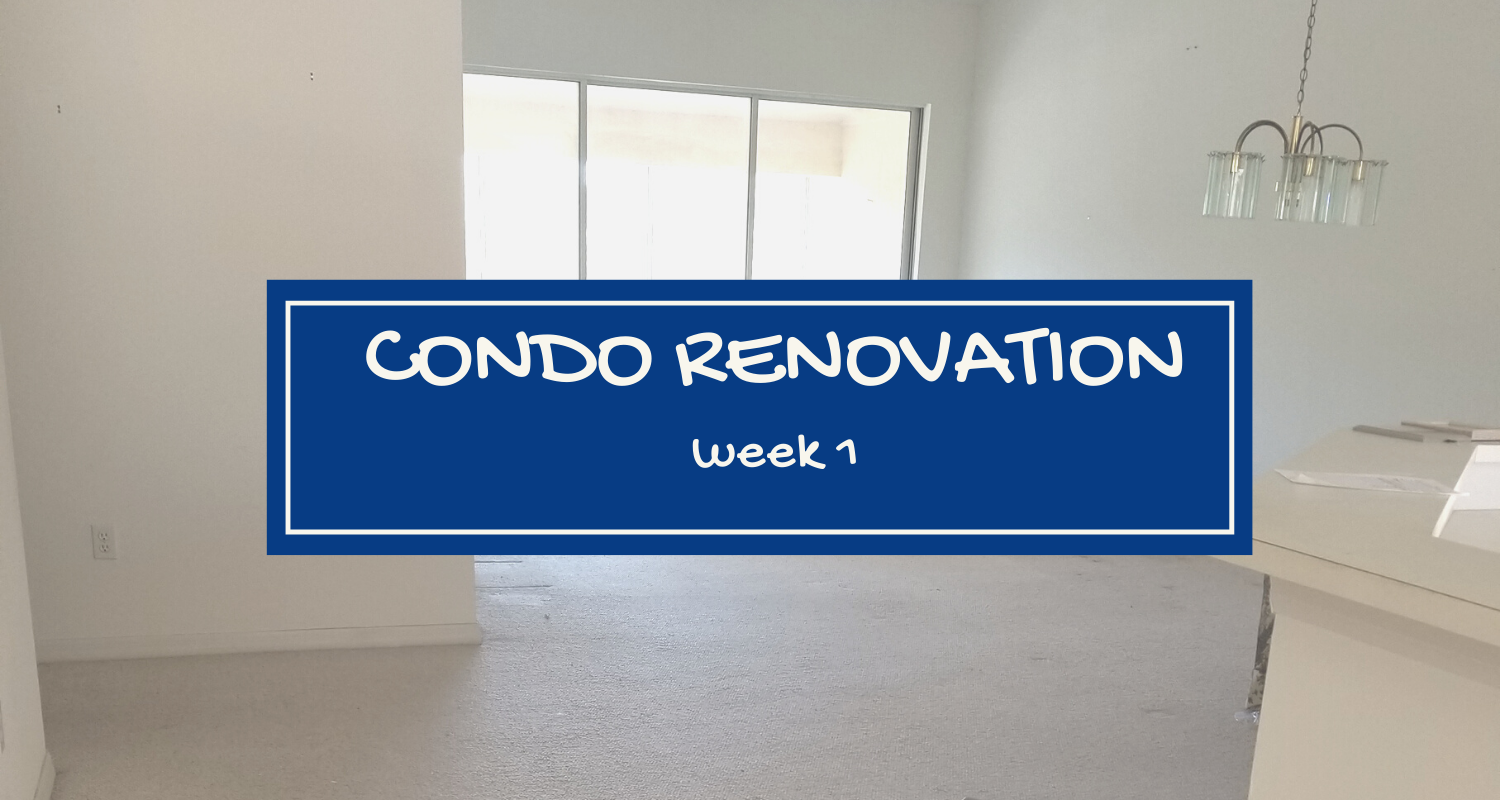 Condo Renovation – Week 1
I am so excited to be helping out some friends of mine, Leanne and Fred, with the renovation of a condo they bought here in Naples. They asked me if I was interested in helping them pick out flooring, tile, vanities, etc and I was like…um…Is the Pope Catholic? Is water wet? Duh! Yes, of course I will help! I live for this stuff.
Once it is complete they will most likely rent it out for a year OR they may end up trying to flip it.
Fred is a realtor and is always on the hunt for good properties. They got a great deal on this condo on auction.com. Besides being really dirty and needing cosmetic updates, it is in good shape. The AC is newer, the location is great (near shopping, only about 4 miles from the beach, quiet area) and it is in a nice gated community. It has good bones and is pretty large at almost 2000 sq ft with 3 bedrooms, 2 full baths and open concept kitchen/living. It also has a nice lake view with a very good sized lanai. Here are some BEFORE pics…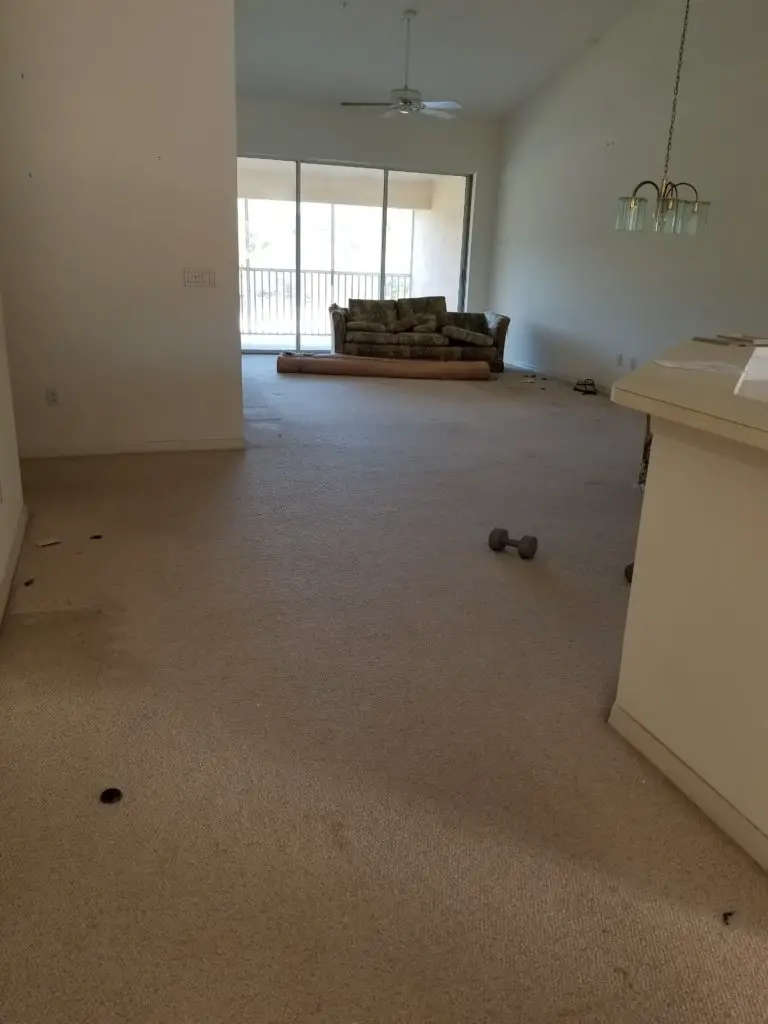 The Design Plan…
Fred and Leanne plan to….
update all the flooring
update master bathroom
update vanity and flooring in smaller bath (the tub is in good shape so will stay)
kitchen – cabinets will be painted white, new counters installed, backsplash installed, probably purchase new appliances
They are going for a beachy/coastal vibe, and of course want to do this as inexpensively, but as nicely as possible.  Both of these things are my specialty.  I love a good bargain and hunting for one too.
At the advice of their contractor, we took a trip to Tile Outlets of America in Fort Myers to pick out flooring for the entire condo, backsplash tiles for the kitchen, as well as tiles for the bathrooms. We were trying to keep the flooring under $3/sq ft and we managed to find this awesome vinyl flooring for $2.69/sq ft. The sales person then discounted it a bit more for us.  We ended up getting it for $2.43/sq ft. Bonus, everything was in stock.  In fact, their contractor already picked it up and will hopefully be installing it very soon! 
Here is what we picked out. The Tile Outlets web site has this great tool where you can 'See This On My Floor' after you upload a photo of the space.  Looks pretty realistic, doesn't it?  And the verdict is, I love it.  This place is going to look a zillion times better with just new floors!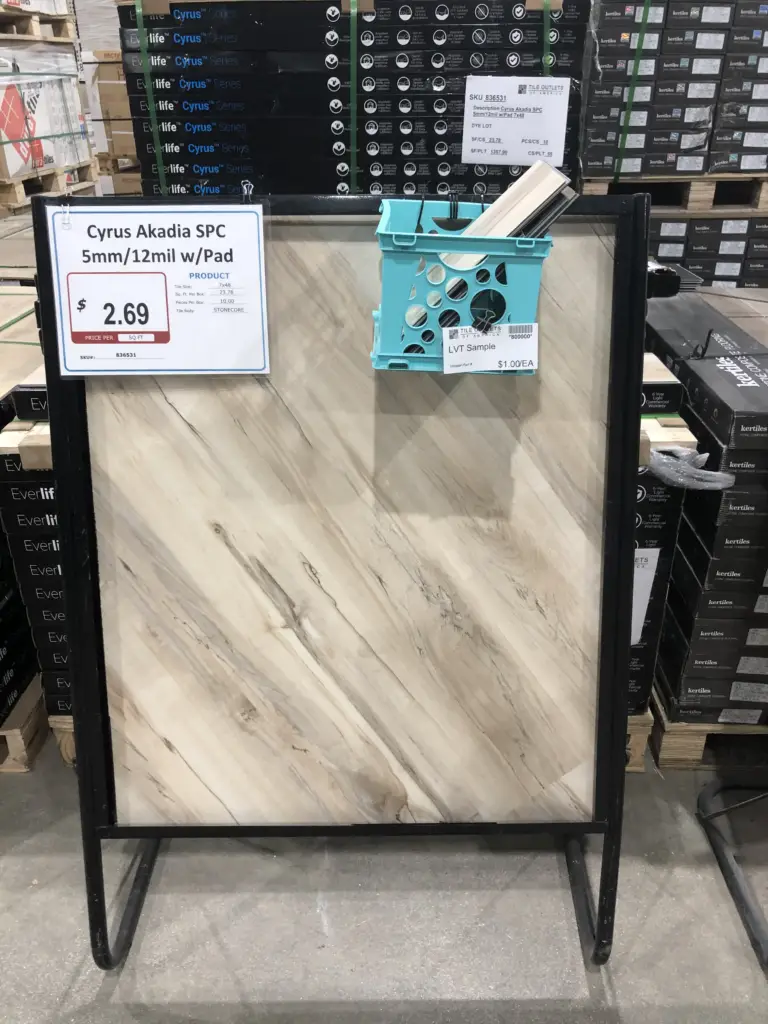 Master Bathroom…
While we were at Tile Outlet, we also picked out some great tile for the master bathroom. We were trying to keep the tile at $2/sq ft and found this for only $1.43 sq/ft, as well as the beautiful river rock which will be the floor in the shower and they'll have a waterfall of river rock going up the wall.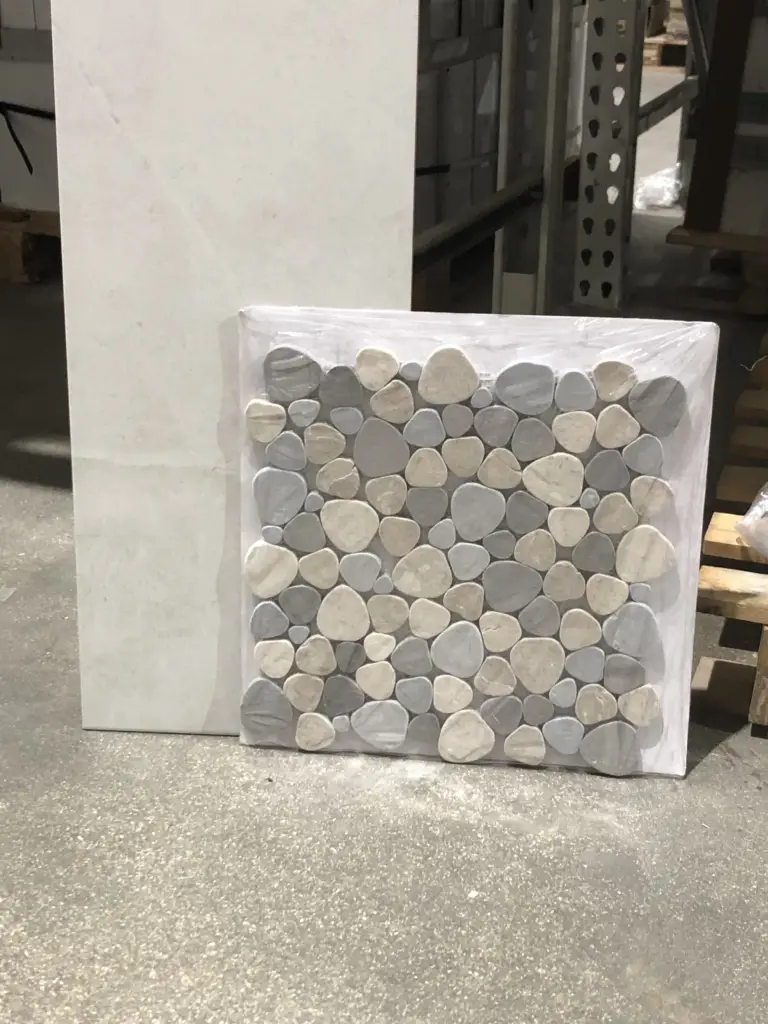 Next Up…
I feel like we are off to a really good start.  Later this week, Leanne and I will go pick out counter tops for the kitchen and vanities for the bathrooms. I may have them look at some options from Wayfair (for vanities) since they have such a huge assortment at good prices and great quality too. We found some really pretty backsplash tile already at Tile Outlet but I will save showing that to y'all until next week when we get the rest of the kitchen finishes straightened out.
What do you think so far? I just live for this stuff and am so excited to see how it all turns out.