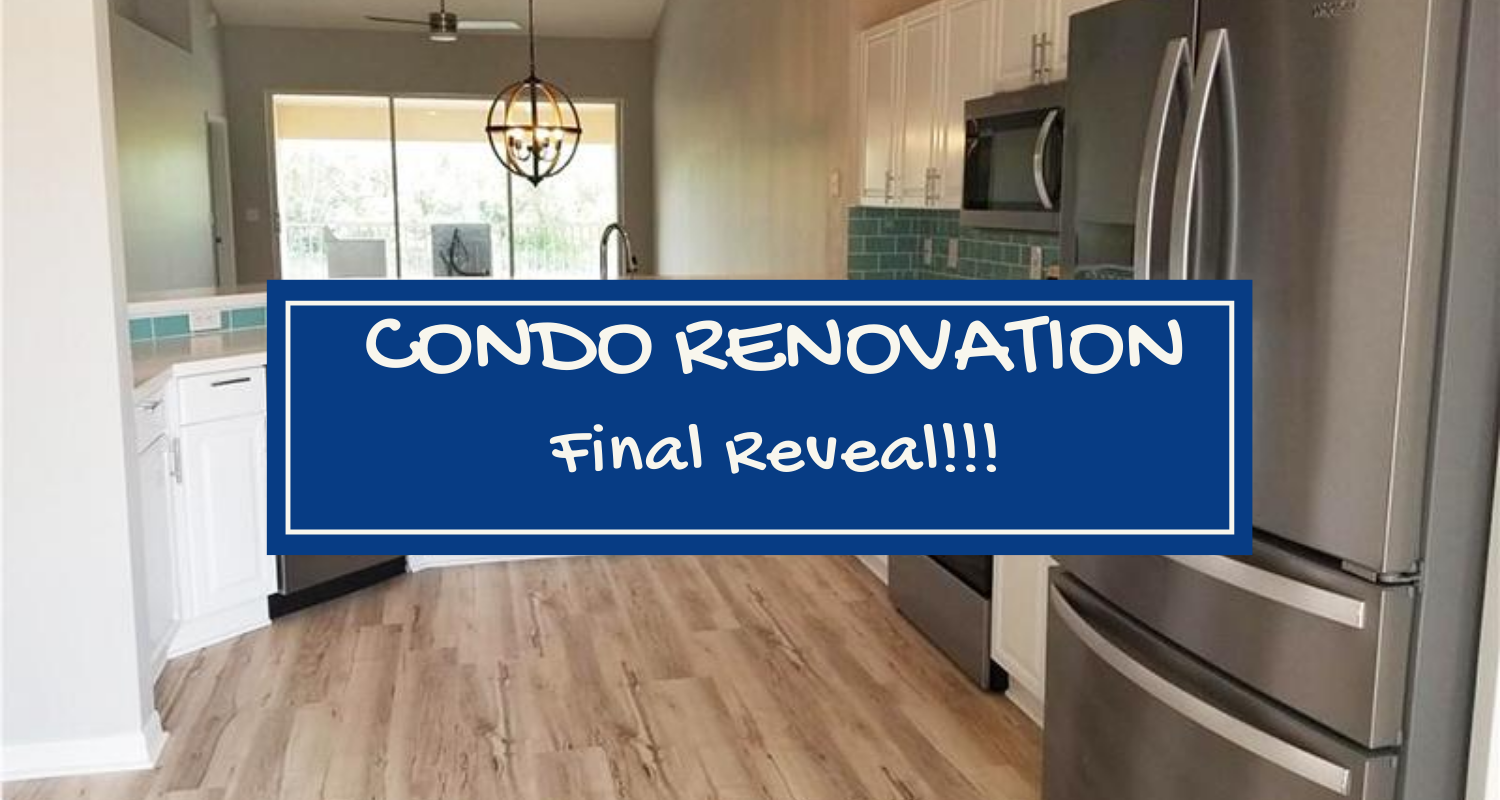 Condo Renovation – Final Reveal
Welcome to the final reveal of the condo renovation. If you are new here, some friends of mine (Leanne and Fred) bought a condo that needed lots of work, and asked me if I was interested in helping them pick out new finishes, paint, lighting, etc. I happily agreed!!!
This amazing place is now available for sale. If you've been wanting to move t0 Naples, now is your chance! It is beautiful here. Here is the listing. If you are local and want to check it out. Give Fred a call.
About the Condo…
This is a great sized condo at 2050 square feet, with 3 good sized bedrooms, a great sized kitchen, a large living area, a HUGE lanai overlooking a lake, another small lanai off the kitchen, and a one car garage. It is in a great gated community with nice amenities, approximately 4 miles from the beaches.
The plan…
The couple bought this property with the intention to flip it. They planned to renovate the entire condo and wanted a beachy/coastal vibe (which is right up my alley). They also wanted to do this all on a smallish budget. We were able to replace all the old, dirty carpet with new wood floors throughout, paint the entire condo, replace the vanities in the bathrooms, install new toilets, re-do the master shower, replace all the ceiling fans, replace some outdated chandeliers, update the entire kitchen by painting the cabinets, adding a backsplash, and installing all new appliances. And probably a few other things I forgot about.
Are you ready for the before and after photos? Here we go…
Let's start with the living area…
We shopped at Tile Outlet in Fort Myers and were able to find this beautiful luxury vinyl for a little over $2 a square foot. We also painted the entire condo a Repose Gray by Sherwin Williams.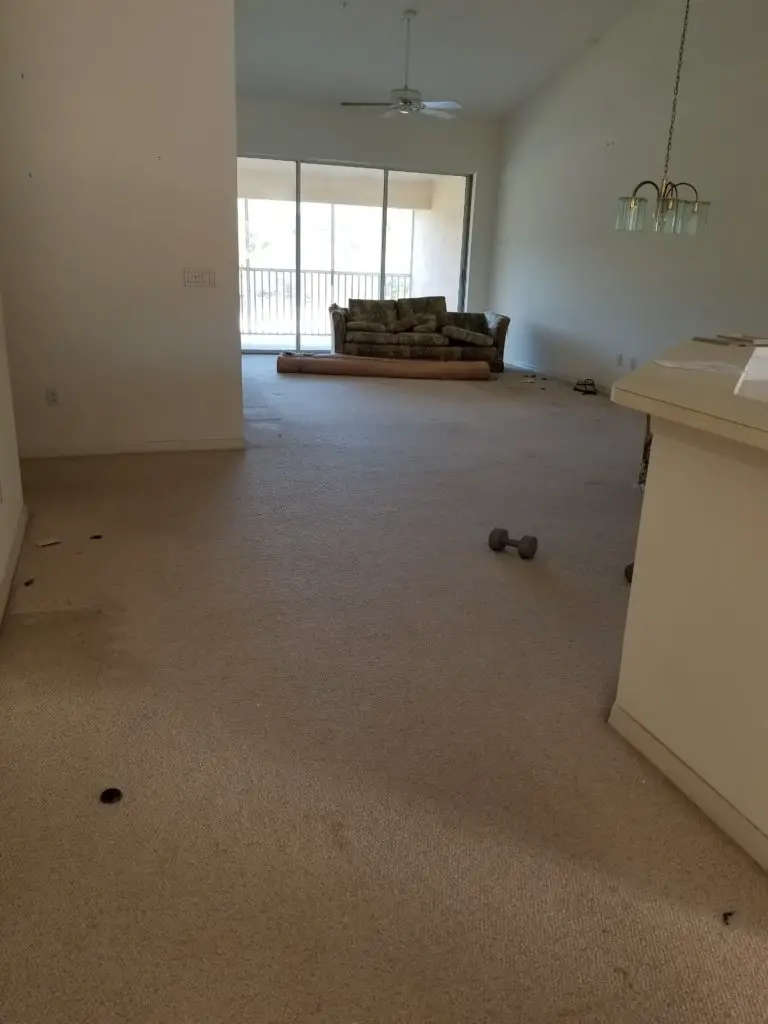 Kitchen…
In the kitchen, since the cabinets were in good shape, and to save a lot of money, we had them painted Pure White by Sherwin Williams. Look at the difference. Just doing this really brightened up the space! Then we got new quartz countertops, replaced the knobs, installed a beautiful backsplash and replaced all the appliances.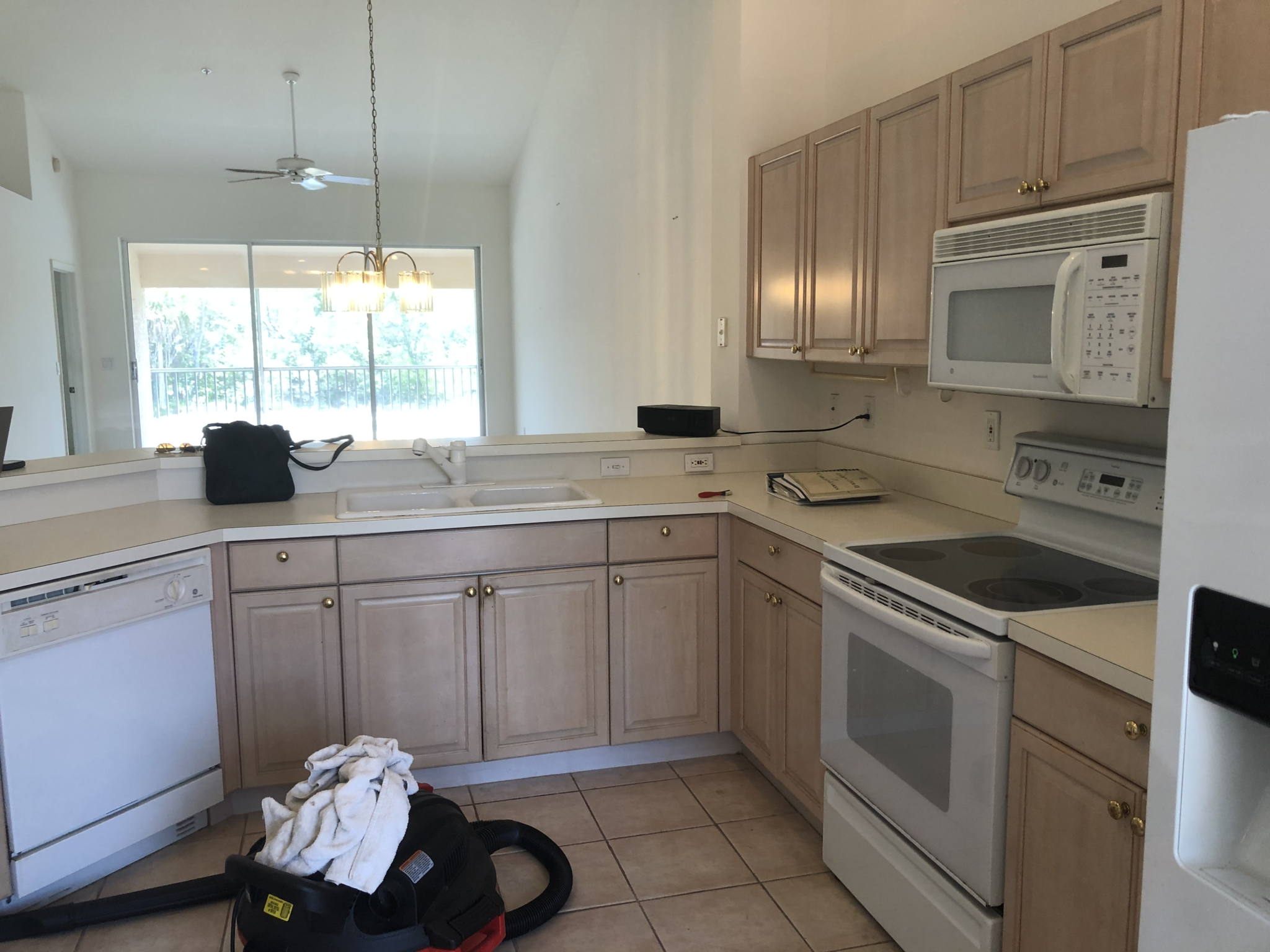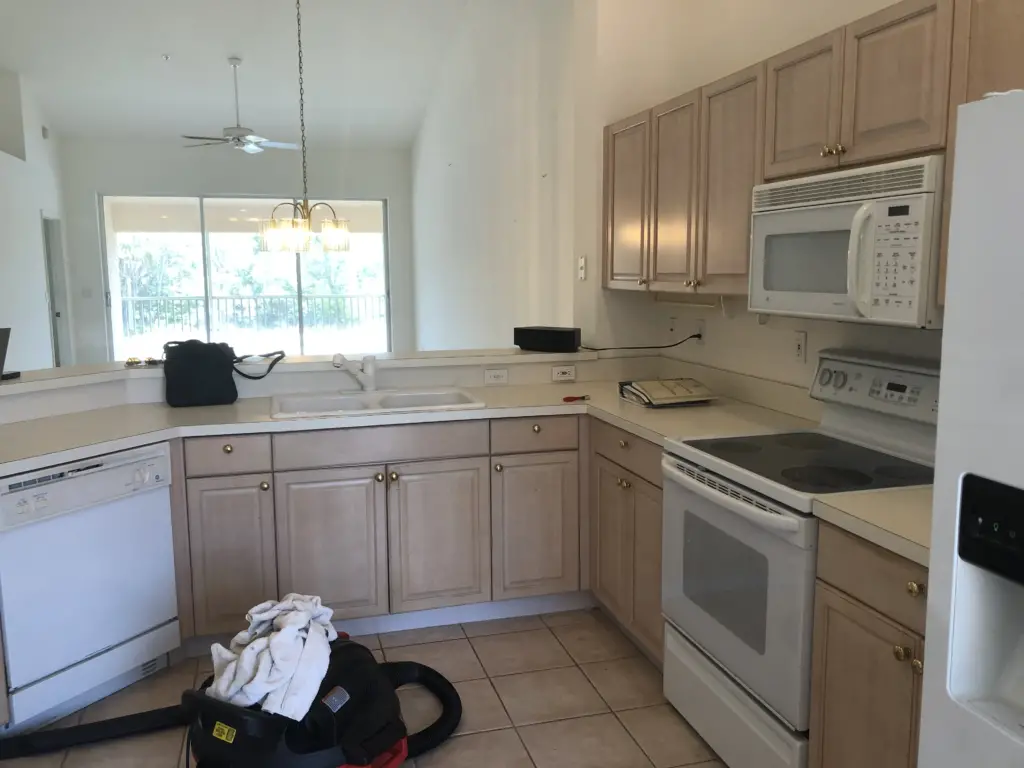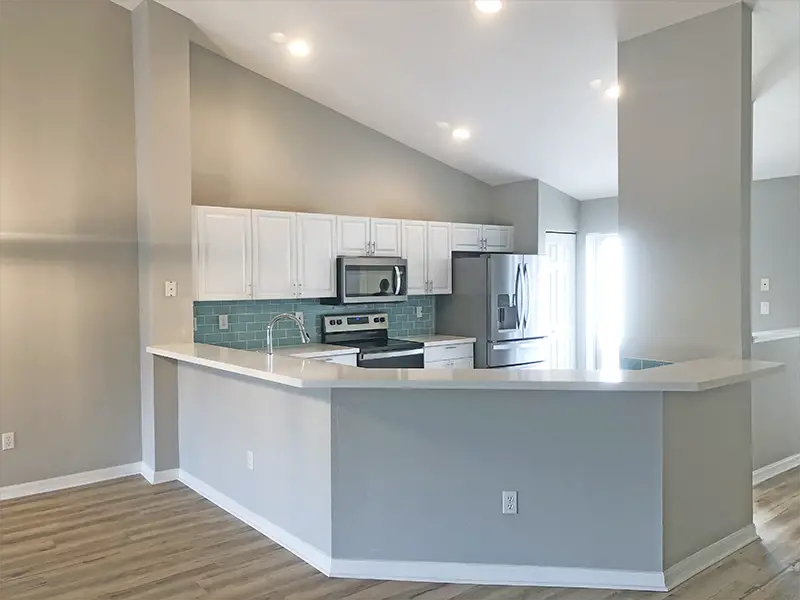 Master Bathroom…
In the Master Bathroom we re-did the shower with beautiful tile and a river rock floor and accent. We also installed a brand new shower door. The vanity, lights and mirrors were replaced as well.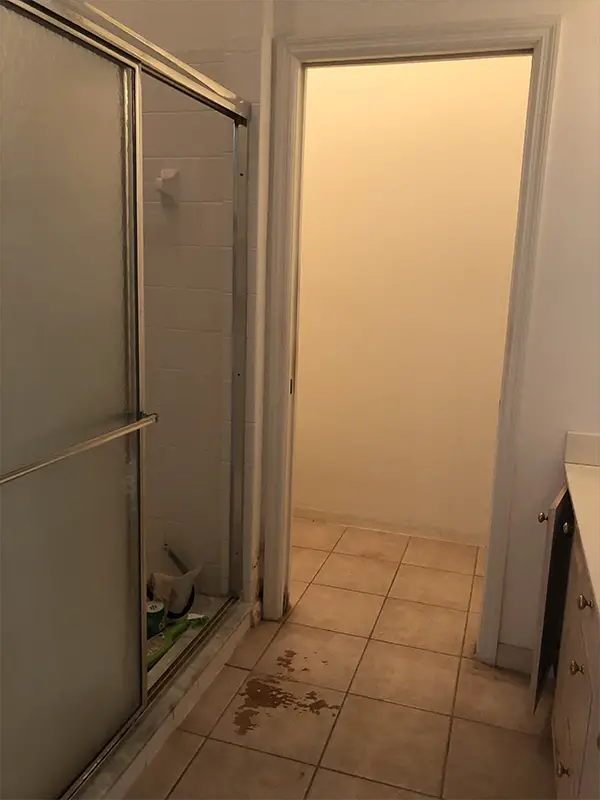 Guest Bath…
In the guest bathroom we kept the tub since it was in good shape but replaced the builder grade vanity, lights, mirror and toilet. We also installed this fun shelf over the toilet for added storage. Quite different, don't you think?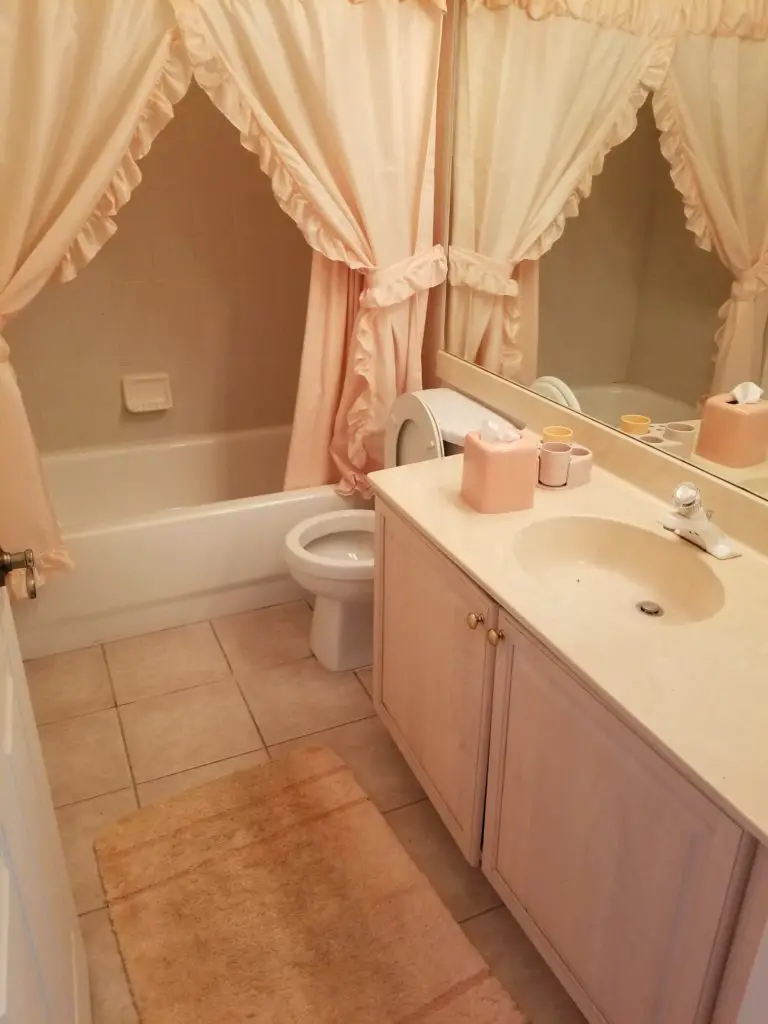 SHOP THIS CONDO….

Bedrooms…
All three bedrooms got new floors, new ceiling fans and all the closet doors in the condo were painted white.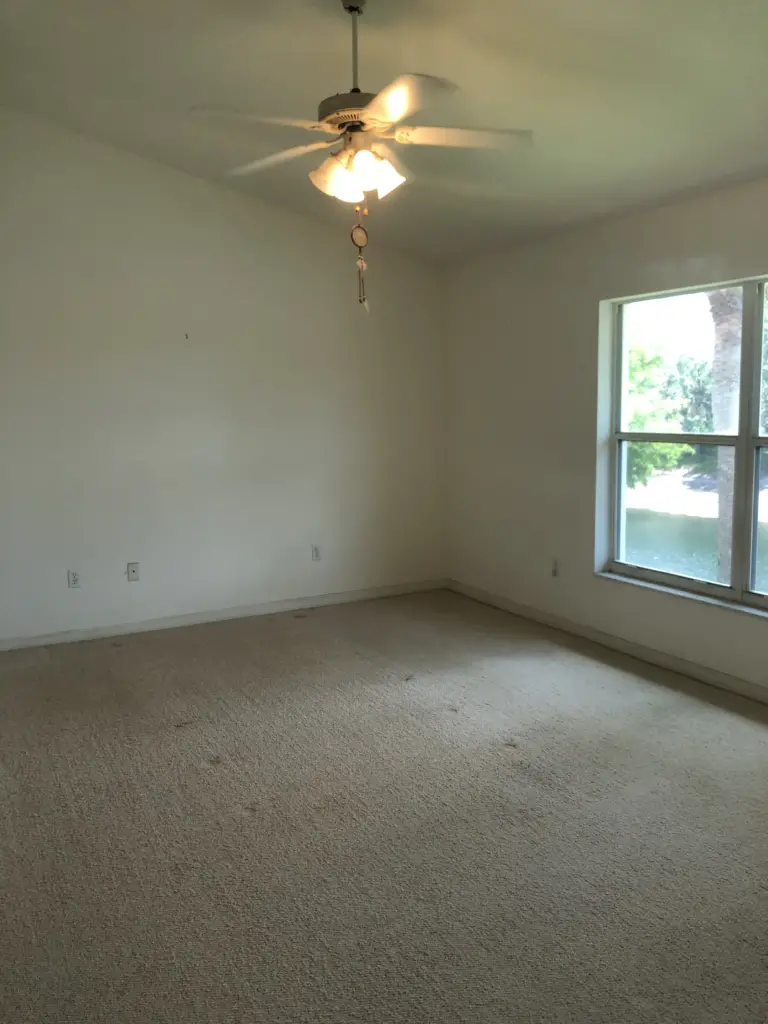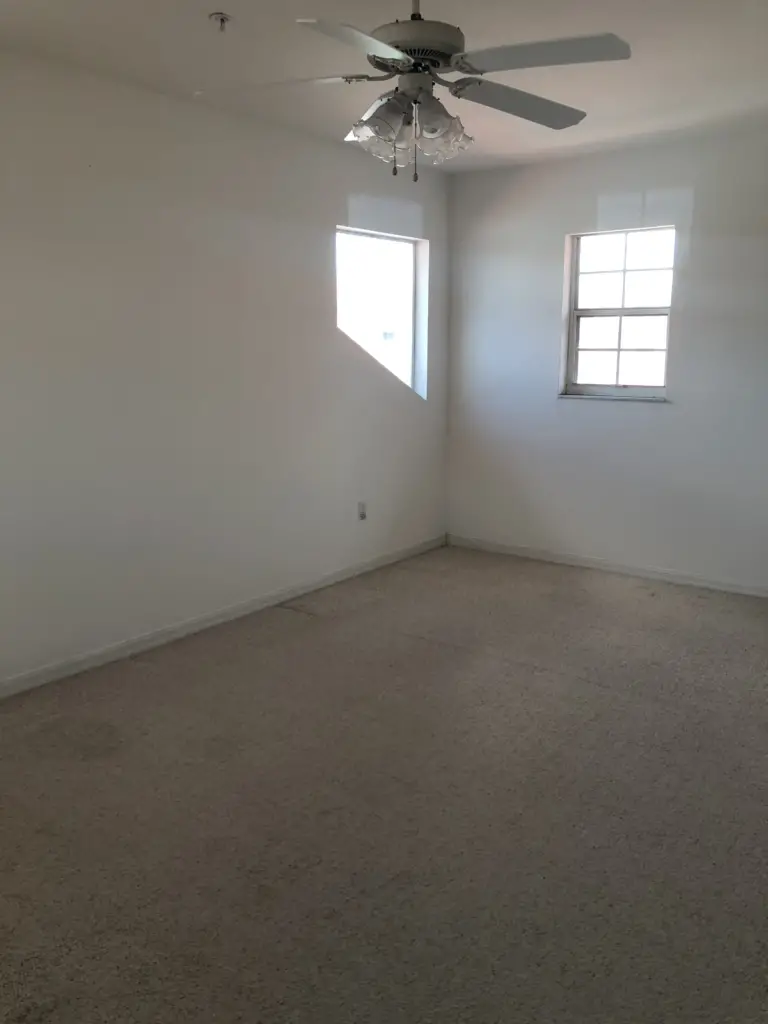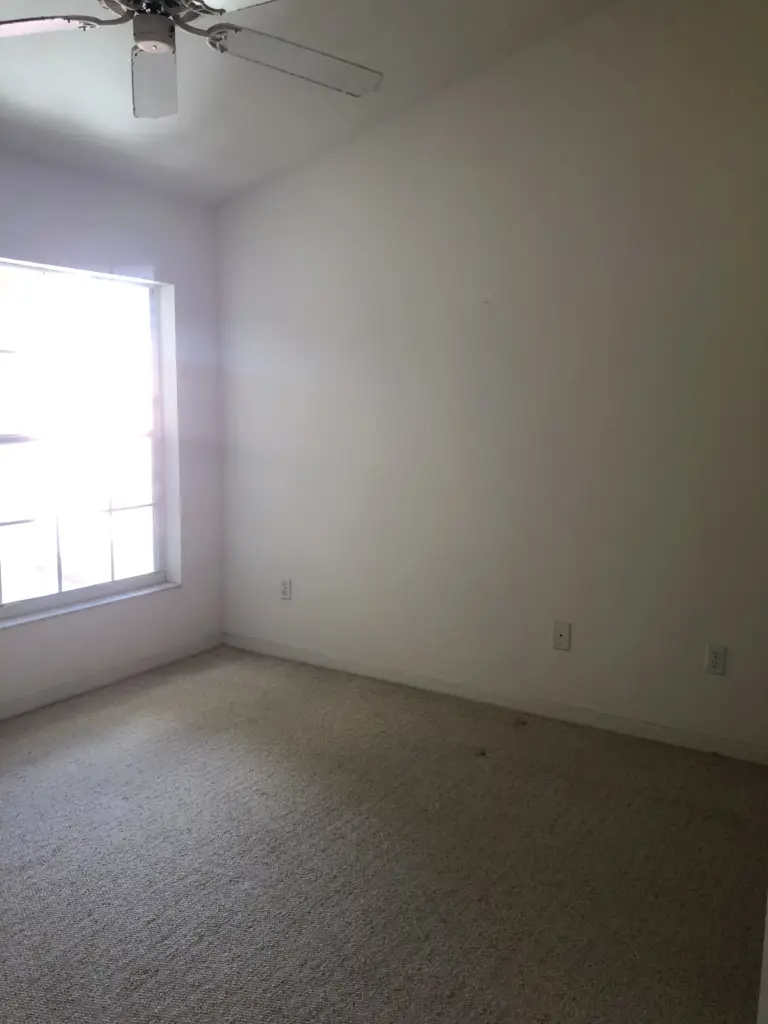 Garage…
There is a one car garage which they cleaned up and gave a new floor. What a difference.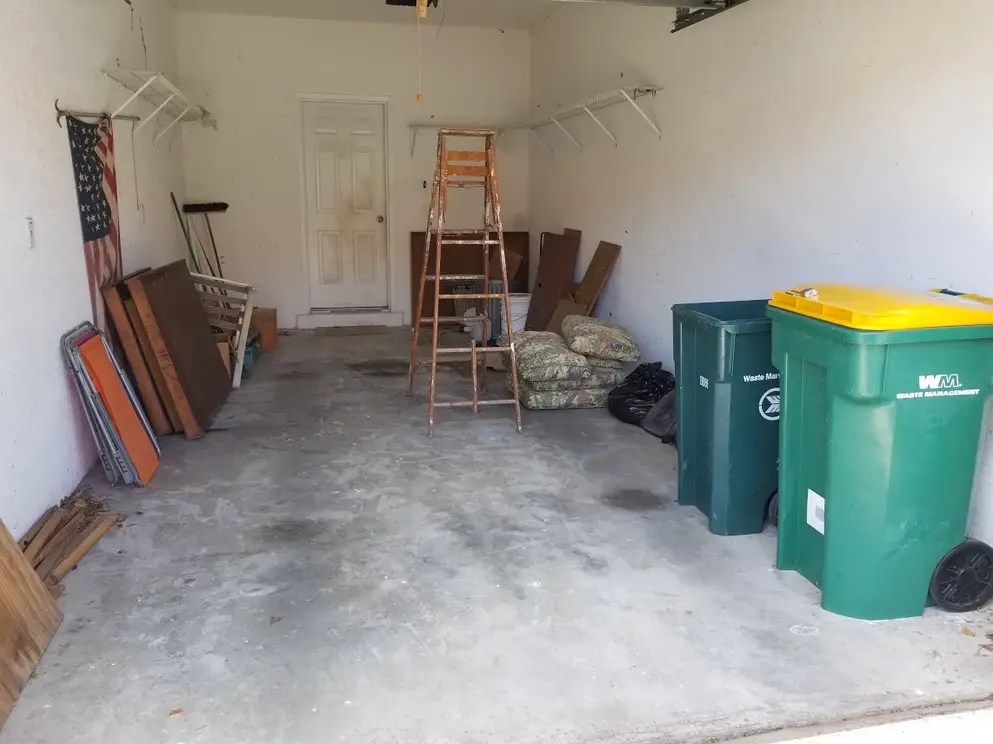 Lanais and laundry….
Nothing much had to be done to the 2 lanais, except for a good cleaning. The laundry room got new floors and paint.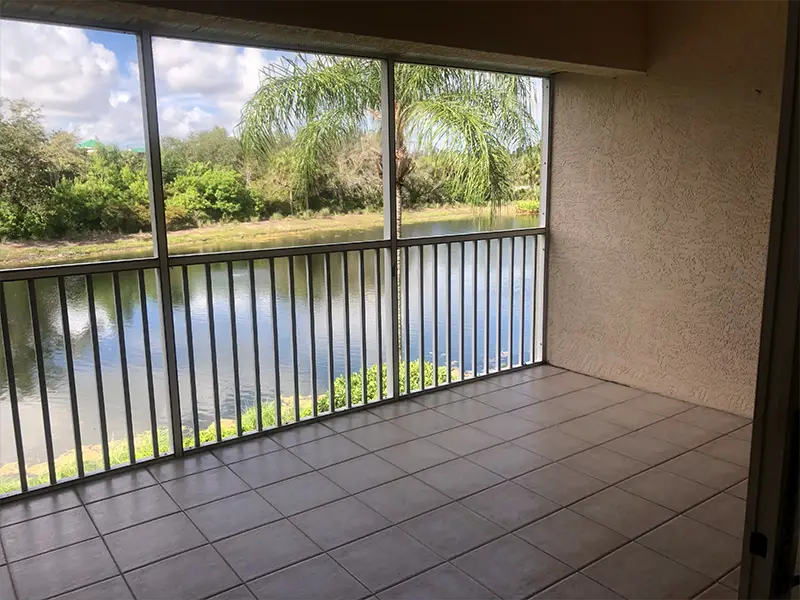 Entranceway…
When you enter this unit, you need to walk up a flight of stairs as the living space is on the second floor. We replaced the carpet on the stairs and replaced the hanging chandelier with this beauty.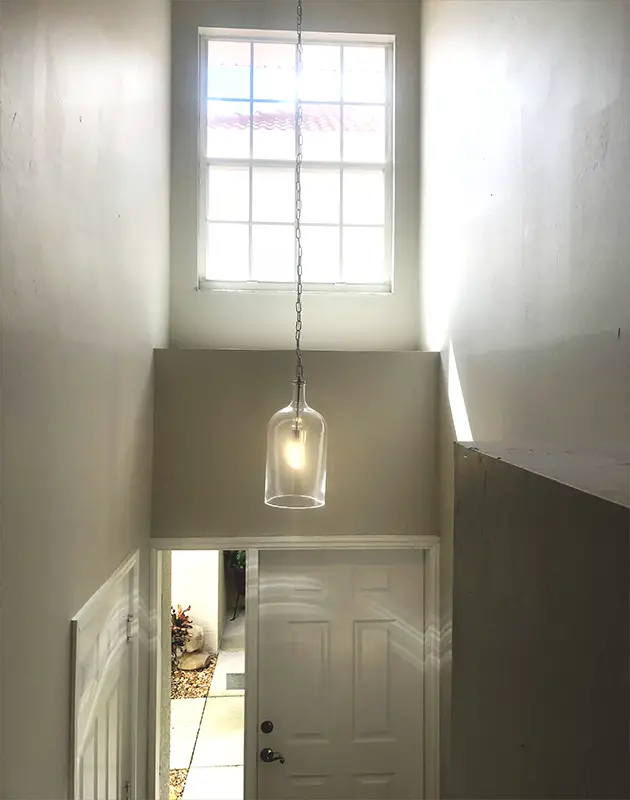 Overall, we are all very happy with the way it came out and have gotten some nice feedback from people who have come to see it. What do you think?
Are you local and looking for design help? Are you having trouble making decisions and picking out finishes? I could help. Contact me.
SHOP THIS CONDO….