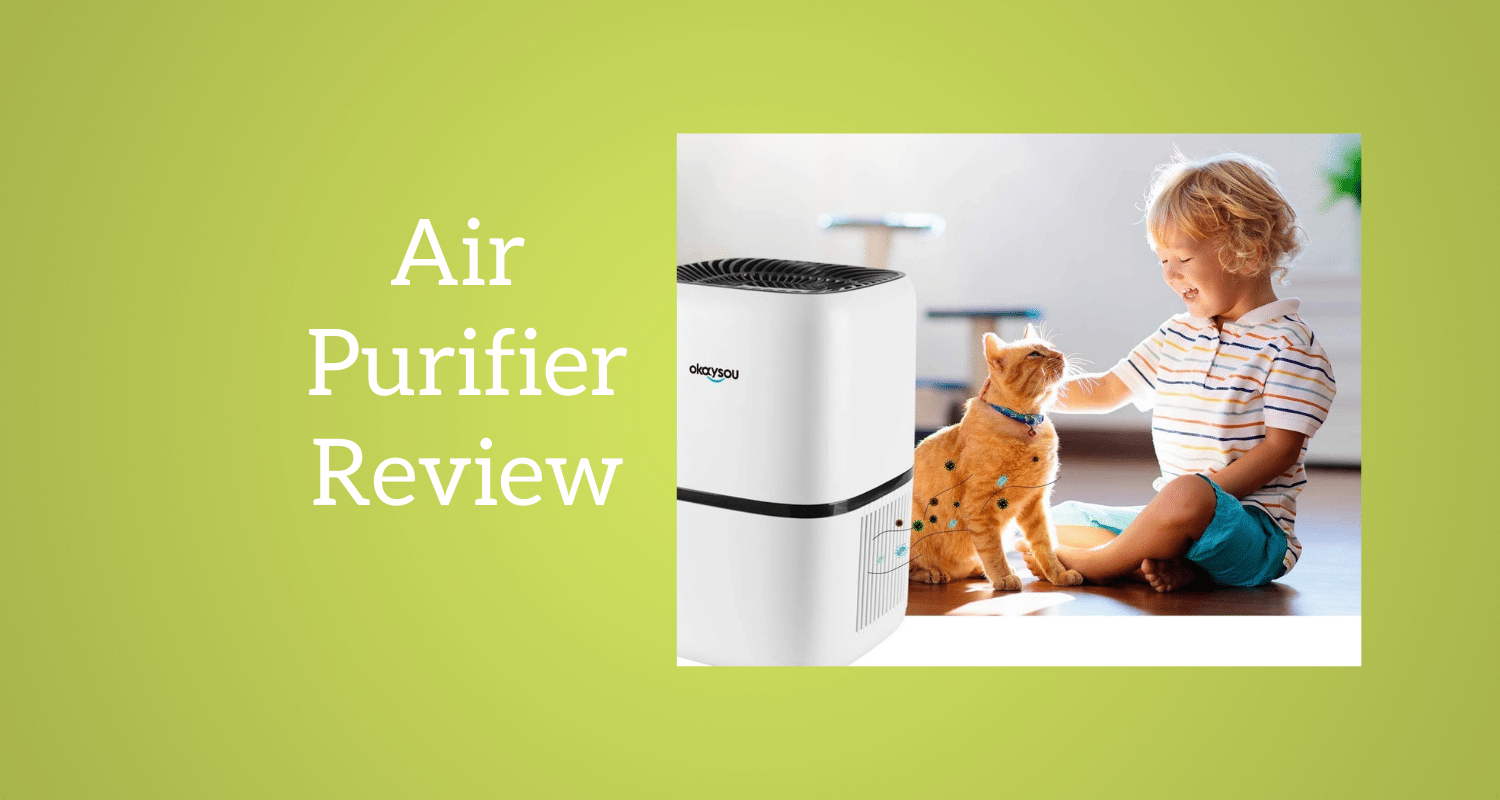 Okaysou Air Purifier Review
I was gifted this air purifier from Okaysou to write a review. I have to say I am really liking it.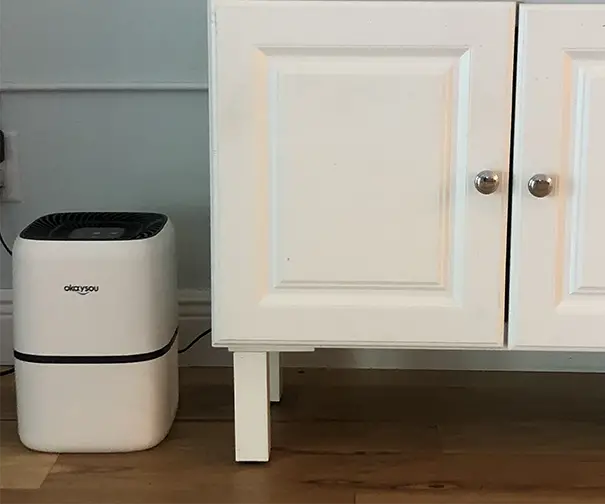 Okaysou sent me an AirMic4S Medical Grade Air Purifier. It is small but mighty. I must admit the first one they sent me started making loud noises after a few weeks of use. I sent them a video of the noises and they immediately replaced it with a brand new one and assured me this was not typical. The new one has worked like a charm for approximately 3 weeks now. It is so quiet we don't even hear it running.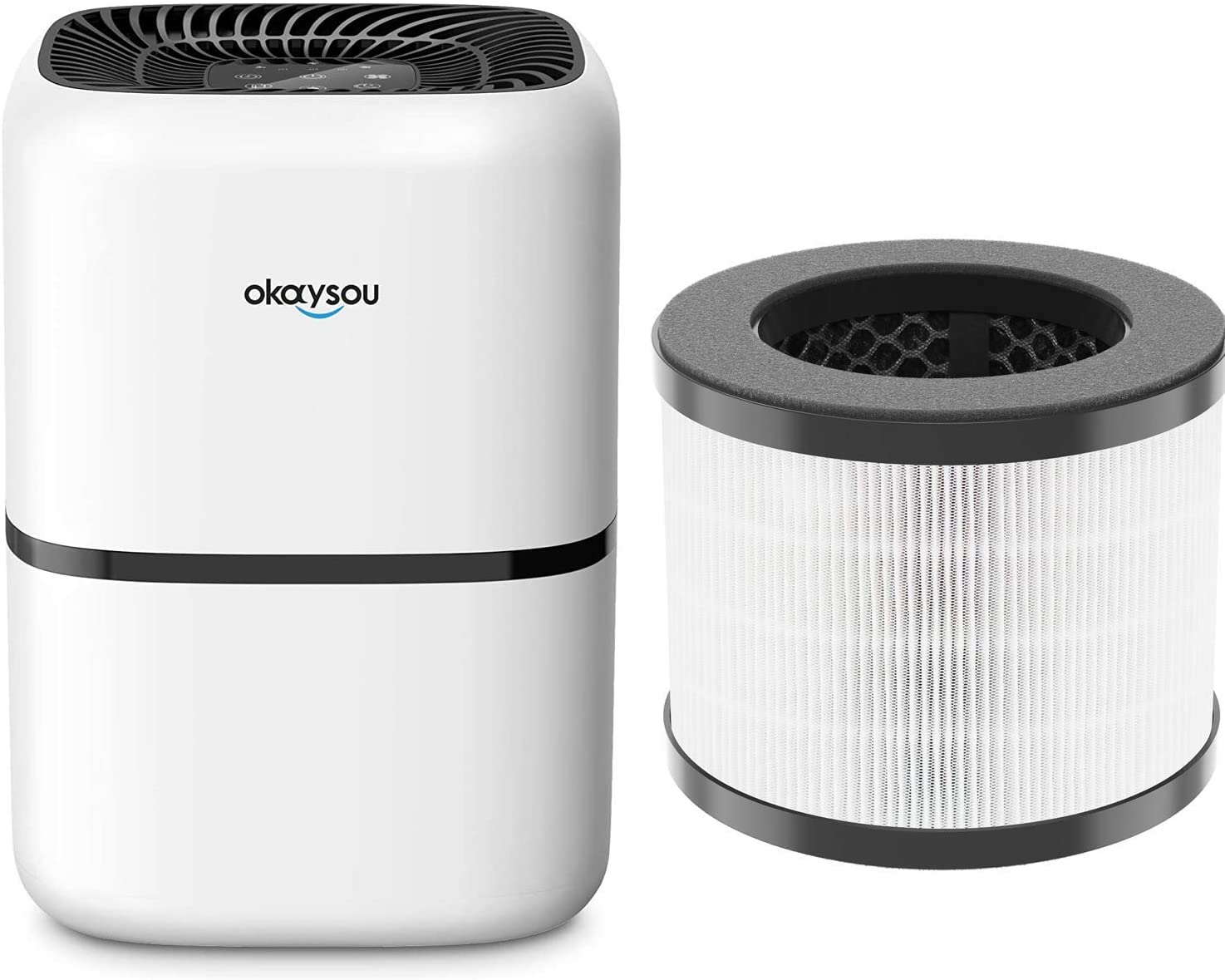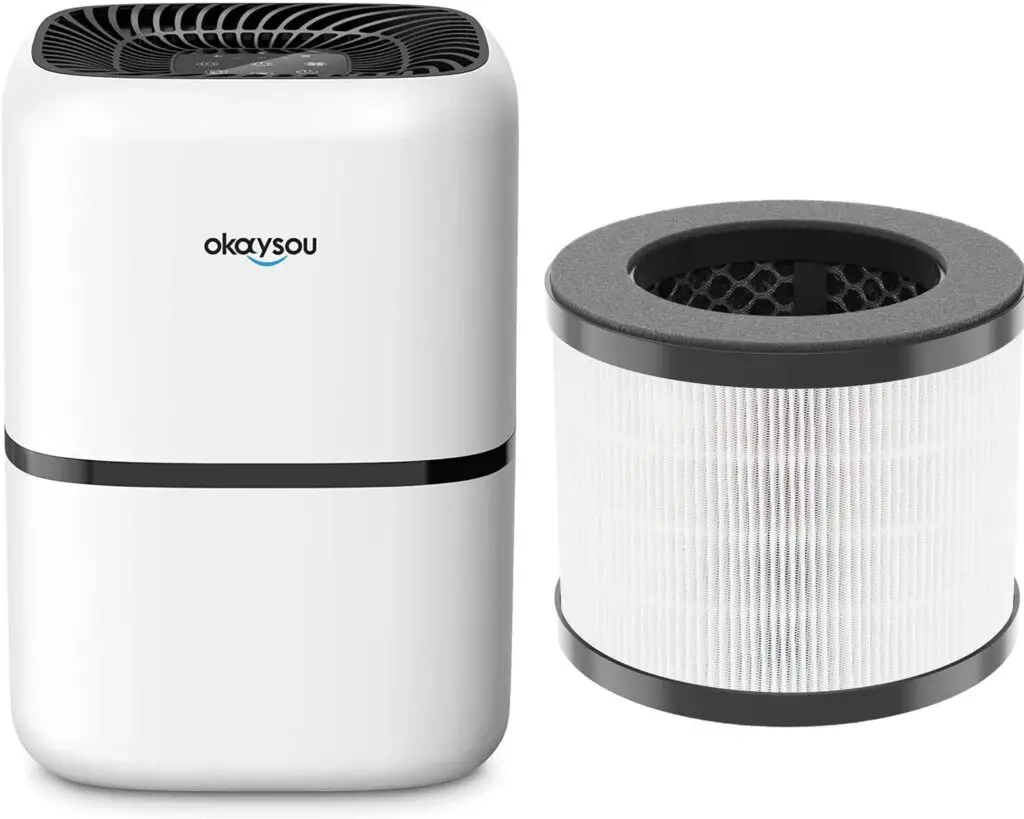 They offer a 5-year warranty for air purifier plus lifetime US based customer support. CARB certified- Compliance with California's strictest safety standards, CE, RoHS certified, and ETL Listed. 100% ozone free.
Benefits of an air purifier…
This purifier is designed for small to large rooms, bedrooms, offices, nurseries, and kitchens (up to 300 sq ft). The medical grade filtration system captures and reduces up to 99.97% of airborne particles as small as .3 microns, including dust, pollen, pet dander, pet hair, smoke, household odors, harmful gases like formaldehyde, ammonia, VOCs.
We put ours in our living area, right next to our fish tank.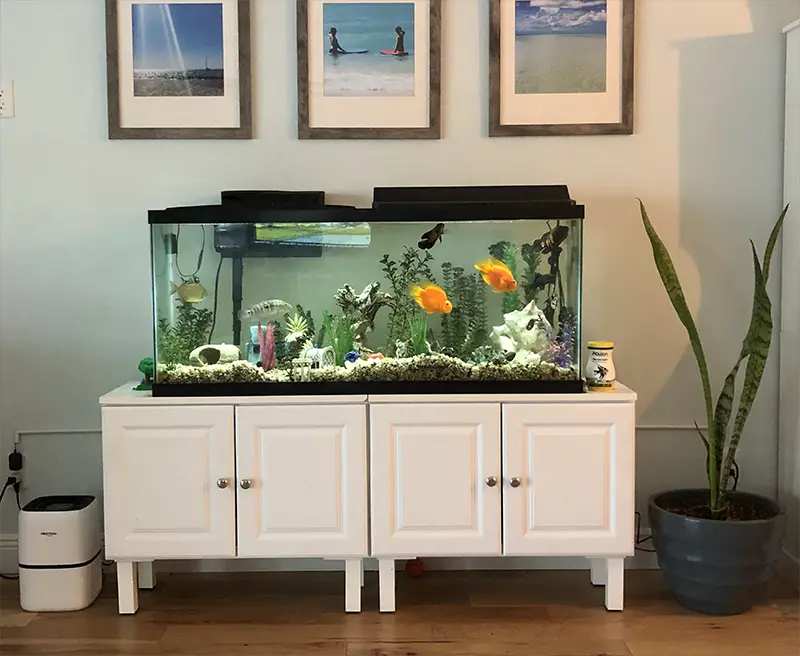 Protect Your Air Comprehensively with H13 True HEPA
1. 3 Fan Speeds – Allows you to adjust the air intake and output based on your surrounding air to meet the optimum purification performance.
2. 2/4/8 Hour Timer – Customizes and schedule 2/4/8 hours of operation to satisfy your unique purification needs and save energy.
3. Sleep Mode – Ultra-quiet operation at just 24dB, AirMic4S offers gentle white noise and turns off all lights to provide you sweet dream.
4. Night Light Mode – Chooses from two blue light settings to create a better sleep atmosphere or turn them off if you are sensitive to light.
5. Smart Change Filter Indicator – The filter indicator alerts you to needed filter changes.
6. Superior Safety – CARB certified – Compliance with California's strictest safety standards, CE, RoHS certified, and ETL Listed. USA and Canada registered 5-year buying assurance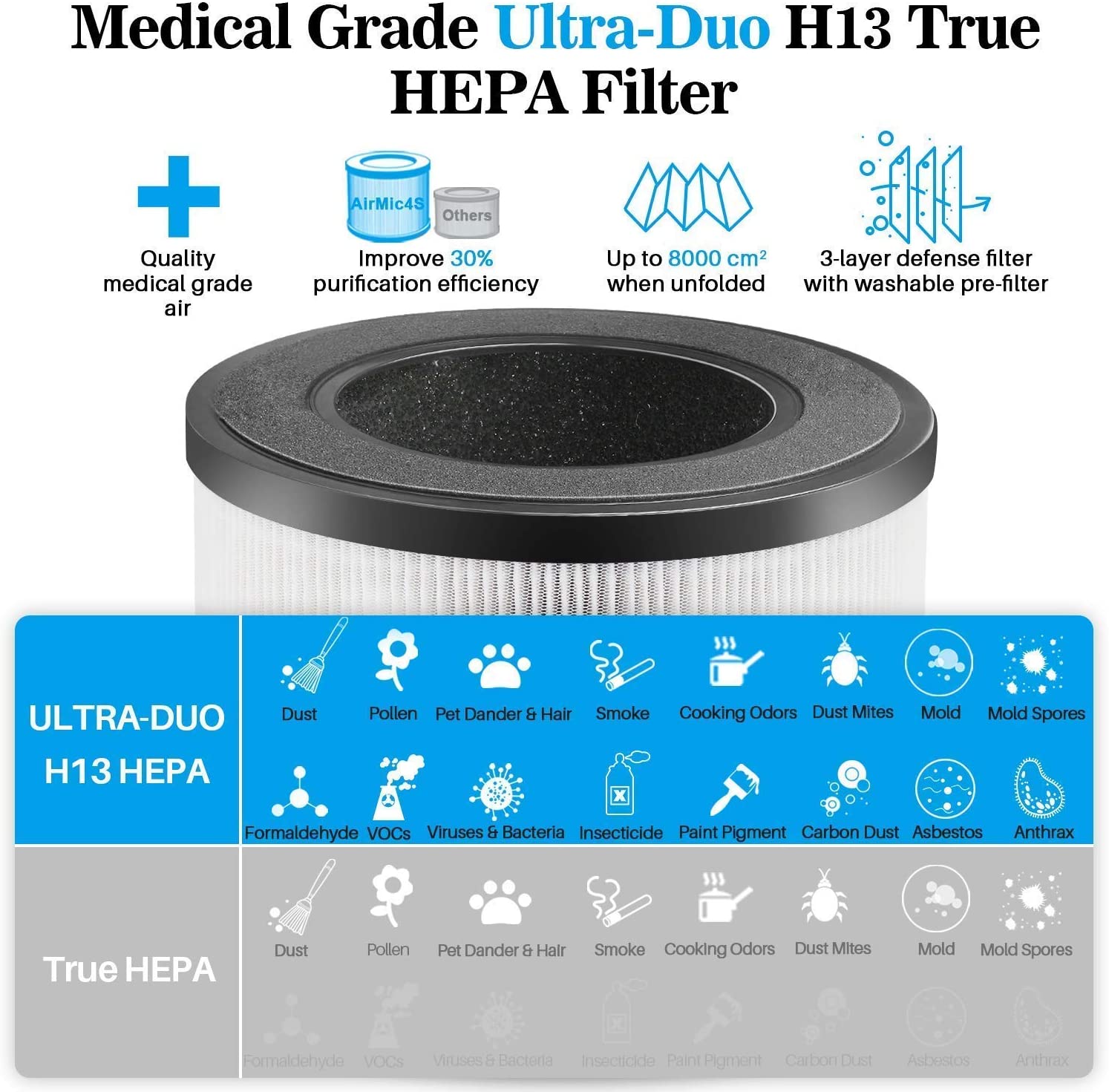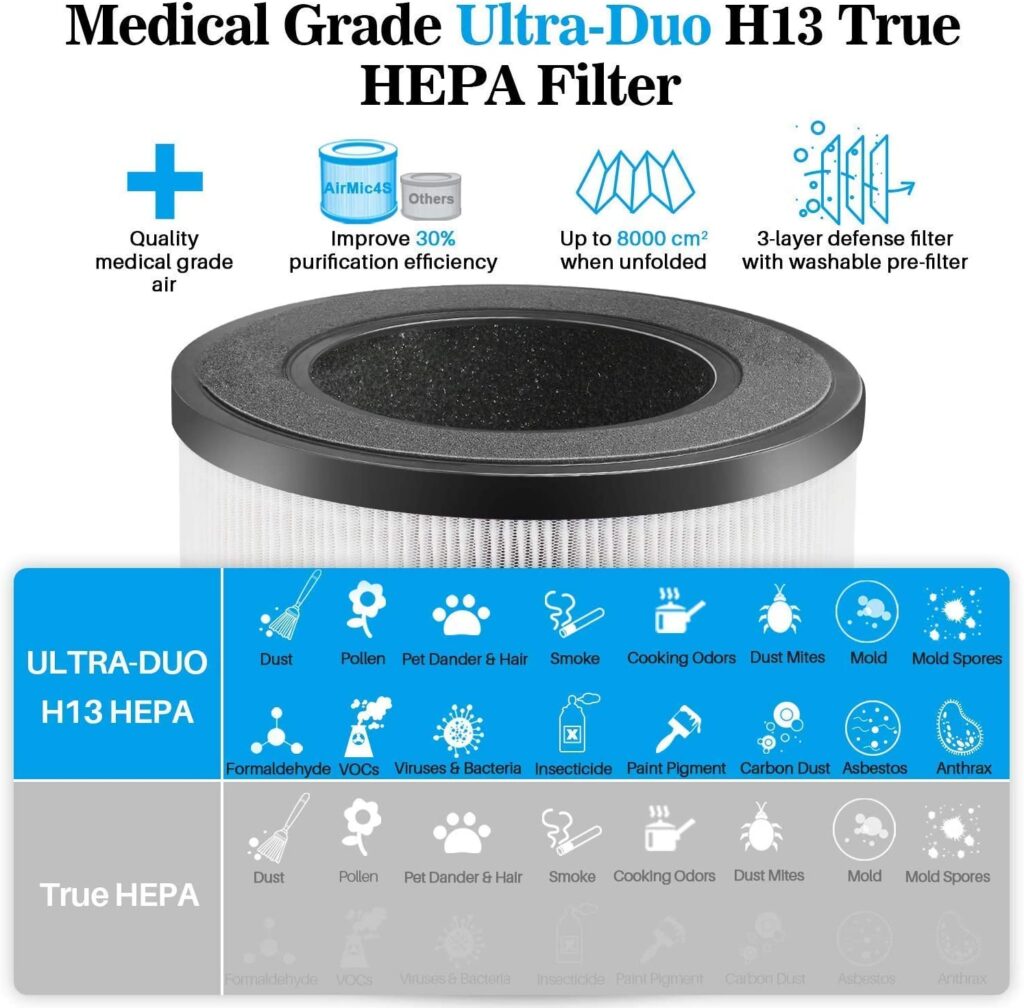 AirMic4S true HEPA air purifier powerfully and truly captures 99.97% of air pollutants to help you breathe easier and relieve your asthma and other unpleasant symptoms such as runny nose, congestion, shortness of breath, and sneezing etc.

Removes dust and pollen: 3-stage of purification traps such most common large particles as dust, pollen and invisible household pollutants to help your lungs.

Eliminates smoke and odors: this air purifier and odor eliminator removes smoke and odors from kitchen, old house, cigarette and wild fire, and absorbs fumes including VOCs, formaldehyde,ammonia, benzene, hydrogen to make you breathe healthily.

Captures pet dander and hair: removes the pet dander and hair during your pet's worst hair day so you and your children could play with pets happier.
Washable Filter…
The filter lasts up to 4320 hours depending on your use and the air quality. Bonus the filter is washable so you don't need to purchase new ones as often.
It's so Quiet…
This system is so quiet and has multiple settings. It is perfect for a bedroom to eliminate pet odors and dust.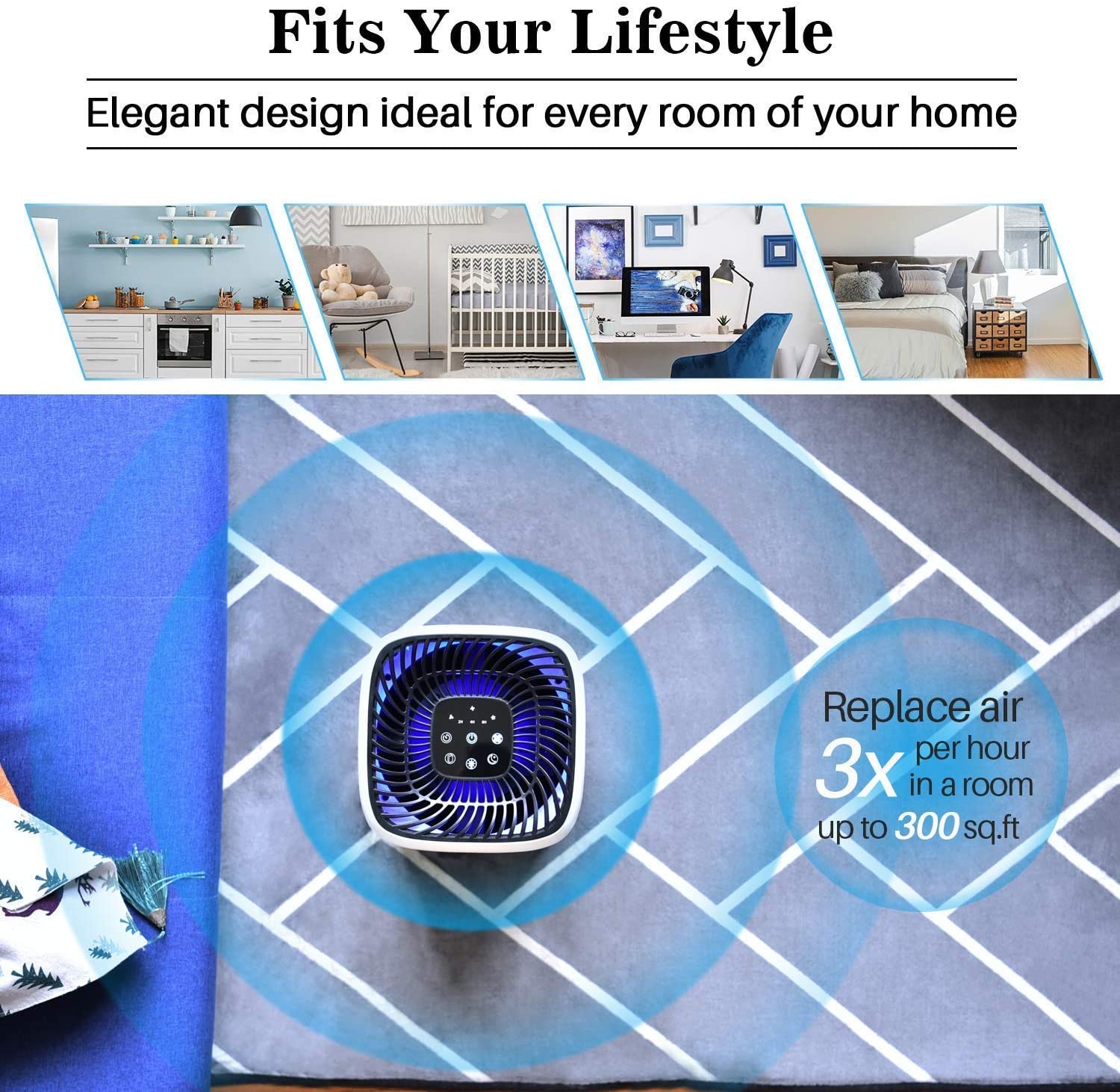 Conclusion..
Overall we are very happy with this product and would recommend it to anyone searching for a good air purifier. You can find them on Amazon.