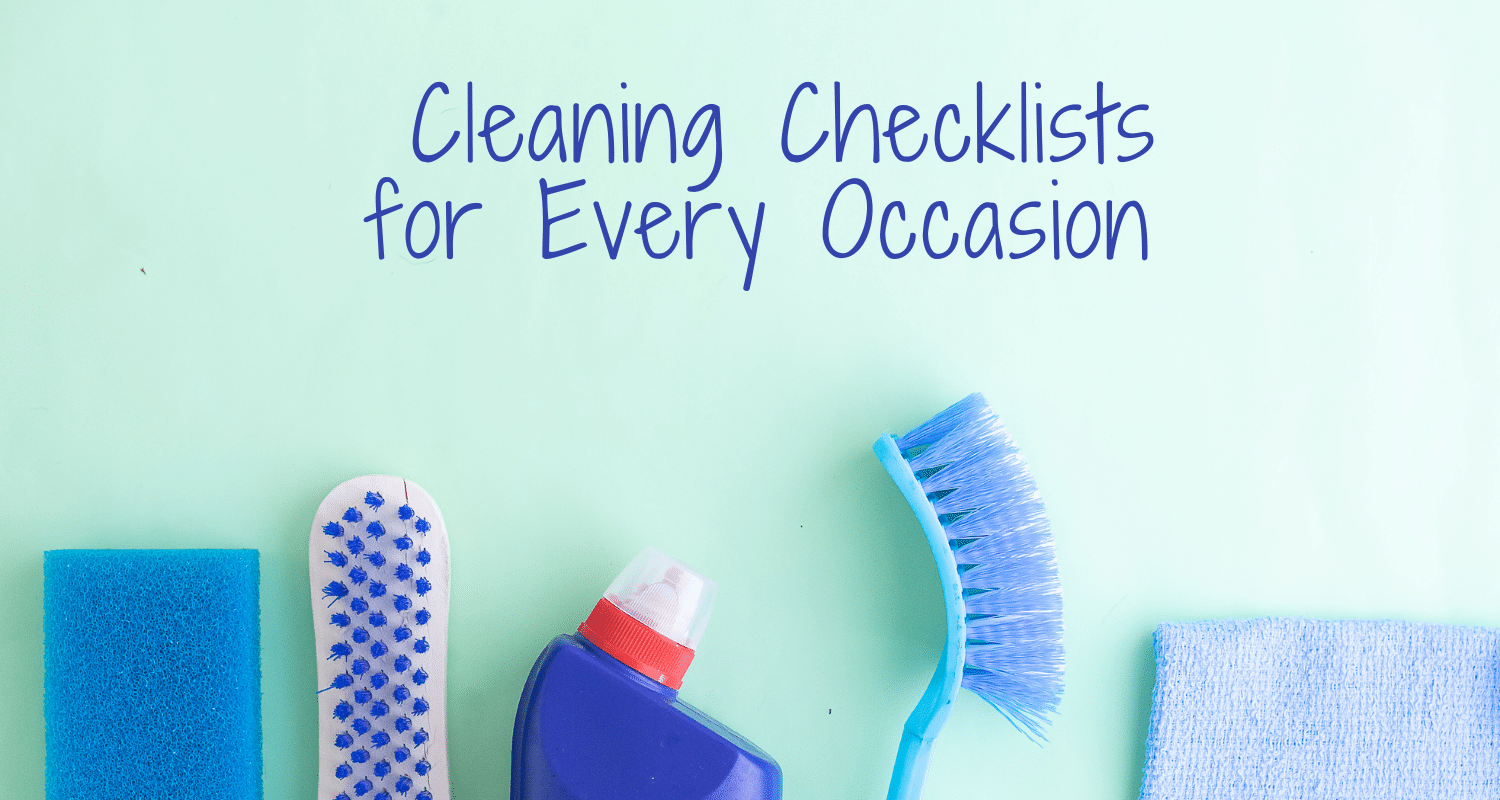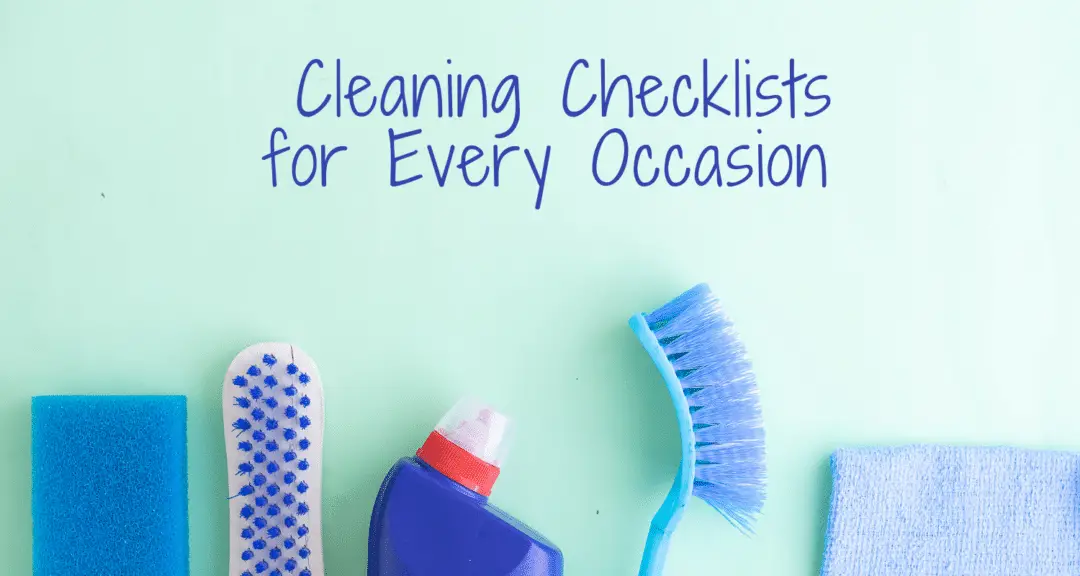 Cleaning Checklists for Every Occasion:
Whether you are the type of person to swipe dust bunnies underneath the rug or scrub down your whole kitchen for stray countertop crumbs, cleaning rituals affect us all. No matter where on the scope your cleaning habits lie, implementing cleaning checklists can help keep your home organized.
Using daily, weekly, monthly, seasonal, and annual cleaning checklists will keep your house tidy and help you to stay on task with your everyday schedule. These printable house cleaning checklists can encourage you to prioritize a clutter-free home and lessen your stress levels.
Daily Cleaning Checklist
Everyday cleaning tasks can be little daily tasks that are easy and do not take up much time. Here are some daily cleaning tasks to consider: 
Change your sheets and make your bed
Unload and reload the dishwasher
Wipe down surfaces in the kitchen
Do a load of laundry if needed
Put away miscellaneous items into drawers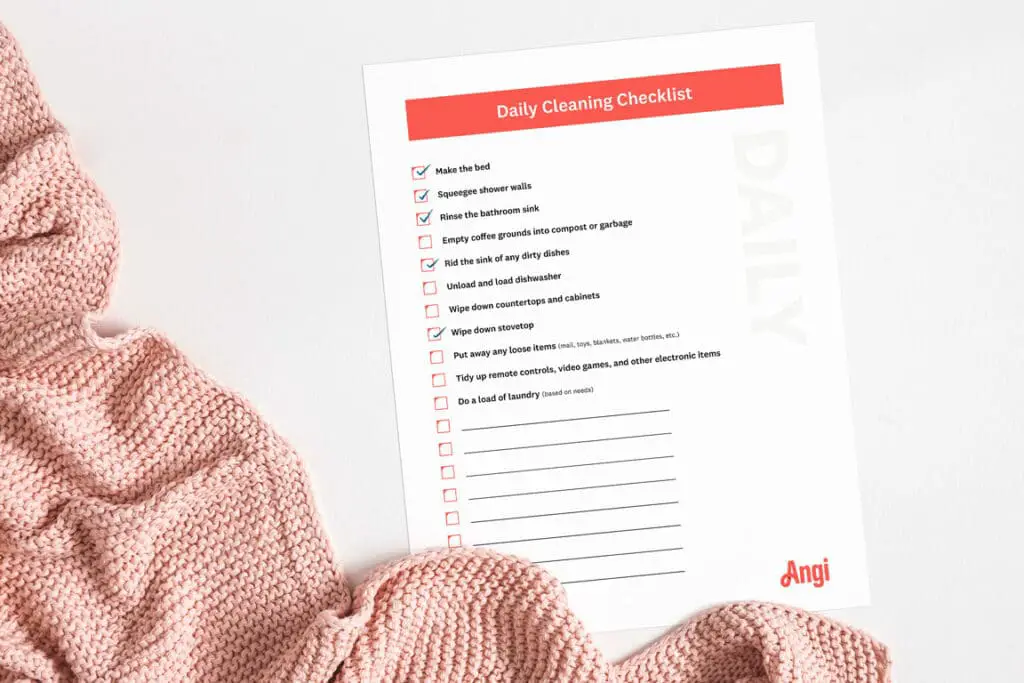 Weekly Cleaning Checklist
Weekly Cleaning Checklist
Keeping up with regular cleaning tasks around the house once a week can help limit bacteria and germs from living in your home and getting you sick. It is important to focus on cleaning certain areas of your home weekly to effectively achieve a clean home. Here are some house cleaning hacks and ideas for a cleaning checklist to follow:
Vacuum around your house and sweep the kitchen floor
Clean out the microwave
Dust off furniture
Tidy up pet areas
Empty trash bins
Use cleaning products on windows
Monthly Cleaning Checklist
These tasks may take up a bit more of your time than an everyday task or a weekly cleaning regime, so save tasks that you feel require attention and effort for a monthly checklist. These things can include:
Dusting blinds
Cleaning out oven
Wiping down surfaces
Dust light fixtures
Clean vacuum
Wipe down outdoor patio surfaces and furniture 
Seasonal Cleaning Checklist 
While some people save bigger tasks for spring cleaning, it is important to keep up with seasonal cleaning that requires attention nearly four times a year. Some quarterly responsibilities include: 
Gathering and raking up leaves in the fall and spring
Dusting off plants
Cleaning out gutters
Washing down baseboards
Cleaning out the freezer
Washing shower curtain liners
Annual Cleaning Checklist
Although these cleaning chores only come once a year, they keep your house in place. Here is a list of annual cleaning ideas:
Deep clean your carpet
Clean off walls
Wipe down shelves
Flip mattresses
Clean out air ducts
Replace malfunctioning appliances
There are a ton of ways to keep your home clean and stay on top of tasks, download these printables to finally have a cleaner home. Visit Angi to learn more about how to keep your home clean and organized. 
Cleaning Supplies Checklist
To make your cleaning process more manageable, you need to ensure that you have all the necessary products and accessories to get the job done! The most important things to have on hand are:
Deep clean your carpet
Clean off walls
Wipe down shelves
Flip mattresses
Clean out air ducts
Replace malfunctioning appliances
Ensuring that you have all the necessary supplies will help you get the job done in a snap without having to run out to the store every time you need something! When choosing cleaning products, ensure that you have mild dish soap, window cleaner, tub and tile cleaner, a disinfectant cleaner for the countertops, and wood polish.
There are a ton of ways…