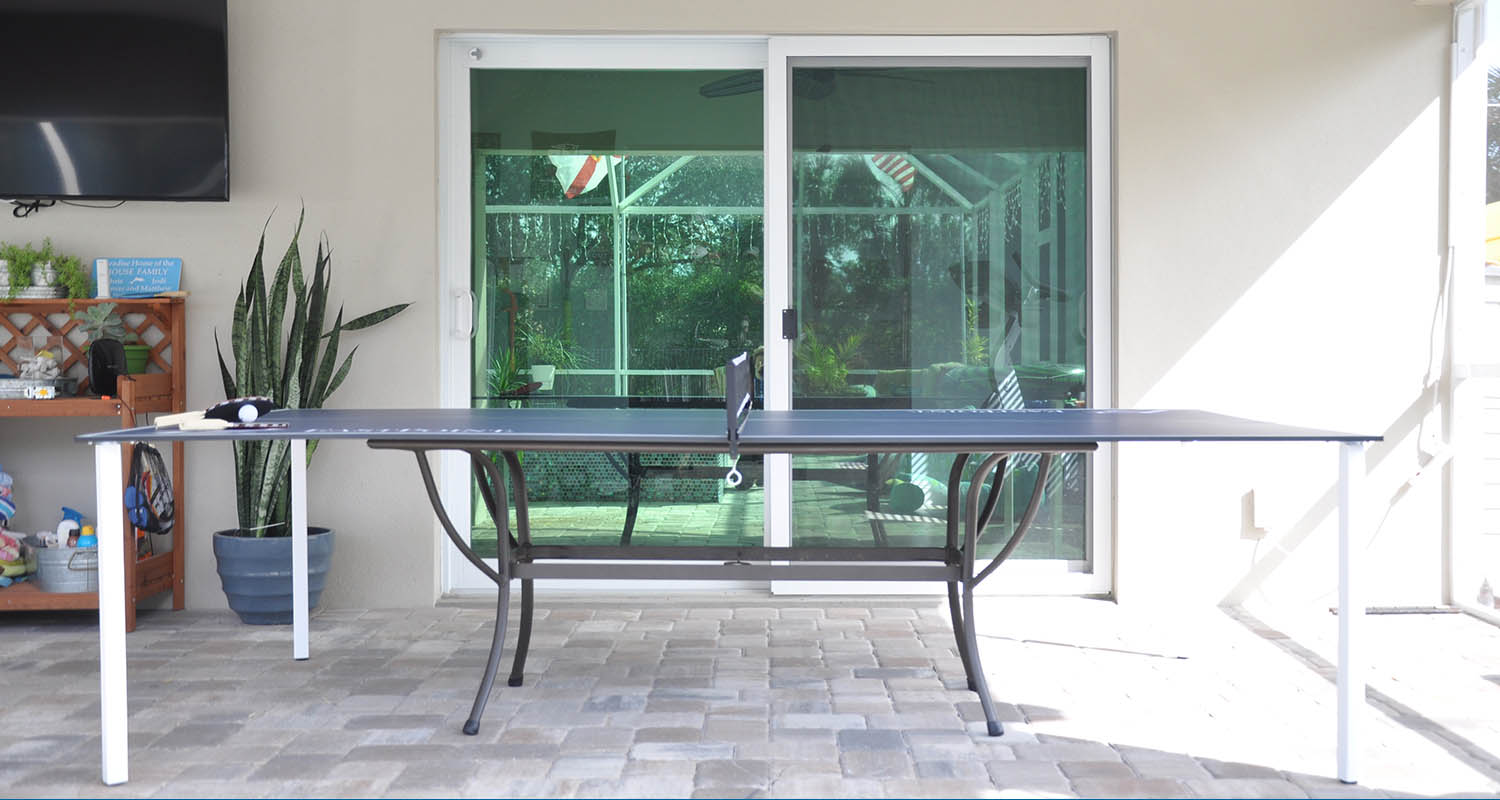 Upcycling our old outdoor dining table into a Ping Pong table…
We've been wanting either an outdoor pool table or a ping pong table for our lanai since we moved into the House house.  We recently purchased a new outdoor dining table, so my husband decided it was the perfect opportunity to make (or upcycle) a ping pong table out of our old one!  He's so smart!  Would it have been easier to just get rid of this old table and buy a ping pong table? Um, hell ya.  But what fun is that? Not to mention the nice outdoor ping pong tables can get pricey and we were able to make this fairly inexpensively.
Here is a picture of our old table.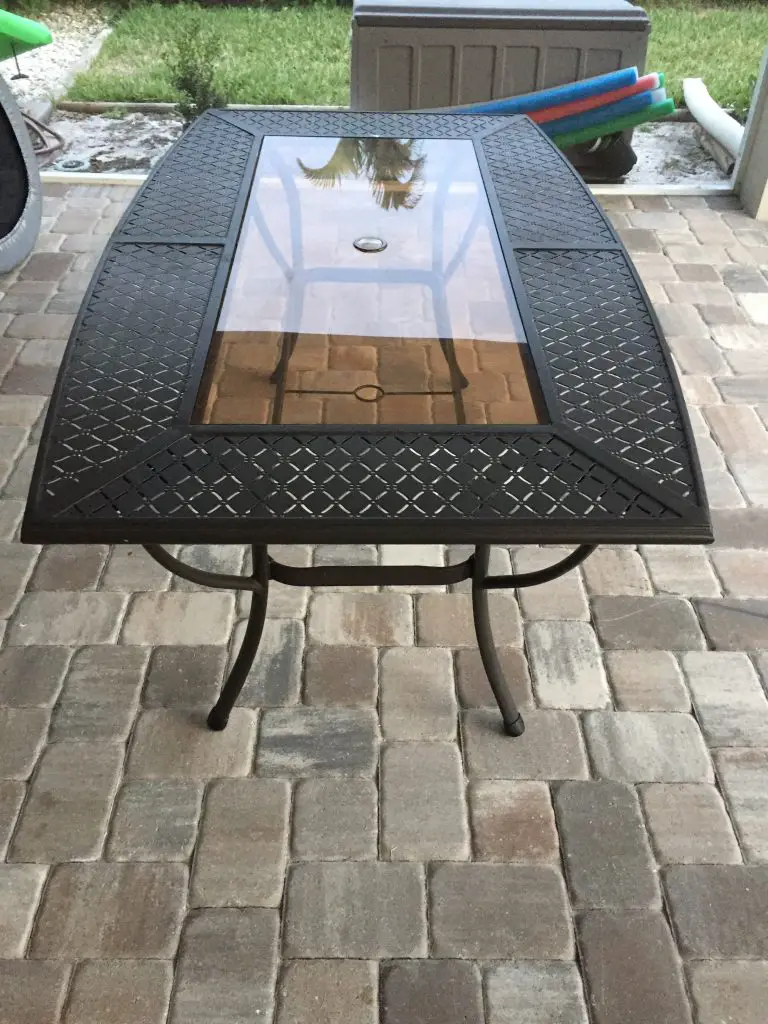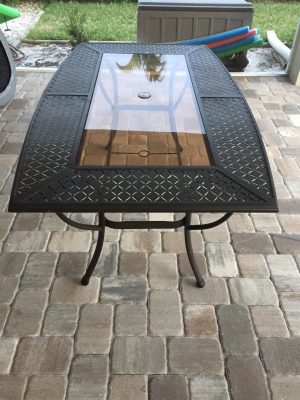 Here is how he made our ping pong table…
This project was so easy and probably doesn't need much explanation but, here goes.
He ordered this EastPoint Sports Foldable Table Tennis Conversion Top from amazon for $62.00.
We thought all we'd have to do is set it up on top of the old table, however it was too big and hung WAY over the sides of the table.  If you put your hand down to rest it on the edge of the table it would have definitely toppled over.  Not good!
After brianstorming for a bit he decided to put some legs on the edges.  He went to Home Depot and bought 4 plain table legs (painted them white), and some brackets to attach the legs to the bottom on the conversion top.
And this is how it turned out.
I forgot how much fun Ping Pong is.  We've been playing every night and I've yet to beat my husband.  Damn him!!!  Anyway, looks pretty good, am I right?
Organizing…
So far I've kept a promise to myself in the new year, to organize one thing every 2 weeks. Last week was my kitchen junk drawer and the week before was my desk.  The junk drawer didn't even take me long at all.  I don't know why I'd been putting that off for so long.  Anyone still with me on trying to get organized or have you given up?