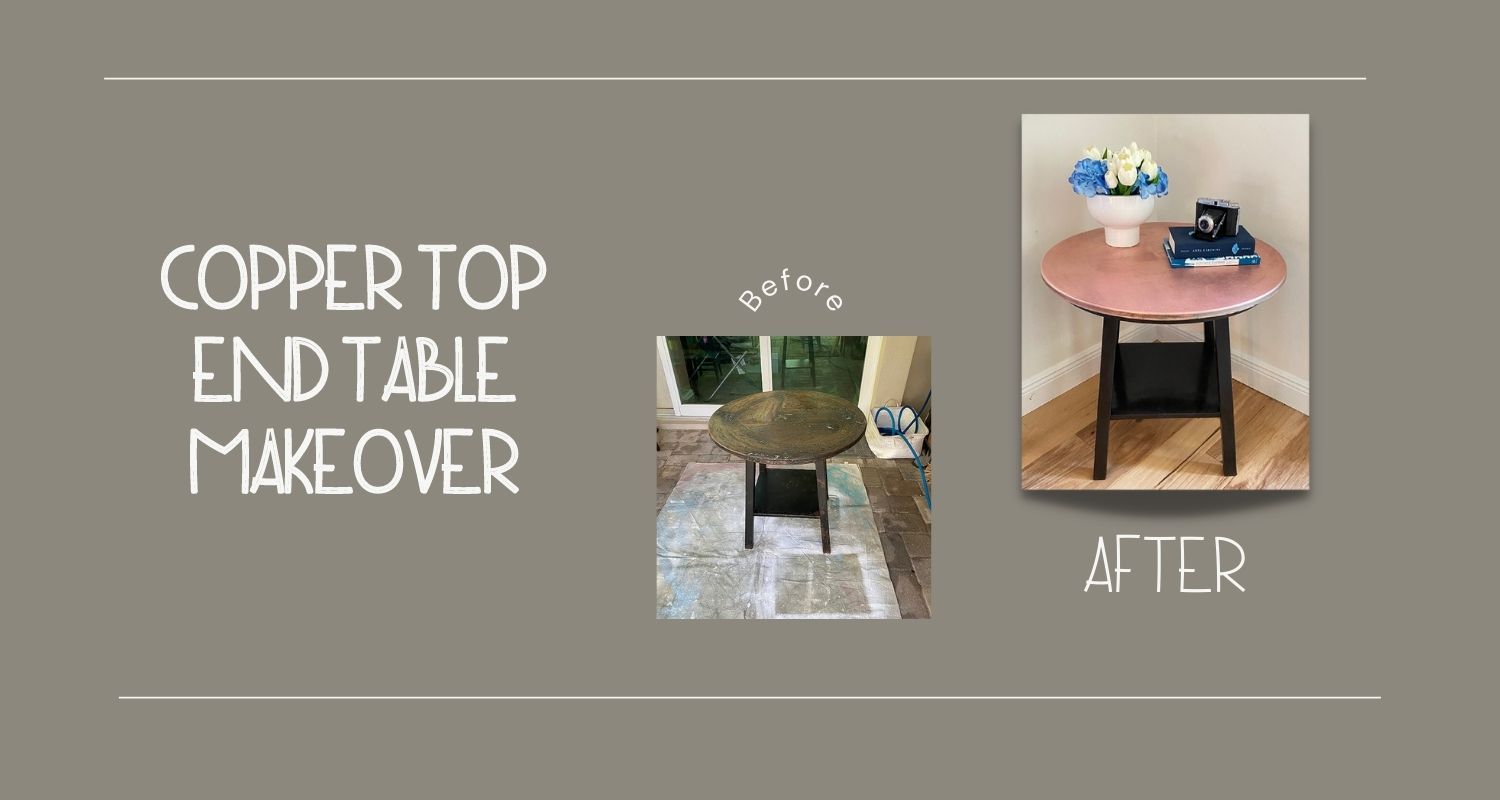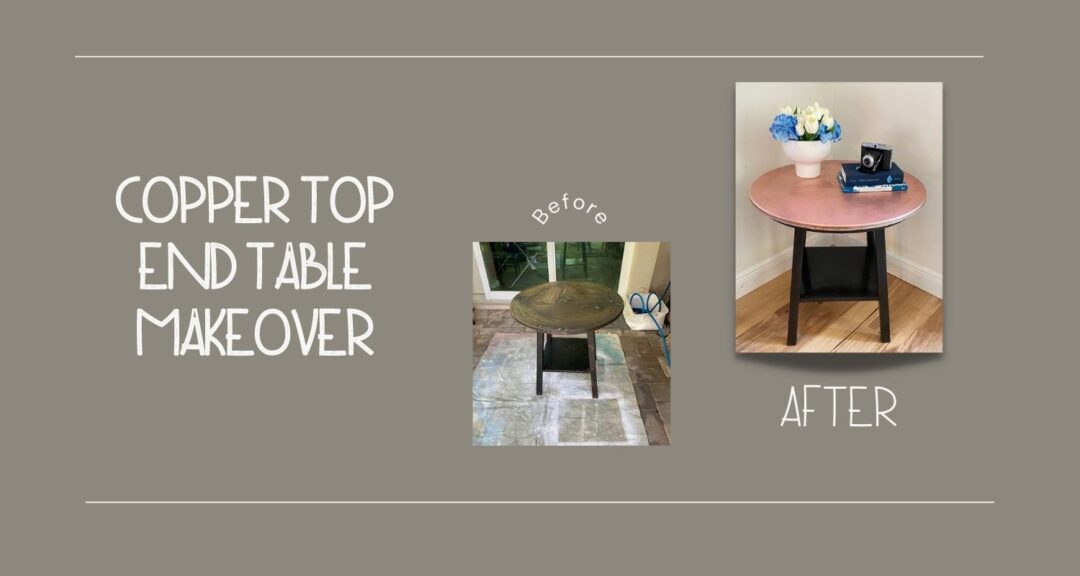 Copper Top Table Makeover – Part 1
A friend of mine from work was given these 2 Copper Top tables by her neighbor. This friend tried to fix them up but then got a little frustrated with them, and gave them to me. She had the copper looking pretty good but then used vinegar or something on them to try to get all the last imperfections off, and the tops turned black. She also didn't have the space or the time to really work on them anymore, so lucky me got to take them off her hands.
Here is the before picture of the end table. They are heavy as the legs are made of metal, and I could tell they could be beautiful again. I decided to work on the end table first to see how it would turn out (stay tuned for next week when I finish the coffee table.) As you can see the top looked pretty bad.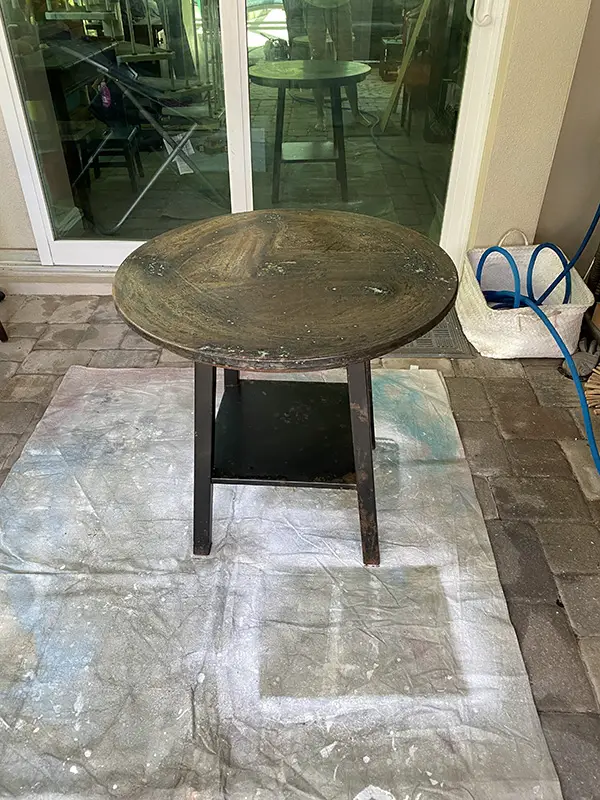 While at Marshall's recently I found this copper cleaner for $3.99. I used the entire container on the end table alone.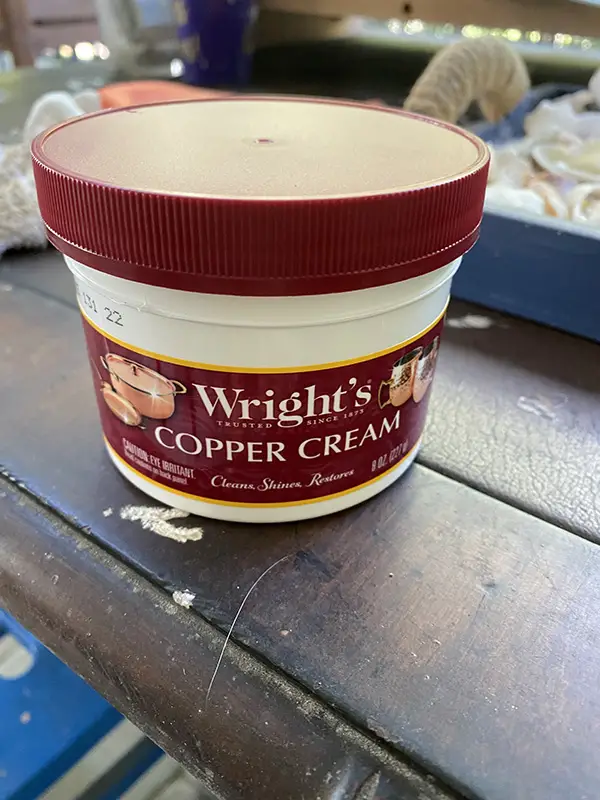 Before I started scrubbing I gave the table a good wash down with warm water and a microfiber cloth. Then, using the pad that came with the cleaner, I started scrubbing a little at a time. I also used my metal scrub brush on some stubborn areas. I thought this might scratch the copper but thankfully it didn't.
It took about an hour to get it look good. Honestly, it is probably as good as it's gonna get. My arms and hands were spent. Also, I think having some imperfections gives it some charm.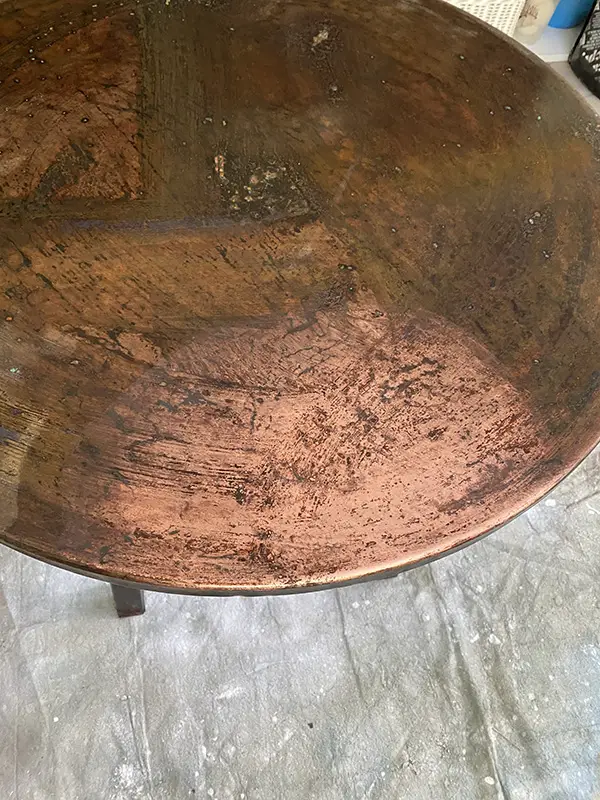 Next, I got to work on the legs. In hindsight I probably should have done the legs first, but I was too anxious and excited to start working on the top. Anyway, there was quite a bit of rust on the legs as they had been left outside. I used my metal scrub brush here too scrapping off as much rust as I could. My sand paper blocks were used too to smooth out the remaining paint. Once I thought they looked good enough, I taped off the edges of the top and spray painted the legs a dark brown color (because I already had it on hand).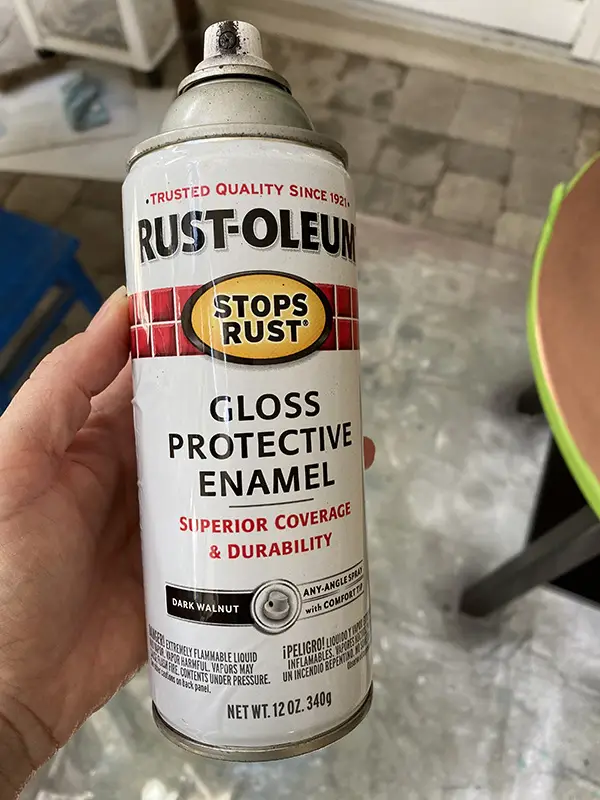 And here it is…..not bad for a couple of hours work.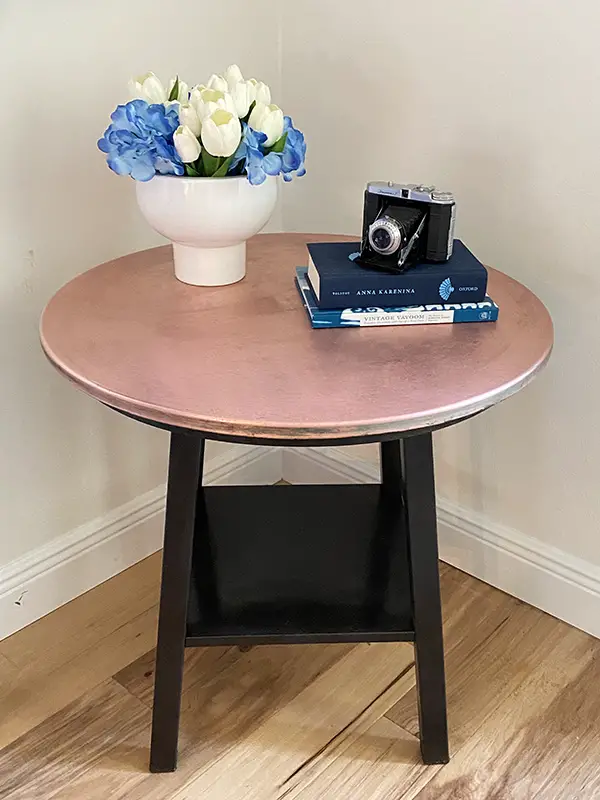 Stayed tuned for next week to see how the coffee table ends up. It is taking me forever to clean the top!