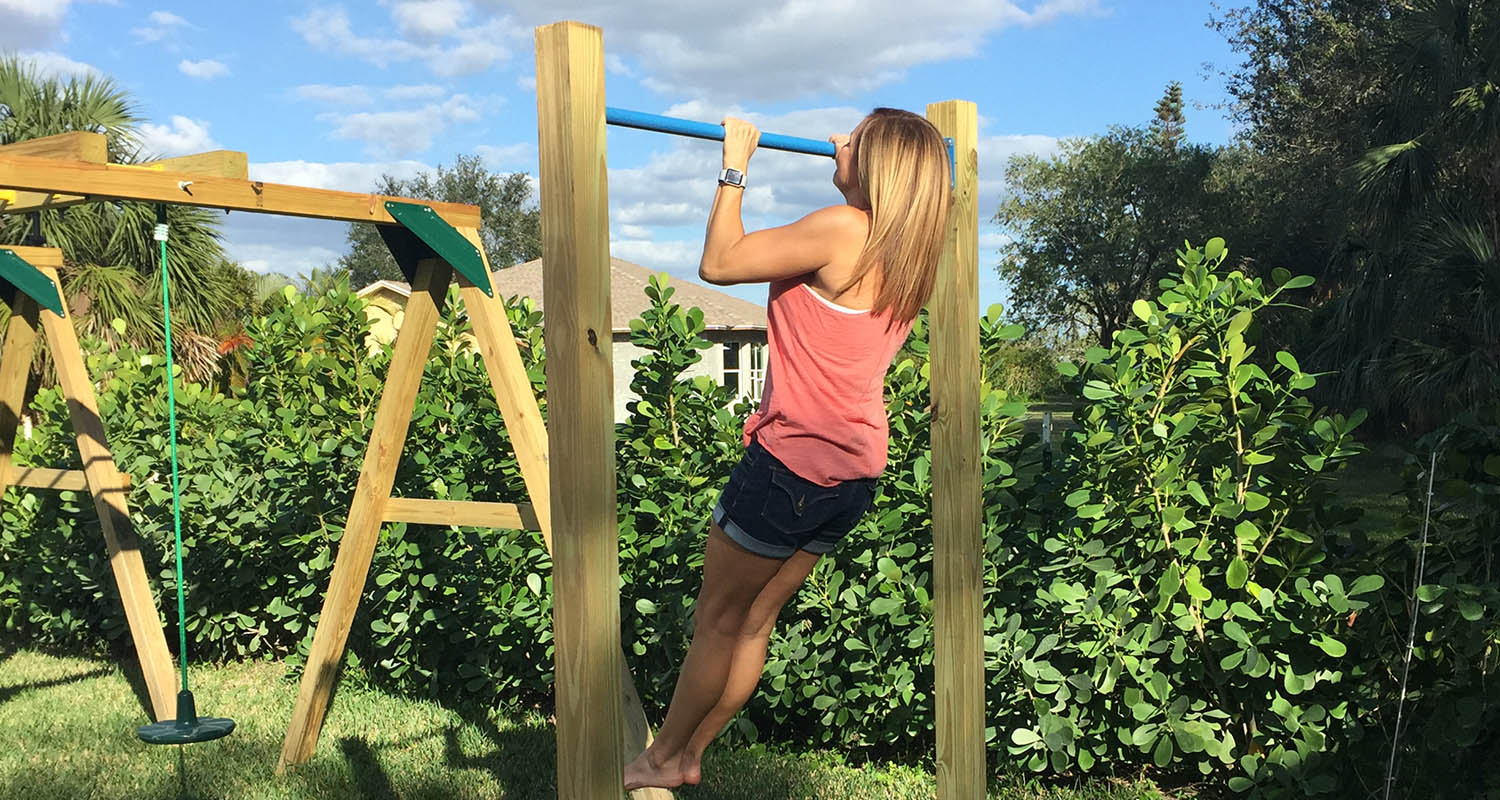 I feel like we haven't been doing any projects inside our house lately.  They've all been outside.  Our latest project was installing a pull up bar, and here is how we did it.
Materials Needed…
We used this bar from Amazon
2 – 10 ft pressure treated 4×4 beams
---
Step 1, Dig…
Dig two, 3 ft deep holes approximately 4 ft apart, or the length of the pull up bar.
Cut the concrete tube in half so you have two, 2 foot tubes.
Place the tubes into the holes you dug and then level the tubes.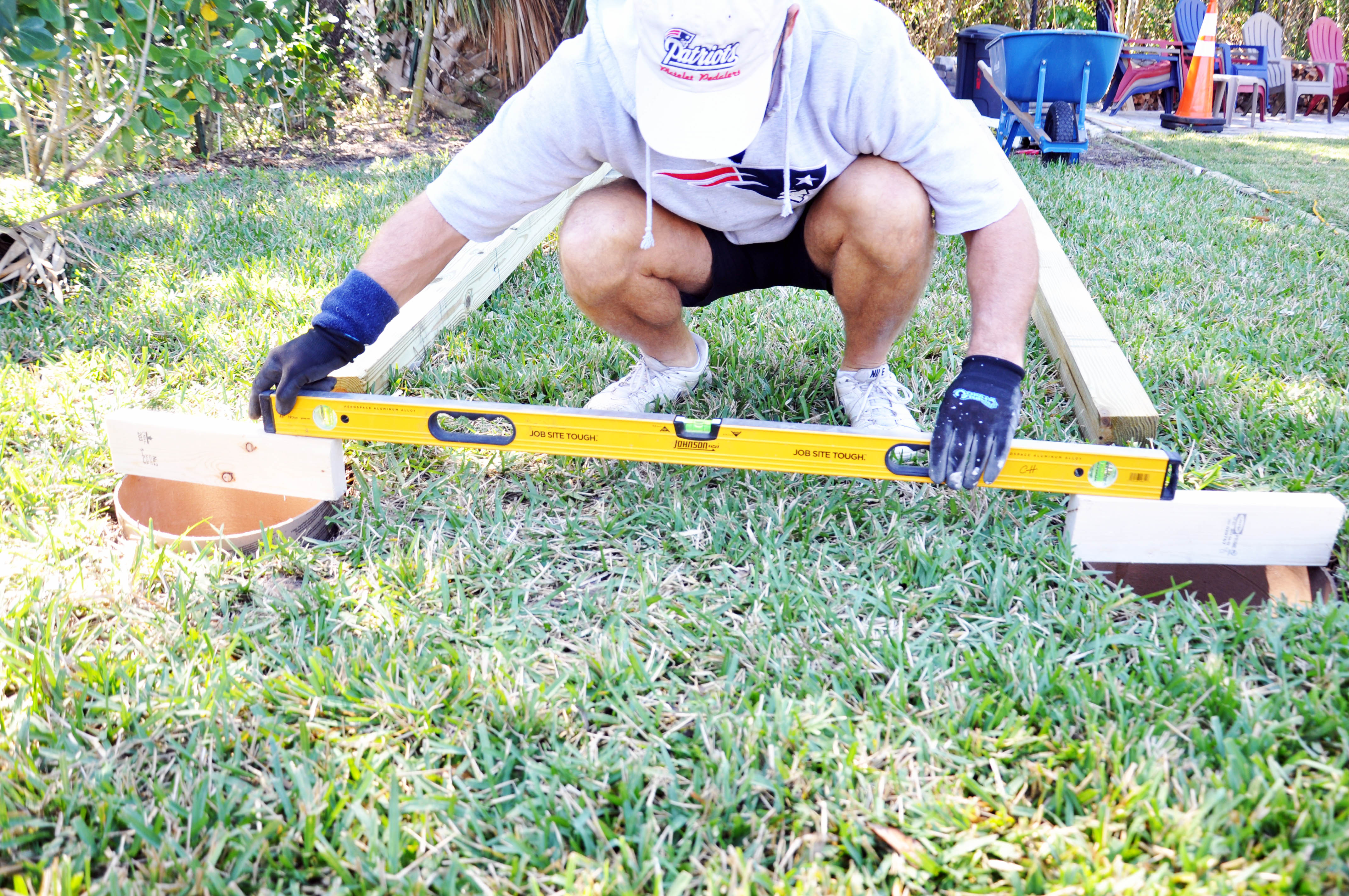 Step 2, Mount the Pull up bar…
Mount the pull up bar to the 4×4's.  We placed ours approximately 6 inches from the top.  It came with hardware for mounting.
Step 3, Mix and Pour…
Mix up the concrete.
You will need 2 people for the next step.  Place each beam into the tubes.  Someone will need to hold this up while the other puts the concrete into the holes.  We made a line on the beams approximately 2 1/2 ft from the bottom of each beam to indicate how high we needed to put the concrete. We also made sure to center the beams in the holes as best as we could.
We kept making sure that the tubes didn't shift as we were putting the concrete into the holes, using the level.
We used approximately 3 bags of 80 lb heavy set concrete for each hole.
We took turns filling the holes with concrete, alternating them, while the other held up the beams, until they were full.  Once the holes were full and started to dry we felt it was safe enough to let the beams go.  They weren't going anywhere.
Step 4, Let Dry and Enjoy…
We allowed the concrete to dry for a full 24 hours before we used it.
That is pretty much all there is to it.  This only took us a couple of hours to complete and was not hard at all!  Doing pull ups is definitely harder!  LOL!!!
Check might also want to check out the Tiki Bar we built.