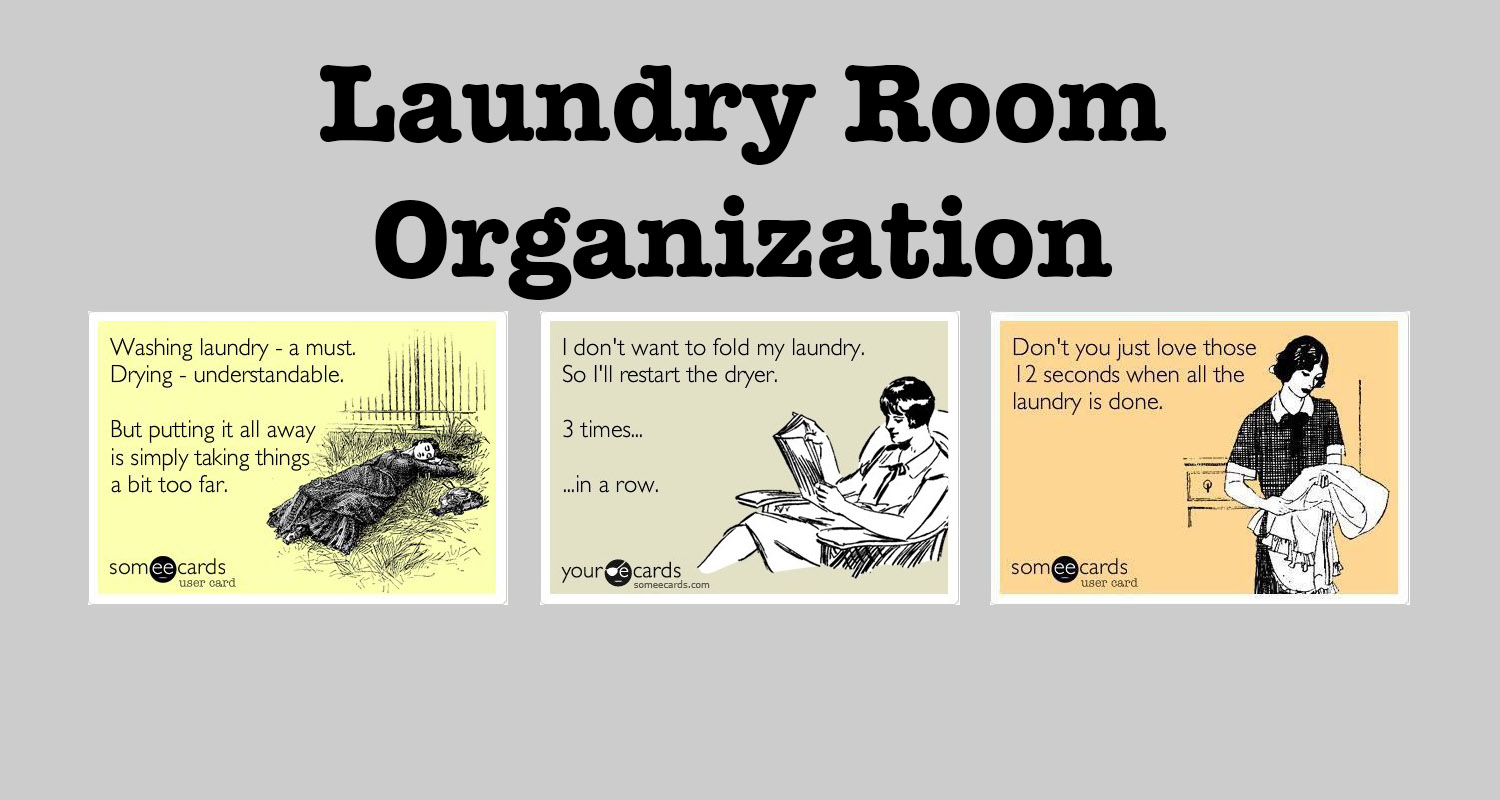 Laundry Room Organization
Cleaning up the Laundry Room…
Hi! Is your laundry room an unorganized mess like mine was?  All it took was some simple clean up, installing some shelves and oh what a difference!  Check it out.
Laundry Room Organization Before and After…
I don't have any side by side 'before/after' pictures to show you of the old laundry room vs. the new laundry room, like I did with the kitchen reveal and dining room reveal, because we destroyed the old laundry room and built a brand new one upstairs in new part of the house.  I do however have a before/after of how it looked for months after moving in. See?  Messy, boring, no storage, unorganized, and very blah and boring.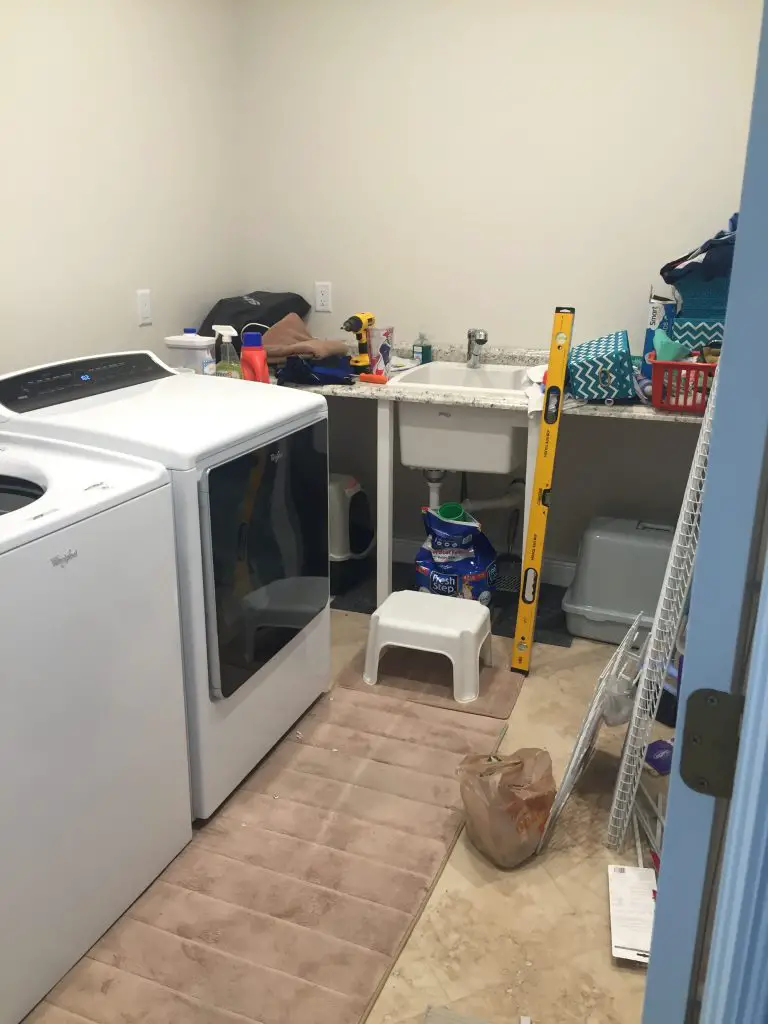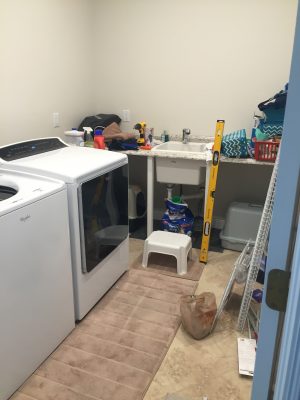 The Laundry Room After…
Tips for getting it all cleaned up.
We had to have the sink professionally installed along with this granite look-alike Formica countertop from Home Depot.  My husband and I (it was mostly him as I watched and 'assisted') managed to hang shelves in there (we used these inexpensive wire ones from Home Depot) so I could finally get organizing the rest of the junk.
I purchased a bunch of bins and containers from a few different stores.  I organized them into different categories….detergent, rags, cleaning supplies, etc.  Then I found these free labels from the Better Homes and Gardens web site and used a laundry clip to attach them to the bins.  Not rocket science here folks, but a nice easy way to store all the junk.  Below is an up close look at one of the bins and label.
Hiding the litter boxes…
Those of us with cats know the ugliness and smelliness of the litter box.  We have two indoor cats and two litter boxes.  We put them under the sink as you can see from the first picture below. I couldn't stand looking at them any longer so I made these curtains to cover them up.
Making the Curtains…
I got the fabric at Hobby Lobby and the tension rods at Target.  To make the curtain, all I did was measure what height I needed, cut the fabric to size,  folded over the top then used my glue gun to create a seam to put the tension rod in.   Not to complicated and no sewing involved (and I didn't really care if they were 'perfect' since it is the laundry room after all).  They slide open fairly easy when it is time to scoop out the mess.  Thankfully this is one of my husband's jobs.  Thanks honey!
I found this "Laundry Room, Help Wanted" sign on Amazon and thought it was cute. I also added some of my beach photography (can you see the heart in the photo on the far right?  I took that in the Bahamas a few years ago.  It was the view from our hotel room and I spotted it right away. How appropriate since who doesn't 'heart' the Bahama's, am I right?)
Here is one last before/after for ya. Looks much better, right?  Makes doing laundry a little bit more pleasant. Hopefully this will inspire you to organize something in your house.
Shop This Room…