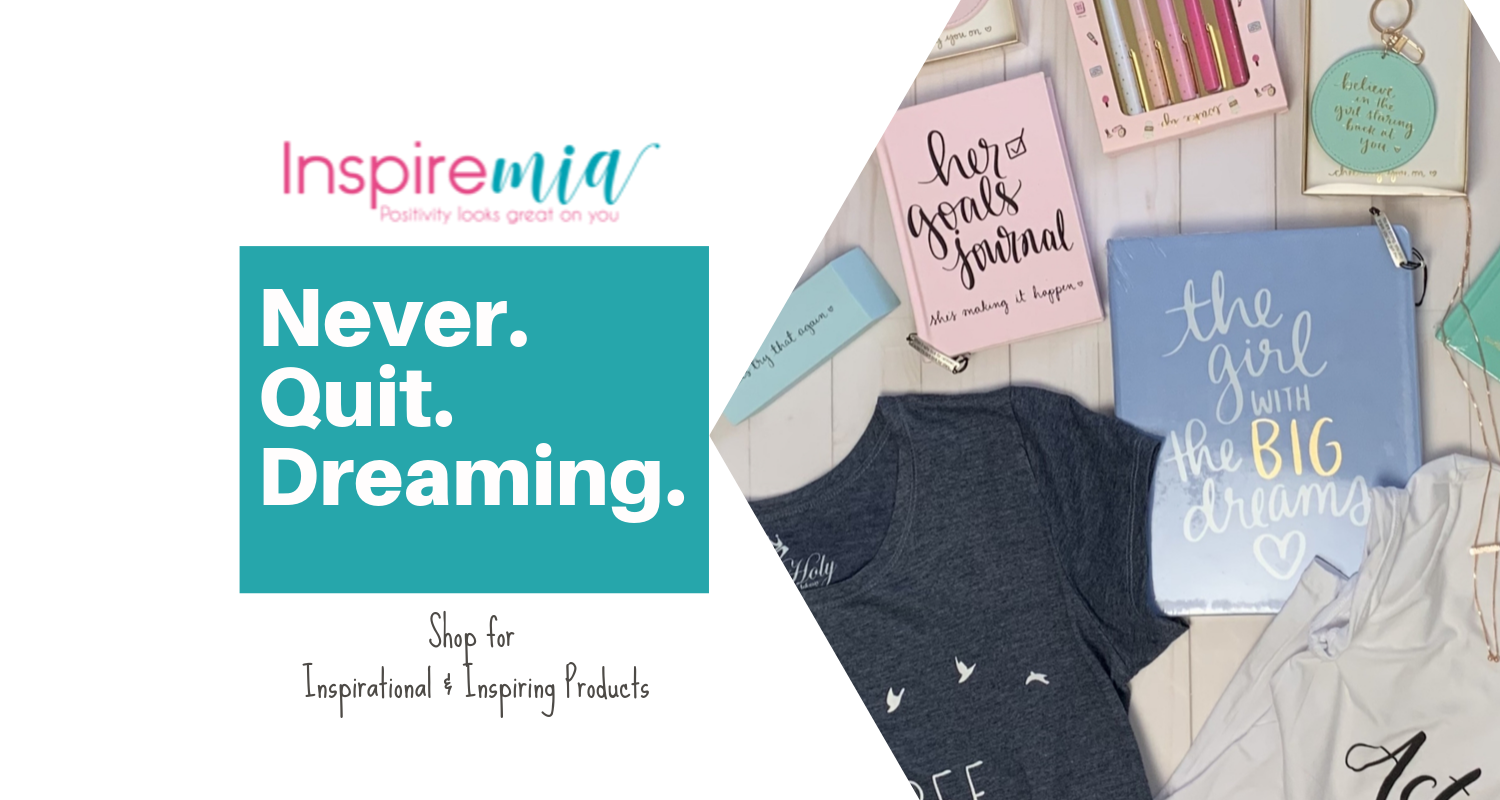 I recently discovered this new company, InspireMia. If you are into buying from small businesses with unique and meaningful products, and about spreading positivity and encouragement, then you will definitely want to check out InspireMia.  *The following is a sponsored post but all opinions are my own.
About InspireMia…
After having a child and then going through a life changing experience the company's founder decided she wanted to set out to 'live a life she could be proud of, that would inspire her daughter, and would allow her to refocus on the things that matter most'.
At Inspiremia their mission is to spread positivity, encouragement, and support for all women pursuing the BIG dreams and passions of their heart. All their products are meant to provide daily reminders of your inner strength and courage, to keep you focused on your goals, and encourage you and those around you to live out your purpose.
They create and sell products in partnership with other women leaders and entrepreneurs. By supporting women entrepreneurs and telling the stories of these leaders and others, they hope to inspire future generations of women to find their voice, strength, and leadership.
---
What I Ordered…
I purchased the She's Unstoppable Inspirational Journal and several of the Angelina Crystal Engraved Vertical Bar Necklaces.  Both are beautiful!  (Check out the site for other journal and jewelry items.)
The She's Unstoppable Inspirational Journal is fun and unique and has an inspiring message on every page.  If you are into journaling or know anyone who is, order one of these today.  You will not be disappointed.  Check out the site for several other journal choices too.  This item is only $13.99 to begin with, but use code THEHOUSEHOUSE for 15% off.  This would make a great gift and the holidays are right around the corner!
I am wearing the Angelina Crystal Engraved Vertical Bar Necklace below and have on the DREAM version. It goes without saying that I will be wearing this on repeat. I love how the necklace has an inspirational message which inspires positive energy. One side says DREAM on it, and the other has beautiful crystals.  This necklace is only $21 but use the code THEHOUSEHOUSE to get 15% off.  This would make the PERFECT gift too (as would ALL the items on the site).  In addition to the Dream necklace, I also ordered the STRENGTH one.  The Strength Necklace will be given to a friend who is going through some medical issues right now in hopes that it reminds her and empowers her to be Strong on the difficult journey she has ahead.
Discount Code…
Both of the items I received are of excellent quality and the prices are already amazing, however my followers can receive a 15% discount off all items, using the code "THEHOUSEHOUSE" at check out or navigate straight to my personal link https://inspiremia.com/discount/THEHOUSEHOUSE
I hope you check out this fabulous company and all their wonderful and inspiring products!
*The following is a sponsored post but all opinions are my own.