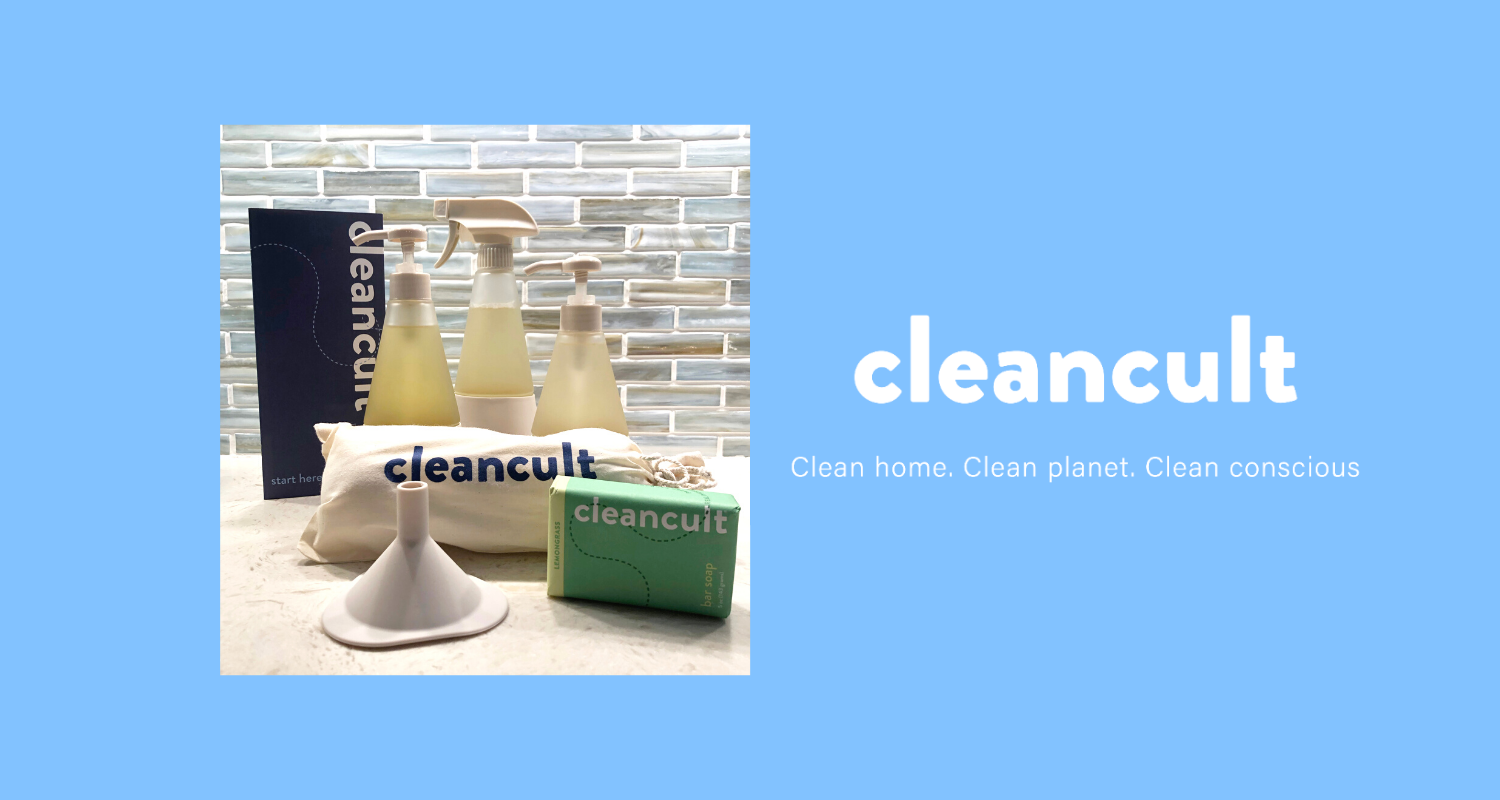 Meet cleancult! An all natural cleaning products company.
I don't know about you, but I am a big fan of products that are not only natural and healthy for my family and I, but for our environment as well.  That is the premise behind cleancult, an all natural, earth friendly cleaning products company.  When I was offered a chance to work with them and try out their products, it took me about a split second to say, yes, I was ALL IN!  It seemed like a no-brainer to me. Especially since I have been washing my hands (and cleaning my home) more than normal because of COVID-19.  It definitely feels good to be using products I can trust, are good for my skin, my home, my pets, and for the environment without all the harmful ingredients.    Special Offer at the bottom of this page.
Who is cleancult?
Cleancult is throwing away the conventional cleaning model and building a better system from scratch. One that's good for you, your home, and our world. Along the way, they've discovered sustainable design, zero-waste packaging, and real, coconut-based ingredients that actually do the dirty work.
They are fixing household cleaning with non-toxic solutions strong enough to take on life's messes and smart enough to save the world—with paper-based, plastic-free packaging and real ingredients.
They graciously sent me their Refill Starter Kit, which includes…
1 All purpose cleaner in a glass refillable bottle
1 Liquid Dish Soap in a glass refillable bottle
1 Liquid Hand Soap in a glass refillable bottle
1 Package of 3 Dryer Balls
1 Natural Bar of Soap
1 Silicone Funnel (for refills)
When my cleancult box arrived I was impressed with the packaging as well as the products.  These glass bottles are amazing and so pretty!  Their products are made with the purpose of being the last containers you'll ever need to buy. The reusable glass bottles and containers are 3 mm thick, shatter-resistant and have a no slip grip with the silicone sleeves. Both the glass and silicone are dishwasher safe and the plastic is BPA free.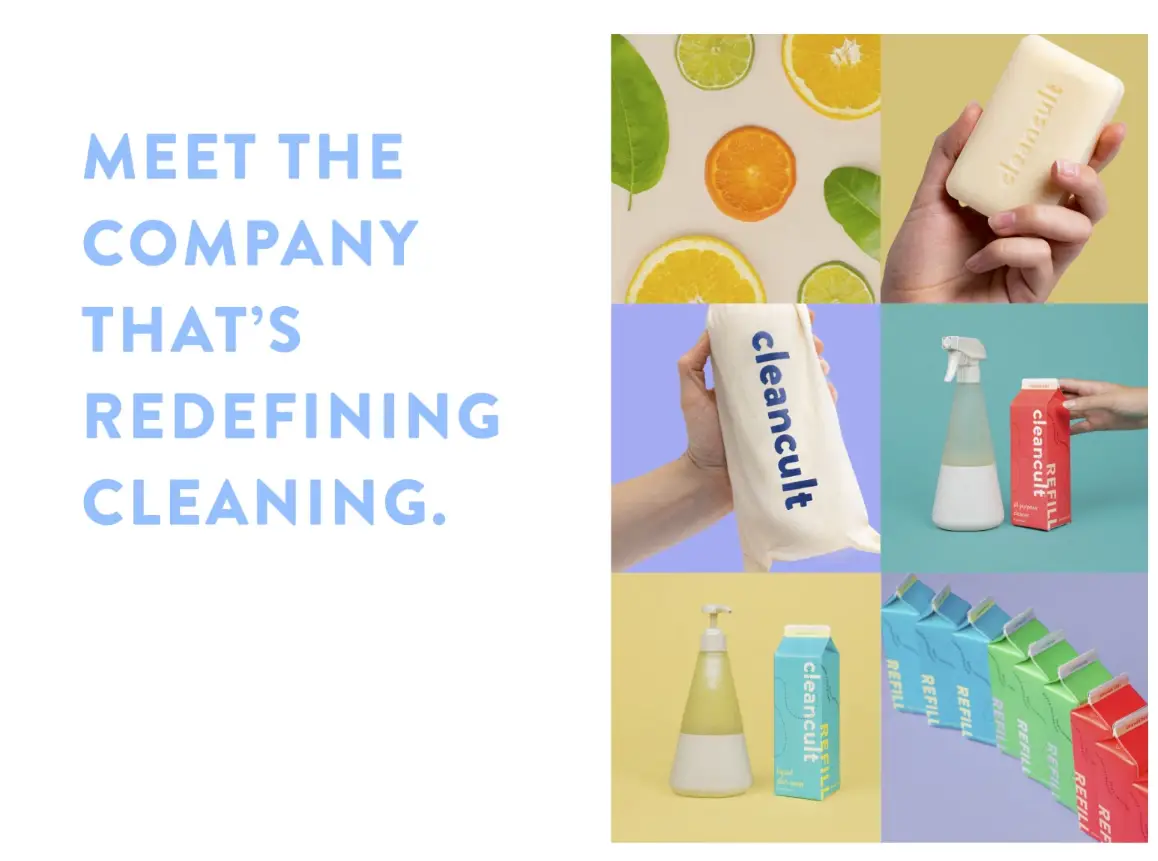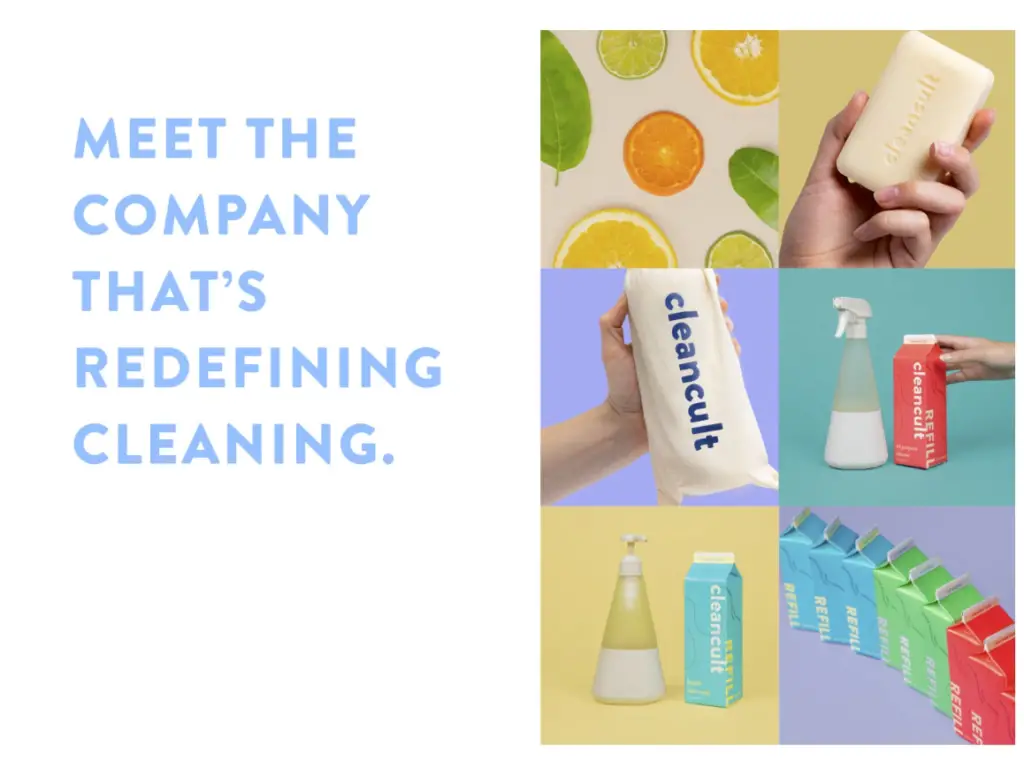 How do they work…
All the products smell amazing with a nice citrus scent, and are filled with natural (but effective) ingredients such as Coconut Oil, Olive Oil, Citric Acid, Limonene and Essential Oils.  Cleancult's products are free of formaldehyde, artificial colors, parabens, and phthalates.  You can find a full ingredient list on their web site.
I am loving everything I have tried, and my home smells so fresh and clean!  The hand soap is non drying on your skin (even after MULTIPLE washes a day) and it smells so good.  The all purpose spray works great on my Quartz countertops.  A little goes a long way.  Added bonus, it is surprisingly AWESOME for my stainless steel appliances and ceramic cook top!  The oil in these products is wonderful for shining those appliances up, and getting rid of all the fingerprints.  I found using small circular motions and a microfiber cloth worked best.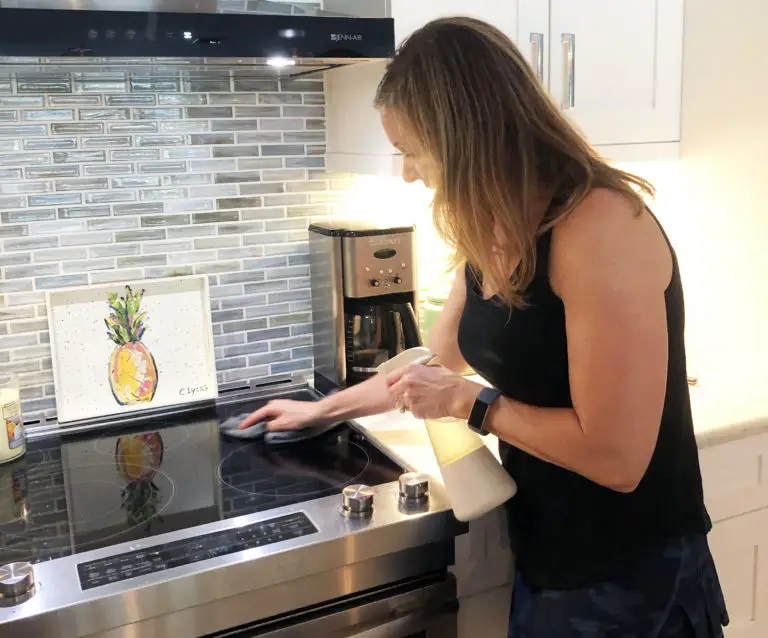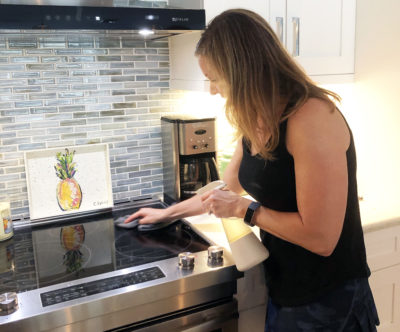 The dish soap is also great, it suds up nice on my sponge and gets my pots and pans very clean (and again, smells amazing!!!).  I am also loving the bar soap which I use when I shower.  It smells so good and is gentle on the skin.  (They also carry laundry detergent and dishwasher pods, which I haven't tried yet but plan to soon.)
Refills…
Refills for these products come in fun little milk cartons, and all of their packaging is recyclable. They offset their carbon footprint by investing in carbon reducing projects. And lastly, cleancults product's are cruelty free and Leaping Bunny certified.  This really is a company I feel good about getting behind and recommending.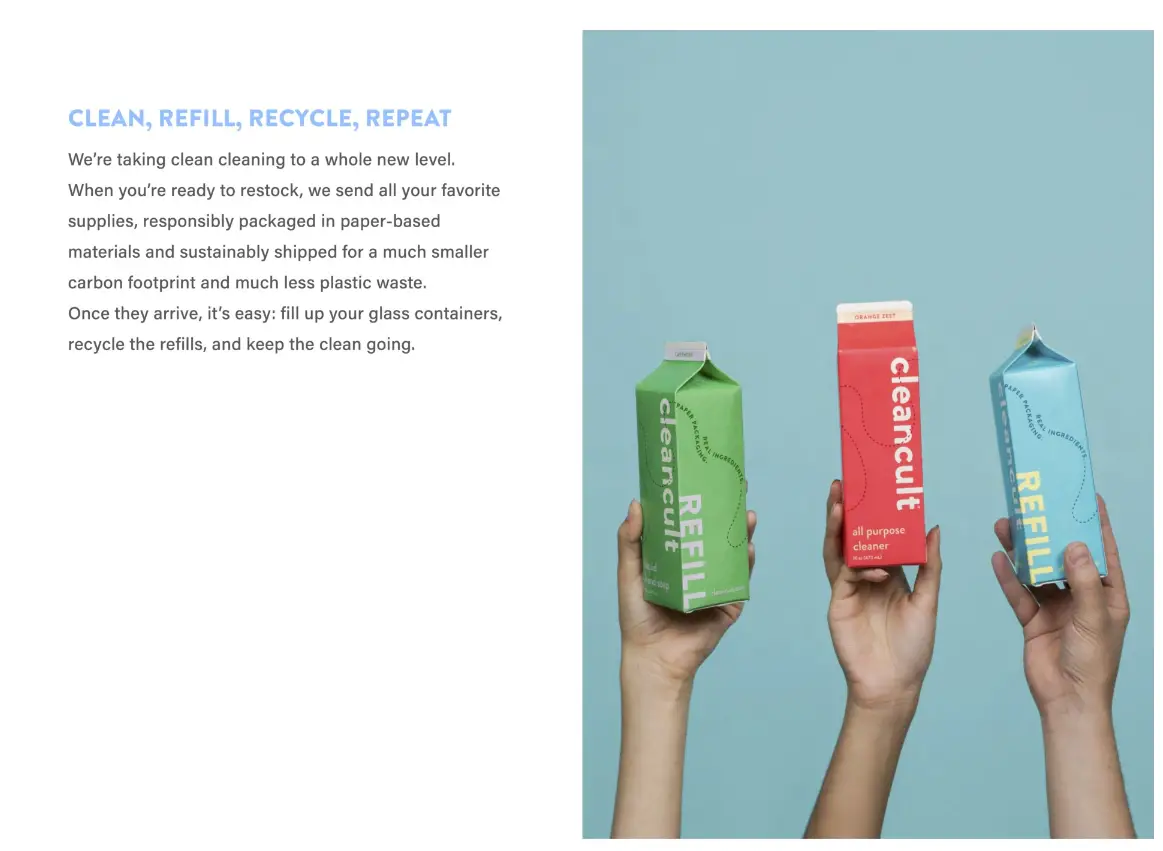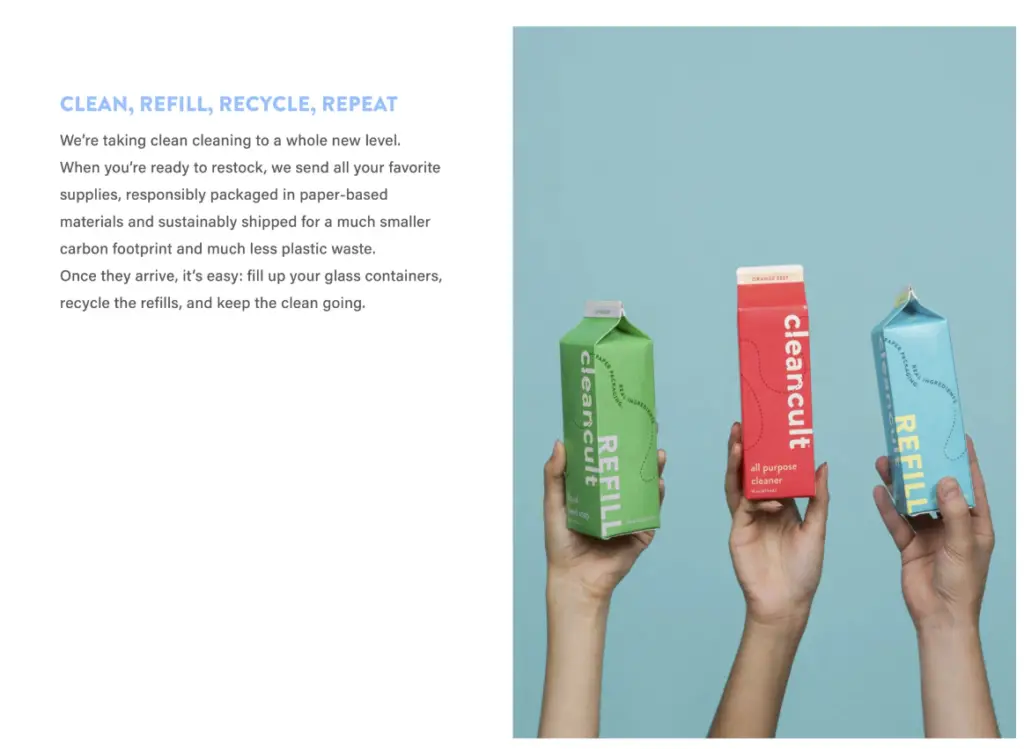 Special Offer from cleancult…
Think these products are going to be expensive? Think again!  Cleancults prices are comparable to other all-natural cleaners.  Plus, if you Click Here you can get a great deal to try them for yourself!  Check it out.
Order the Home Bundle Refill Starter Kit and get…
● 20% off your entire purchase
● Free Bar of Soap in your first order
● Free Funnel for mess-free refills
● Free Shipping!
Overall, I highly recommend these products and I hope you give them a try!