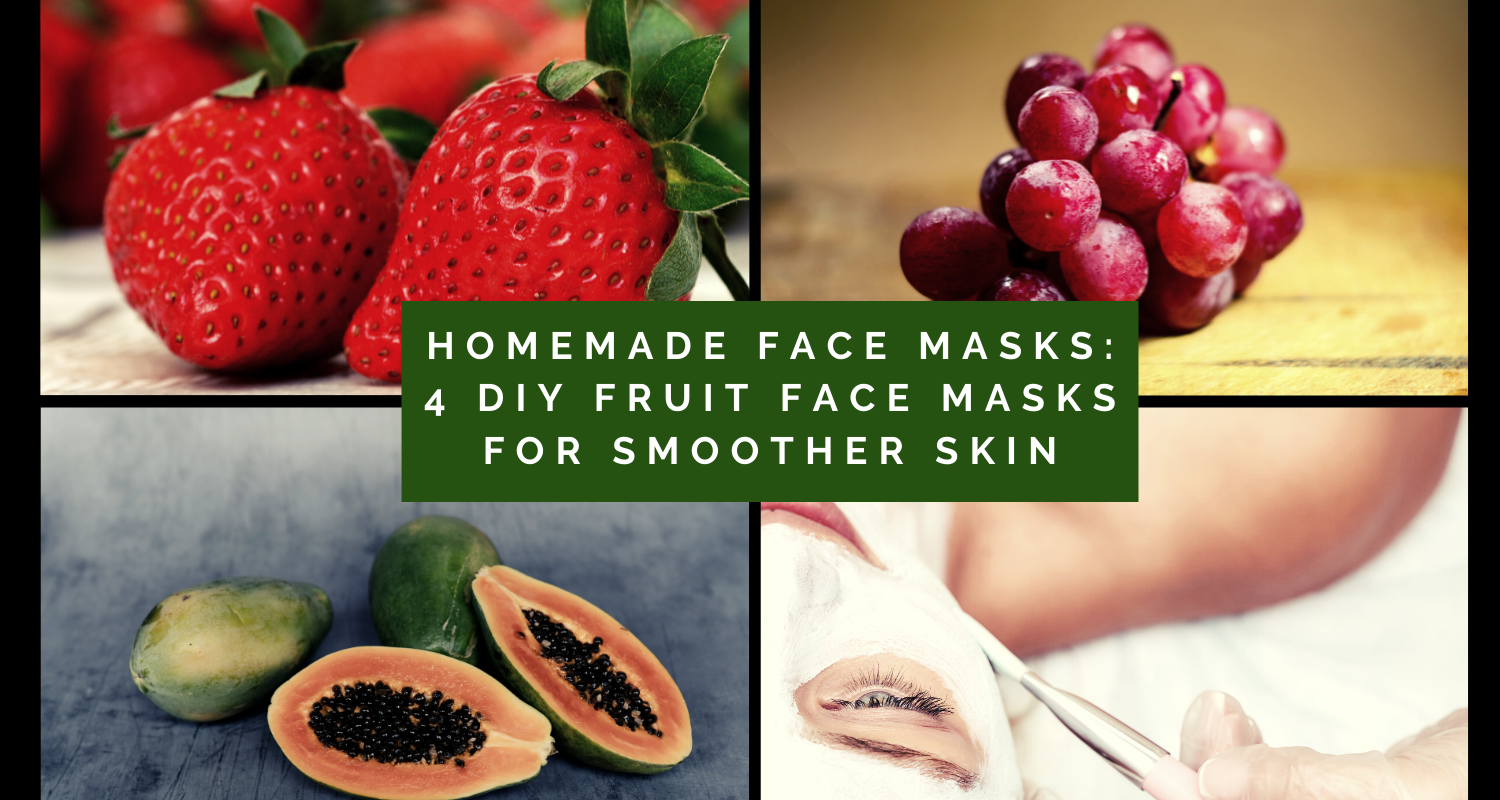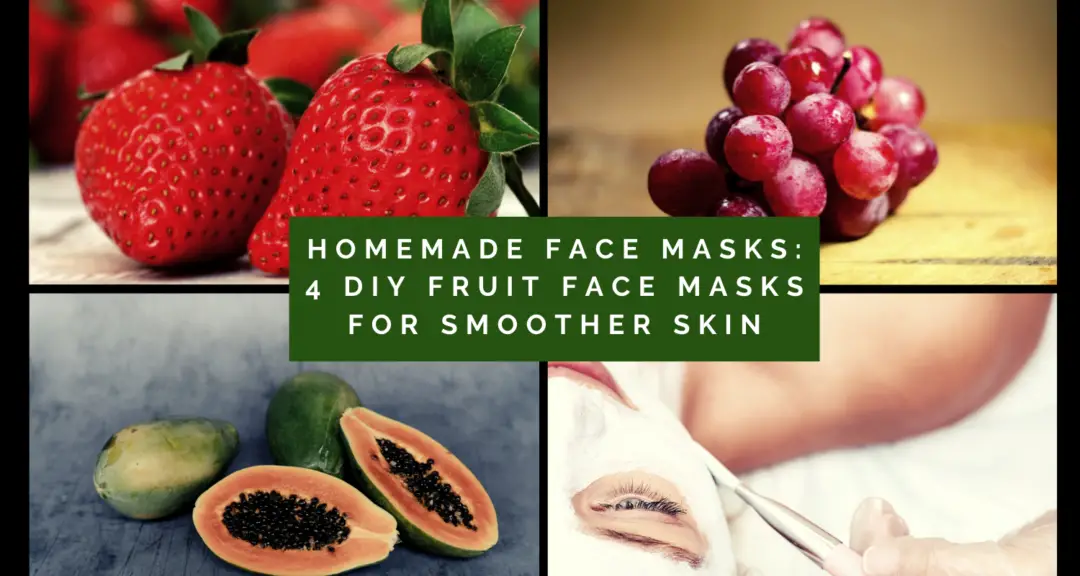 Face Mask Recipes: Fruits for DIY Facial Masks
Homemade Face Masks: 4 DIY Fruit Face Masks for Smoother Skin
Fruits are essentially known as food for the skin.Eating them contributes to a healthy, glowing and flawless complexion. But did you know that aside from eating them, you can also use them as an organic ingredient for your face masks
When applied directly to the skin, they have therapeutic properties that relax your skin. Applying them before your skin brightening toner or moisturizer will relax and prep your face so that it can better absorb the nutrients of your skincare products.
Here are some fruits you can use as ingredients for your homemade facial masks and how to apply them.
1. Strawberry
Strawberry is a super food for many reasons. It is a rich source of vitamin C, an antioxidant that helps boost the immune system, repair damaged tissues and fight damages caused by free radicals.
When it comes to the skin, it's rejuvenating and has the potential to treat many skin conditions. It has a strong anti-inflammatory.
Here's how you can make a strawberry face mask that can help brighten, clean and exfoliate your face.
What you'll need:
-3 Fresh strawberries
-1 Tbsp honey
Directions:
-Put the strawberries in a small bowl and mash them with a fork.
-Once the strawberries are thoroughly mashed, add in the honey and mix.
-With your clean hands or a brush, apply the mixture all over your face, avoiding the eye area.
-Leave it on for 10 minutes and rinse with warm water.
-Pat dry and proceed with your usual skincare routine.
Be cautious when using strawberries as like other fruits it can cause allergies that can lead to swelling and itching. Make sure that you're not allergic to strawberries before proceeding with this strawberry face mask.
2. Papaya
More than a healthy and delicious fruit, papaya is loaded with benefits. It has vitamins A, B and C as well as enzymes like papain and chymopapain which have antibacterial and antifungal properties.
Its skin benefits make it an ideal ingredient for most skincare products. Manufacturers love using it as it can reduce wrinkles, control acne, and treat melasma.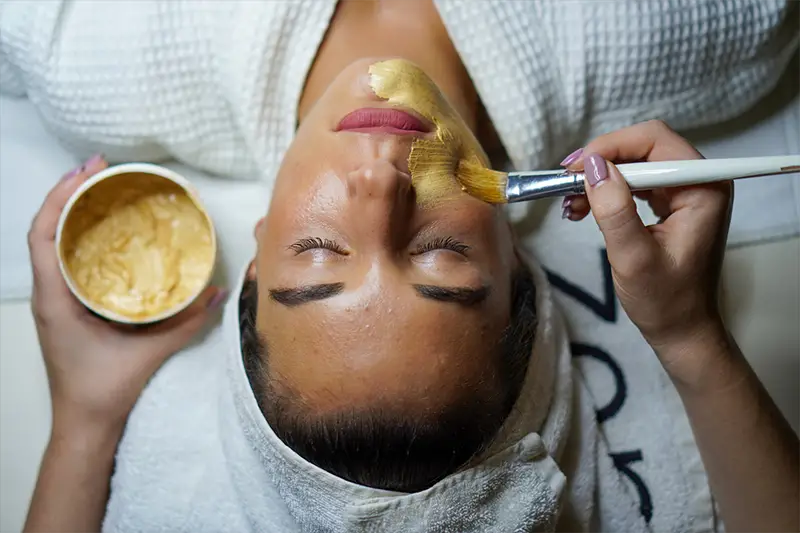 If you have acne-prone skin, dry skin, oily skin, or you want to brighten your skin, then this DIY papaya face mask is for you.
What you'll need:
-3 Tbsp mashed papaya
-1 tsp whole milk (Don't add if you're allergic to dairy)
-1 tsp honey
Directions:
-Combine all the ingredients into a bowl.
-Mix well until it has the consistency of a paste
-Apply it on your face and neck, avoiding the eye area.
-After 15 minutes, rinse with warm water.
You can add ½ tsp of lemon juice if you have acne-prone skin.
3. Grapes
Grapes are famous for their antioxidant properties which are helpful for fighting off the negative effects of free radicals, reversing the damage to the cells. This antioxidant powerhouse is also rich in vitamin C, B, and potassium. They also have fatty acids that aid in collagen formation.
If you're skincare products that have AHA or alpha hydroxy acids and love the rejuvenating effect it brings to your skin, then you will definitely enjoy this homemade grape face mask.
What you'll need:
-5 pieces purple grapes
-1 tbsp yogurt
-lemon

Directions:
-Mash the grapes and add in the yogurt and three drops of lemon juice.
-Mix until it turns into a paste.
-Apply on your face and neck.
-Wait for 15 minutes and rinse with warm water.
4. Tomato
Tomato has now become more than just a staple for salads as it is now one of the most famous ingredients used in a wide variety of skincare products.
The lycopene in tomatoes is what makes them different from other fruits. Lycopene is also an antioxidant that not only helps fight free radicals but also helps treat skin issues related to sun damage and aging.
Tomatoes can also act as an astringent that can prevent oil build-up by removing excess sebum on the skin. This means that you can better prevent blackheads and whiteheads with a tomato-based toner or mask.
Another benefit of tomatoes is that they can reduce the visibility of pores and tighten the skin. It's rich in vitamin C as well, so it can also be useful for people who want to have brighter skin.
If you need a quick skin-brightening face mask then you should give this tomato-honey pack a try.
What you'll need:
-1 ripe tomato
-1 tbsp honey
Directions:
-Puree the tomato.
-Mix in the honey until the two are blended well.
-Apply the mixture to your face and relax for 10-15 minutes.
-Rinse off with cold water.
A few things to keep in mind before using these fruity face masks:
Make sure you don't have any allergic reactions to them. Do a patch test on your neck, the inside of your elbows, or wrists. Dab a small amount and observe the spot for 12 hours. If your skin doesn't itch or redden, then you're all good.
Make sure that you're applying the mask on cleansed face. You can also exfoliate before applying the mask so that your skin can better absorb the nutrients for better results.
Fruits are jam packed with nutrients that are excellent for your skin. The best thing about them is that they're always available at home. No matter what fruit is available, there's always a unique characteristic in them that's beneficial to your skin in many ways. They're also flexible as a face mask or a face scrub. Just substitute honey for sugar and use as you would any store-bought product.