Like my blog? Like these updates? Please subscribe to my email list!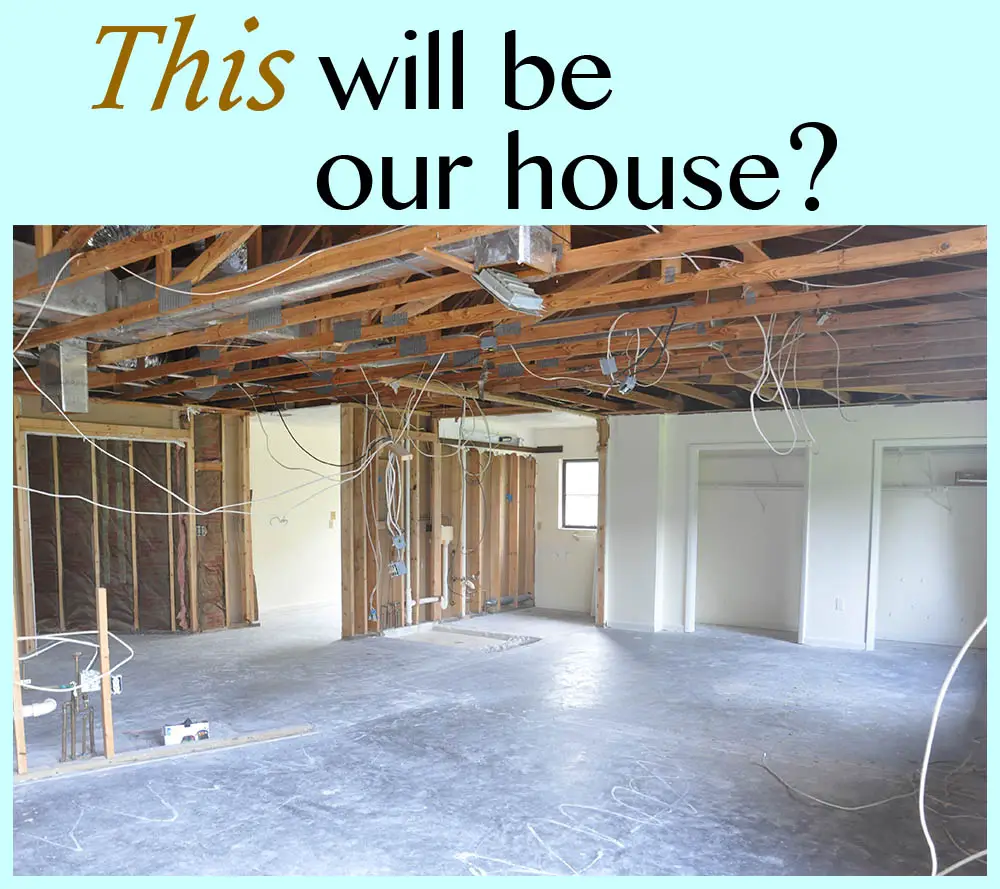 It's hard to believe that this gutted, messy, and empty looking place will be our house one day…
This week, things are getting done, or at least they are supposed to be getting done.  On the agenda…framing and excavation!  They will begin framing out the walls on the first floor and the excavation guys will be demoing the old concrete lanai floor and our driveway too (which we will replace later). The roof tresses have been ordered and are 5 weeks out. It doesn't seem like much but, it's progress.
Check out the House house plans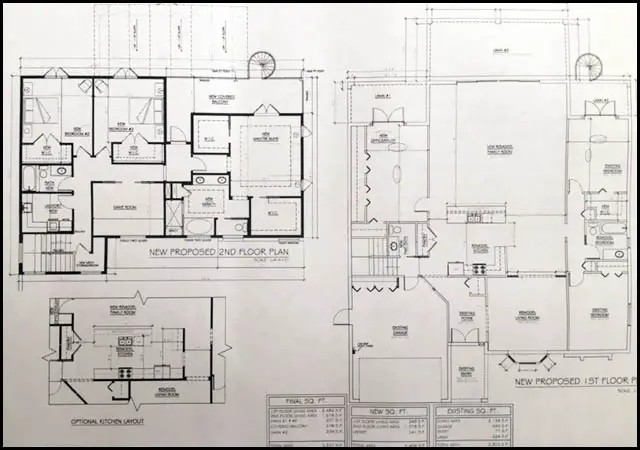 I realized I haven't shown you the new layout of the House house.  Check this out in a PDF for a much clearer look (sorry this image is almost impossible to see). After going back and forth with our architect several times, we think these plans offer us exactly what we want.  We took down walls and ripped out all the old outdated stuff we could get our hands on. The two downstairs bedrooms will stay the same but pretty much everything else is getting remodeled and/or updated (read about our kitchen plans here). The old master bedroom will become an office/exercise room and the master bath will become a powder room.  A second floor will be added to the back half of the house including 2 bedrooms, laundry room, playroom, master bedroom and bathroom, oh and we are putting in a new pool too (not shown on these plans, but will probably be a future post).
What do you think?  Leave me a comment.
I am still looking for DIY'ers.  If you have a project you'd like to show off, it doesn't matter how small (or big), please contact me.
Stay tuned for more updates and other fun stuff. Thanks for reading.