Wednesday Weekly Remodel Update – 11/25/15, Post, Beams and Windows
Past Updates…
If you missed any of my last house remodel updates, you can find them all here.  Just a short update this week.
Bye Bye Post and Beam…
There is (or was) this post on our future lanai that had been really bothering us.  I hadn't mentioned it before but will explain what I am talking about now.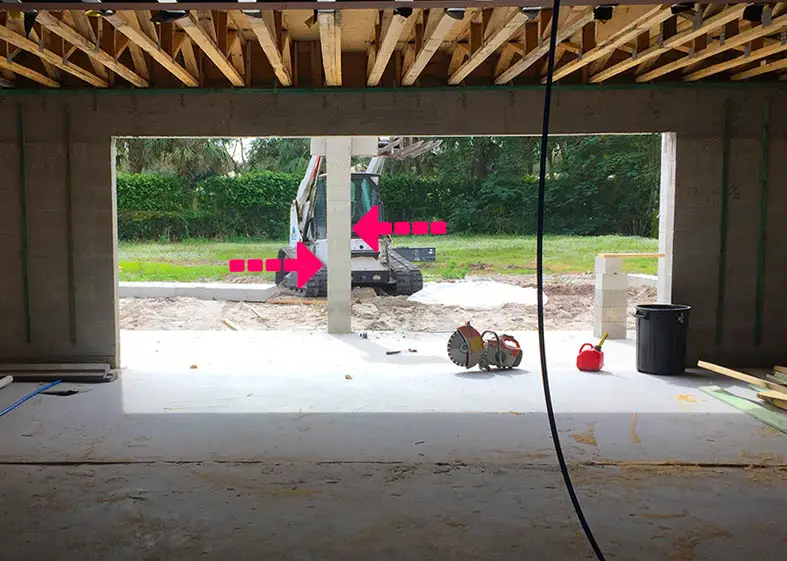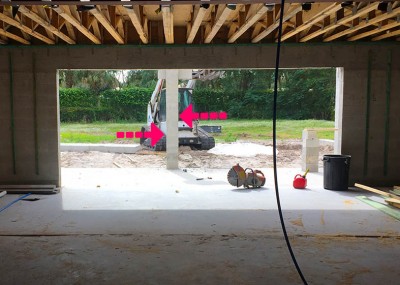 See the post with the arrows pointing to it in this photo? Well, it is located right in the center of our view to our yard.  It seemed like the worst place for a post.  And we thought, why is that there?  Does it need to be there?  Is there a way to remove it?  Well, the answers were, Yes, and Yes.  It did need to be there but yes there was a way to remove it.  Of course it was gonna cost us.  Cha-ching!  But, we want it done right and done now before the house remodel gets finished and there is this eyesore that we can't stand looking at everyday.
The solution was to get rid of the post and the beam above it and replace it with a steal beam to hold up the roof.  That part of the lanai will be covered so its need the support.  So last week it was finally removed and the steal beam will be going up soon.  Here is how it looks now!  Much better don't you think?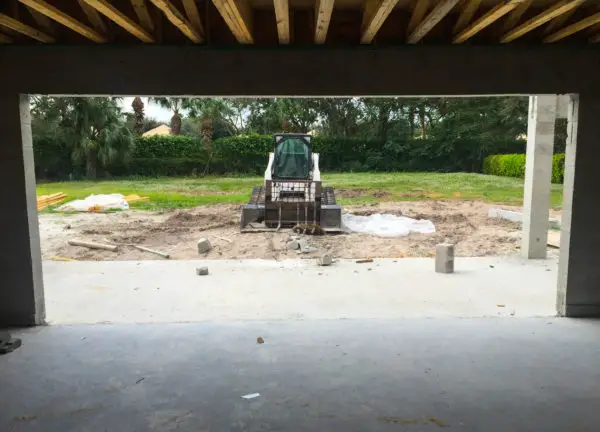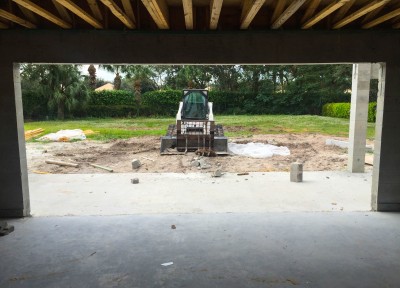 Now we'll have an unobstructed view to our pool and backyard. This was a loud and dusty job!  This is concrete block after all.  Sorry future neighbors!!
Windows…
While the guys were there cutting down the post and beam they were also cutting out holes for additional windows.  We are adding 2 to the downstairs guest room and one to the front of the house.  The front one will replace the outdated rock wall.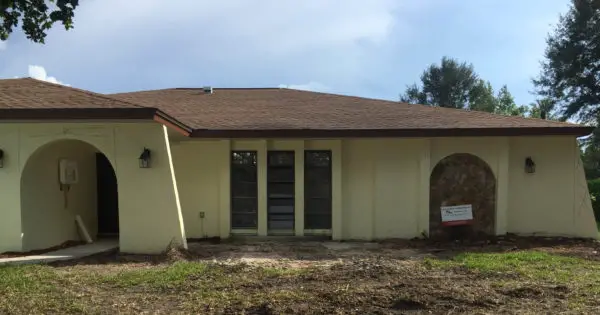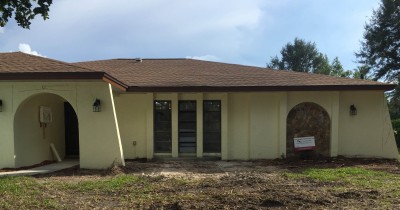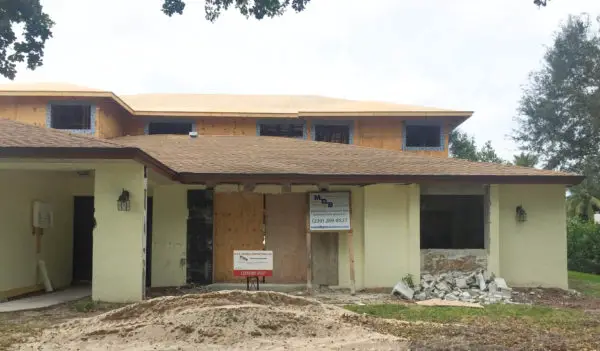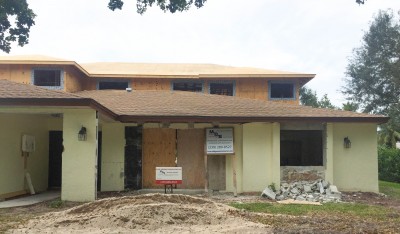 Looking good.  Can't wait until this is all cleaned up, windows in, landscaped and house painted.  It looks so messy now.
Happy Thanksgiving…
Tomorrow is Thanksgiving!  We will be spending it at home.  My mom and her man are coming over (AND as a bonus are doing most of the cooking!!!).  It'll be low key but that is fine by us.
I am thankful for so many things.  My family, friends, our health, the ability to live in a beautiful place AND I am very thankful for the opportunity to remodel the House house.  I feel very blessed and am happy that you are here to follow along with me.
May your Thanksgiving be filled with love, many blessings, and PIE!  Can't forget pie!