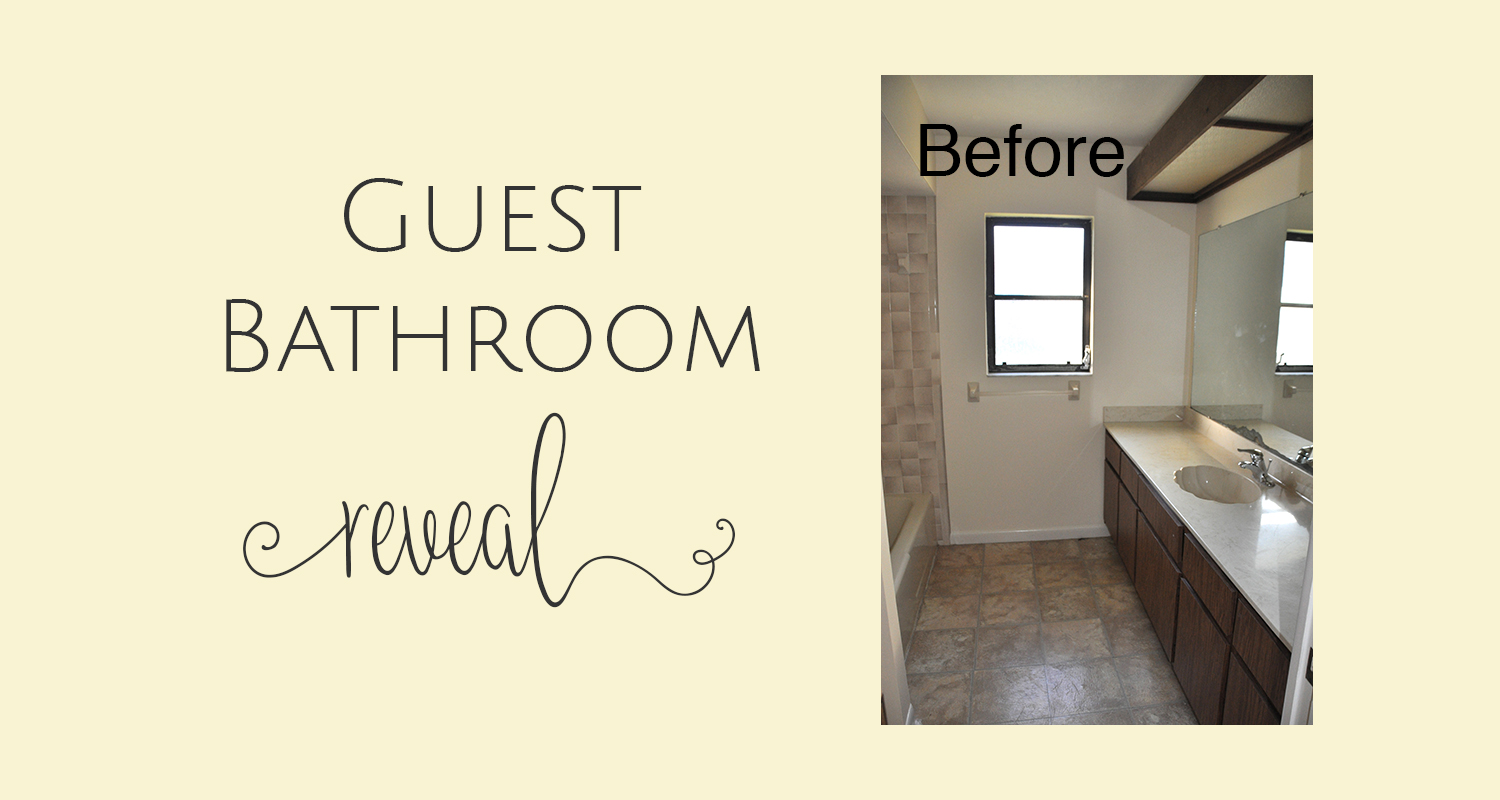 The Before…
A while back I showed you our guest bedroom, and today I am going to show you the guest bathroom.  When we purchased this house, the bathroom (well, the whole house really) was very outdated, had laminate floors, bad lighting, fake wood cabinets, and old school fluorescent enclosed lights, ya know, the whole nine yards.  However, it was a decent size.  Perfect for a guest bath.  This bathroom has a bedroom on either side of it.  One we use as our guest bedroom and the other the guest 'lounge', aka the man cave, tv and movie watching room, etc.  It is a room with many purposes, but when guests are here they use it as a living area.
I really don't have a lot of 'before' pictures of this bathroom,  just these 2 below and one looks so yellowish even though the walls were white. I think that picture was from the real estate listing. Anyway, here they are…
Getting Started…
We started by gutting the whole space except for the toilet. And then it was left that way for what felt like forever, as we waited and waited and waited for everything else to get done.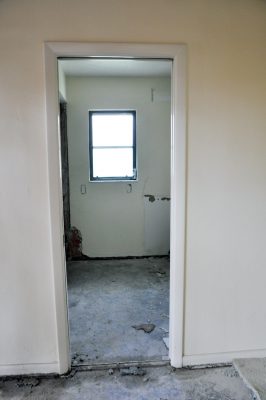 The layout stayed the same but we turned the tub into a stand up shower with some beautiful river rock tiles, and replaced the floors, vanity, toilet and window.  Here are some in progress pictures.
The Reveal…
And here is how it looks today. (Not sure I'm diggin' this mirror, but it works for now.)
And, one last before/after…
So, there you have it.  A nice updated bathroom.  Hope you enjoy it as much as we do.