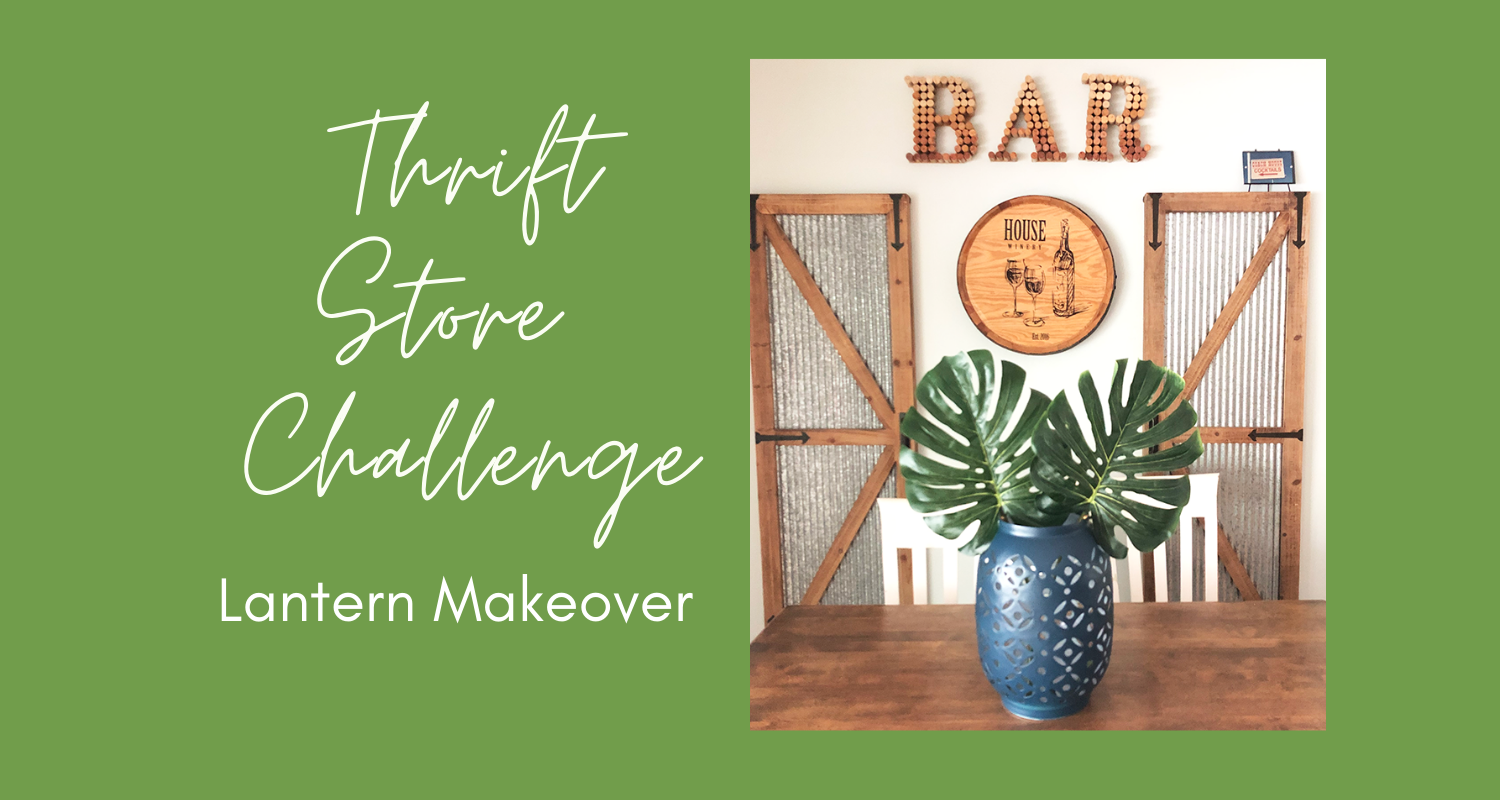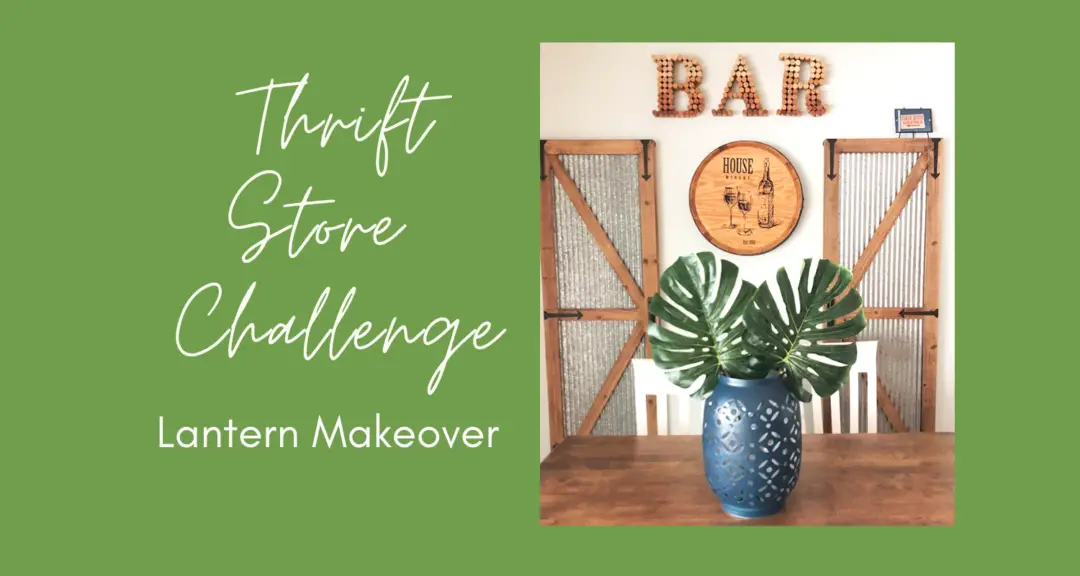 Thrift Store Lantern Makeover
It is time for another Thrift Store Challenge! Each month a group of bloggers participate in this challenge hosted by Tara from Stilettos and Shiplap and Emily from LeCultivateur. Links to all the participants blogs and their amazing finds are listed at the bottom of this post.  Please check them out. These ladies amaze me every month with the treasures they find.
You can see all of my past Thrift Store Challenge Makeovers Here.
My find this month is not the most exciting one, but I still love it. I actually bought this lantern/candle holder/vase or whatever it is a long time ago at Goodwill. My intention was to paint it since I wasn't a big fan of the color. But, I never got around to it. Well, now was the time! This is one of the many reasons I love doing these challenges. It makes me get off my butt and actually complete some of my long list of projects. Plus, it is fun and I love to see what all the other ladies find.
Anyway….here is the before. Cute as is, but like I said, I planned to paint it.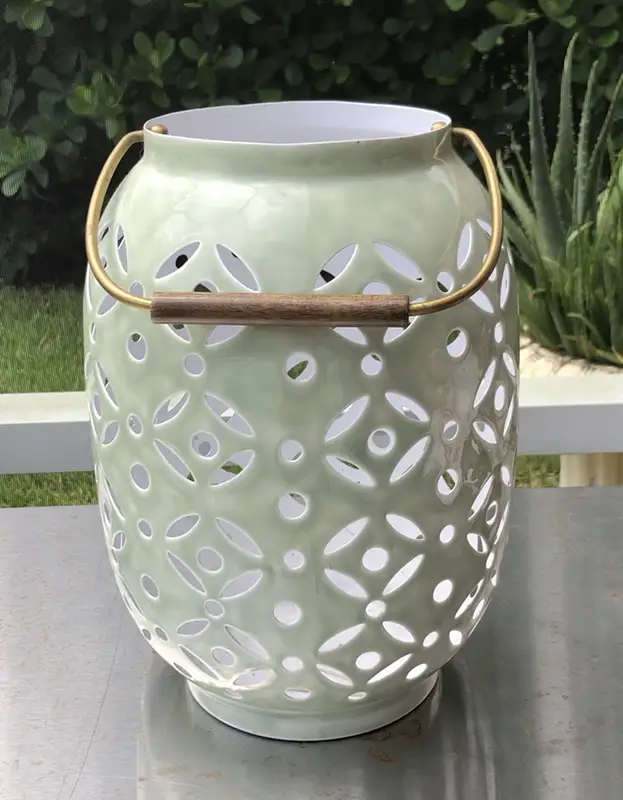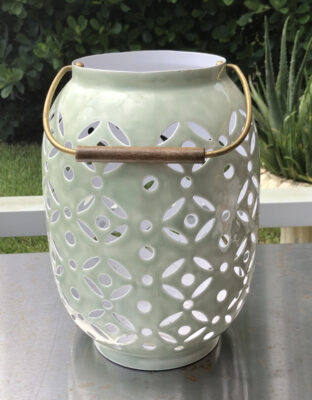 So, here we go….
This was one of the easiest makeover's ever. I'm not sure what I was waiting for. This whole project took me around 15 minutes.
I had left over spray paint in the color Ink Blue that I used on this retro end table, so I got to work and used that! This is such a pretty color. As you may know I am into navy and all things blue. Plus this was voted as one of the Colors of the Year.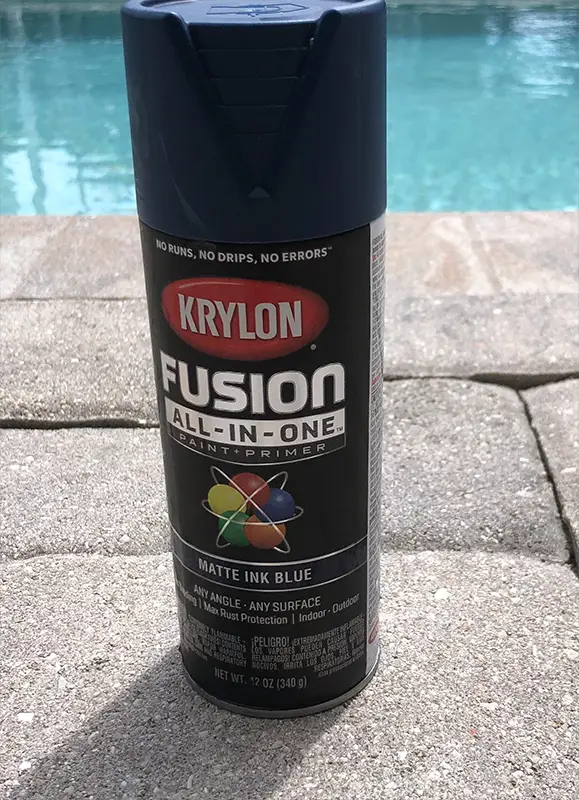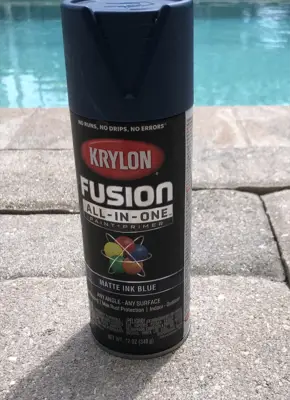 Before I painted, I cleaned up the piece as best as I could. Next, I put a trash bag inside because I wanted to keep the inside white. Then, I spray painted it. This Krylon Fusion All-in-One is the best. It only takes one quick coat and it dries SUPER fast.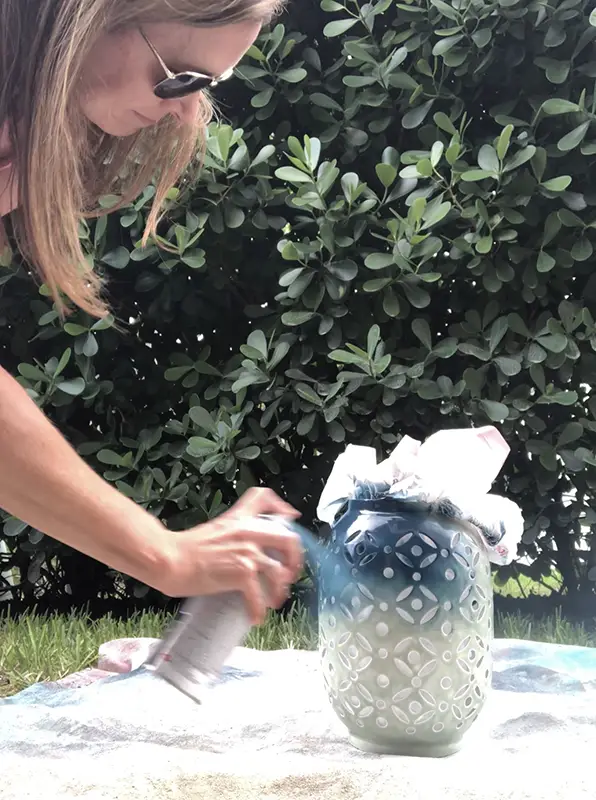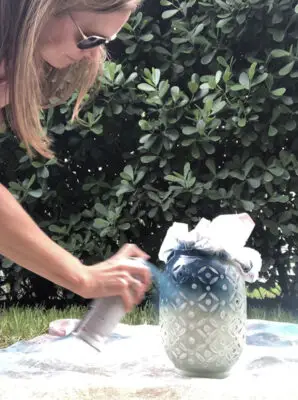 And that is it people. Not the most exciting project but I am still lovin' it. I put some faux monstera leaves in it for now, but will definitely use it as a candle holder too. What do you think?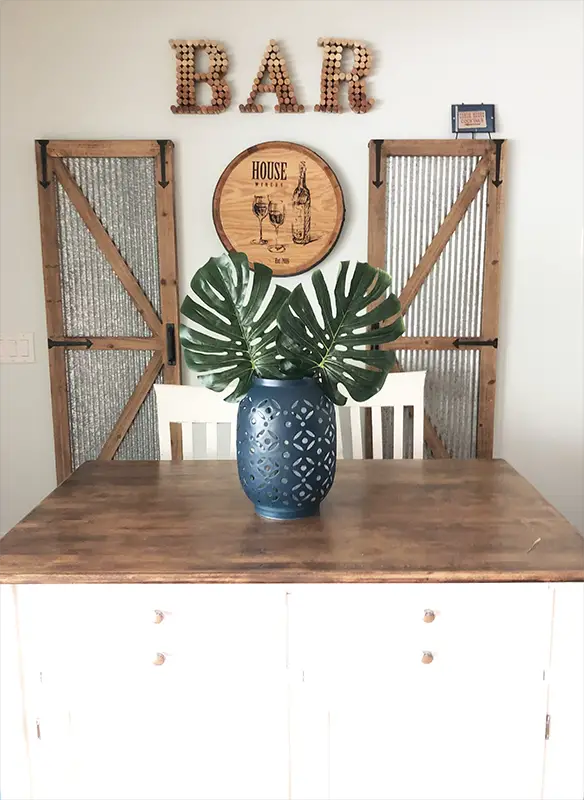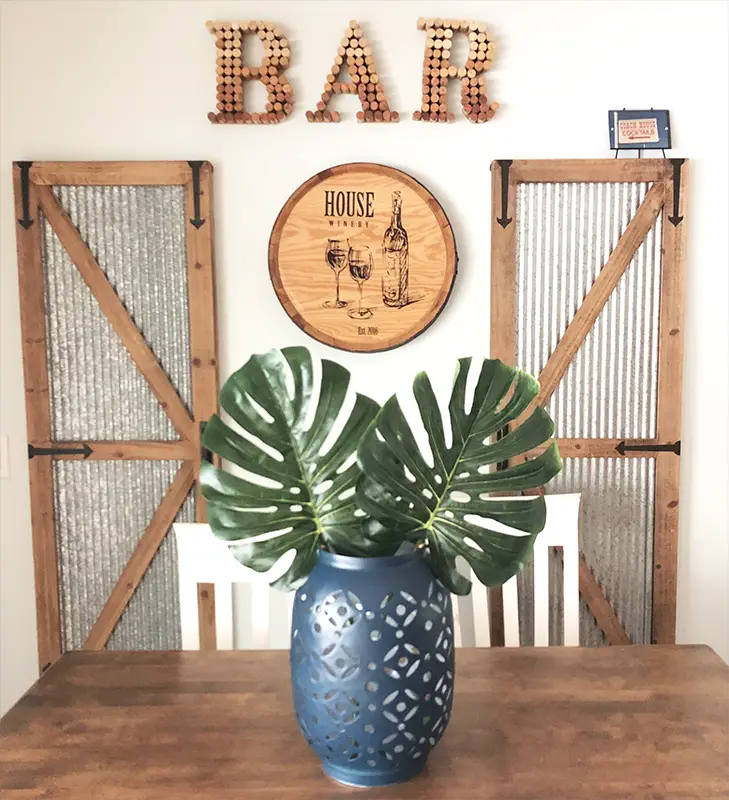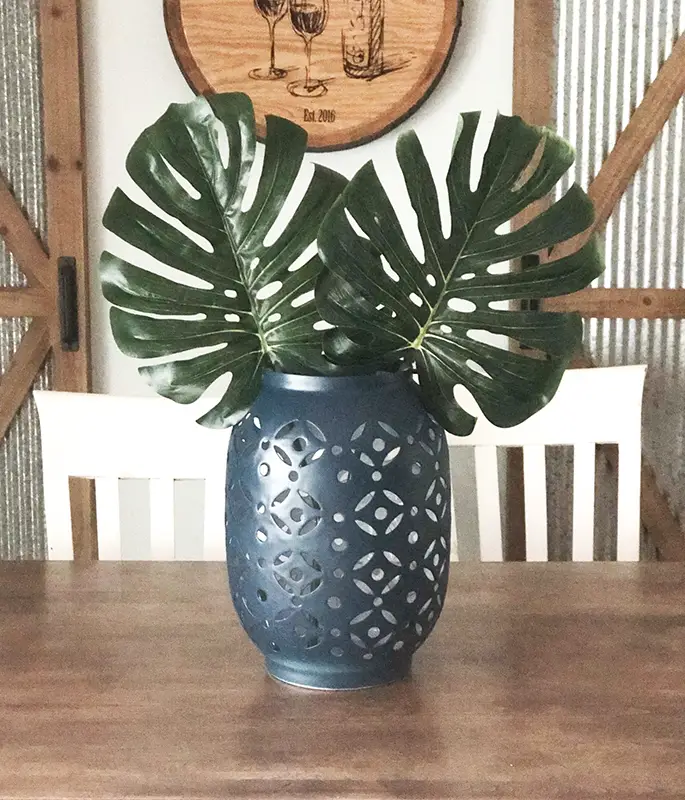 Before and After…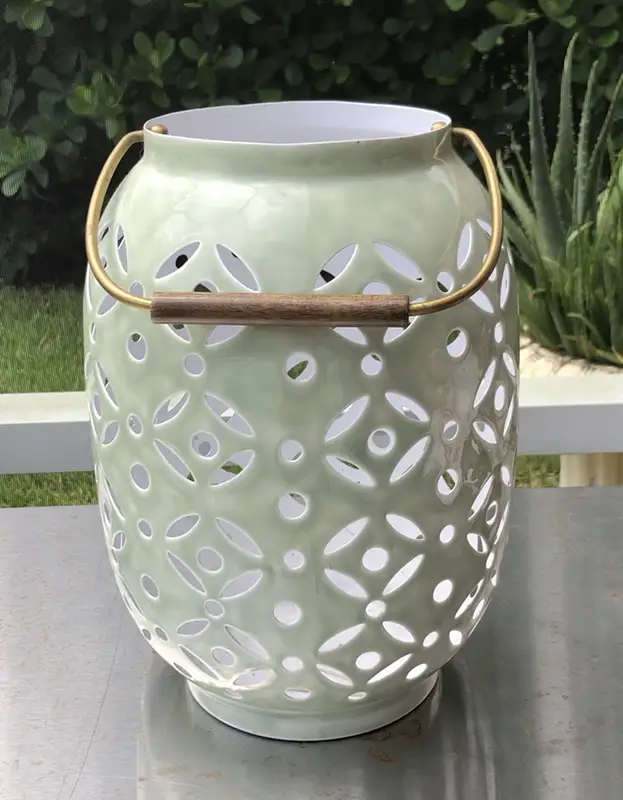 Check out what the other bloggers found this month…
Tara from Stilettos and Shiplap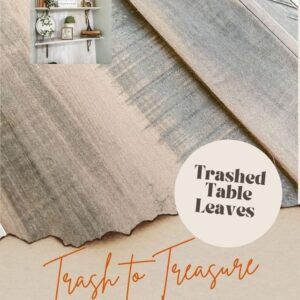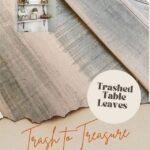 Emily from Le Cultivateur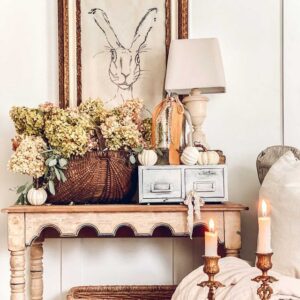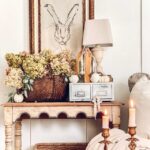 Mariah from Worcester Run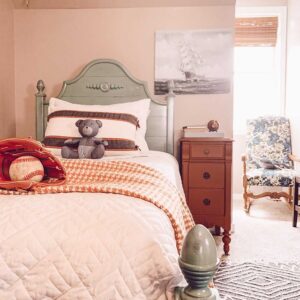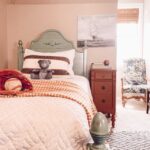 Robyn from Robyns Reverie