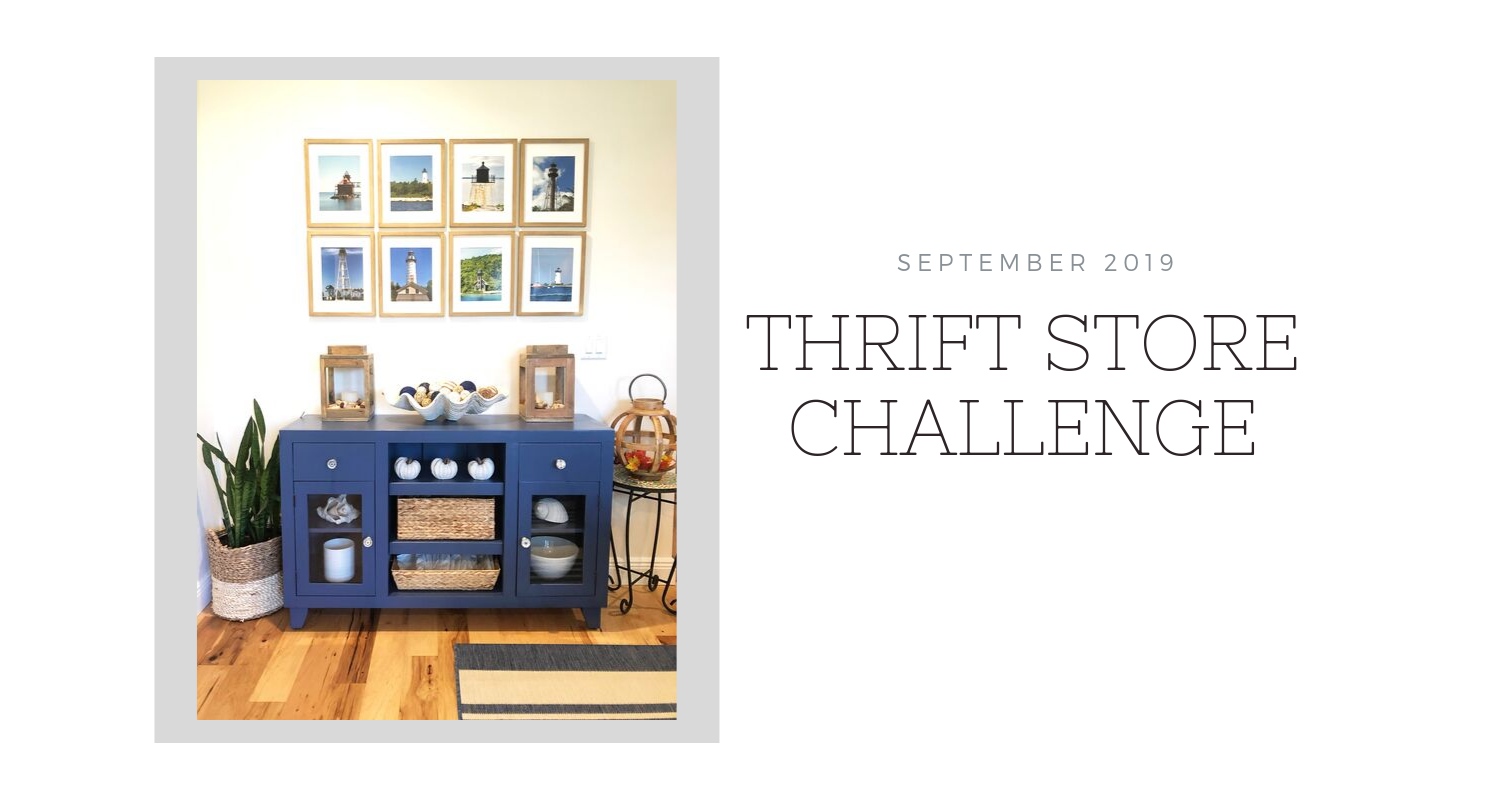 Thrift Store Challenge – September
It is Thrift Store Challenge time again.  I do a monthly challenge with some fun and very creative bloggers!  Links to all their blogs and their amazing thrift store finds are listed at the bottom of this post. Please check them out.
For this challenge, we did not have a theme or any budget (but try to keep it as budget friendly as possible). Just buy something from a thrift store and spruce it up, paint it, or use it in your home as is.
You can see all my past Thrift Store Challenges here.
Items I found for the Thrift Store Challenge….
This month I did not find any items that needed a big makeover like I did last month with this piece.   My local Goodwill is my go-to thrift store and I usually find some good stuff.  This month was no different and I actually found 3 items that were just fine the way they were.  Here are the items I picked up.
What I did with my pieces…
The Relax canvas print and shell were placed in the bottom shelf of my console table.  I am not sure if they will stay here forever, but it is working for me for now.  Who else is constantly moving items around their homes?  Anyone, anyone?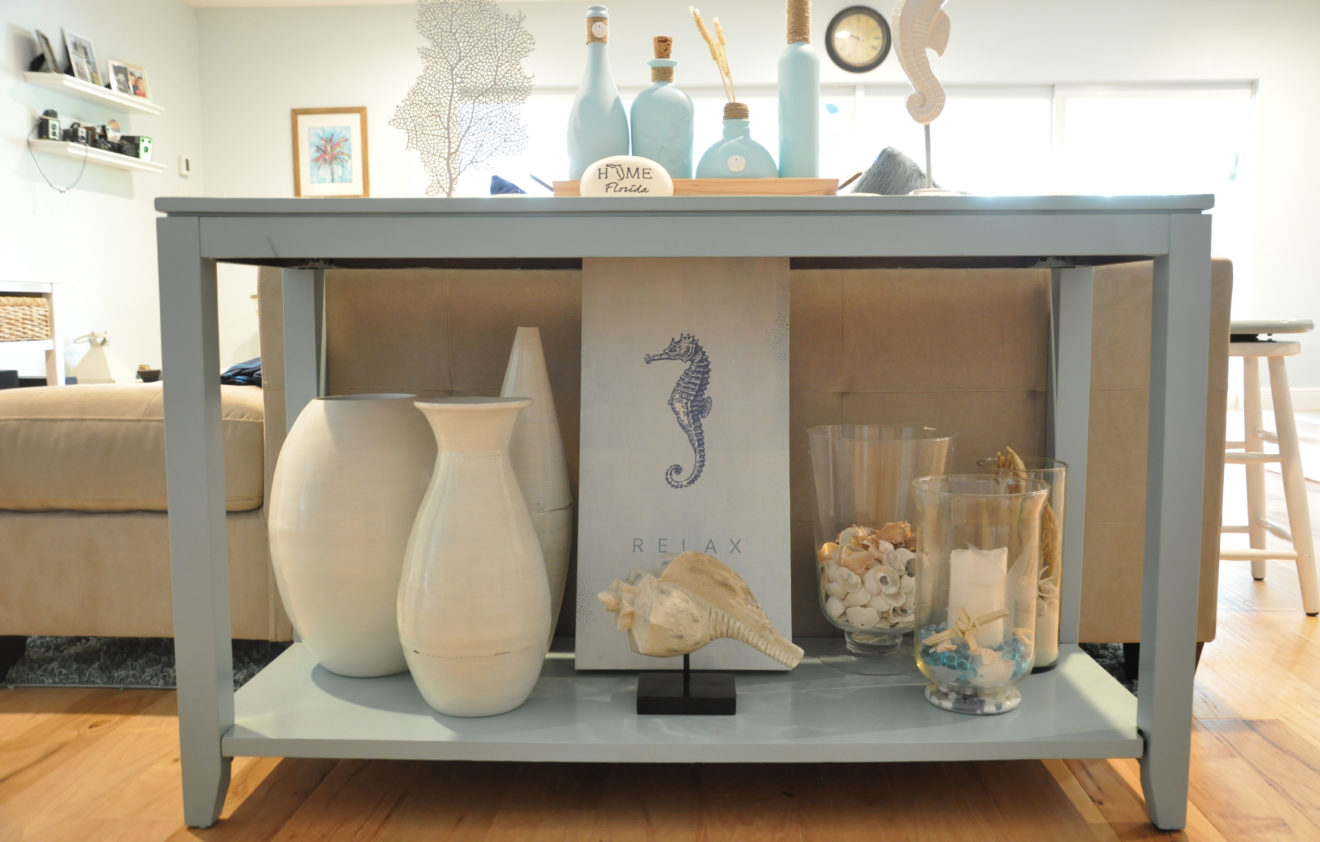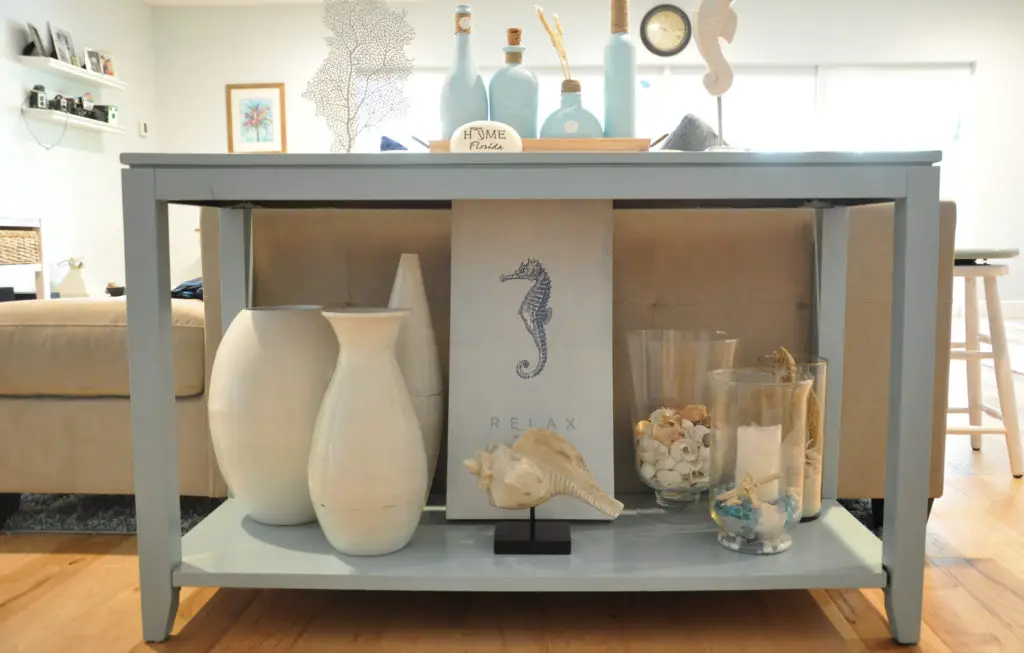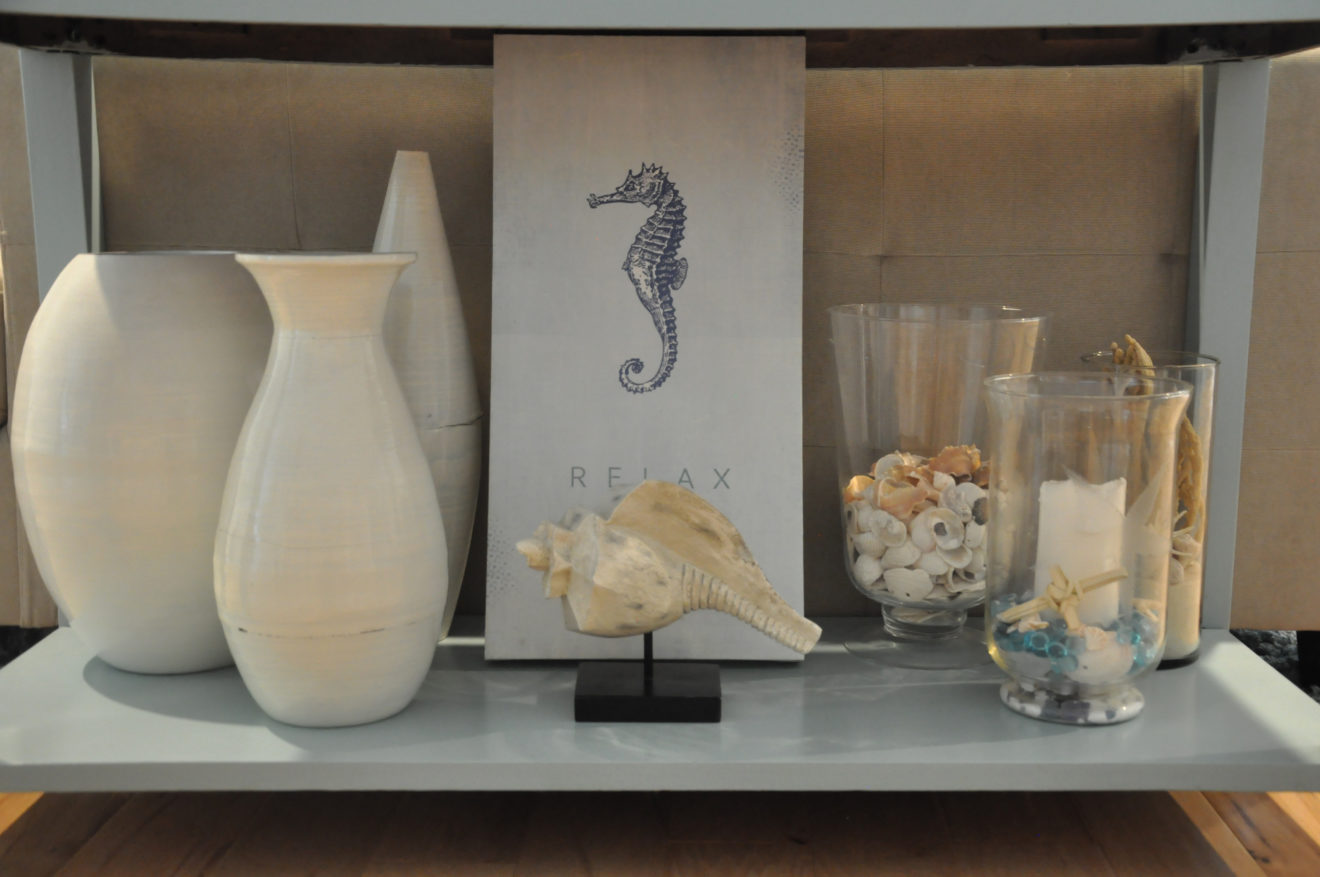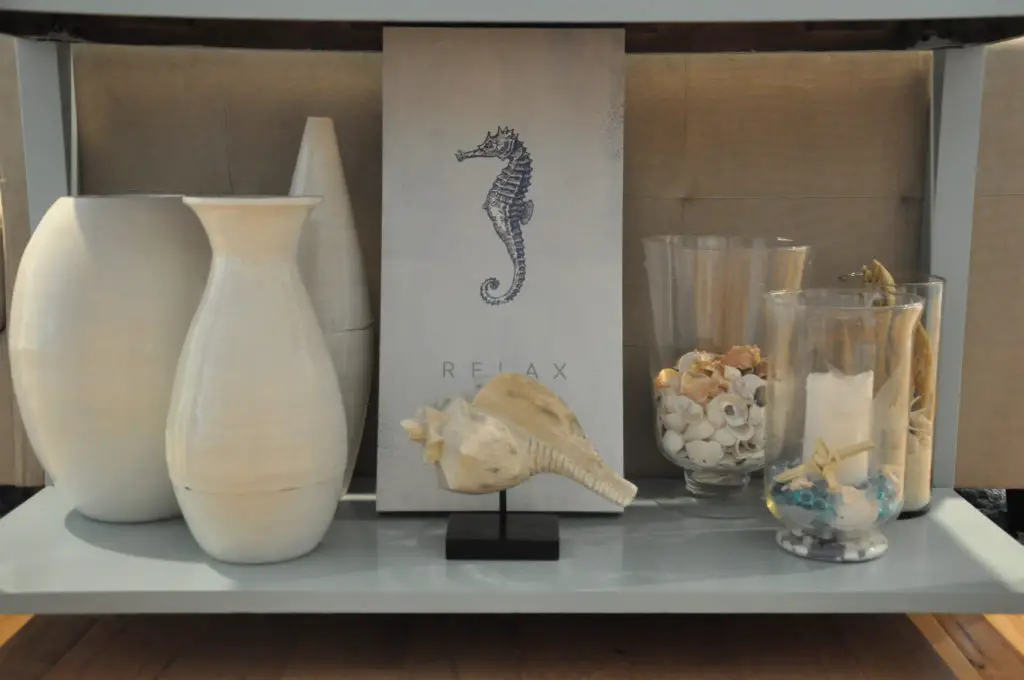 And here is what I did with the lights…
I found this giant clam shell online for only $40.  I have seen these same exact same large shells in several local shops for WAY more money.  I've been looking for the perfect thing to fill it with, so when I found these light up spheres I knew they would soon be living in my giant clam shell (along with this neutral colored vase filler,  and this navy blue one, both from Hobby Lobby).  Bonus, these lights were only $.99 and the batteries were still in them, and still worked.  Score!  (I realize most of these items were not from a thrift store but I still wanted to include them in this post.)
Here is how they all look together arranged in the giant shell and placed on top of last month's Thrift Store Makeover.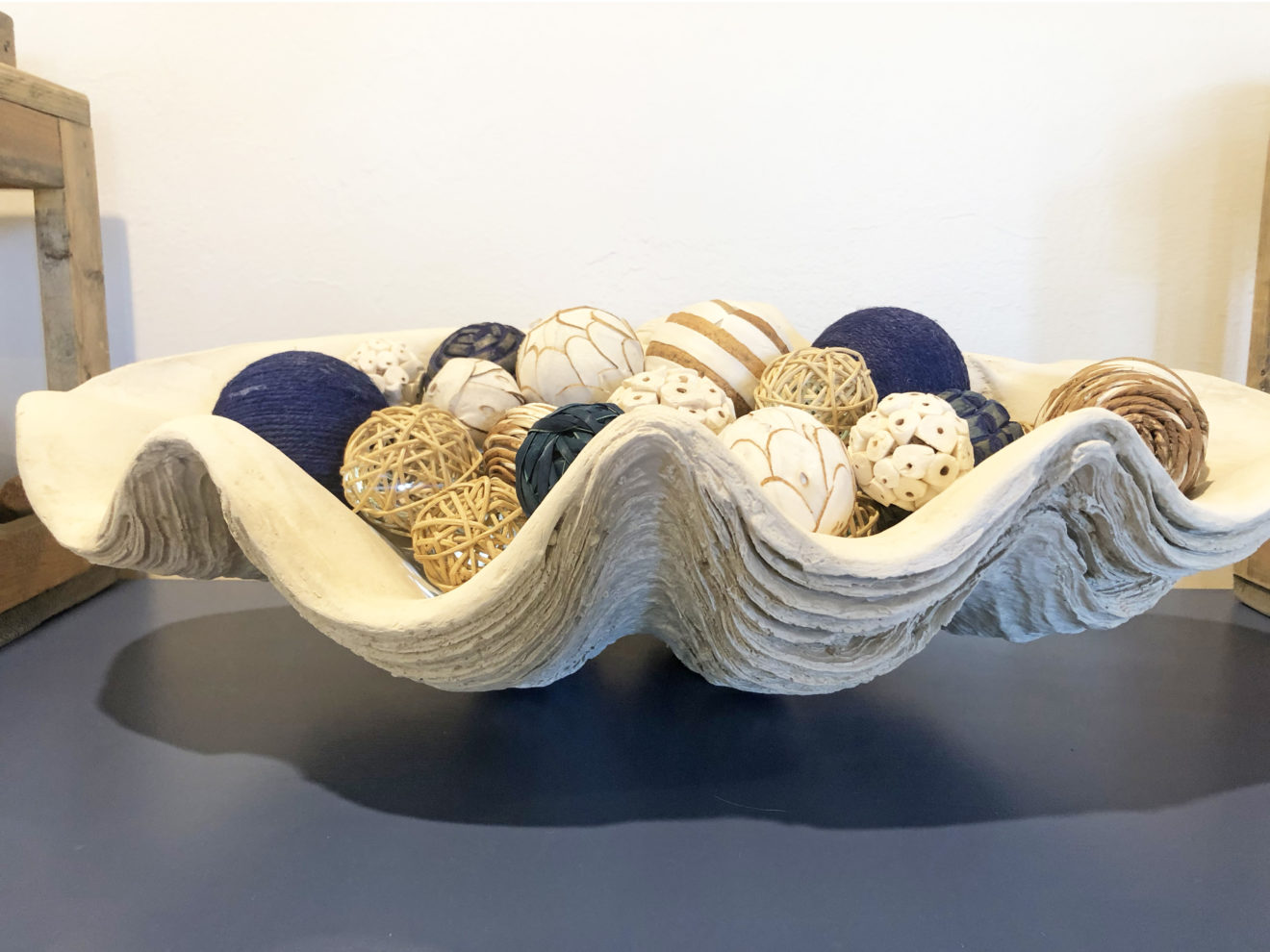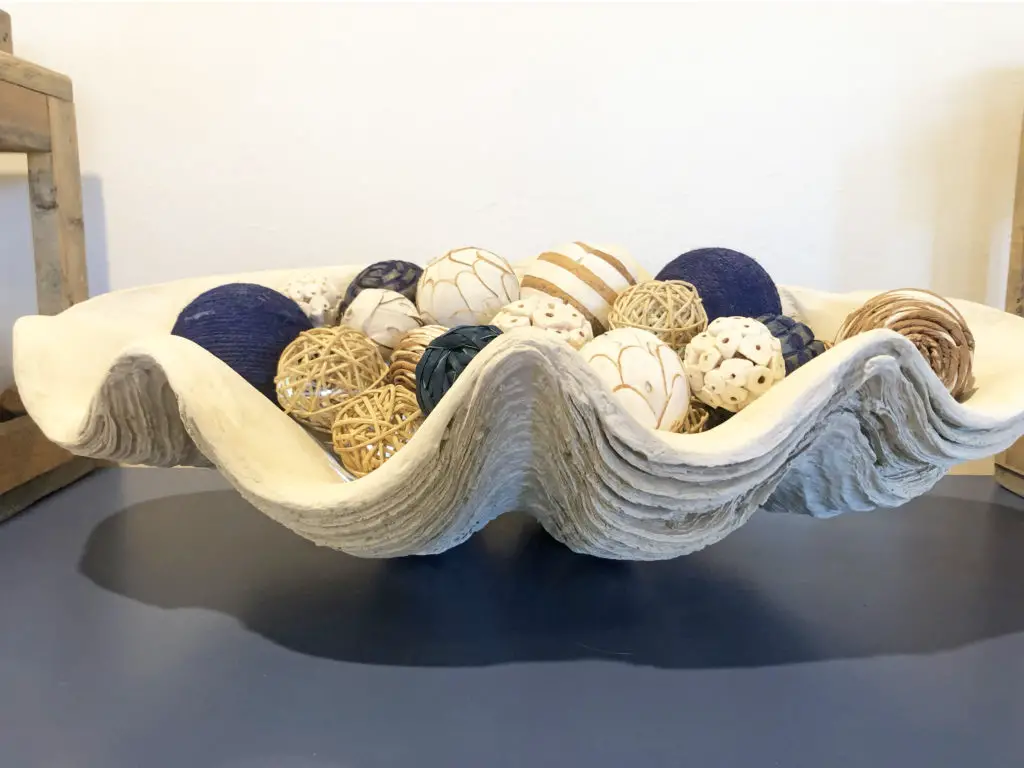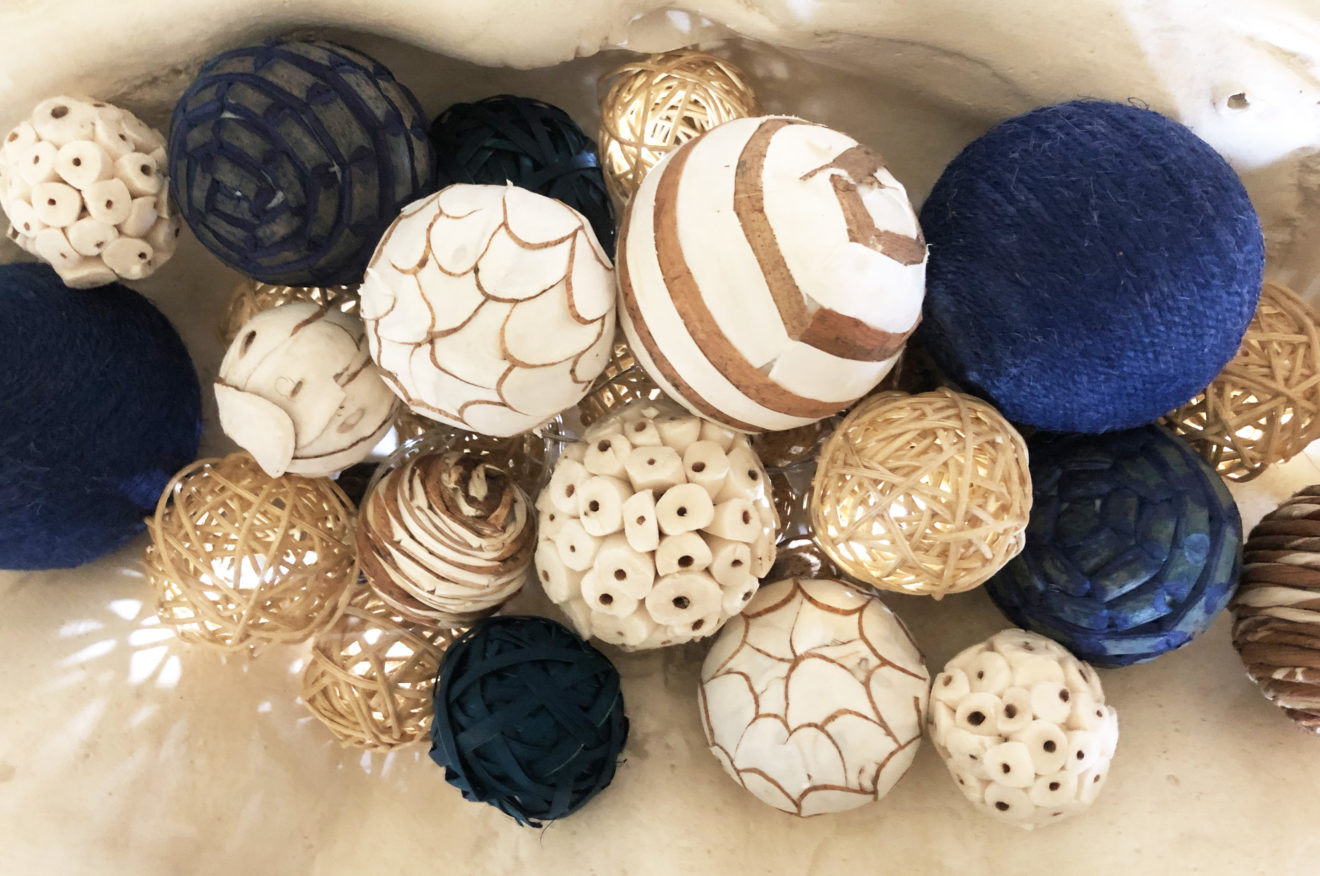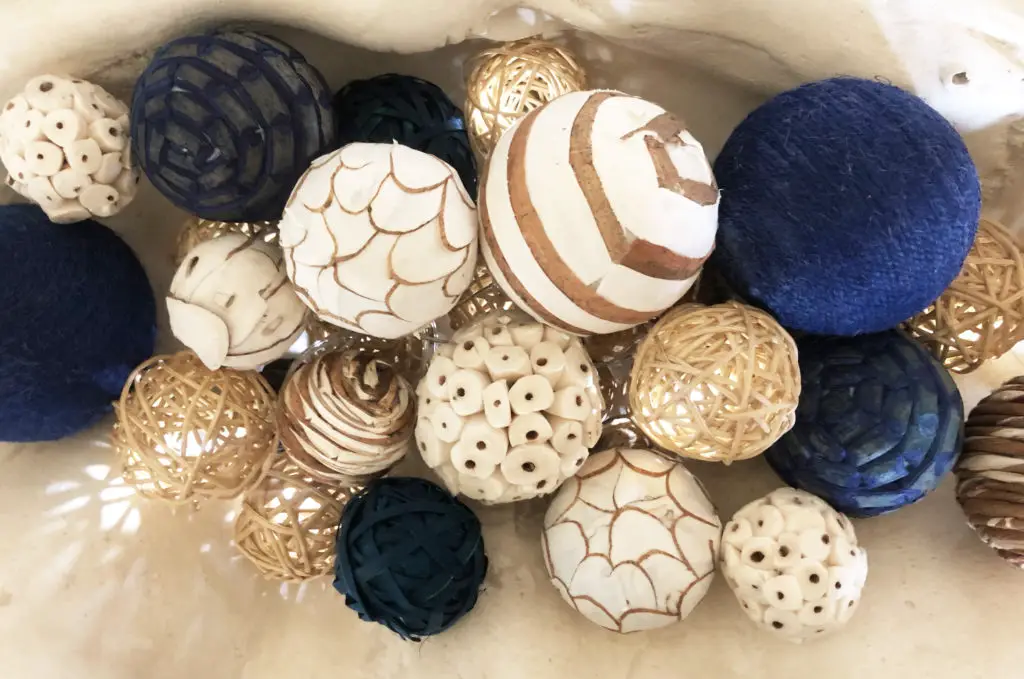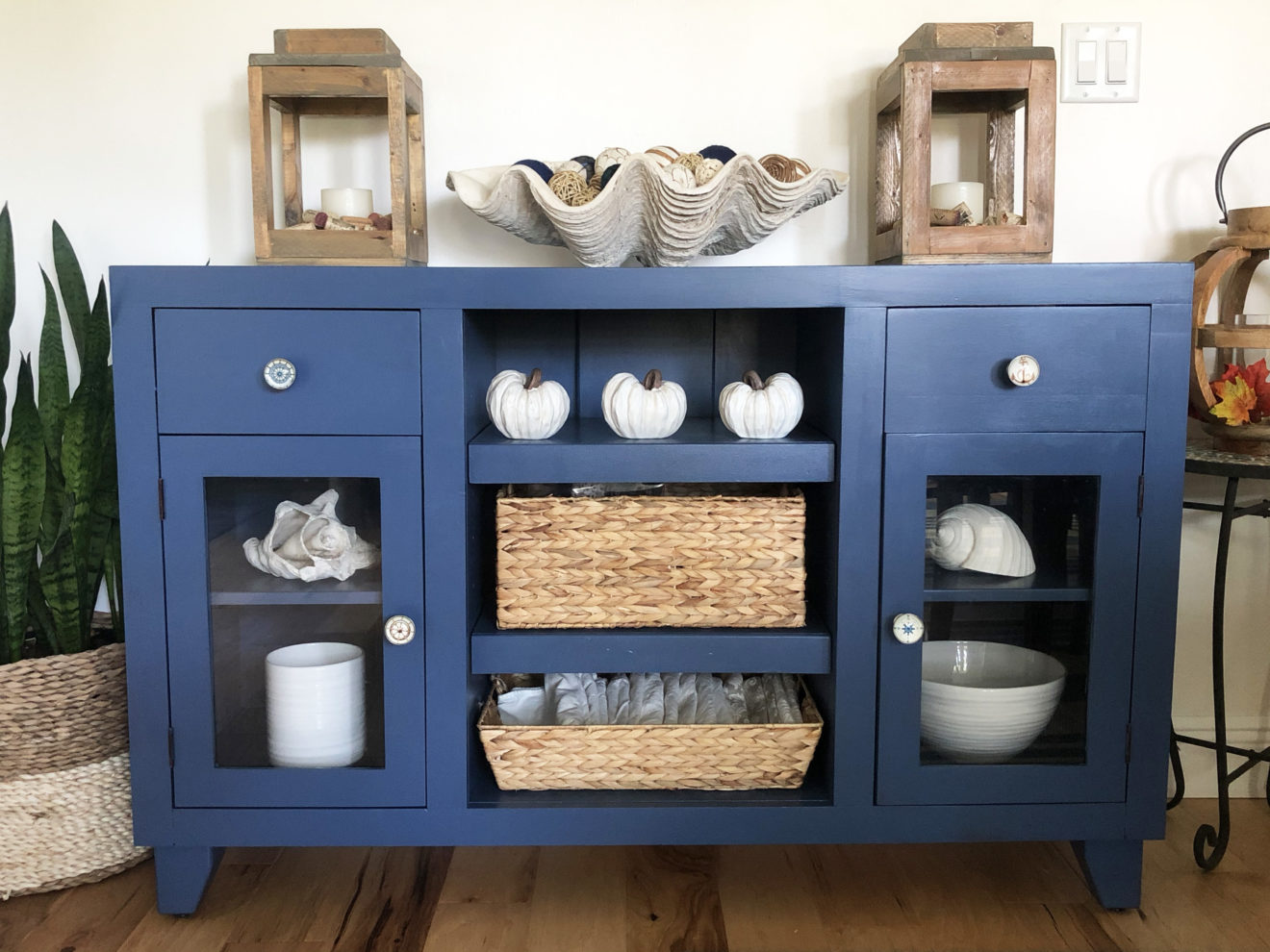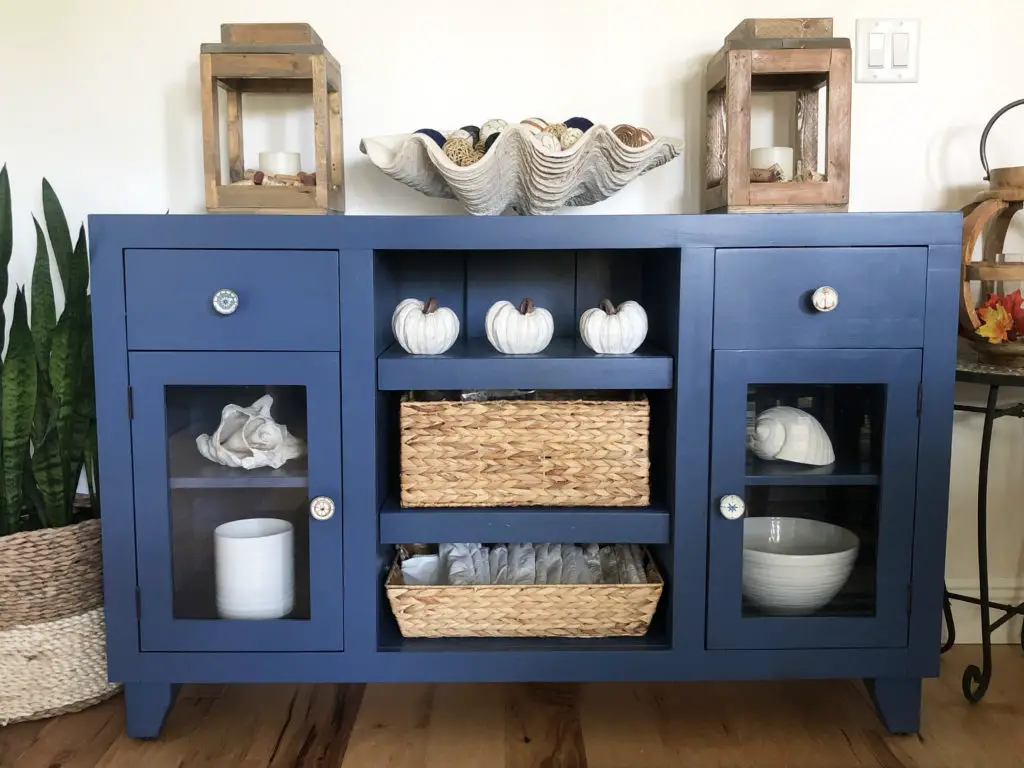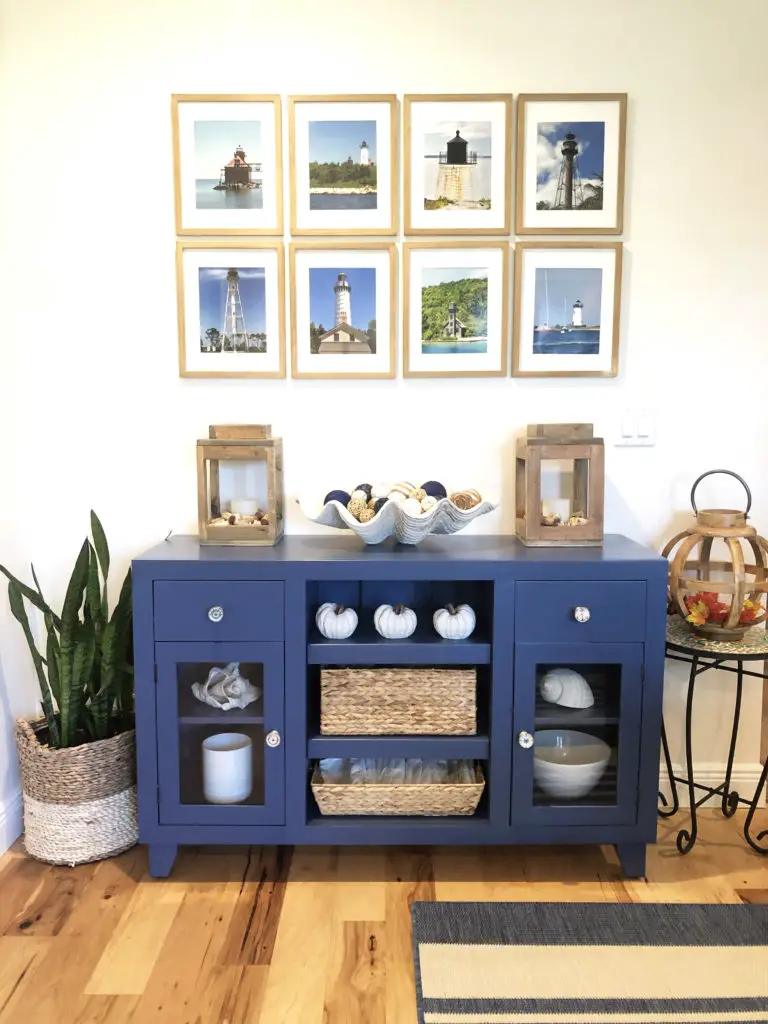 Here is how they look lite up.  Pretty cool, don't ya think?  I am diggin' it.
So, no big makeover this month, but still some good scores for me.  What have you found in your local, favorite thrift store lately?
---
Please check out the other Thrift Store Challenge Participants and see their AMAZING Finds below…
Terrie from Decorate and More with Tip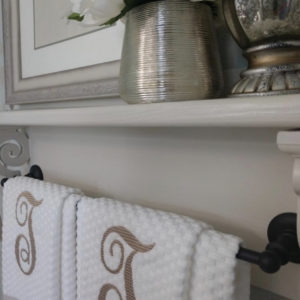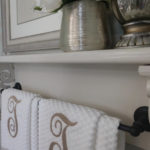 Tara from Stilettos and Shiplap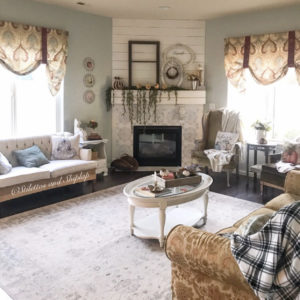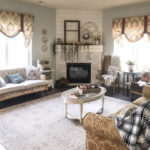 Dori from This Full Life 5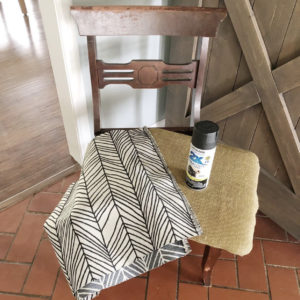 Teresa at Through a Vintage Door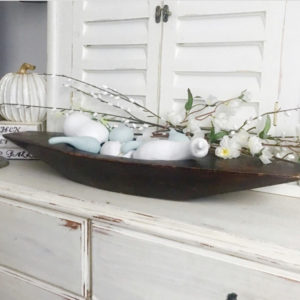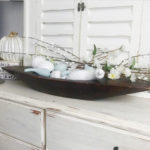 Danya from Just Another Farmhouse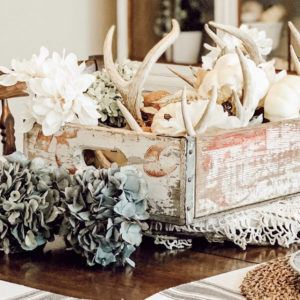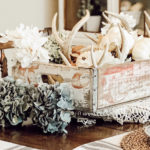 Shae at Sweet Southern Grace