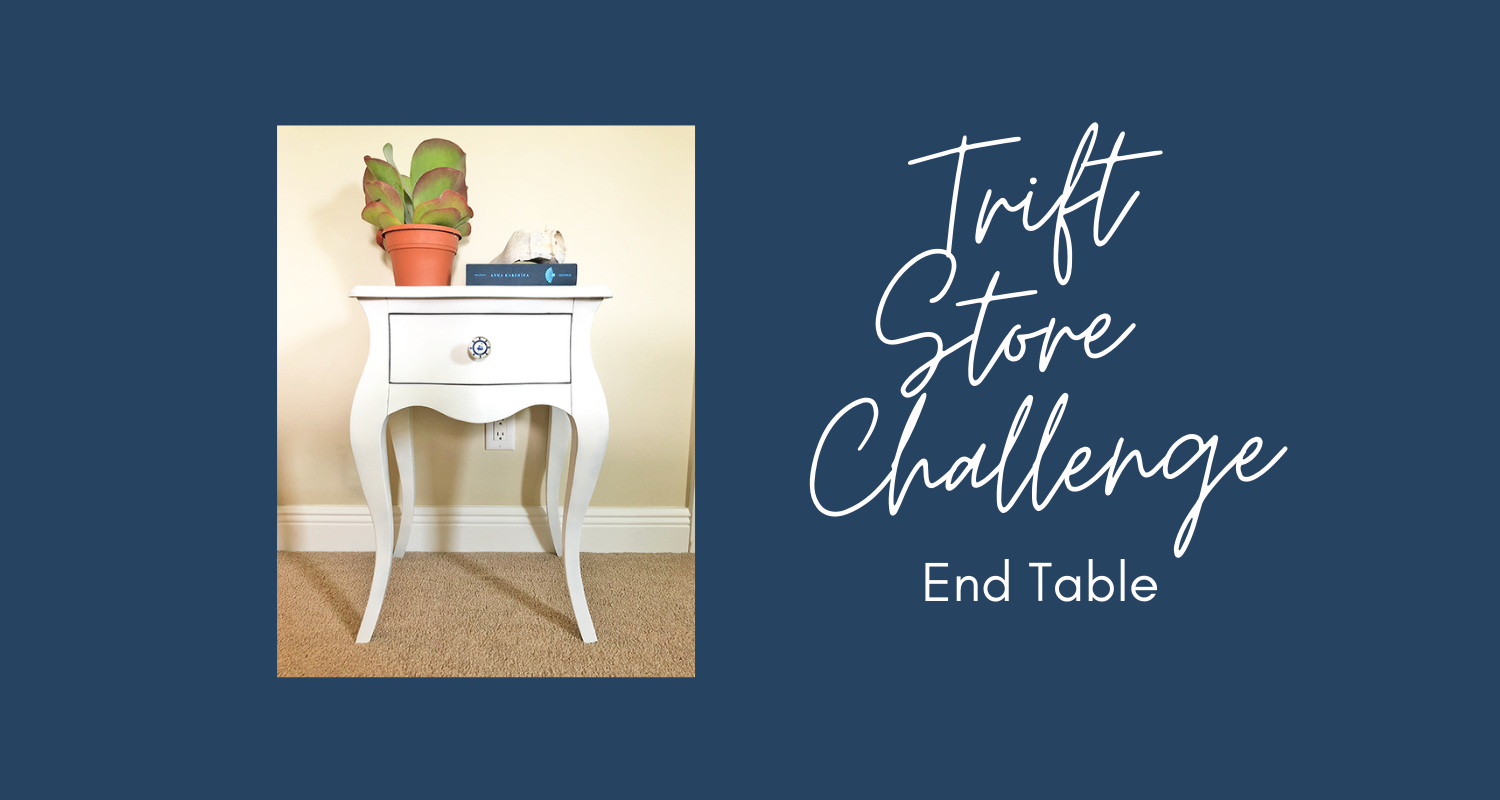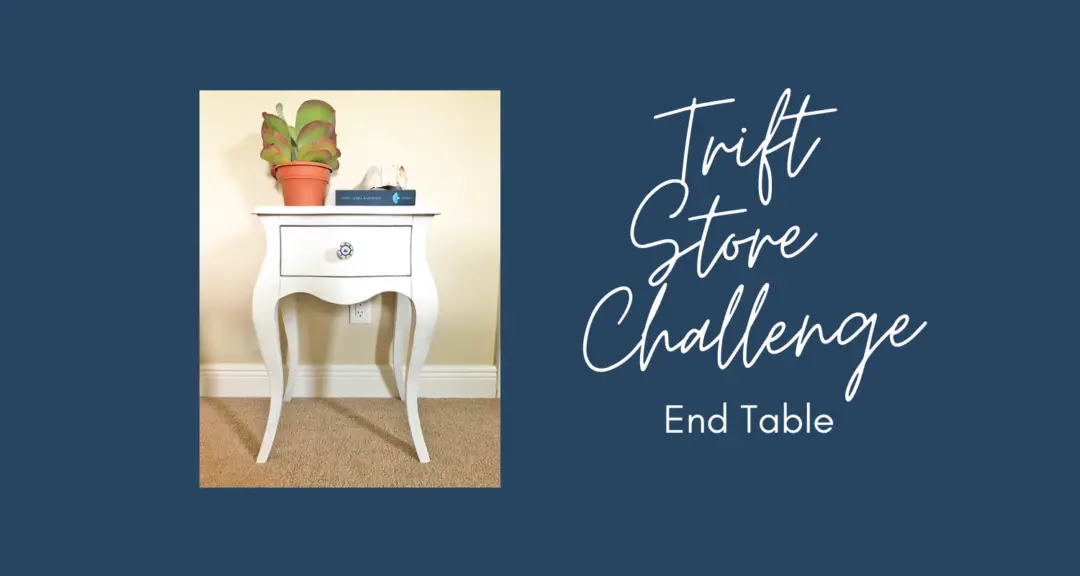 Thrift Store Challenge – Green End Table
It's Thrift Store Challenge time again hosted by Emily at Le Cultivateur and Tara at Stilettos and Shiplap.
I have joined a group of fun, thrift store lovin' ladies for this challenge! These ladies rocked it this month, so be sure to check out what they have found at the bottom of this post. You can check out all my past thrift store finds/makeovers here and all my trash to treasure projects here.
If you are new here, the rules for the challenge are as follows – purchase something from a thrift shop, garage sale, etc. OR revamp/upcycle a piece(s) we already own that no longer works in our home, OR that we found at the curb waiting for the garbage trucks. 
This month I bought this adorable side table at my local Goodwill. Isn't it cute? When I posted it to my Instagram stories, a friend of mine messaged me saying that this table used to be hers! How funny and random is that? Anyway, I loved the shape of it, but it had a few scratches on it and the paint color wasn't my favorite. Read on to see the steps I took to fix it up…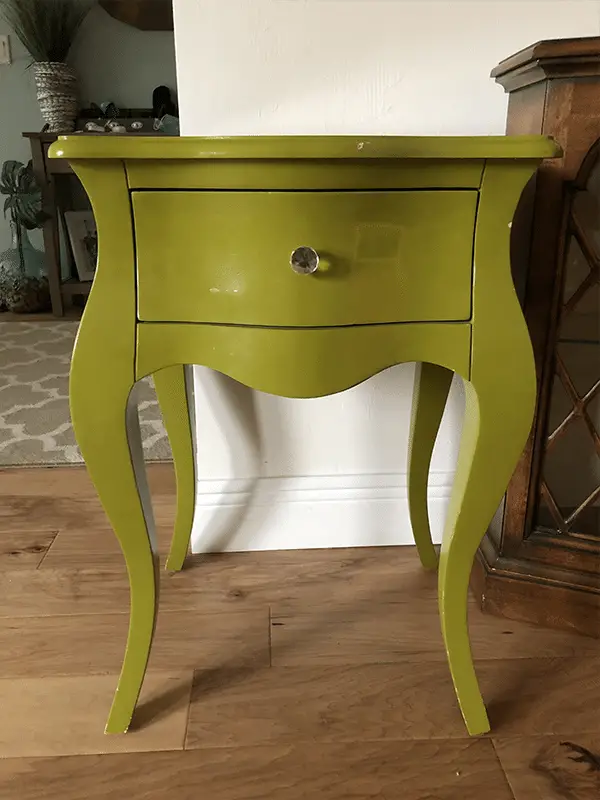 Step 1, Fill in any chips, dings, etc…
I used some wood filler to fill in any chips, etc. Then let it dry.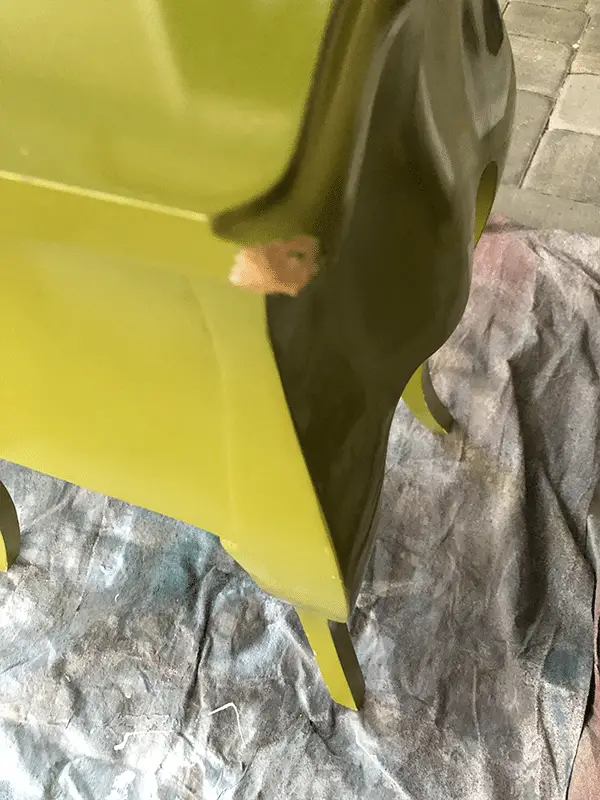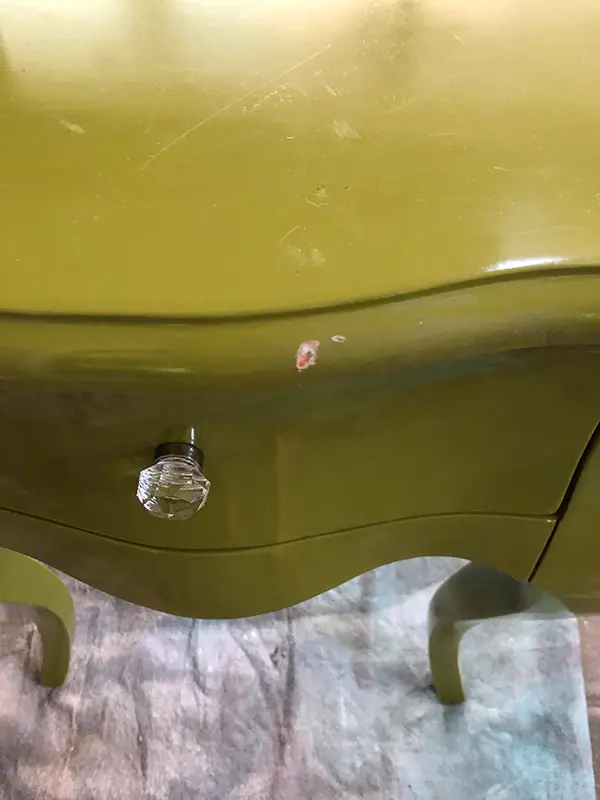 Step 2, Spray Paint…
I like to use this spray paint because it has a built in primer. Since I plan to sell this piece, I went with good old plain white paint. White seems to be a good seller. This piece took approximately one a half cans of paint to completely cover the green.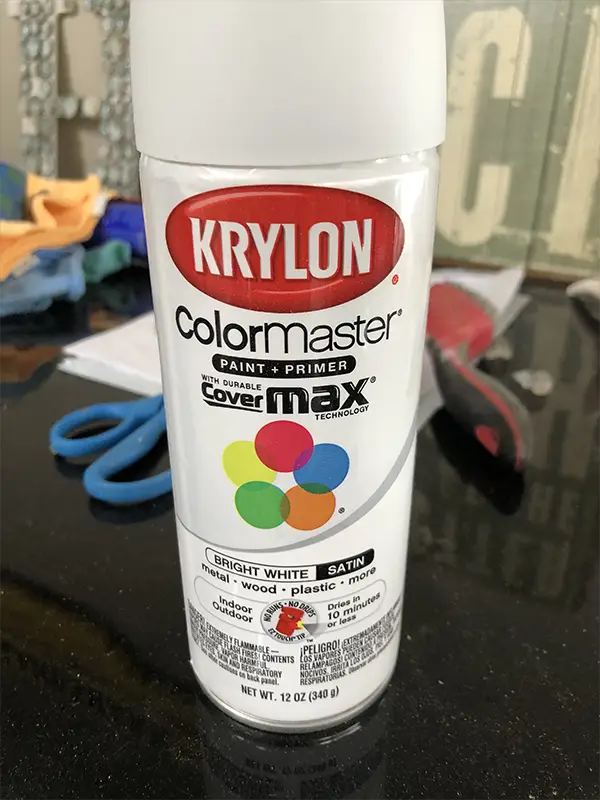 Step 3, Polycrylic…
Once the paint was dry I put on my top coat. I always use at least 2 coats of this water based polycrylic on any of my furniture flips. It dries super fast and doesn't cause any yellowing.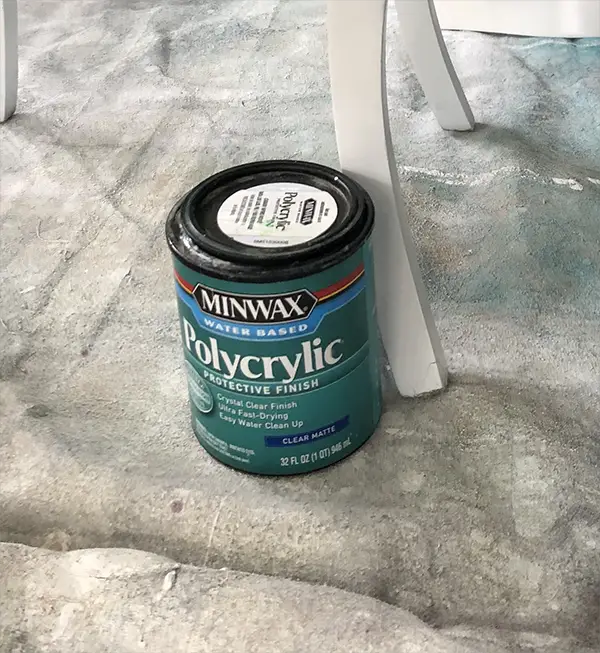 Lastly, I switched up the knob with one I had left over from this project. I found them on Amazon. That is it. This was a pretty simple project.
But, then I put the original knob back on and I can't decide which I like better. What do you think? Help me decide.
PIN FOR LATER…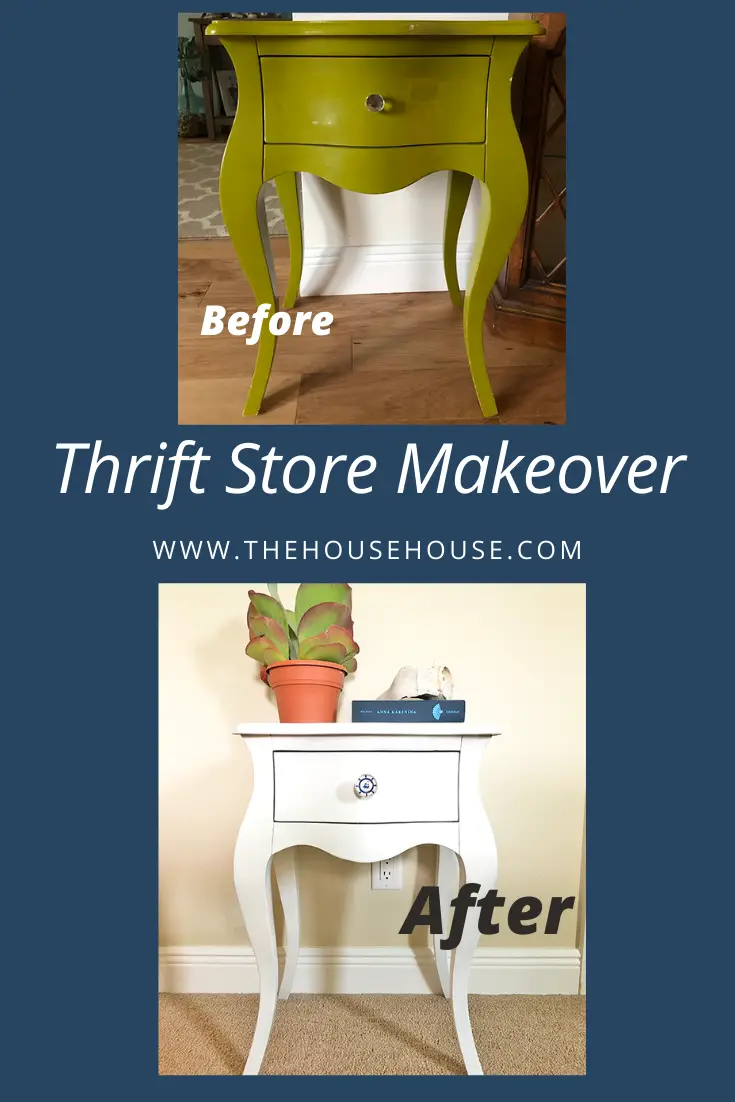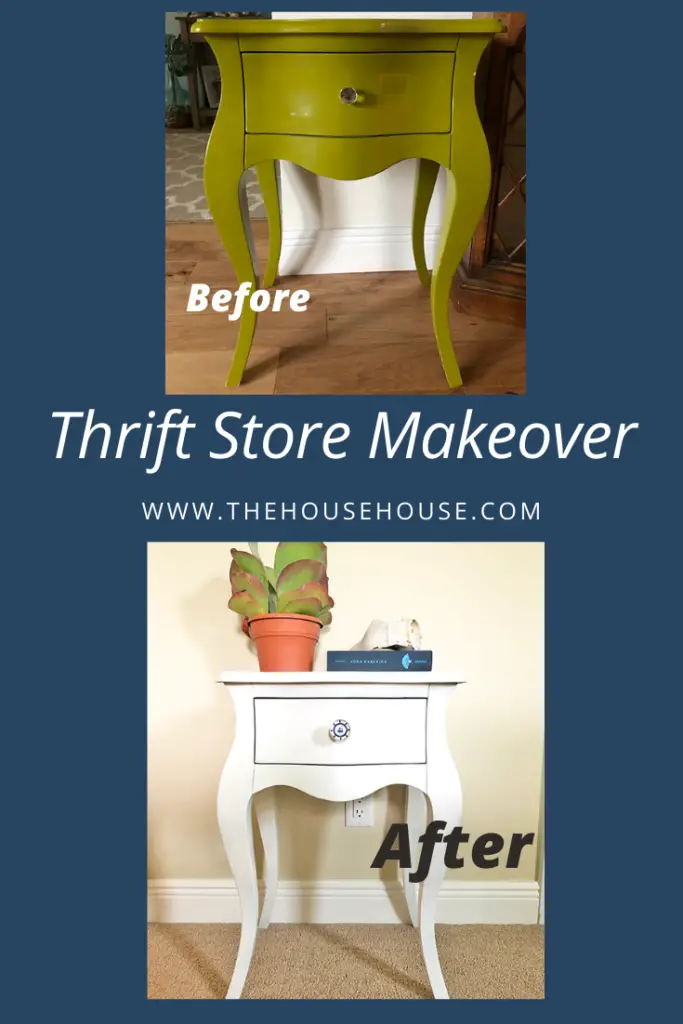 Please check out what all the other ladies found this month….
Emily from Le Cultivateur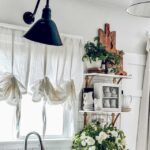 Tara from Stilettos and Shiplap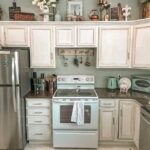 Mariah from Worcester Run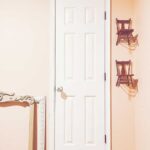 Jessica from Jessica Simmons