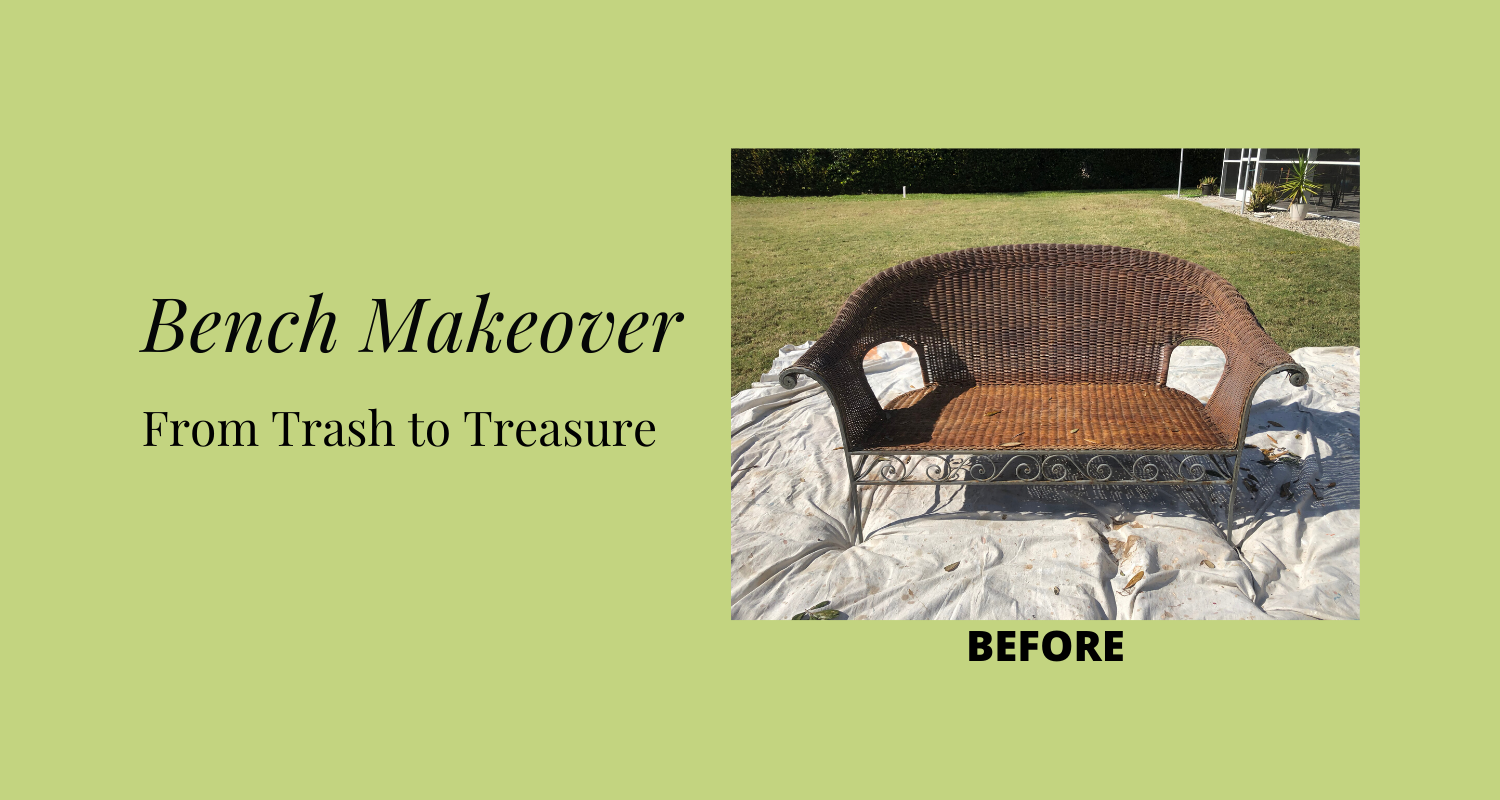 Thrift Store Challenge – November 2019, Bench Revamp
It is time for the November Thrift Store Challenge!  I have been participating in these monthly Challenges with a group of very creative bloggers since April.  It is so much fun!  You can see all my past projects here.   The rules for the challenge are that we can purchase something from a thrift shop, garage sale, OR we can revamp/upcycle a piece(s) we already own that no longer worked in our home, OR that we found at the curb waiting for the trash trucks.  I chose to revamp this old beat up bench that my husband 'rescued' from our neighbors trash.
Please check out all the other participants in the Thrift Store Challenge at the bottom of this post.
Here is what I found this month and what I did with it….
You know what they say…"One man's trash is another man's treasure."  My husband 'rescued' this bench off the side of the road in front of our neighbors house, which was meant for the garbage trucks, and brought it home for me.   Yes, it was a little beat up but nothing a paint job couldn't fix.  I was challenged to make this into a treasure.
I was excited to use my new paint sprayer (the Wagner FLEXiO 5000) for this job and it did not disappoint.  This thing is pretty awesome.
Check out my video and/or read the tutorial below…
Materials Used for this Project…
Paint
Step 1, Set up an area to paint the bench…
I brought the bench to our backyard so I could paint it.  It was pretty beat up and faded, but I liked the shape and size of it.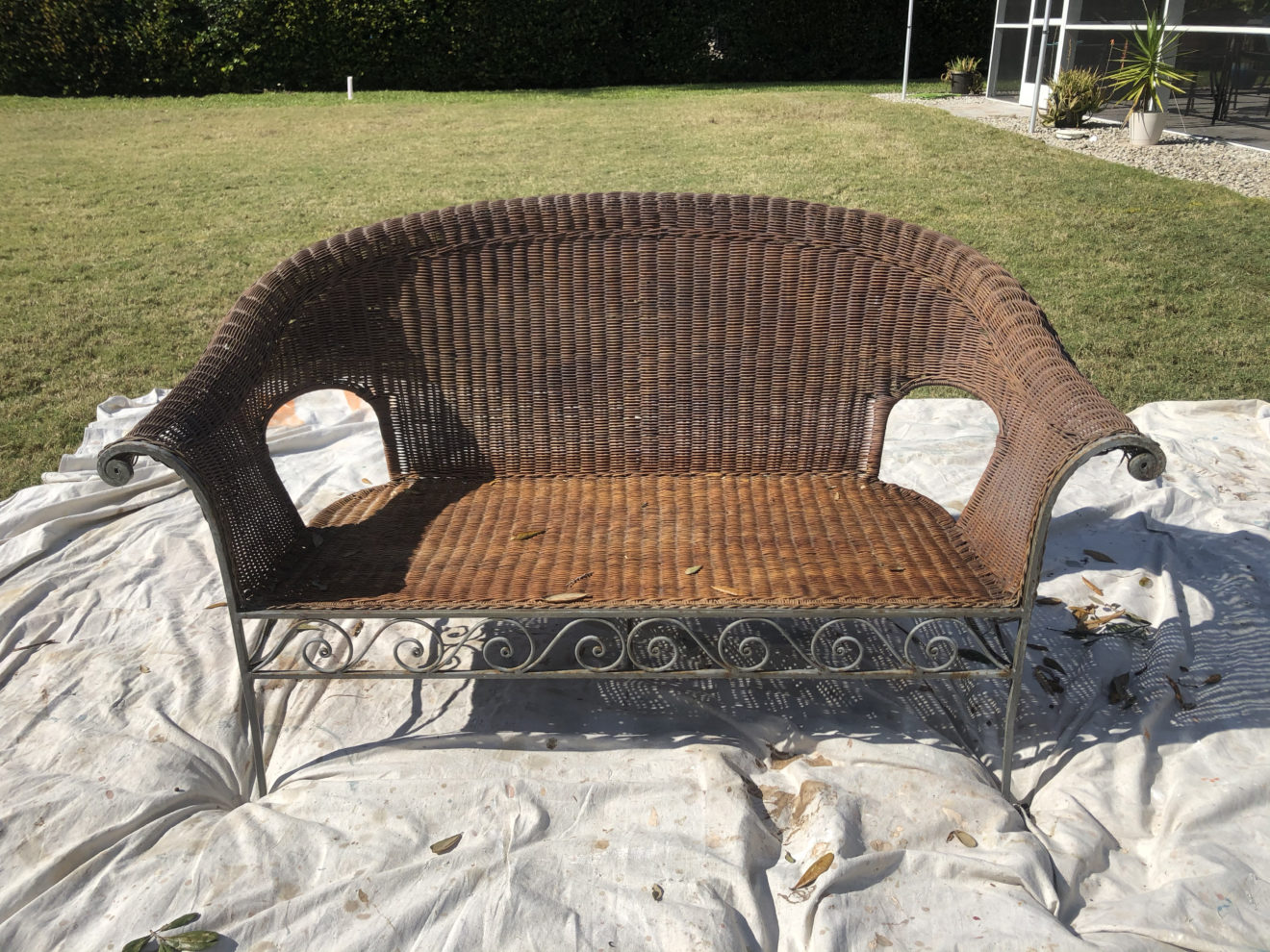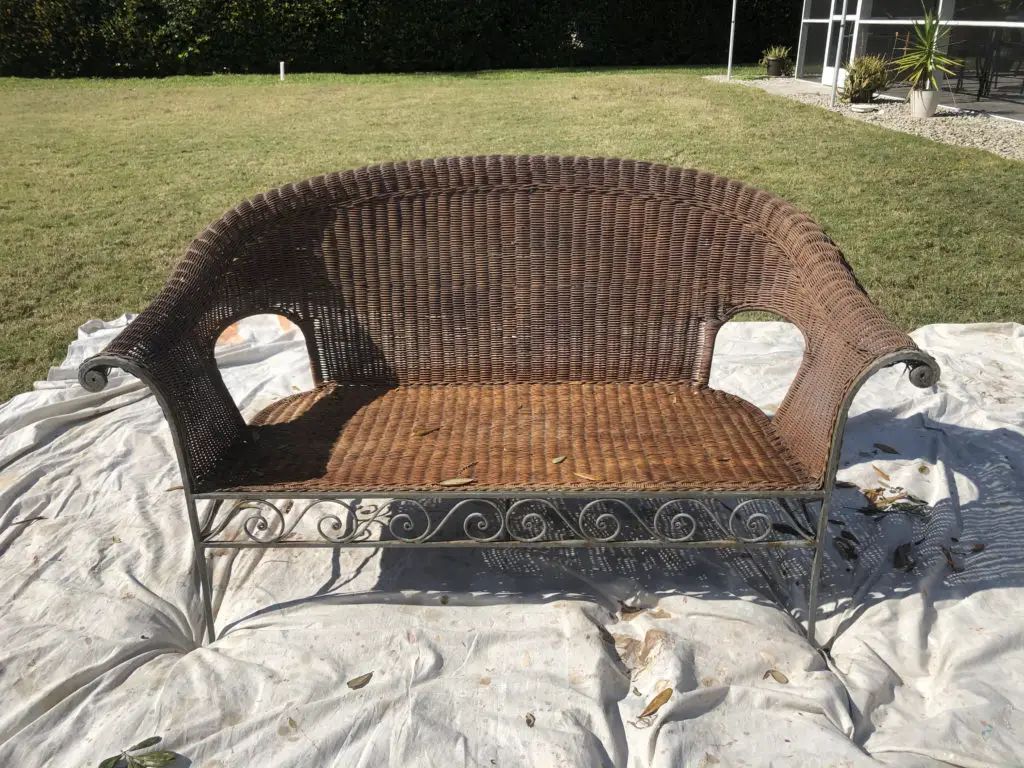 Paint…
I filled my paint sprayer with the paint I picked out.  I chose a color called Basswood by Behr and bought a quart of it (and used it all).
Here it is below all painted.  Honestly, I am not sure I love this color, but I plan to live with it for a while.  In any case, it looks a whole lot better than when we found it!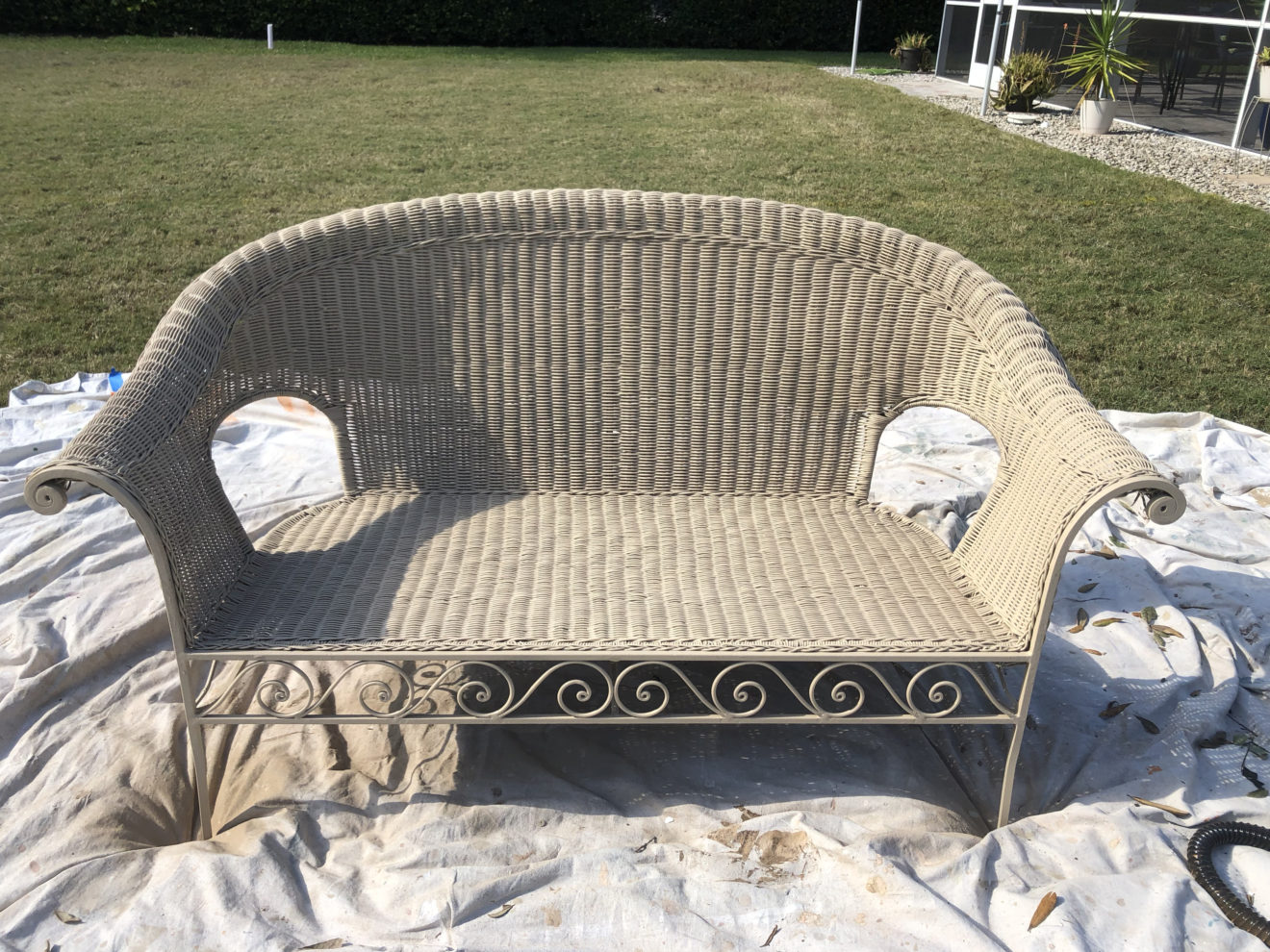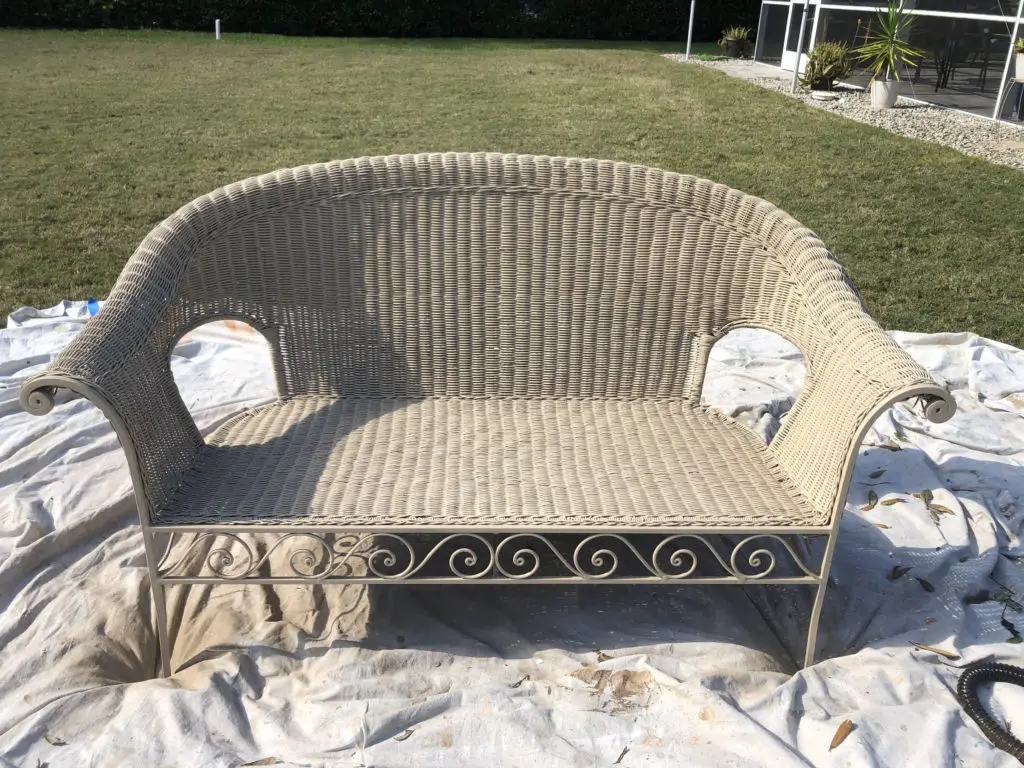 Where to put it???
My husband helped me bring it upstairs to our upper deck area that we recently put artificial turf on.  There isn't much furniture up there yet, so I figured this would make a good addition to the space.  I added these green cushions that we've had forever and some pillows and viola, it is a whole new look.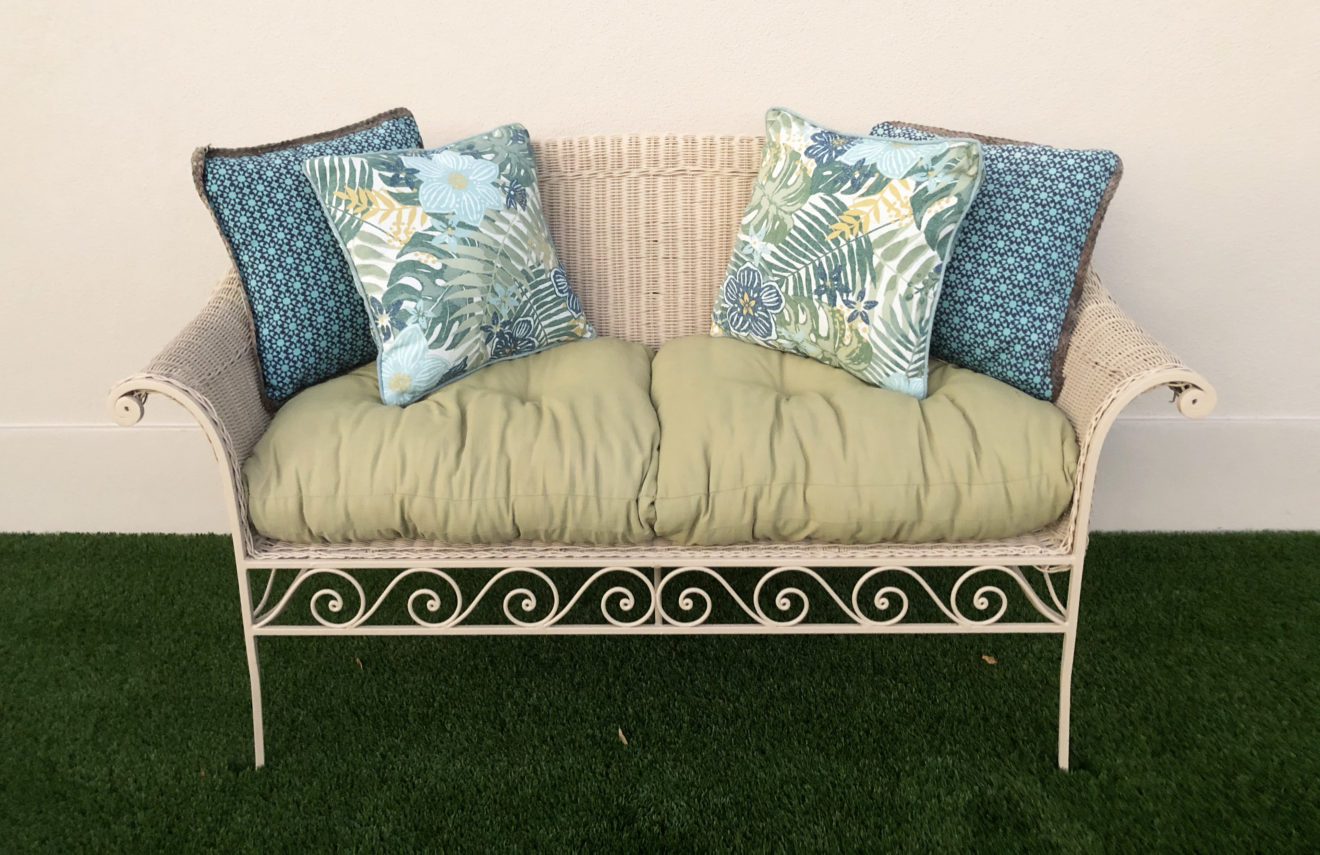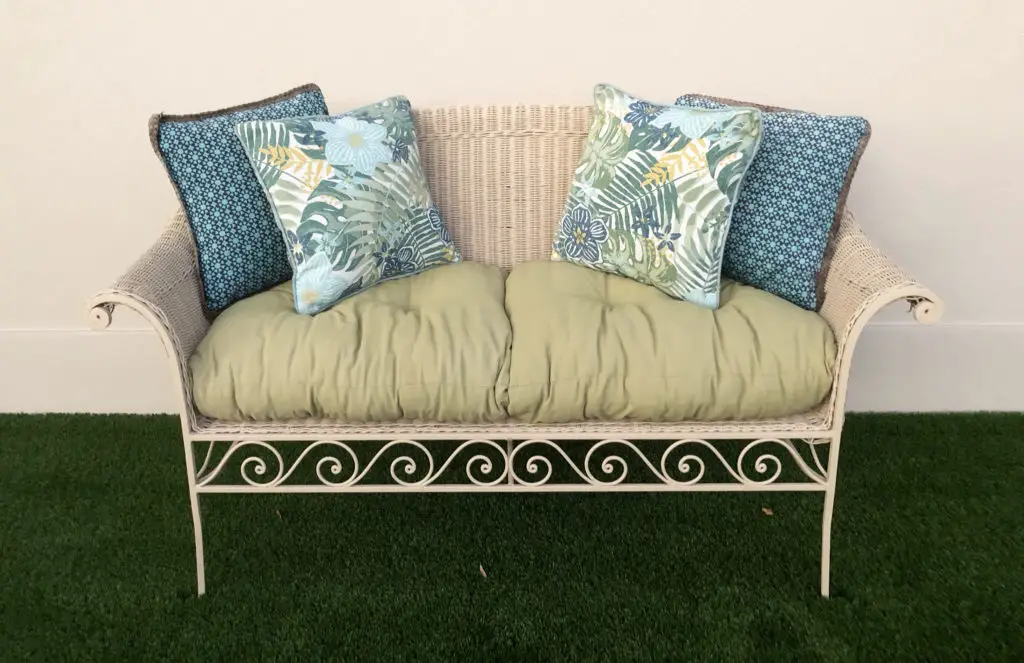 My son tested it out for me.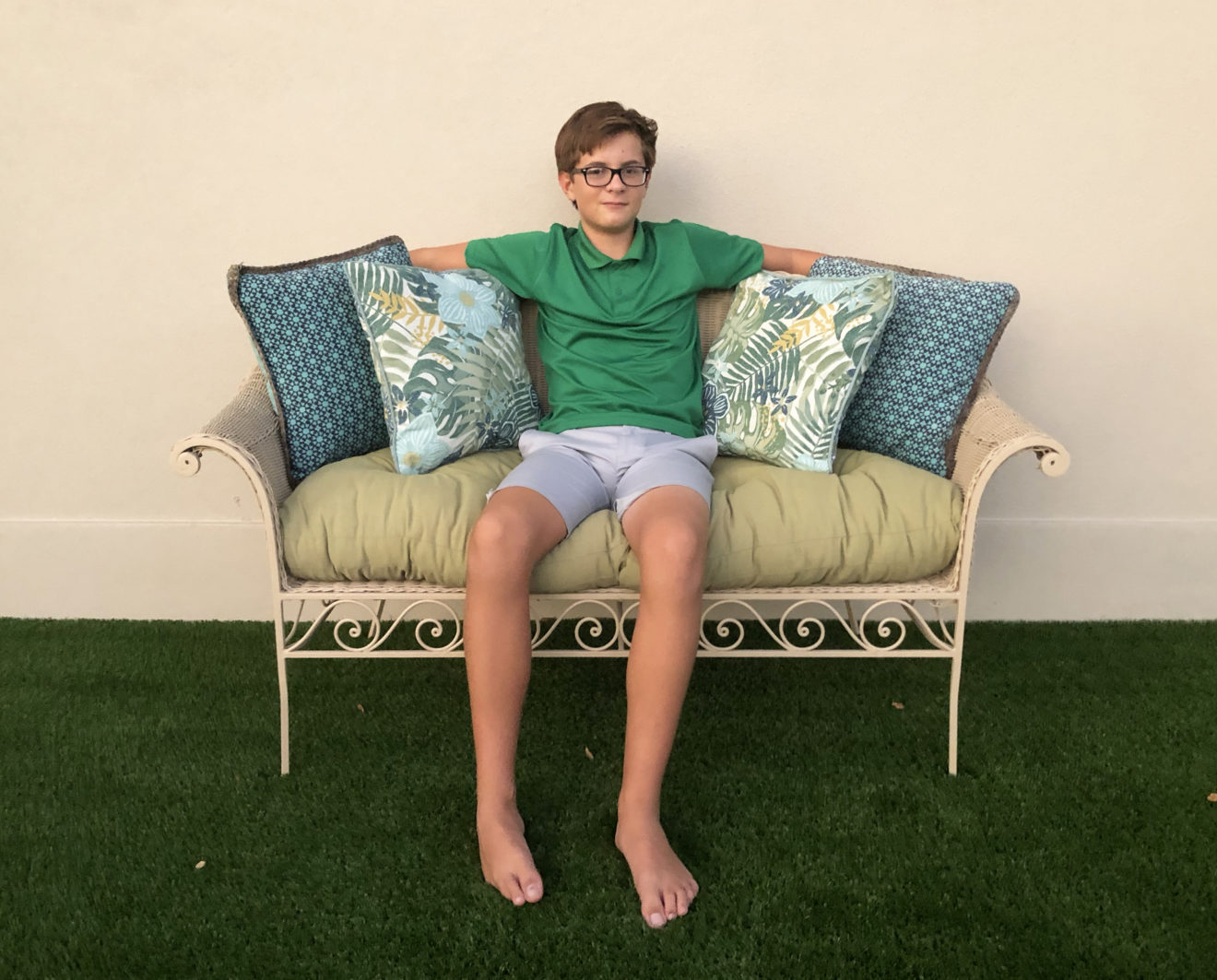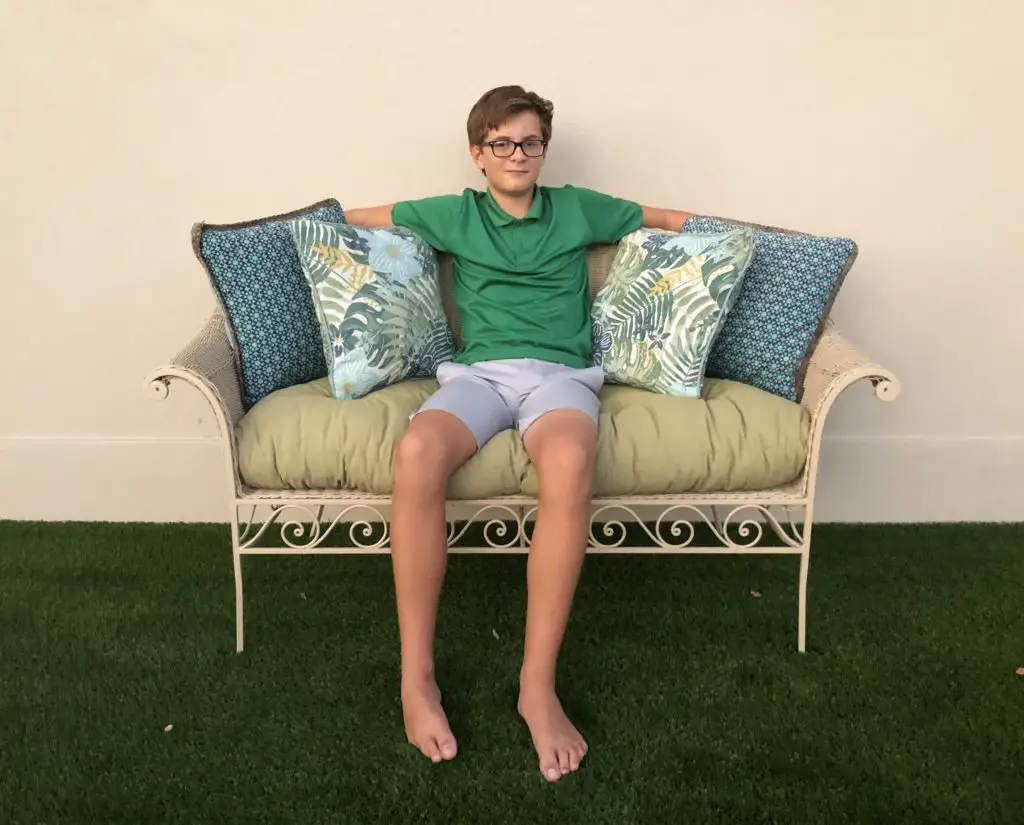 Ok, sooooo maybe it's not big enough to take a nap on, but overall not bad for a free bench.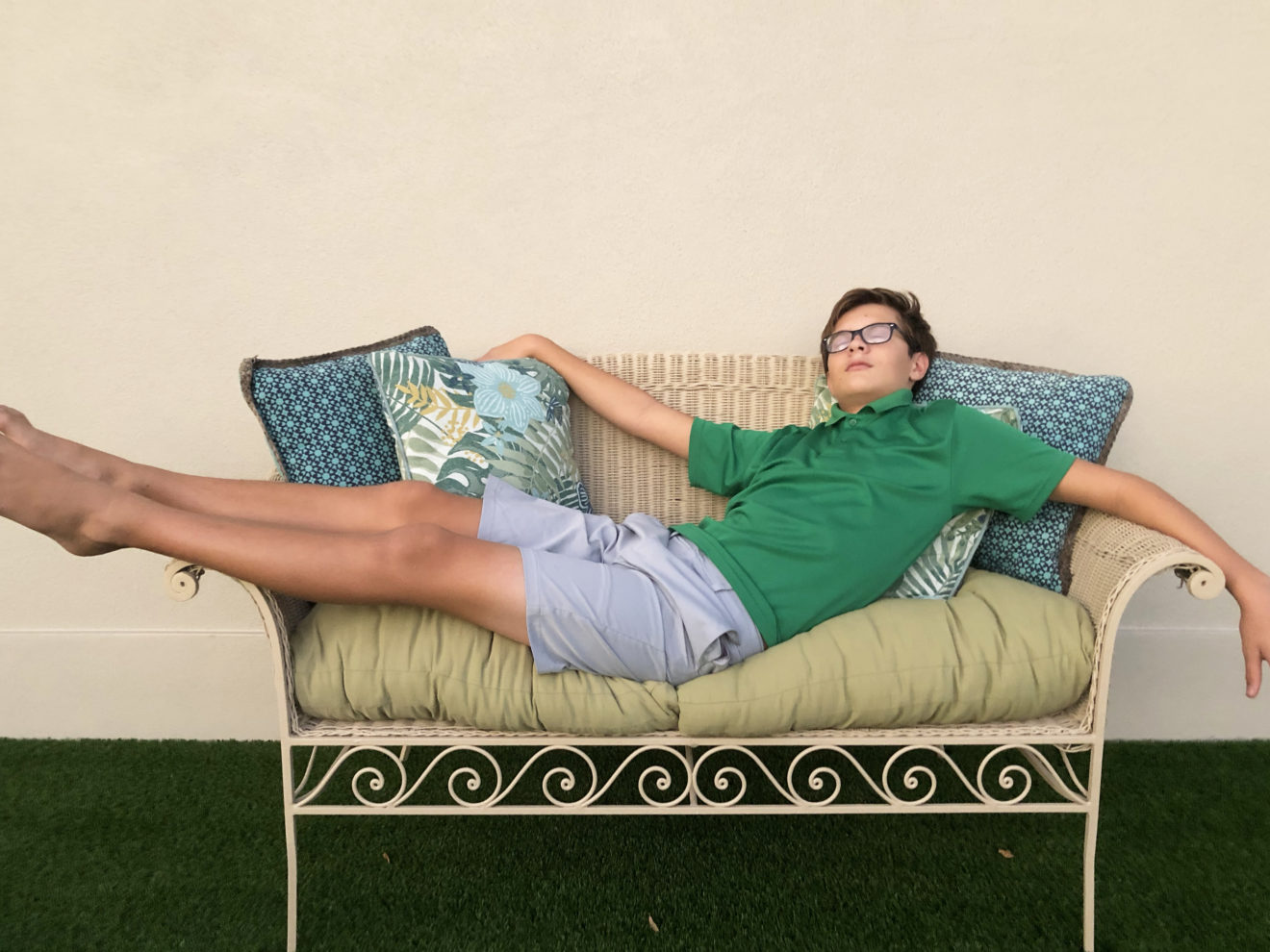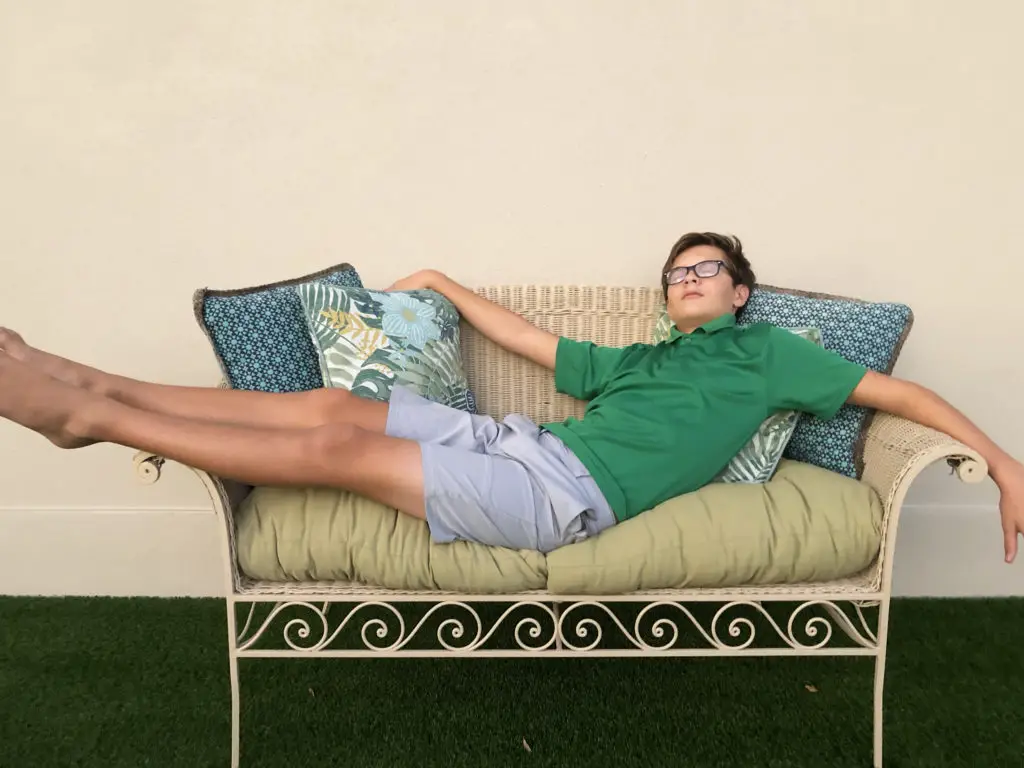 Styling It…
I used stuff we already had to tie it altogether.  Overall I'm liking it.  I'm still not 100% sure on the color though.  I will live with it for a while and time will tell.  The good news is I can easily change the color, if I chose too, using my paint sprayer!  We still need a few more pieces of furniture to fill up this space, but this will do for now.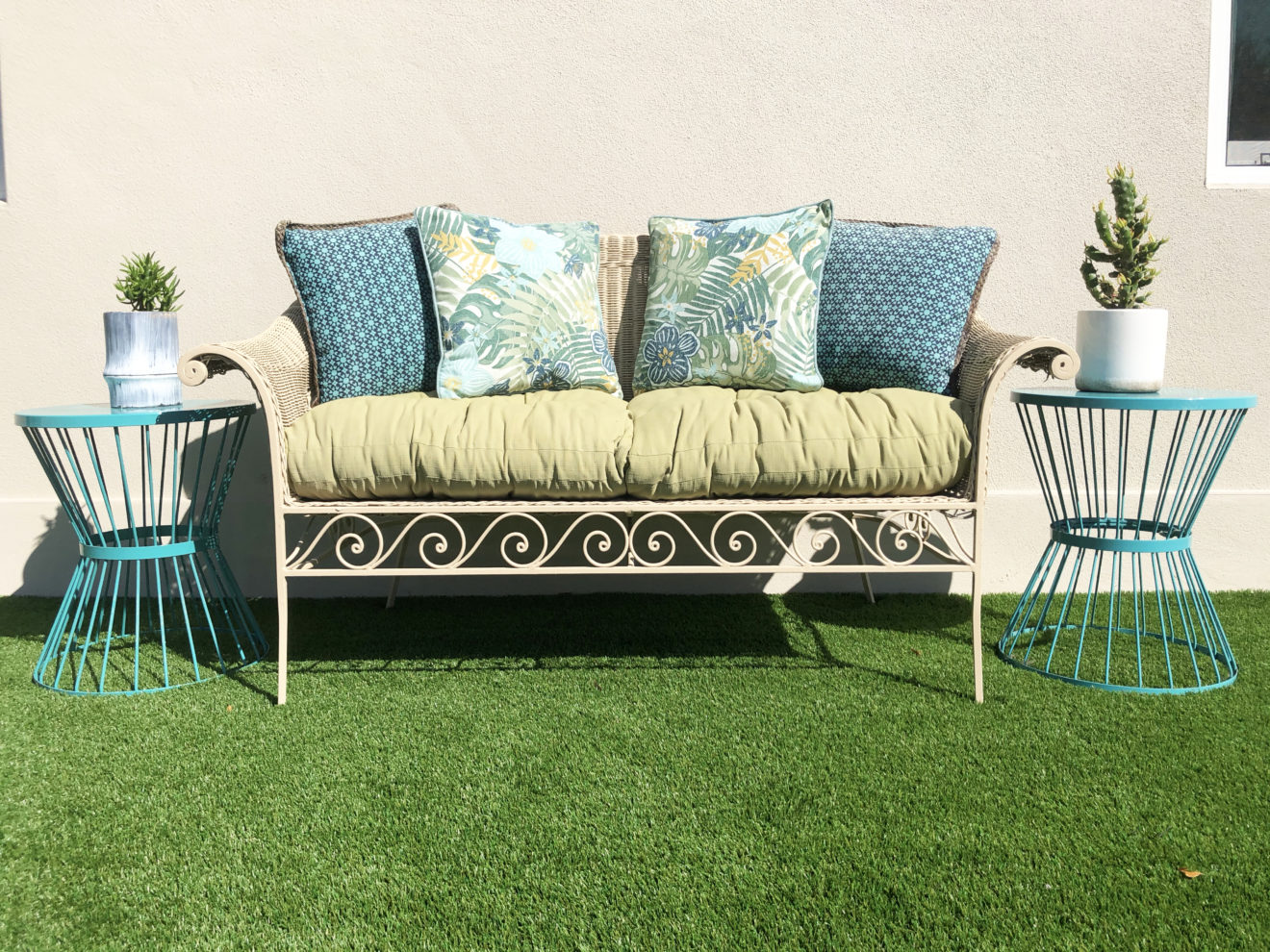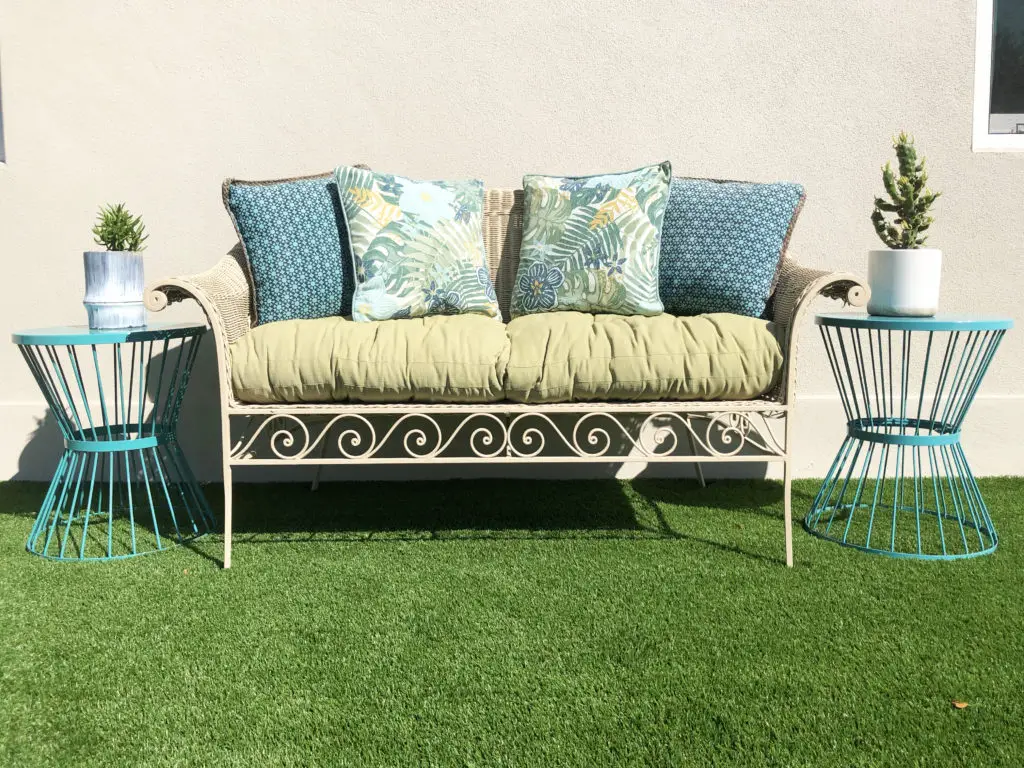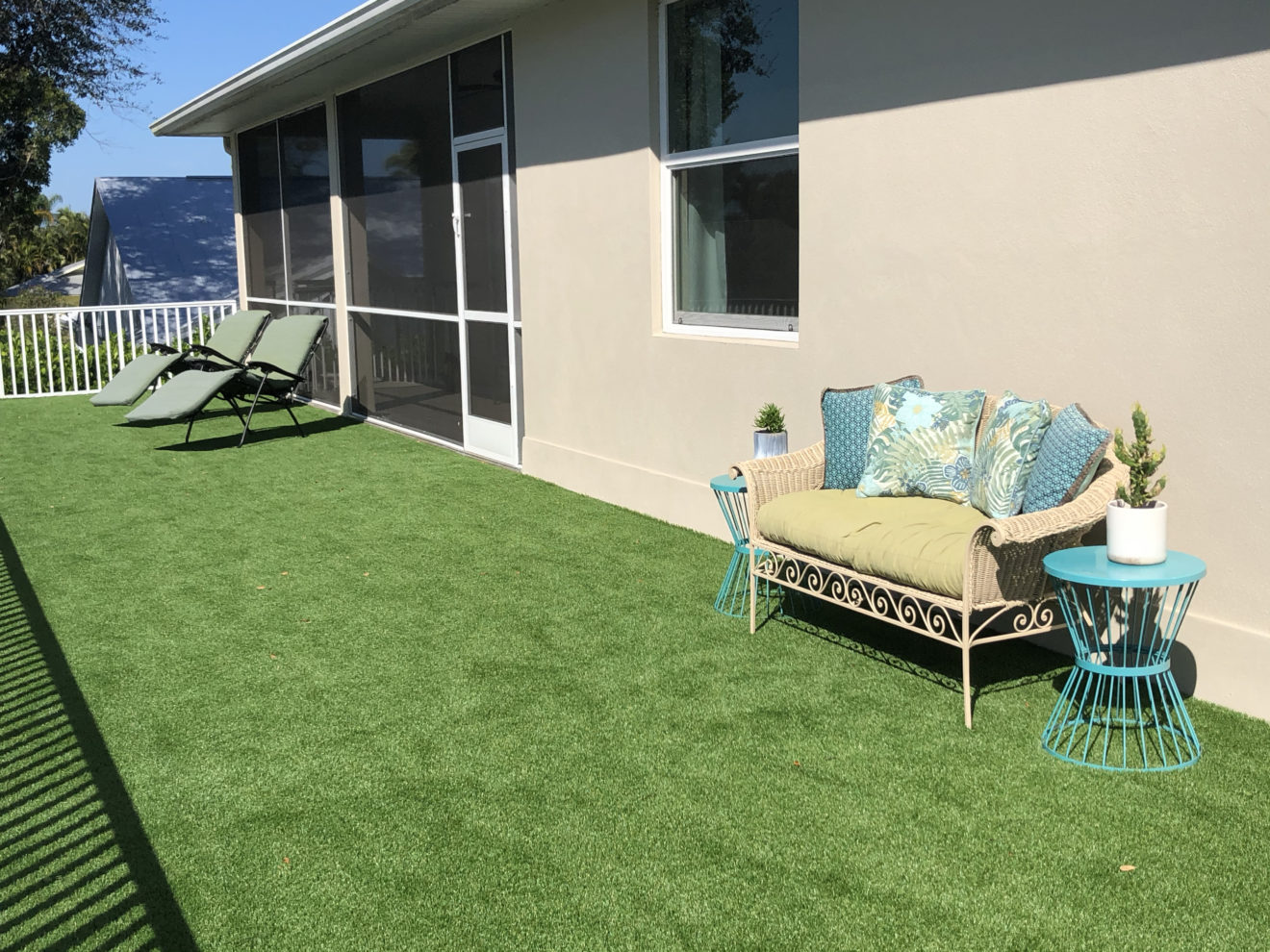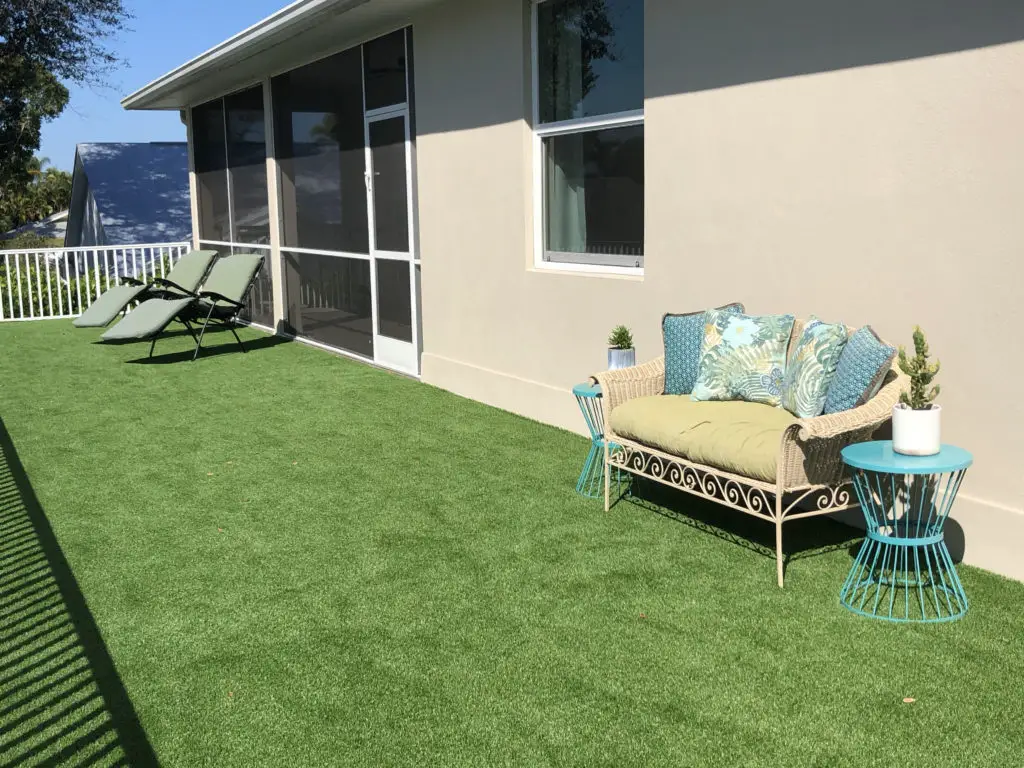 Please check out what all the other bloggers came up with this month…
Please check out the other Thrift Store Challenge Participants and see what fun finds they came up with…
Emily from Le Cultivateur.com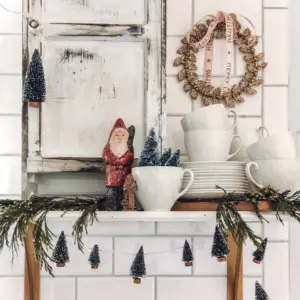 Tara from Stilettos and Shiplap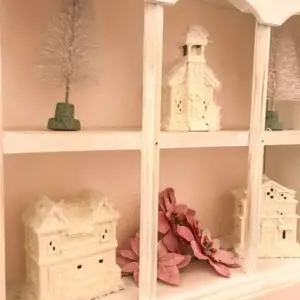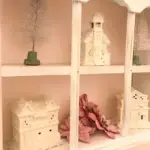 Dori from This Full Life 5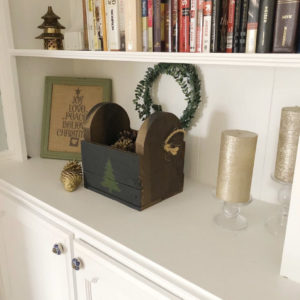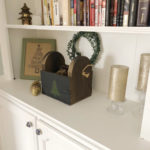 Tracey at The Hydrangea Farmhouse