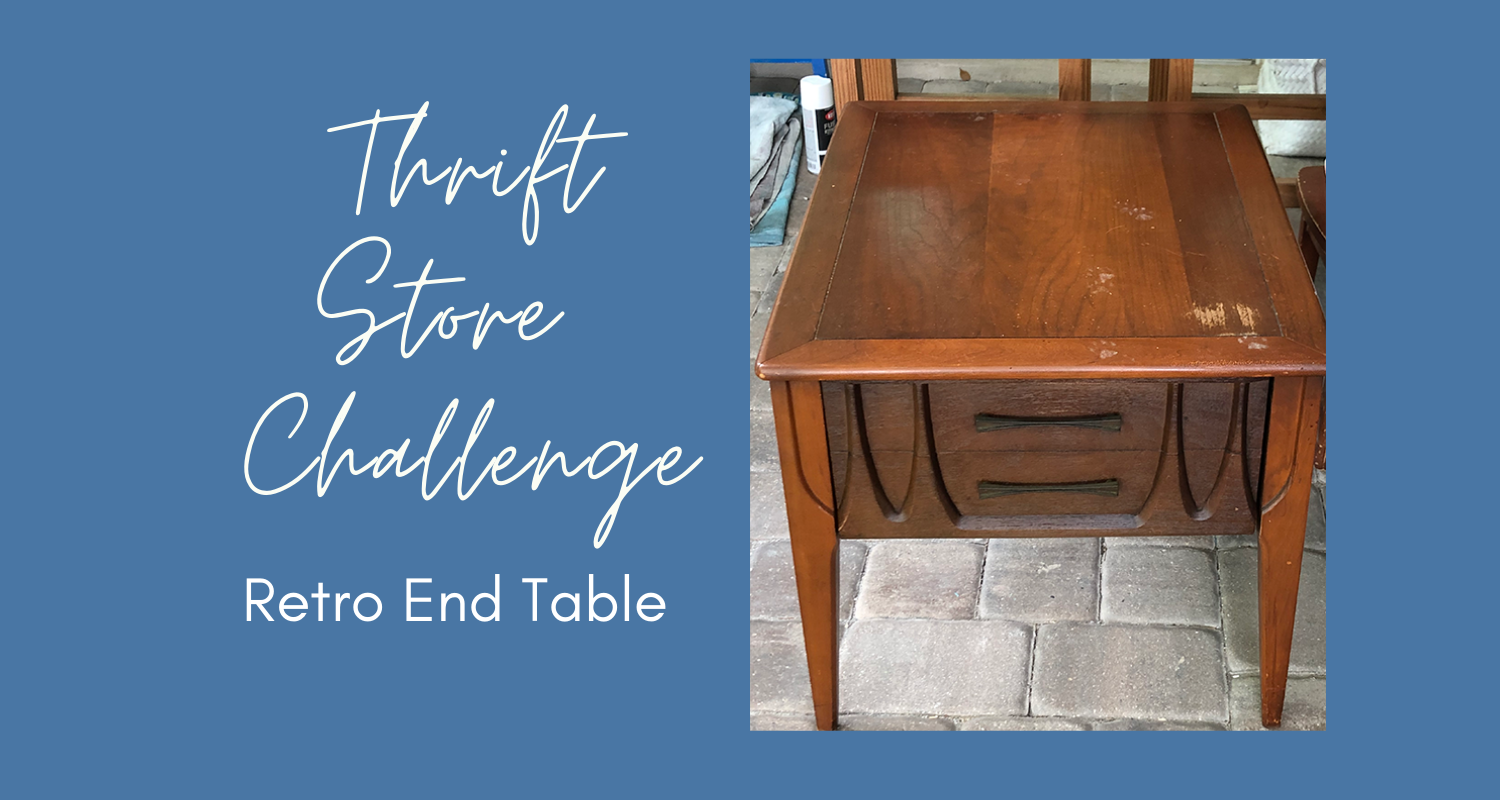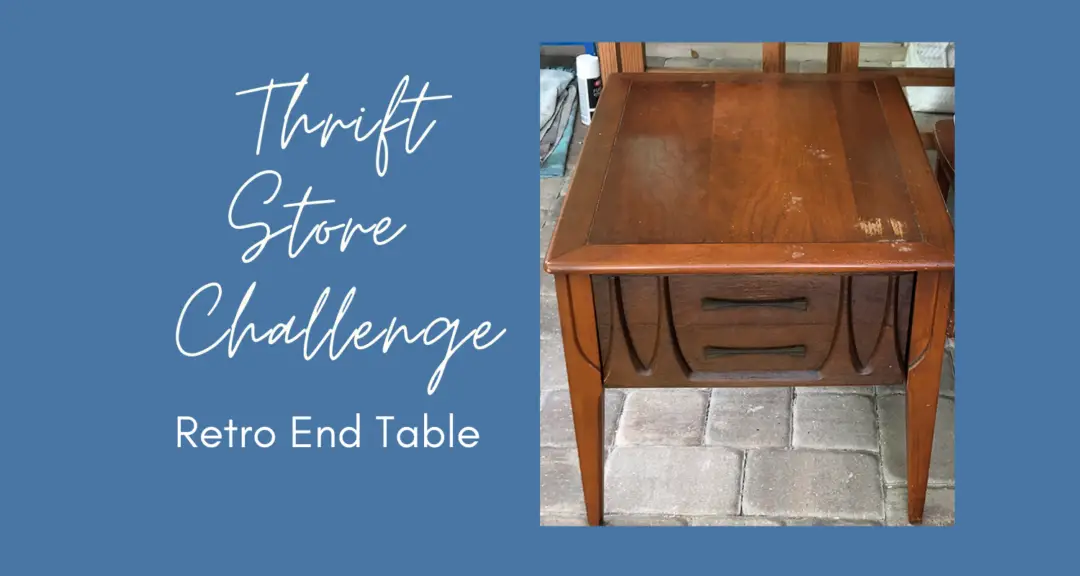 It's Thrift Store Challenge time again hosted by Emily at Le Cultivateur and Tara at Stilettos and Shiplap. My item this month is a fun curb side find my husband brought home for me. The style of it looks retro to me, which is why I am calling this my Retro End Table Makeover.
I have joined a group of fun, thrift store lovin' ladies for this challenge! These ladies always rock it, so be sure to check out what they have found at the bottom of this post. You can check out all my past thrift store finds/makeovers here and all my trash to treasure projects here.
Here is the before picture of my Retro End Table Makeover…..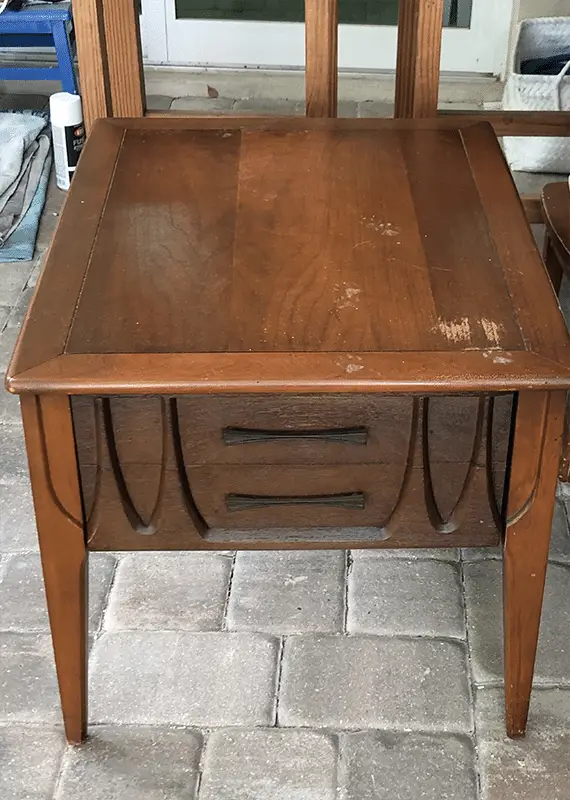 This post contains some affiliate links for your convenience which means if you make a purchase after clicking a link I will earn a small commission which helps keep my blog up and running but it won't cost you a penny more!
Step 1, Retro End Table Makeover – Fill in any chips, dings, etc…
Originally I was going to sand this piece and re-stain it another color. However, once I started sanding it, it wasn't looking very good and I ended up chipping a piece of the wood on the top. Oops! I stopped sanding and decided I would just paint this piece instead. But, first I had to repair my damage.
To do this I simply used some wood filler.
Step 2 – Spray Paint…
I like to use spray paint for all my furniture flips. It is so easy to use, comes in a ton of colors, goes on smooth, and is pretty inexpensive. Originally, I was going to paint this piece a matte black. However, once I got to Lowes I ended up buying 'Ink Blue' in Matte instead. Apparently, Ink Blue is a 2021 Color of the Year. HA! Who knew?
This paint is so great! It has a built in primer, so a little goes a long way. I bought 2 cans and ended up using 1 full can and just a little of the second can (which means I have enough to use for another project).
Step 3, Spray Paint the Handles…
The handles were looking rough so I ended up spray painting those too. I used Gold Leaf which is also a 2021 Color of the Year. Look at me picking out all the popular colors! LOL I love the look of these 2 colors together.
Step 4, Drawers…
I had some left over wallpaper from my guest bathroom project, so I decided to use a piece to line the drawer. I think it looks cool and gives it a little something extra.
Step 5, Polycrylic Top Coat
Make sure you add several layers of polycrylic to seal the paint and keep it from chipping. I like to use this…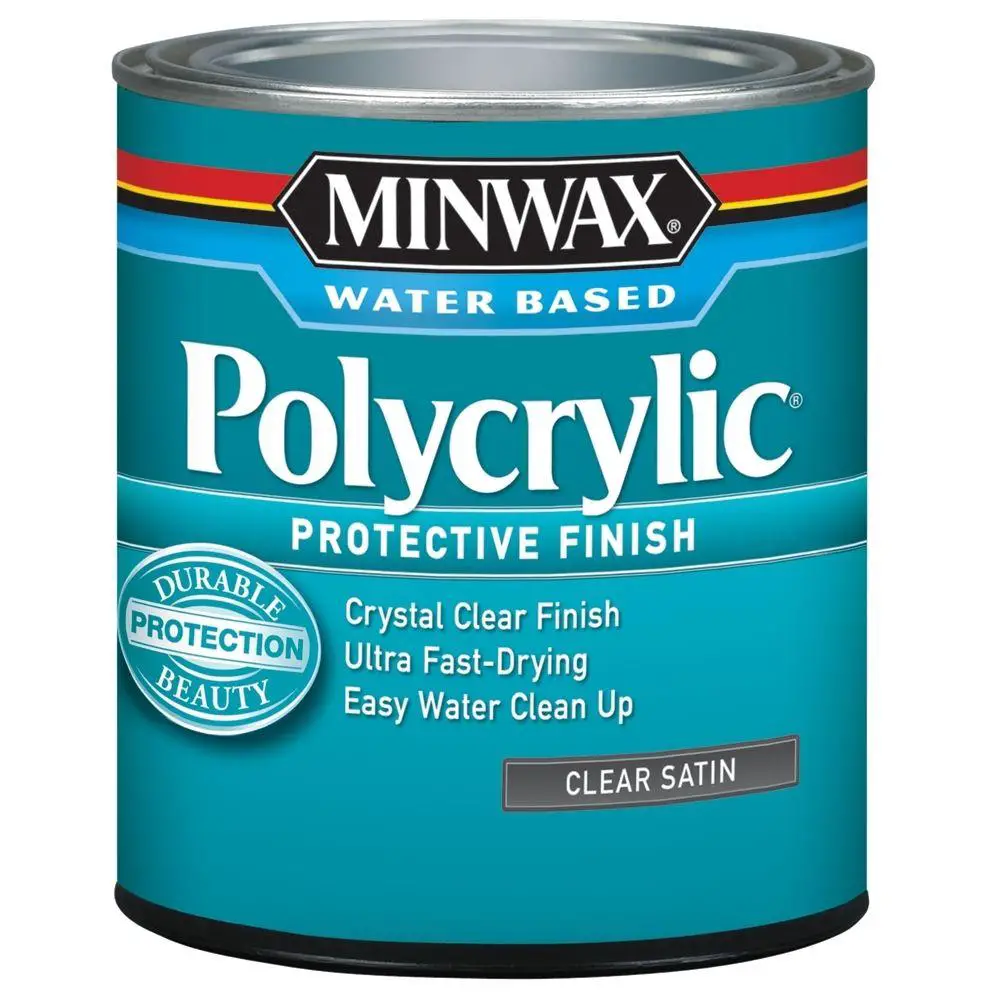 That is it….
I plan to try to sell this piece on Facebook Marketplace. What do you guys think? Do you like the blue or should I have gone with the black instead? Personally, I am a big fan of blue and like this color combo together.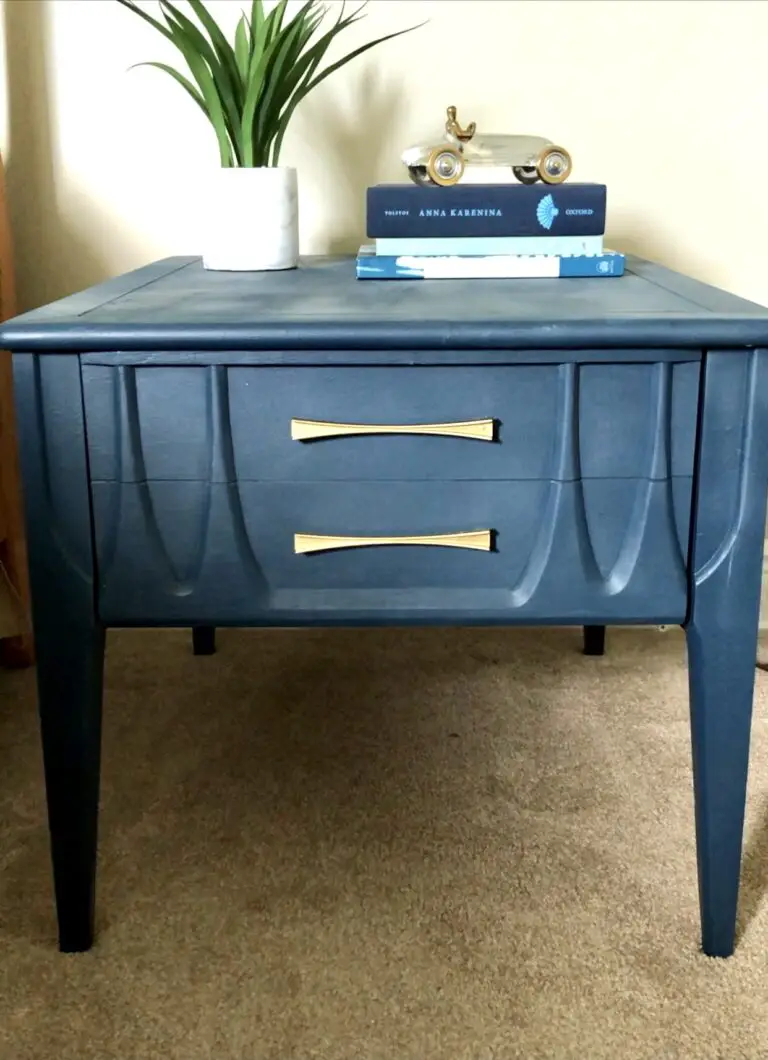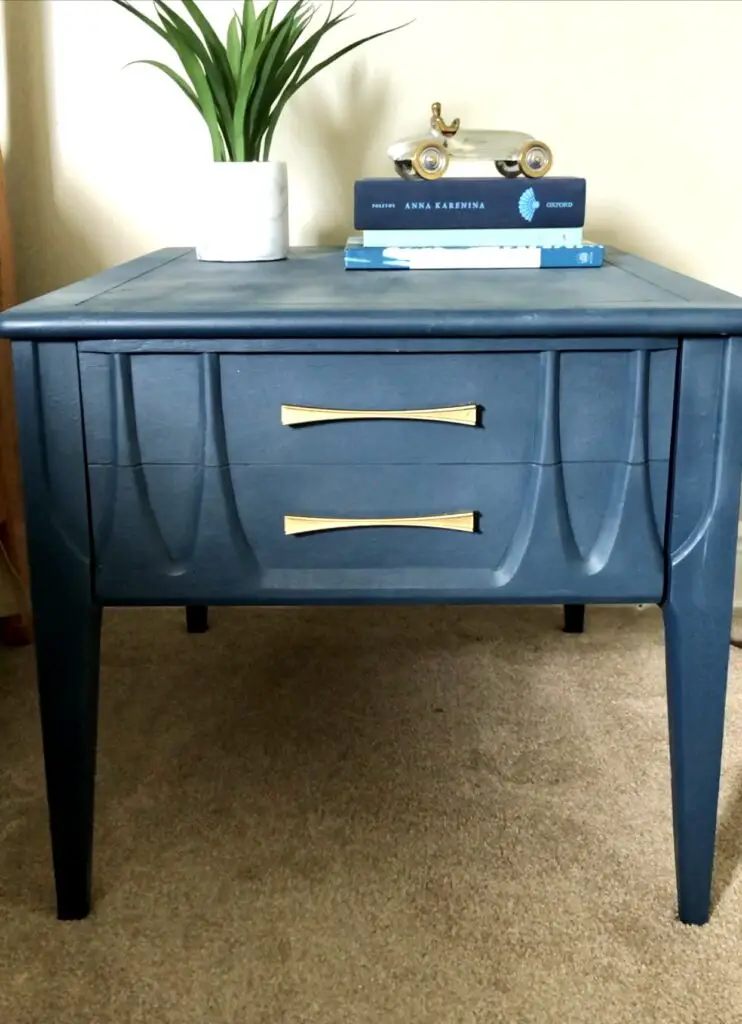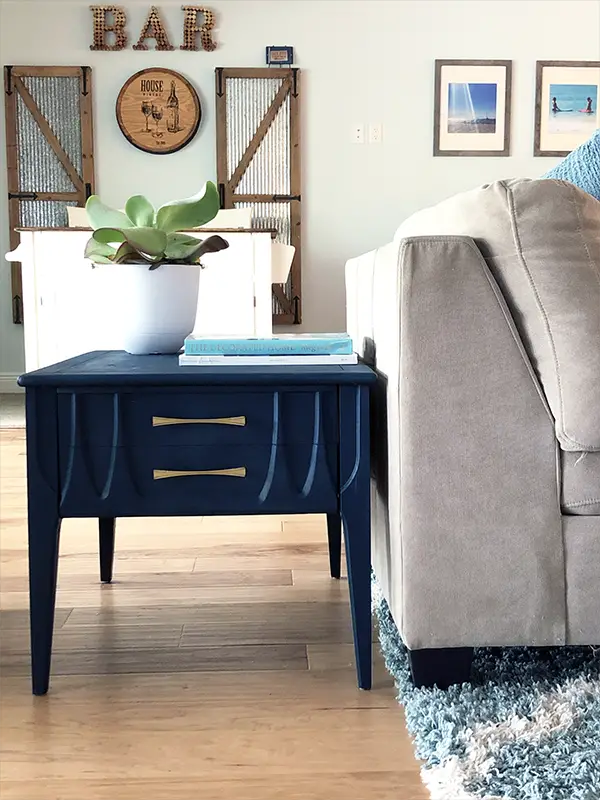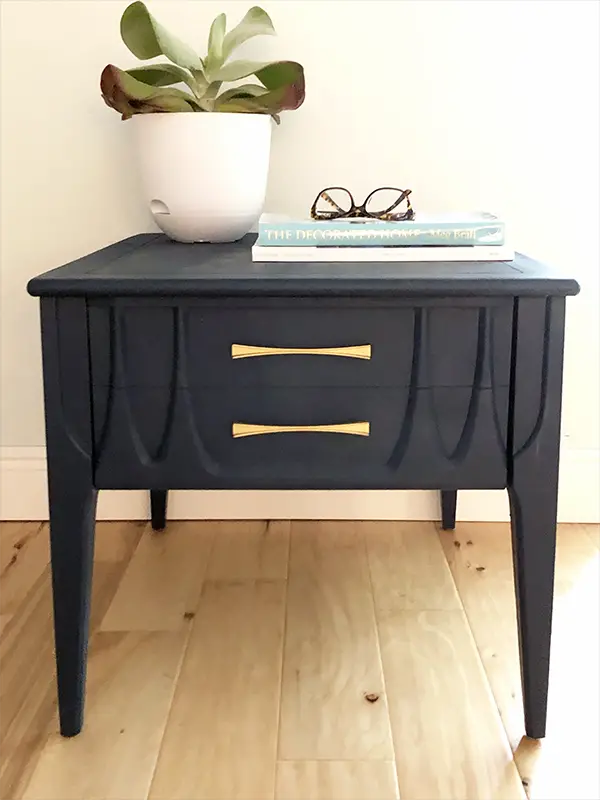 I had to include this picture too. My curious cats immediately wanted in on the new table.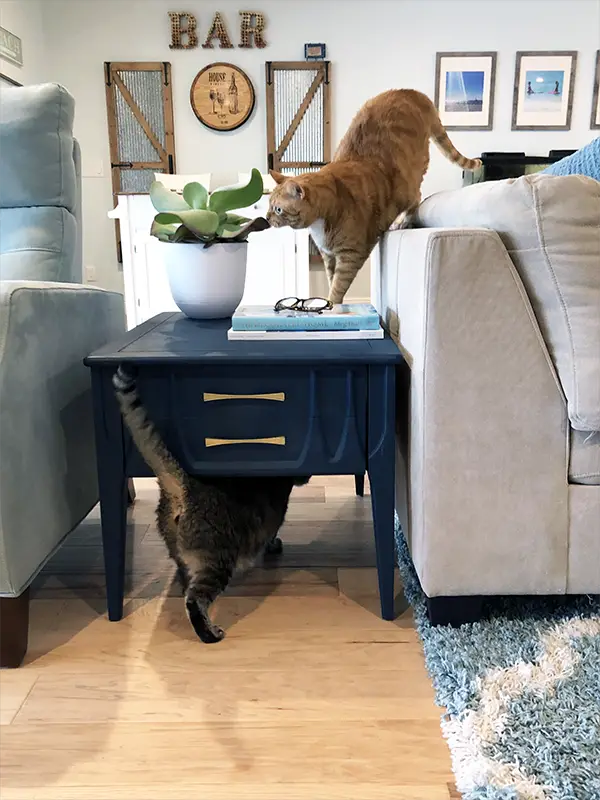 PIN FOR LATER…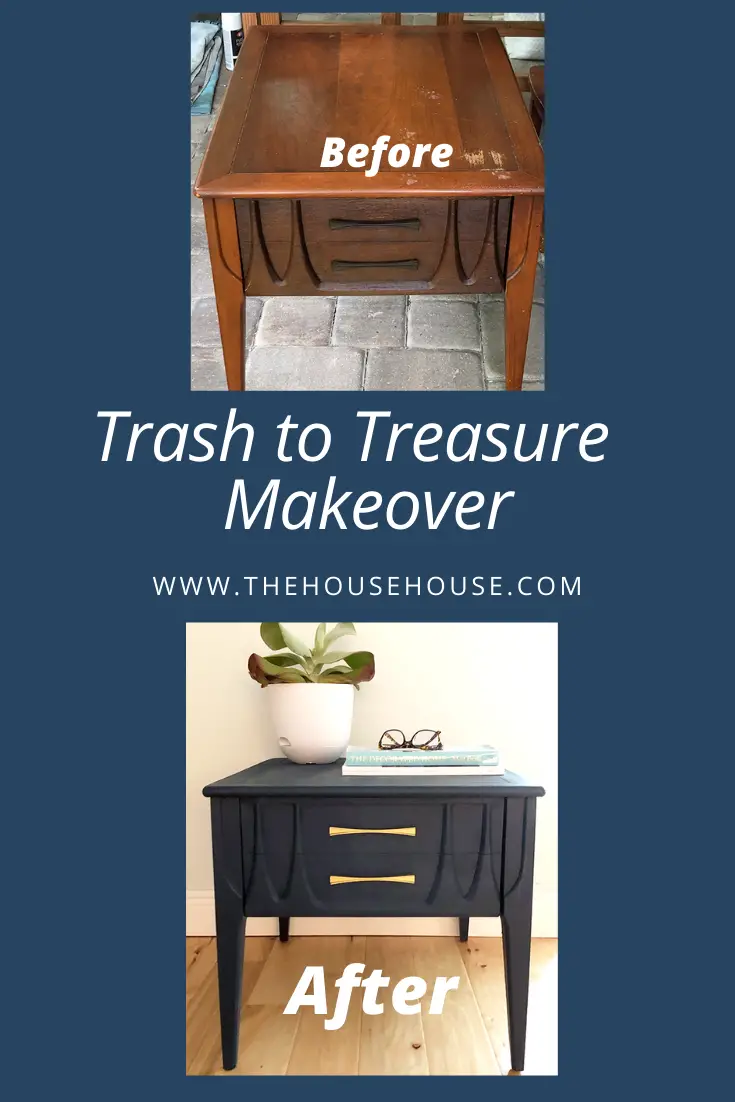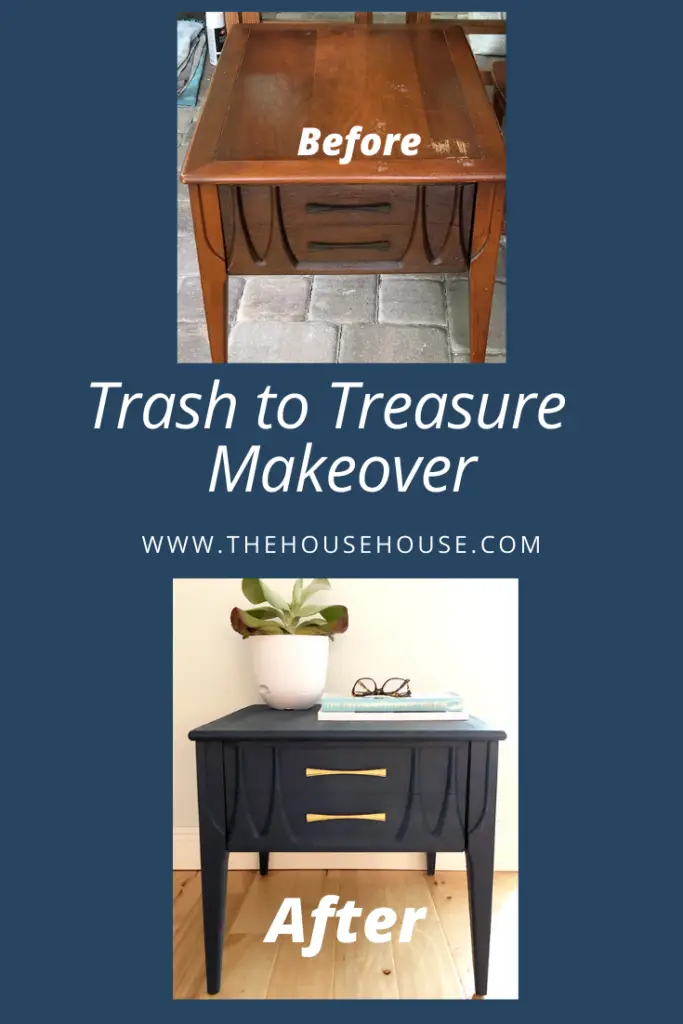 Please check out what all the ladies in this challenge found this month…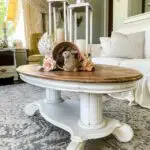 Tara from Stilletos and Shiplap
---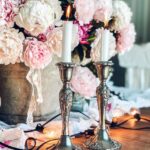 Emily from Le Cultivateur
---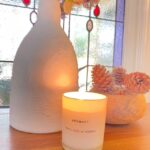 Teresa from Through a Vintage Door
---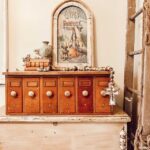 Mariah from Worcester Run
---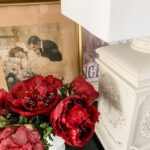 Robyn from Robyns Reverie