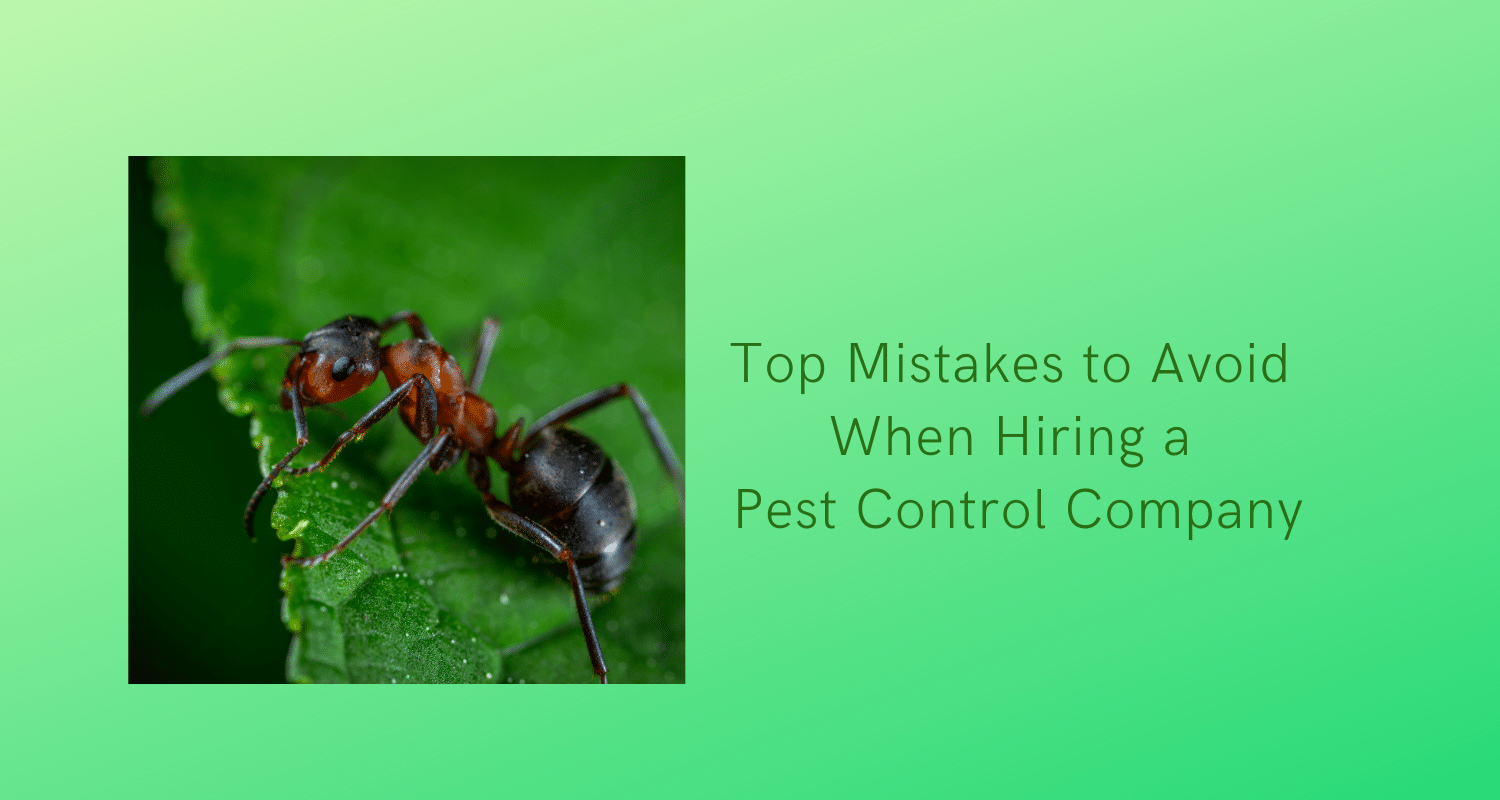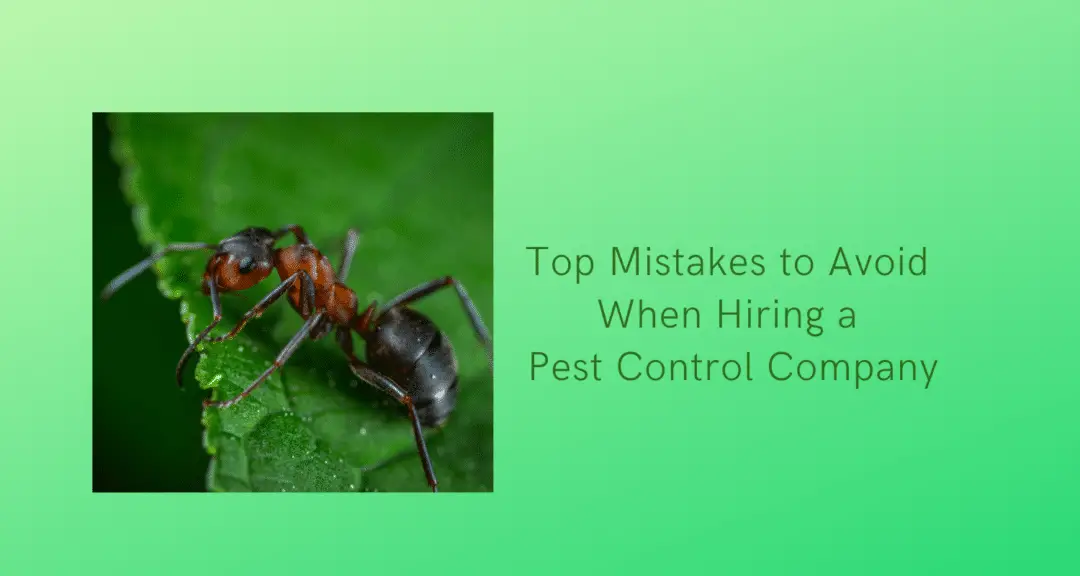 Top Mistakes to Avoid When Hiring a Pest Control Company
If you live in a property invaded with pests, you will probably have to struggle with several things every day. In most cases, pests can cause massive damage to the house in a way that you can't eradicate the problems. However, when it comes to finding the right pest control company, we can help you come across the right one. Keep in mind, the best pest control companies have hands-on experience of handling several infected properties over a certain time, so they can easily help you get rid of this issue fast. Even if you settle for DIY, you will eventually be causing damage to yourself. Here, in this feature, we will guide you through some of the most common pitfalls to avoid when you look for a pest control company:
1. The Pest Control Professionals Don't Take Care of the Pests
When looking for the right company, you might assume they have experience chucking out all the invasive species, but that's not true. They may specialize in removing a certain kind of pests but might not have all the skills to cut down the dirt around. So when looking for the right pest control officials, it is in your best interest to identify the root cause of the problem. When requesting a free quote, you can also inform the company about the kinds of pests that have invaded your home. This way, you can save your time and theirs if they don't have the experience to deal with a certain kind of insect.
2. Making Decisions Based on Pricing Aren't Always Good
While the budget is an important part of your decision-making process, it is crucial that you don't make it the central part when choosing a certain pest control company. Sometimes, the expensive and the cheapest pest control companies are the worst options to choose from. Sometimes, they are often running discounted services to grab customers. What you need to look for is a company that treats everyone fairly. For this to happen, you need to go through the customer reviews and see if the company provides value for money in top-notch services.
3. Never Ignore the Customer Reviews and Recommendations
Having animals in the house can be a major source of desperation. Sometimes, you might get so desperate that you would want to get them out of the house anytime. To work with the best people in town, you need to rest assured about their services. The easiest way to confirm the veracity of the services of a certain company is to sift through their testimonial section. This way, you can shortlist the best and the worst companies out there. Not to forget, if you continue to overlook client reviews, you might end up wasting your money. Because pest control companies are available in abundance, going through recommendations is the need of the hour.
4. Go Through the Social Media Profiles
Today. Most companies have an active presence on digital platforms. Especially if you check the Facebook profile, you will see how actively a certain firm has posted for the audience. not to forget, with over 1 billion active users on the web, Facebook is a major marketing platform.  However, a good company needs to be more active on such a platform than just posting conventionally. Posting on digital platforms isn't tough. Especially when you need a follow-up, sifting through the profile and checking out the previous responses becomes imperative. Only if you find the Facebook page to be catchy should then you decide to invest in them.