10 Things We Learned While Remodeling
10 Things We Learned While Remodeling
We learned a lot while remodeling the House house.  Stuff I never cared to know (like how many different kinds of mold there are) and stuff that I found interesting (like all the different steps that go into building a pool).  Here are the top things we learned and wanted to share with you.
1. Everything, and I mean everything, will cost more than you think it will (or want it to!!!). We had sticker shock on so many things and we went quite a bit over our original budget.
2. You and your spouse/significant other will disagree.  The stress levels got a little out of hand on more than one occasion and, yes, we didn't always agree on things.  In fact, we often had completely different ideas on how things should look.  But, we always worked it out and are happy with how everything turned out.
3. It will take WAY longer than you expect, or want. You buy the house, hire a contractor and think…."yes, this will be done in no time.  It won't take that long." This will not be the case. Our entire remodel was a year and a half long.  We knew it would take a long time but honestly didn't think it would take a year and a half.
4. Don't cheap out on certain things. For us that was windows, floors and our pool.  We felt that getting the higher quality, hurricane impact windows was worth it, especially living in a place that can get some pretty bad hurricanes (and you get a break on your home insurance too). I also wanted hard wood floors in our main living area and so we splurged and got nice quality ones.  We also spent extra to get the large pool we wanted. This made sense for us since we live in Florida and we use it ALL THE TIME, all year round.
5.  It is a good idea to hire a general contractor.  For us remodeling newbies, it was worth it to pay an expert to help us through the process.  Sure we had our ups and downs with him, and it took way longer than expected but without him and his expertise we would still be waiting for stuff to get done.
6. You must learn to be patient. There will be delays due to weather, backorders, permits, etc.  Things completely out of your control.  It will be frustrating but there will be nothing you can do, except wait. I think my husband and I both created a few new swear words.
7. Learn to expect the unexpected.  Things will come up just when you think you are about done, like our mold situation I talked about here, here and here.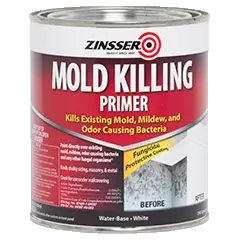 8. I am not good at decision making.  I live for remodeling shows on HGTV and DIY network but when it came time to choose items for my own home it became very overwhelming.  I knew I wanted a coastal, beachy vibe but I also like so many other styles and I wasn't always sure if what I was selecting would look ok and all go together.  I am happy with everything I chose and realized, hmmm, as long as I like it then who the hell cares!  It is my house after all.  Hiring a designer would have been ideal but I thought I could handle it and it wasn't in the budget to do so.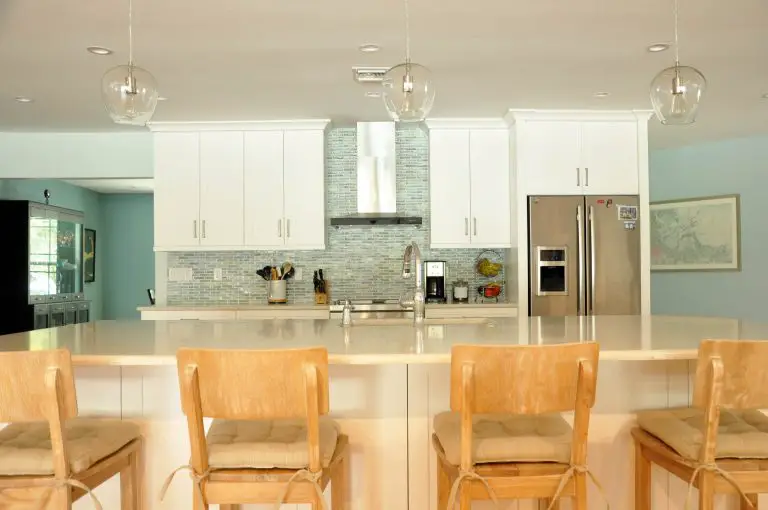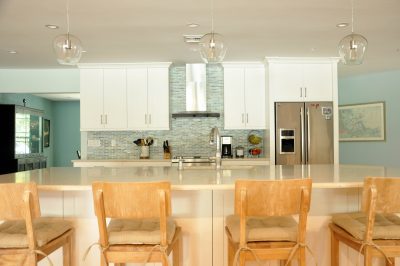 9. You will make mistakes.  There were several things that we didn't notice on the architectual drawings that were built and then we had to tear down and fix.  Like this column I talked about that had to go!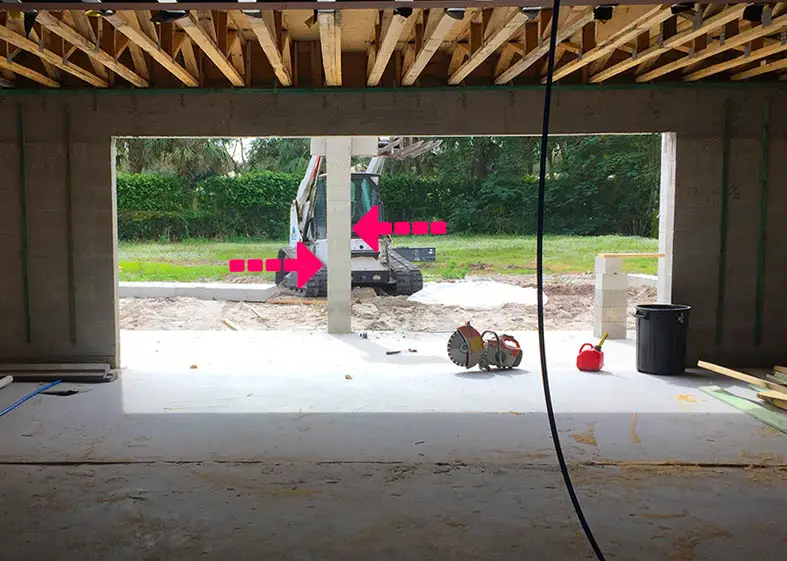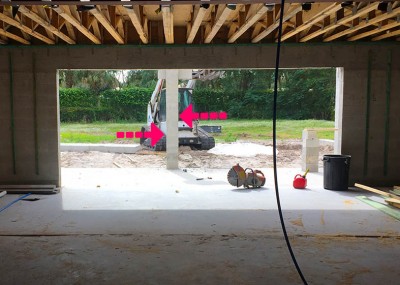 10. Personalities will clash.  My husband is very detail oriented, a definite perfectionist (and some might say a control freak) and this didn't always go over well with our general contractor.
Overall our experience was mostly a good one and we couldn't be happier with how things turned out.  That being said, I'm not sure I'd be willing to do another big remodel anytime soon and we don't plan on going anywhere anyway.
Has anyone else done this big of a remodel?  What did you learn?