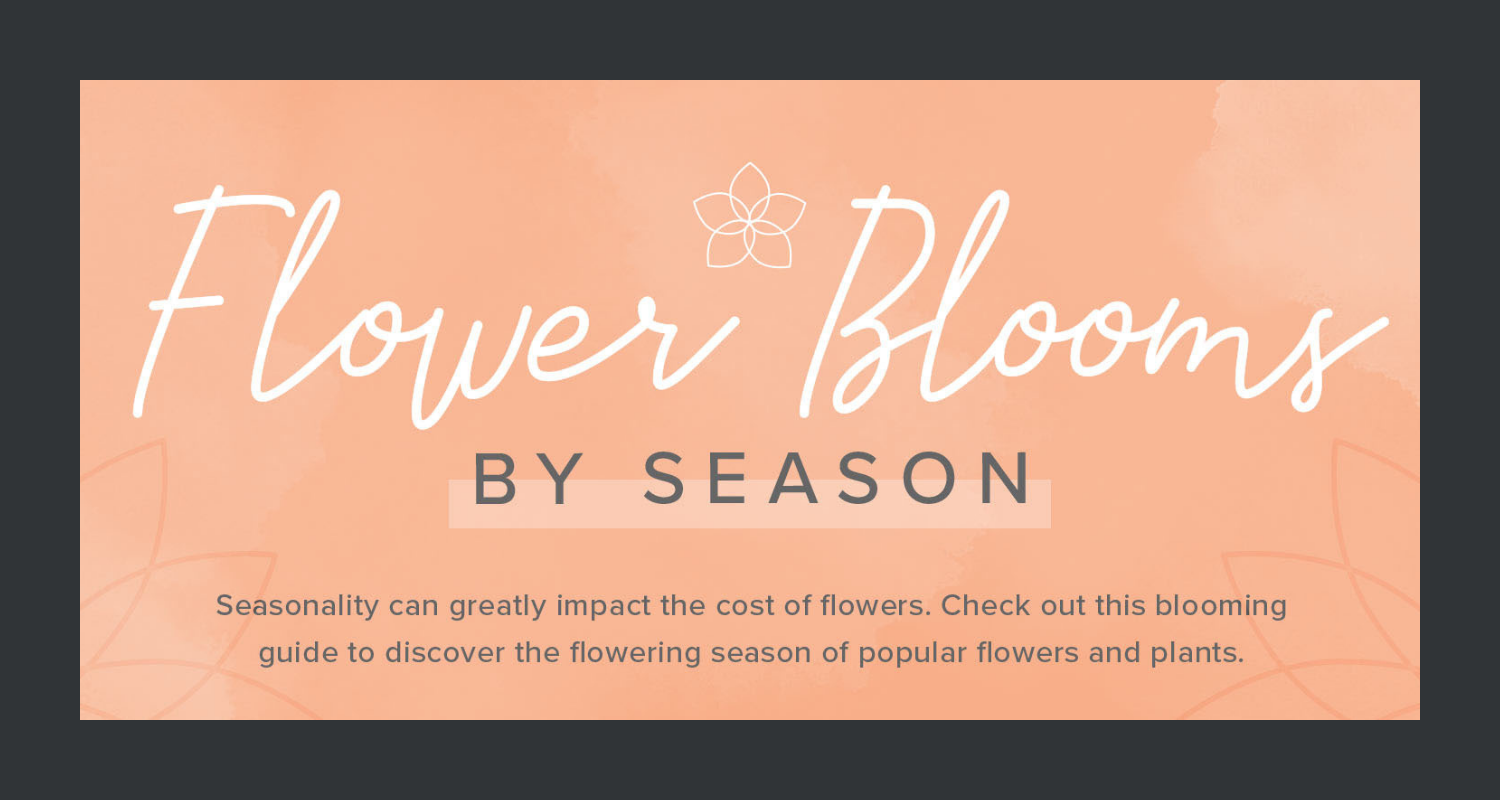 Seasonal Flower Bloom Guide for Bouquets and Centerpieces
Fresh flowers can turn any space into a vibrant and lively event. Whether it's a dazzling centerpiece or an elegant flower arrangement, you can take any room and make it a party with florals. However, when planning a large event, floral costs can quickly add up. One event planning hack is to choose flowers that are in-season to help cut costs while still getting the best quality flowers. 
Zola created this seasonal blooming guide to showcase all of the seasonal blooms for spring, summer, fall, and winter. They also included year-round blooms to help you pick out fresh florals any time of the year. From hydrangeas to sunflowers, you'll find that a variety of floral shapes and colors in each season. 
If you're planning a big event such as a birthday or bridal shower, you may want to incorporate these seasonal blooms to embrace the natural decor each season offers. 
Flower bloom chart:
Spring
Summer
Fall
Winter