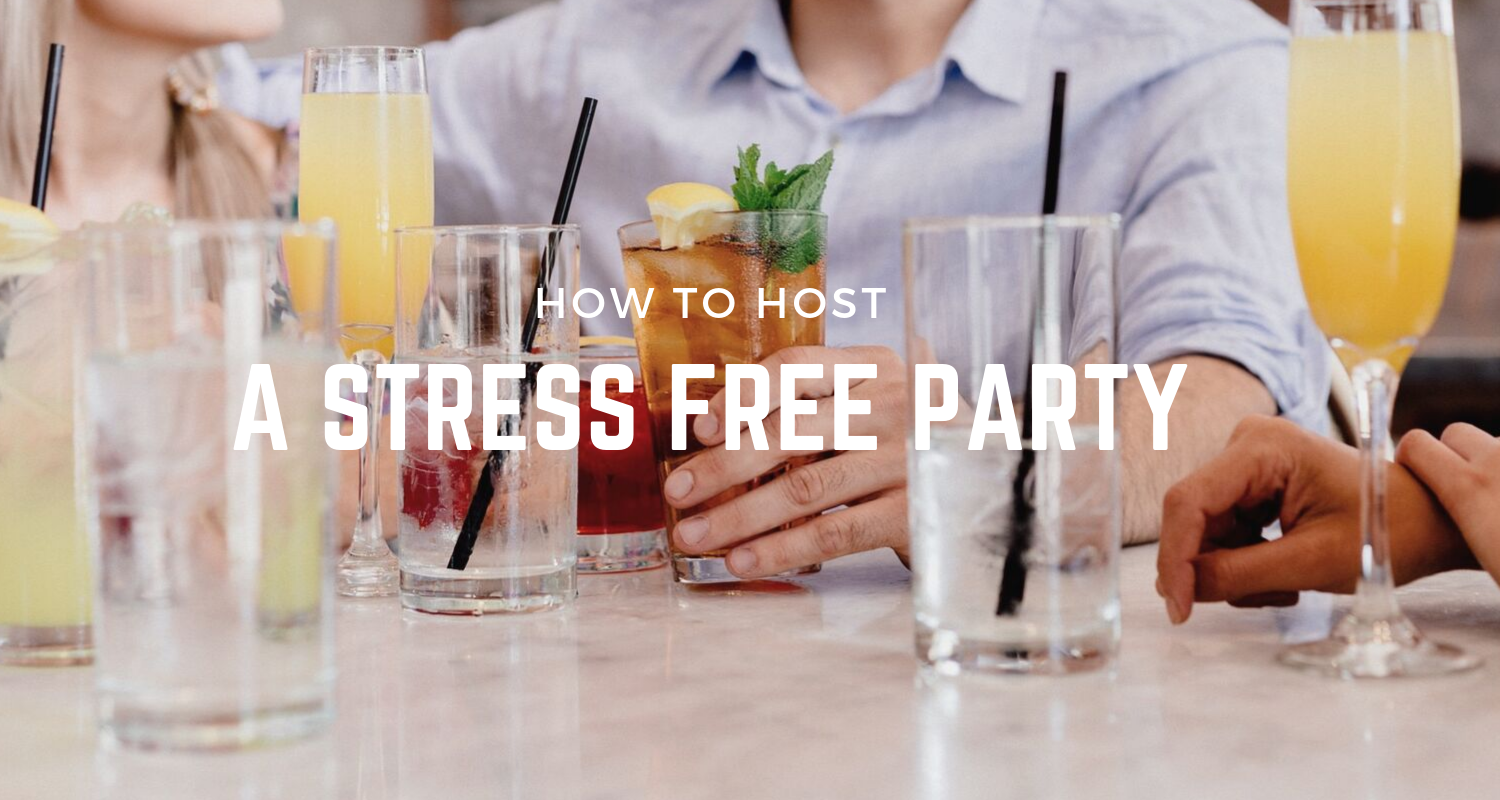 How To Host A Stress-Free Party
Parties should be fun events for everyone – including the host. Unfortunately, many party hosts never get to join in the celebrations because they're so busy hosting. Duties such as cooking food, getting people drinks and tidying up can end up making the event very stressful. However, it doesn't have to be this way. Here are just a few ways in which you can make hosting a party less stressful.
Prepare food beforehand
Preparing food before your guests arrive prevents you from having to spend the whole night in the kitchen. A lot of foods can be prepared in advance and refrigerated/frozen so that they can then be heated up later. Preparing food in advance also gives you more time to rectify mistakes and you won't be distracted by guests talking to you as you cook.
Opt for a buffet
Choosing to do a buffet takes away the hassle of having to serve up food to each guest individually. It also allows your guests to choose the foods they want – this can make things easier if you're catering to vegetarians/vegans or people with allergies (as well as plain old fussy eaters).
Use disposable cups/plates
Disposable cups and plates take away the stress of washing up after. You can simply throw away these cups and plates afterwards. It also prevents plates and glasses getting broken (which is often inevitable at a party).
Set up a self-service bar
A self-service bar allows you guests to get their own drinks rather than you constantly having to top up everyone's cups. This could be something as simple as putting a few beers and soft drinks in an ice box and then having a table with some cups on. Alternatively, you could set up your own cocktail bar with spirits and mixers.
Ask guests to bring their own food/drinks
Encourage your guests to bring some of their own food and drinks can reduce the need to supply as much. As well as saving you some time shopping and preparing, it could save you some money. In the case of food, it could be worth asking guests what they plan to bring first so that you don't end up with five bowls of potato salad.
Hire a catering company to host it for you
There is of course the entirely stress-free option which is to outsource the entire hosting duty to a catering company. This could be worthwhile if you're catering for a large party of guests or if you simply want to make the event special beyond your capabilities. You could even look into private event spaces if you don't want to host the party at home. This way, you're guaranteed to have the freedom to mingle, allowing you to enjoy the event.
Let family and friends help organize it
You don't have to organize the entire event yourself. Friends and family may be able to help with sourcing food or planning decorations. This could take a lot of stress out of planning the event by giving you less responsible. You could find that many friends and family are more than willing to help – it's just a case of asking.