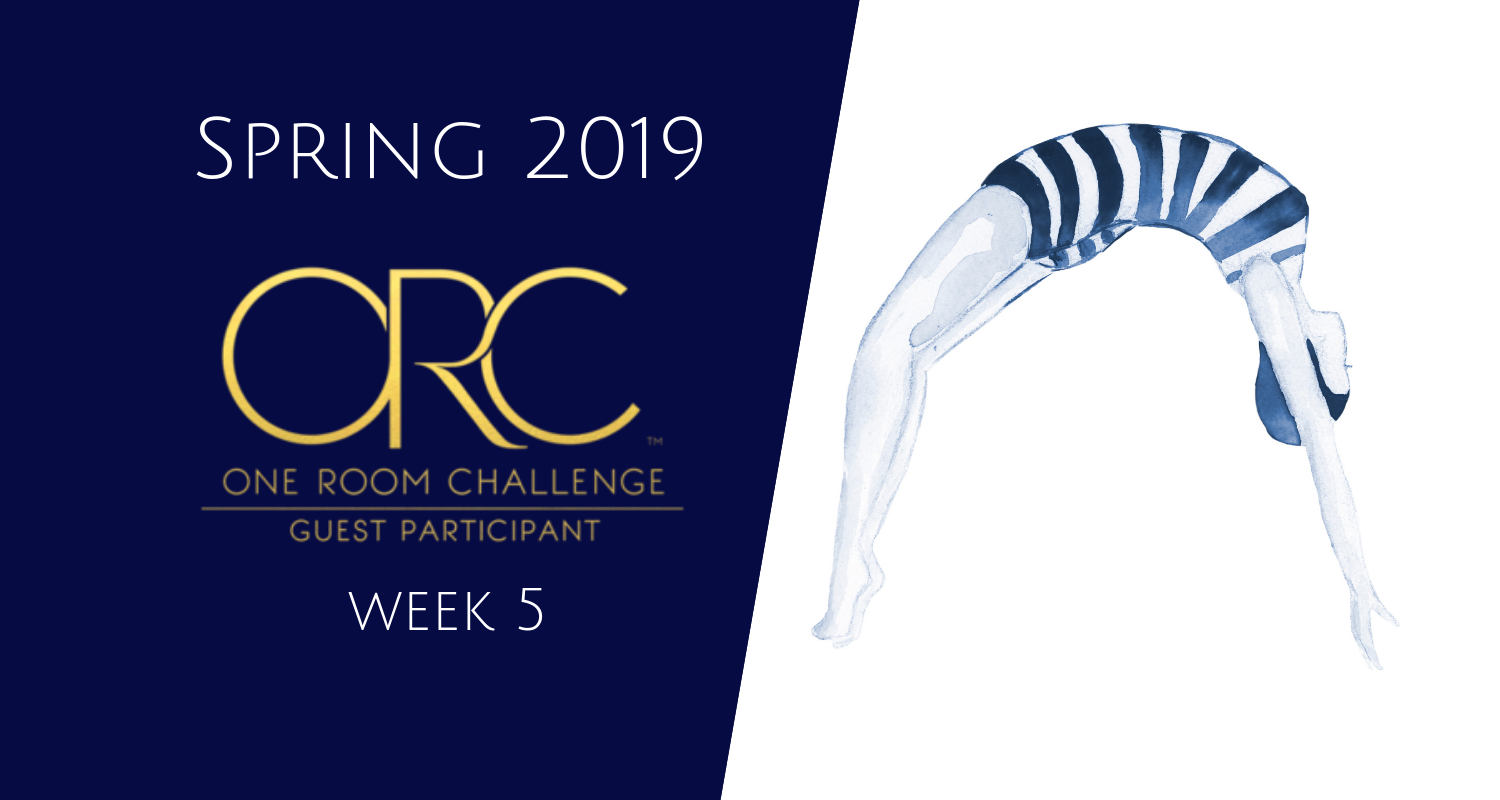 Week 5 – One Room Challenge, Guest Bathroom Makeover
Welcome to Week 5 of the One Room Challenge!
I've chosen to transform our Guest Bathroom in this challenge.  In case you missed it, you can catch up here on Week 1, Week 2, Week 3 and Week 4.
You can see all the other participants in the One Room Challenge here.  There are so many amazing projects, so if you have some time please check them out.
This post contains some affiliate links for your convenience (which means if you make a purchase after clicking a link I will earn a small commission which helps keep my blog up and running but it won't cost you a penny more)!
Hanging up Artwork…
This week I worked on hanging up all the new artwork I got for this project.
My mother gave me this awesome, vintage piece that she found at an estate sale.  It really is perfect for this space and the vintage coastal look I was going for.  Thanks, Mom!
I bought this print on eBay and then got the frame at Michael's in a similar driftwood color to the shelves we installed on the wall behind the toilet.  This print really brightens up the white walls, in my opinion.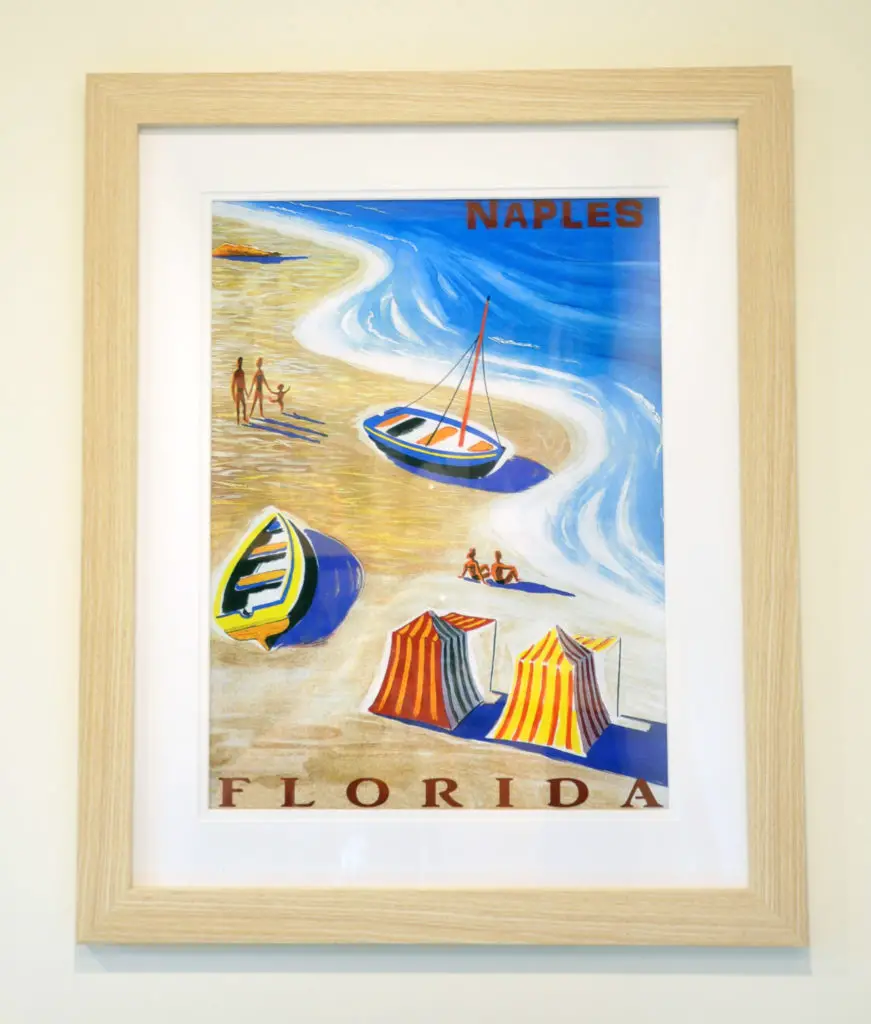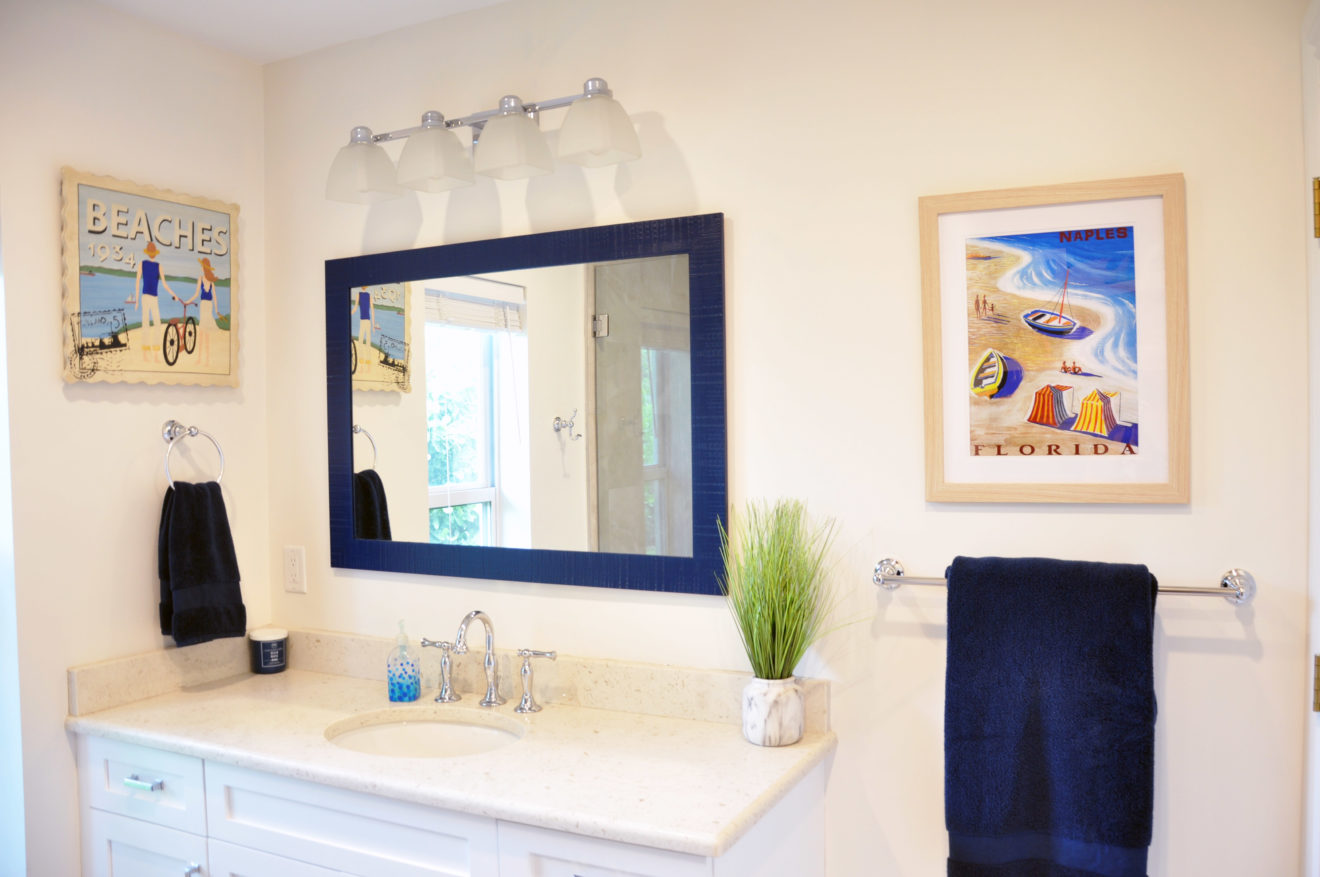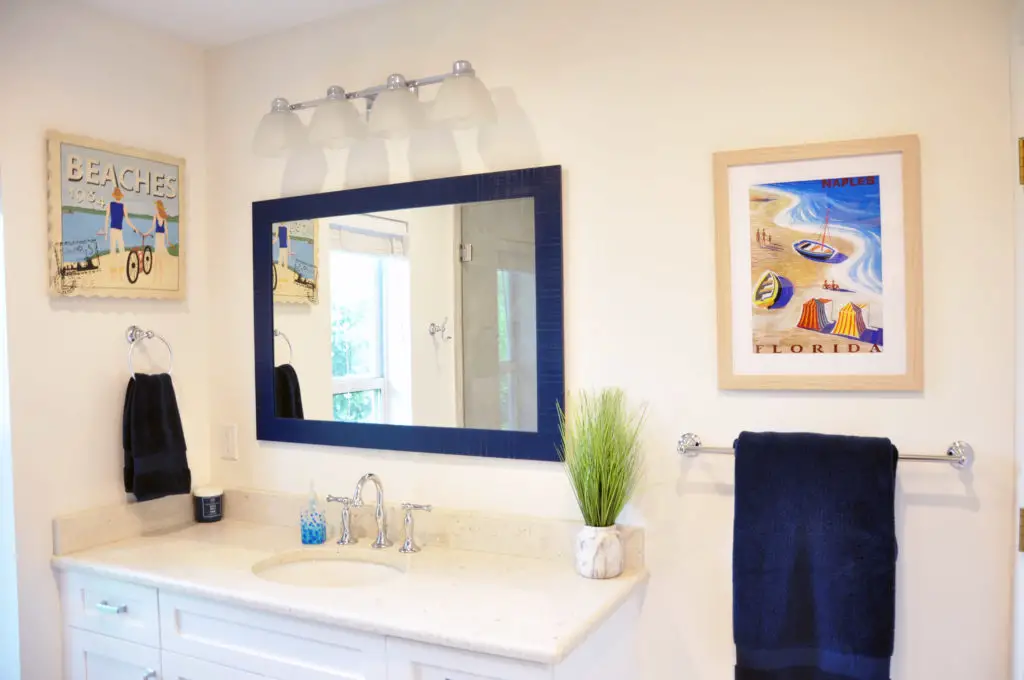 I found these fun prints on Etsy.com from a vendor called DearVioletArt.  I wanted something vintage looking, yet simple enough not to make this area look to crowded.  These fit the bill.  Aren't they cute?  It was really hard to get a good photo of these since the wall on the other side of the toilet is in the way.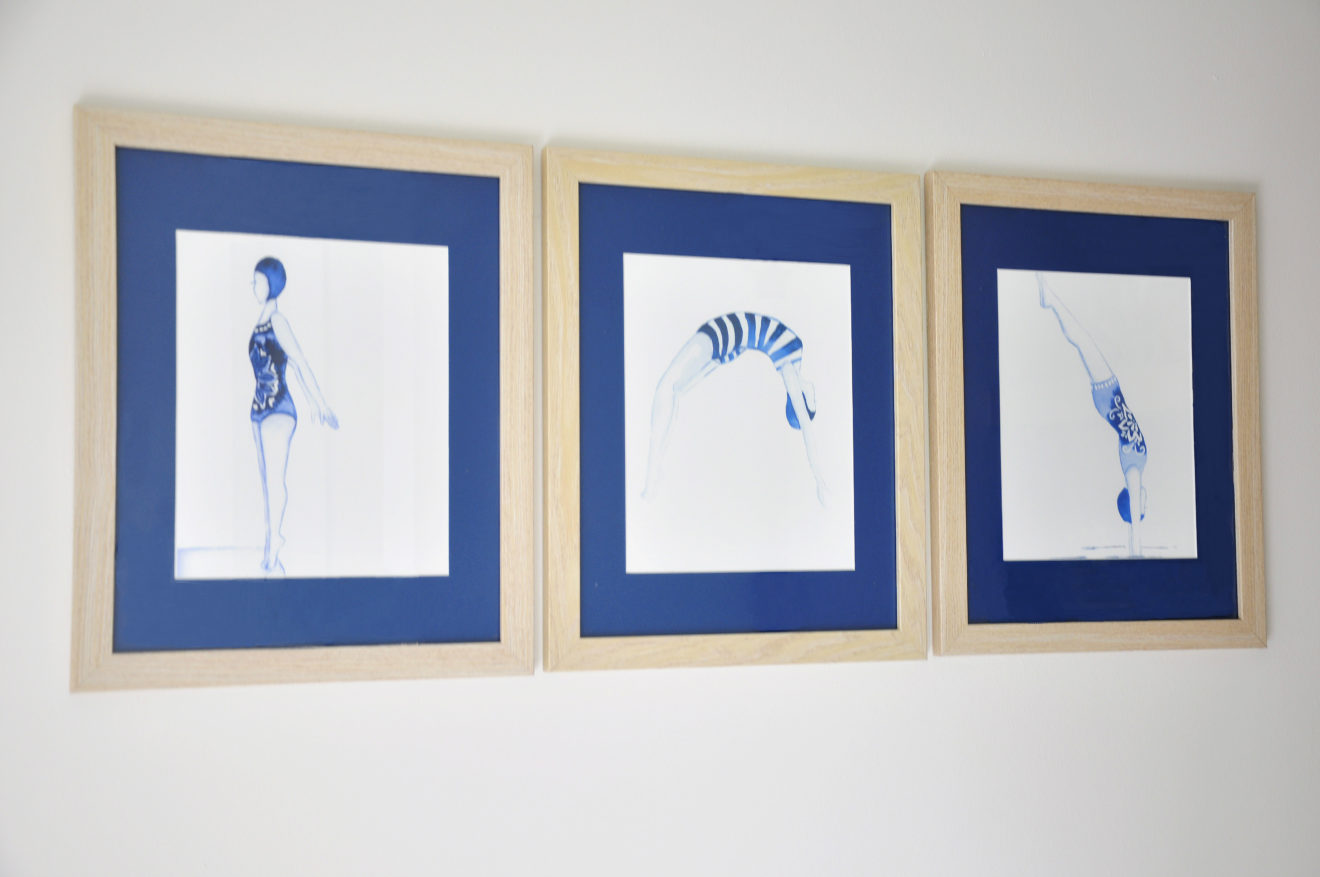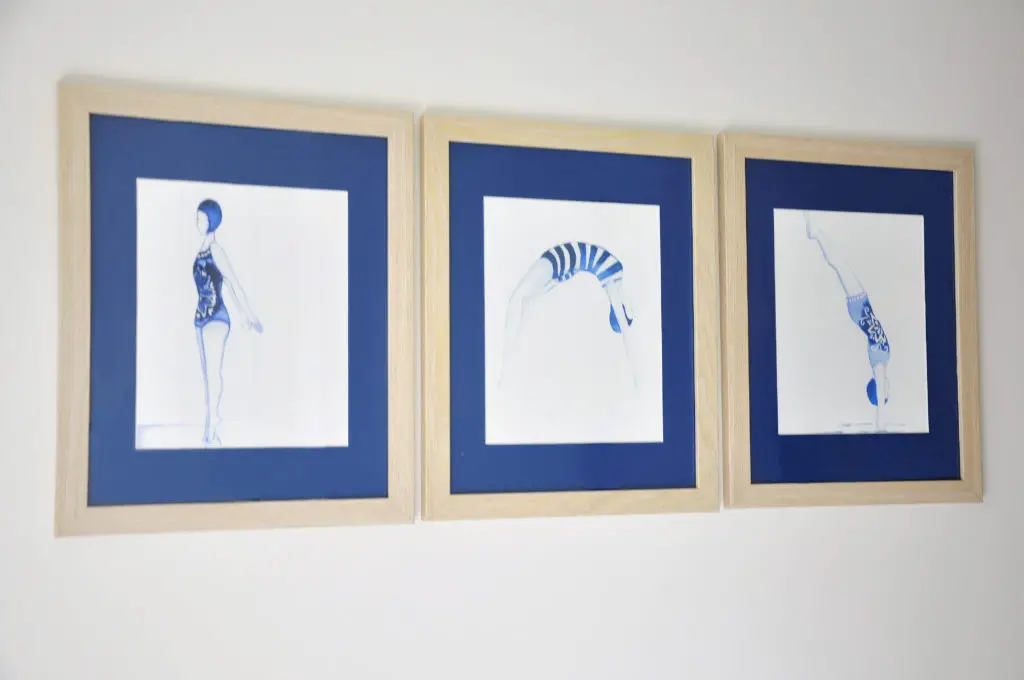 Here is a better look at them…They printed out a little less navy from my computer, but I am happy with how they look.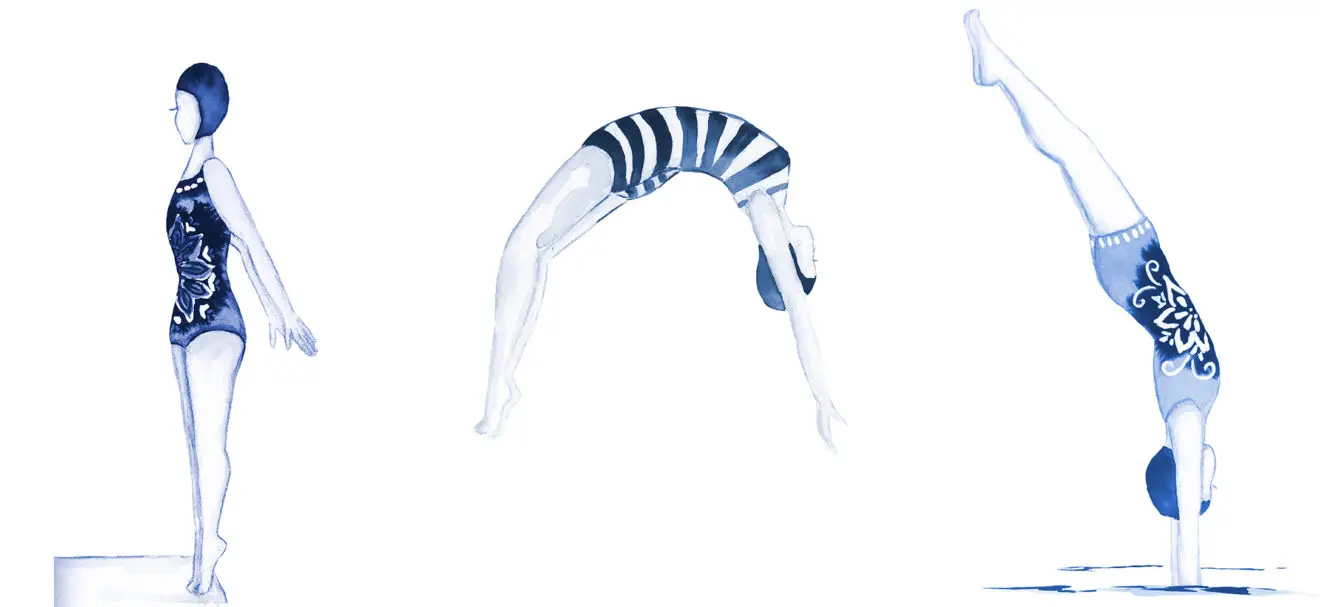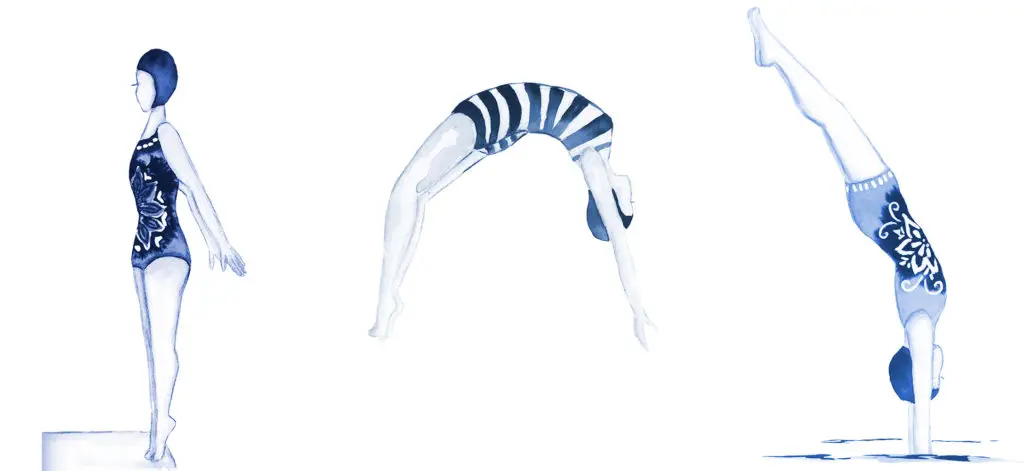 Have ever used etsy for any artwork? If not, you should check it out.  There are hundreds of images that you can download really inexpensively.  Once downloaded, you need to print the images out yourself, either using your own printer, or finding a place to print them for you.  I have done both depending on what size image I want.  My home printer is only able to print up to 11×14.  I have used Walgreens, and Sam's to go bigger than that and you can usually find a discount code online.
Anyway, I printed these out on my home computer and then got the frames and mats at Michaels.  The frames were buy 1 get 2 free at the time of my purchase.  Good deal.  I found the oar at HomeGoods.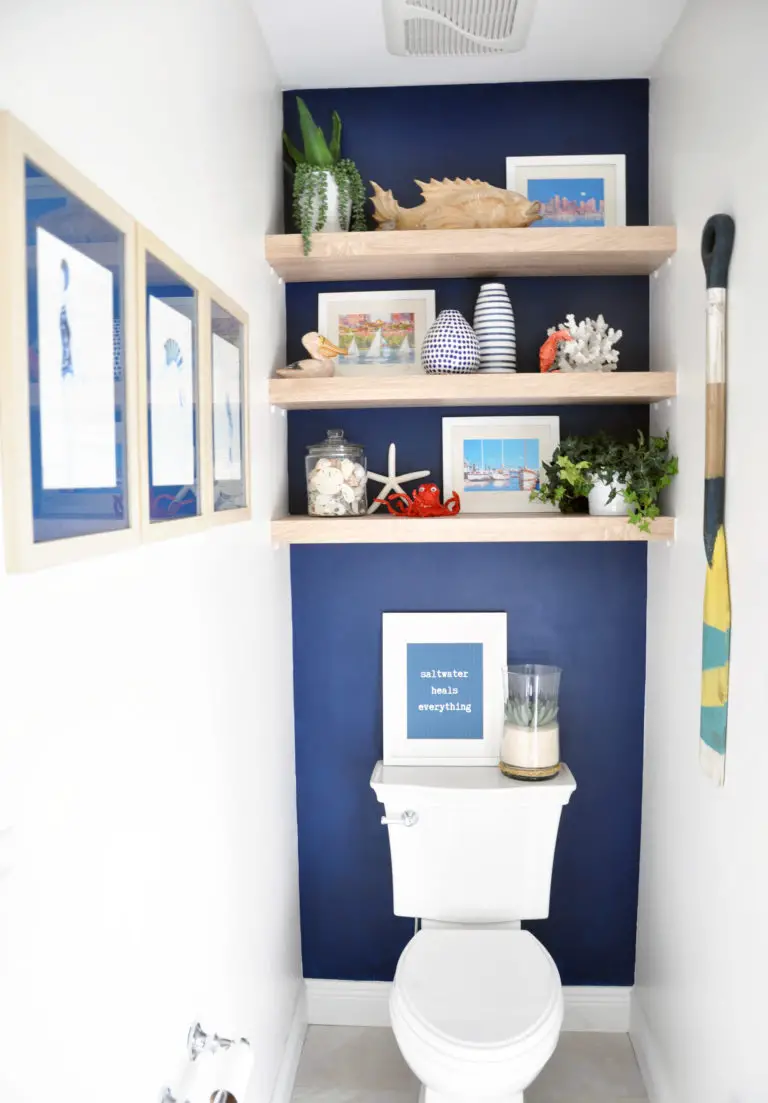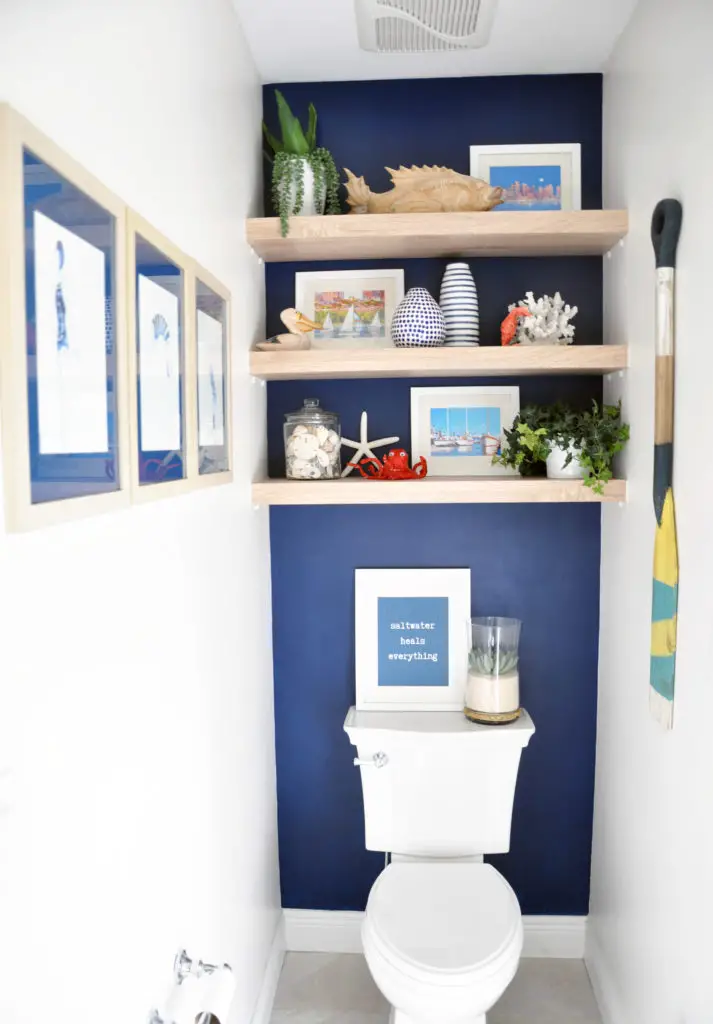 Next week is the full reveal!  The only thing left for me is finishing touches and trying to find a window treatment.