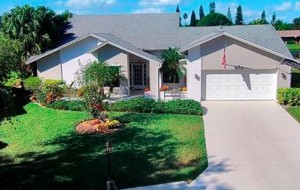 (Are you in the process of moving?  If so, check out "A Step-by-Step Guide on Moving House Utilities Checklist")
Hello!  It's been a while since I've posted anything.  That is because we've been busy moving.  Moving sucks. Am I right?  Whether you are planning a cross country move or moving only a mile away, it's a stressful transition regardless. I'm sure most of you out there have moved a time or two.  It's one of those things that you forget how awful it is until you go threw it.  Sort of like giving birth.  It's not much fun yet people keep doing it. I did it twice myself.
Anyway, we are now camped out at the Residence Inn for the next week.  We have a 2 bedroom suite with free breakfast every morning and, most importantly, free happy hour at night. 🙂 It feels like we are on vacation even though we're just 15 minutes from our old house.  Then we will move to my husband's aunt and uncles condo (once their renters are gone).  We are lucky to have that option and are so appreciative and thankful that it is available and they are letting us stay there.   None of us are moving very fast today (Sunday).  My husband and I are exhausted and our bodies are sore.  We've been working non-stop from morning until late at night packing for 7 days straight.  We took 3 trips to Goodwill with our cars full of donations, packed up 2 PODS to send to storage and made endless trips to the House house with my friend's trailer loaded up, where we filled up the garage, the lanai, and some of the empty rooms with furniture.  Thank you Crossfit for making me lift heavy things daily. We did hire movers to lift the REALLY heavy things but I feel like I wasn't completely useless and definitely did my fair share of helping and heavy lifting!  We also had some help packing.  Thank you to our awesome cleaning lady, Pam McBroom.  You were a HUGE help!
Moving is so bittersweet. You work your ass off packing, cleaning, and organizing to empty out your house by a certain time that you don't really get to say a proper goodbye to the place you've lived for however many years. For us it was 5.  My boys were 2 and 4 when we moved there. They are now 7 and 9. My youngest learned to swim in that pool.  My oldest had his first sleepover.  They both learned to ride their bikes on our cul-de-sac.  So many memories!  We are ready to move on and make lots of new memories in our new house. I wish the House house was ready for us to move into, but it's not and we have to deal with it, and know that it will be ready soon (and worth the wait). So anyway, goodbye house. It's been real! We'll miss you!!!
Here we are at the hotel pool.  Relaxing after all our hard work.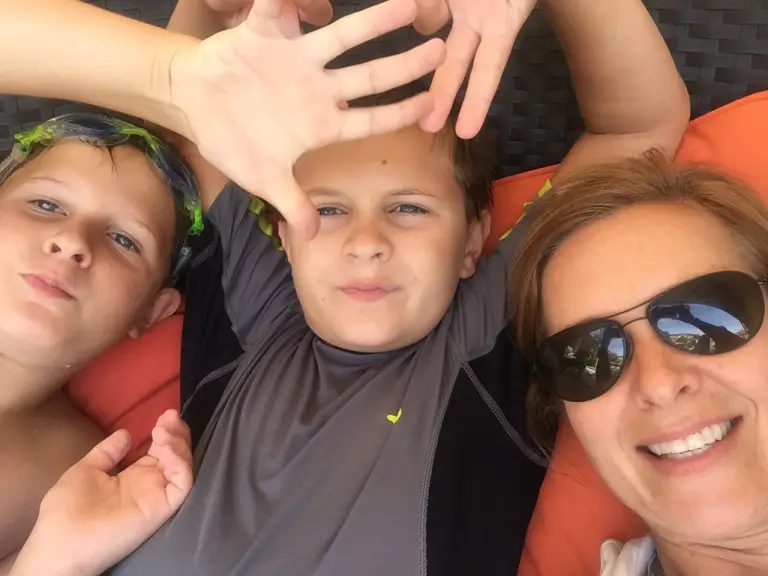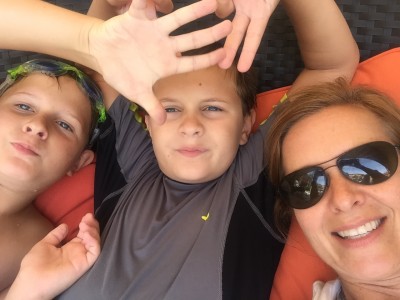 Stayed tuned for this week's Weekly Update.  There is lots to share.  Exciting stuff.