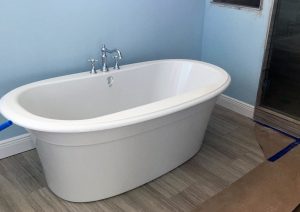 Wednesday Weekly House Remodel Update – April 27th, More progress
Hello!
We've made lots more progress on the House house.  We are targeting a move in date for the first weekend in May.  That is less than 2 weeks away!  The house might not be totally done but it'll be damn close.
I've been so busy I barely had time to write today's post.  But here goes nothing….
Kitchen…
Check out my new kitchen!  It is beautiful.  We are still waiting on counters (which will probably be installed early next week), appliances (which come this Friday) and faucets (which obviously need a sink and counters to install it on).
And here is another reminder of what it looked like before…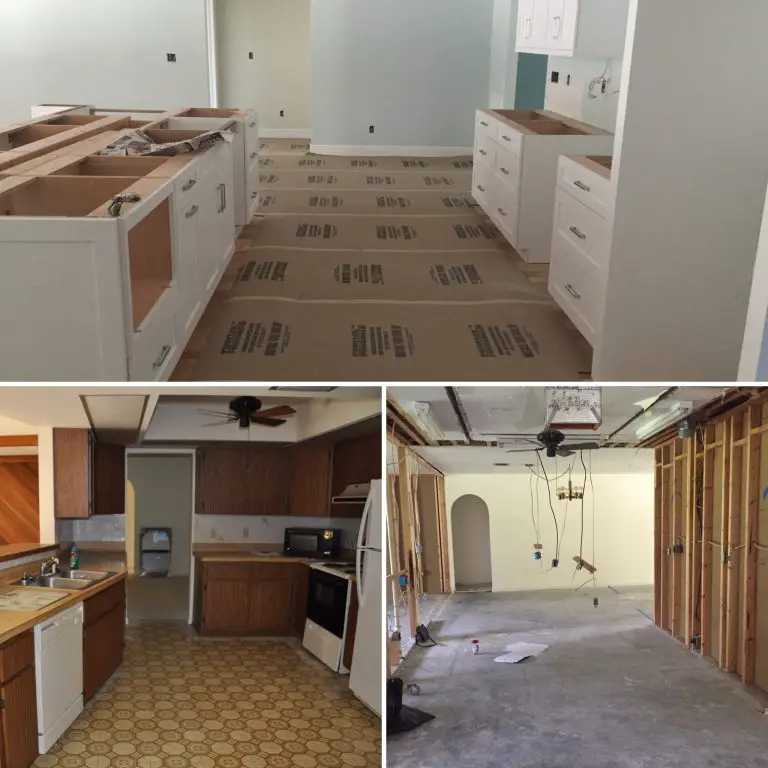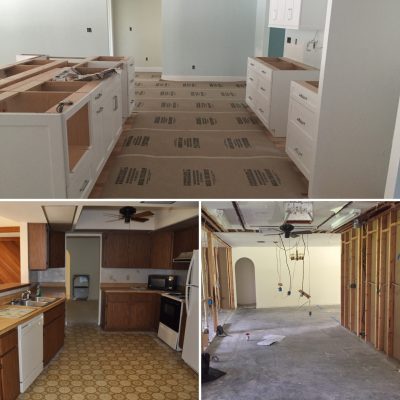 Plumbing…
Check out my fabulous tub!  Pretty, right?  I likie!  Can't wait to soak in this bad boy.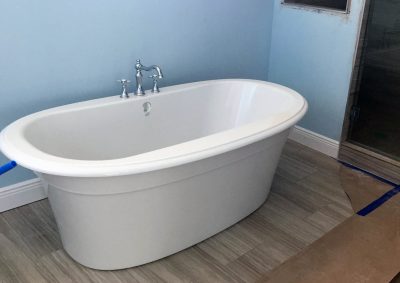 Plumbers also installed a toilet and one shower head too. Lots more to do but they're getting there.
Upstairs Deck Tile…
We found this great porcelain tile that looks like wood at Home Depot for pretty cheap for the small deck that is off the master bedroom.  Once this is done we can install the spiral staircase that will go from this deck to the pool downstairs.  Can't wait to see this installed.  The staircase is in our garage right now.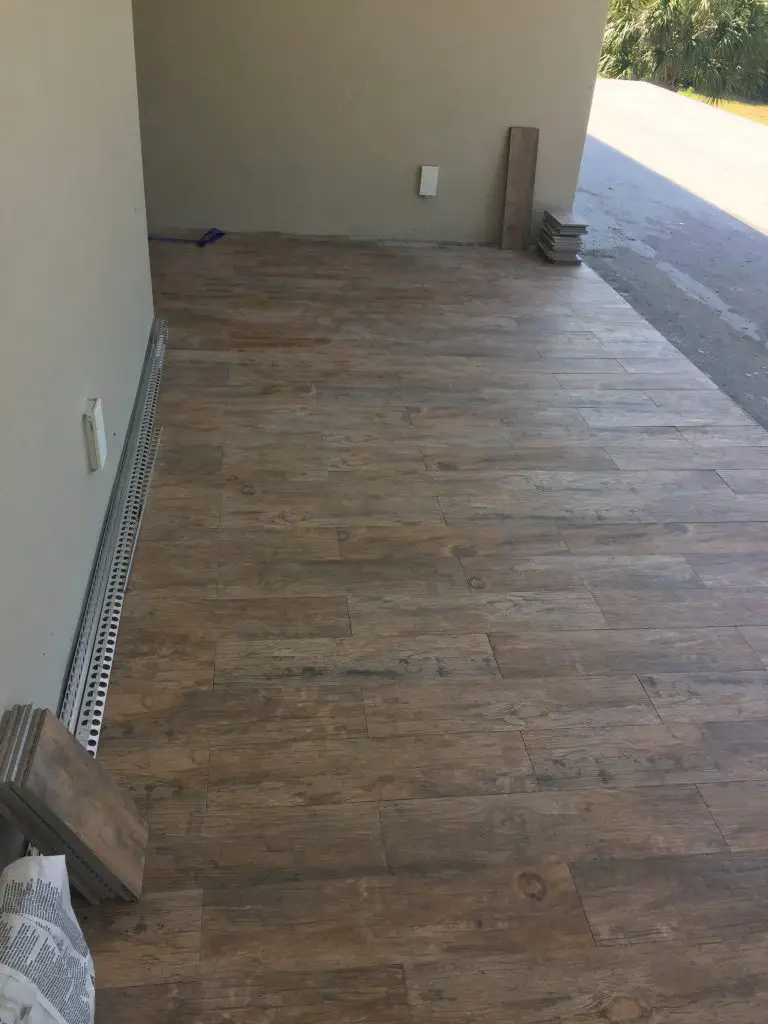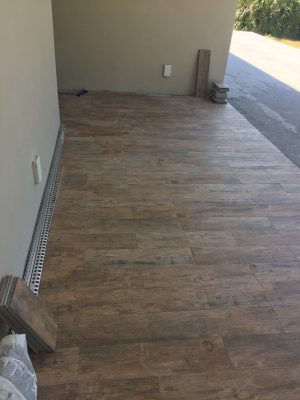 Office Floor…
My husband and I are going to attempt to install this floor tomorrow.  It is interlocking foam flooring used in gyms (and other places too), but it looks like travertine tile!  Half of the office if a gym so my husband wanted this type of flooring in there so we figured we would just install it throughout the room.  We cleaned out and cleared out this room today.  Wish us luck!
We are almost to the finish line.