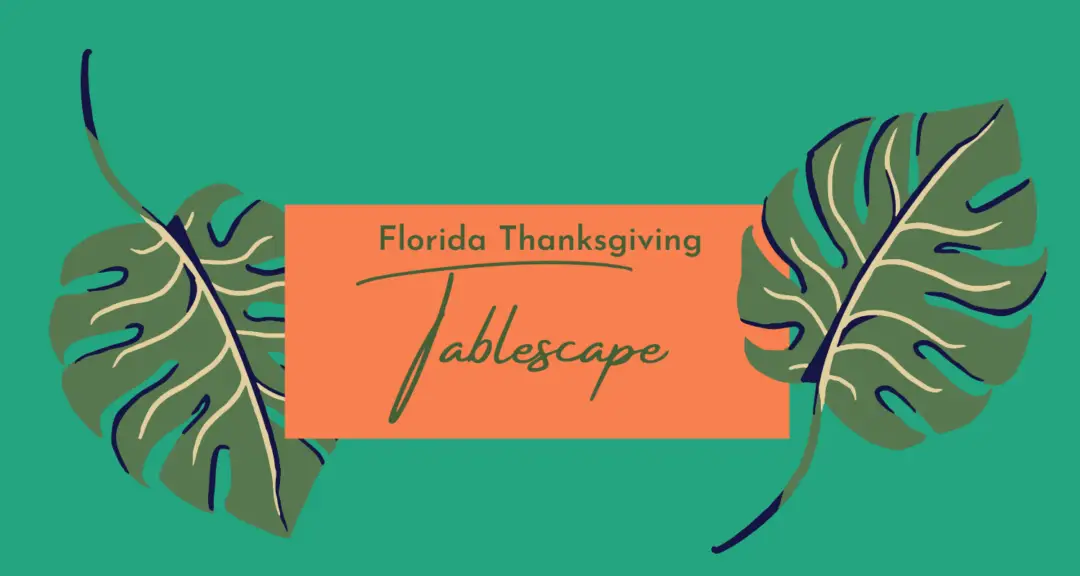 Florida Thanksgiving Tablescape
3 Steps to a Great Tablescape for any Holiday….
I know, I know, it's only August and here I am decorating my table for Thanksgiving. Part of my job as a home decor blogger is to try to inspire you in your own home, and give you ideas to decorate. This is why I start decorating for Holidays so early. Below I will go over the 3 Steps I take to make a tablescape for any holiday. I hope this helps you organize and make yourself a nice tablescape too.
You don't have to live in Florida to make this tropical Florida Thanksgiving Tablescape, and I really hope you like it. If you do, please Pin this page for later.
---
But first a story…..
For the last 2 years, we have celebrated Thanksgiving on the beach and it has been amazing. It is a bit of a pain in the neck having to lug all the stuff to the beach, but once you are there and set up, it is so worth all the effort. Here is a post I wrote all about it and below are some pictures from the last 2 years.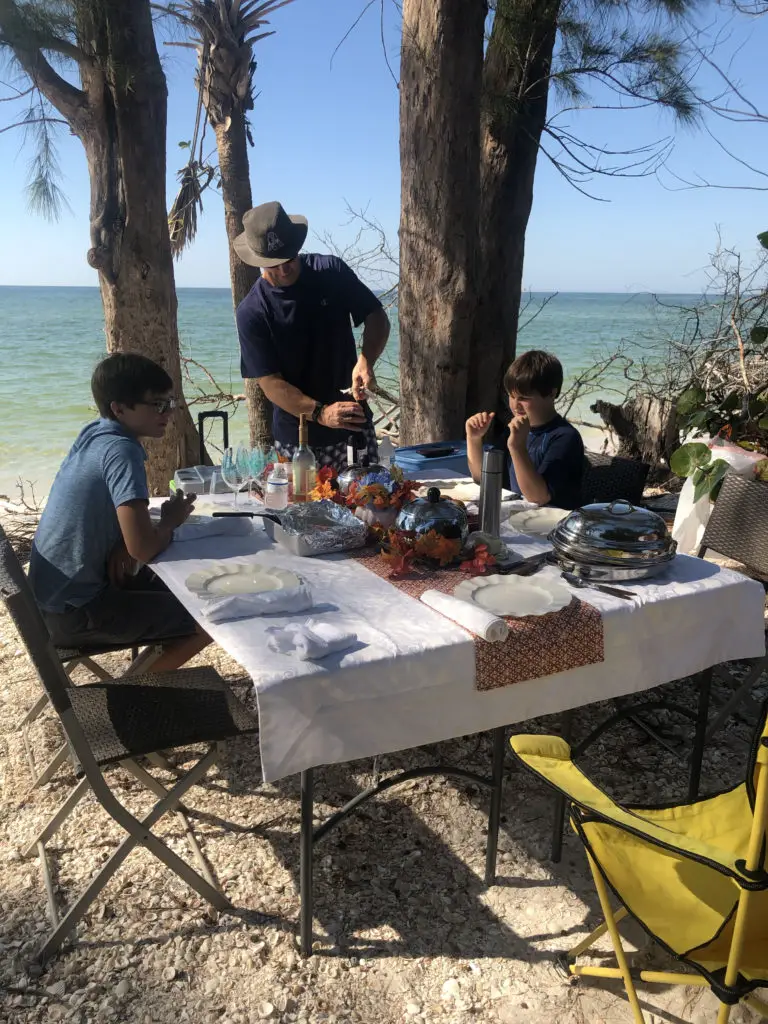 Even is we have Thanksgiving on the beach, I still decorated my table and may even have a few friends over for a Friendsgiving this year. Cause, why not, right?
Here are the 3 Steps I take to make a great tablescape…
Step 1, Pick a Theme and Gather your materials….
I was inspired by my friend Victoria, from Do Telle a Belle and VG Invites to make this tropical fall tablescape. Victoria has a fabulous lifestyle blog and also designs the most incredible invitations. She is an amazing artist. All of her invitations are her own incredible watercolor artwork. This particular invitation that she designed (shown below) is the inspiration for my Florida Thanksgiving tablescape.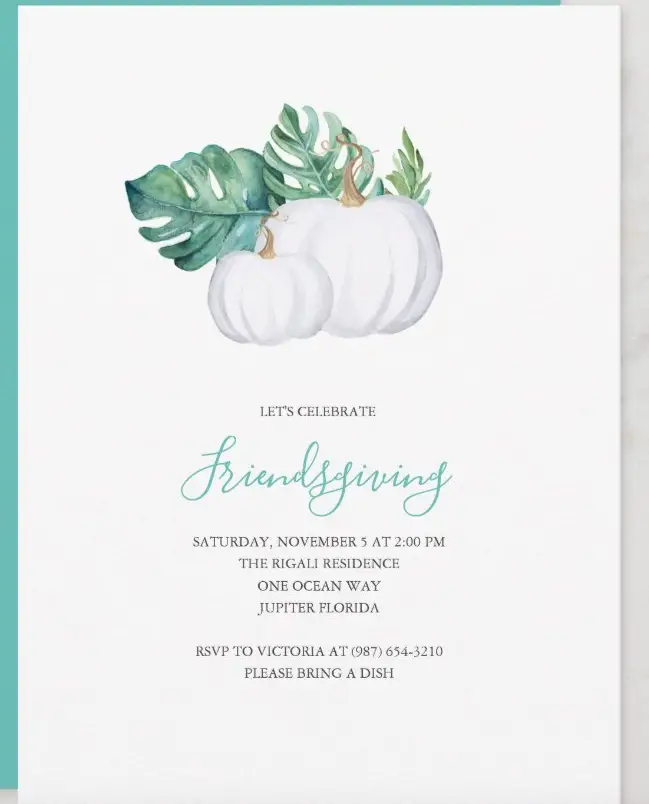 After you pick a theme or color scheme, then you will want to figure out what materials you have and what you may need. As stated above Victoria's beautiful invitation was my inspiration for this tablescape. You can find tons of ideas and inspiration on Pinterest.
Many of the things that I used for my table, I already owned. Like these mats from Target, my china plates, the table runner, and wine glasses. My mother-in-law recently gave me her sterling silver flatware and it is so pretty! Naturally, I had to use that too.
I bought the white salad plates from Target, the small white pumpkins from TJ Maxx, the monstera leaves and burnt orange charger plates from Hobby Lobby. The orange flowers came from Dollar Tree, as well as the other slightly larger white pumpkins. I made the pumpkin shells that my guests will be able to take home (if you would like to purchase some of these shells, please contact me. I have an Etsy shop, but these pumpkins are not listed on the site. Please contact me for a custom order).
Step 2, Start Setting it Up…
When setting up a tablescape, you just need to play around with it until you are satisfied. The final result here took me a few reiterations. I played around with different colored salad plates and folding the napkins in several ways until I was happy with the look.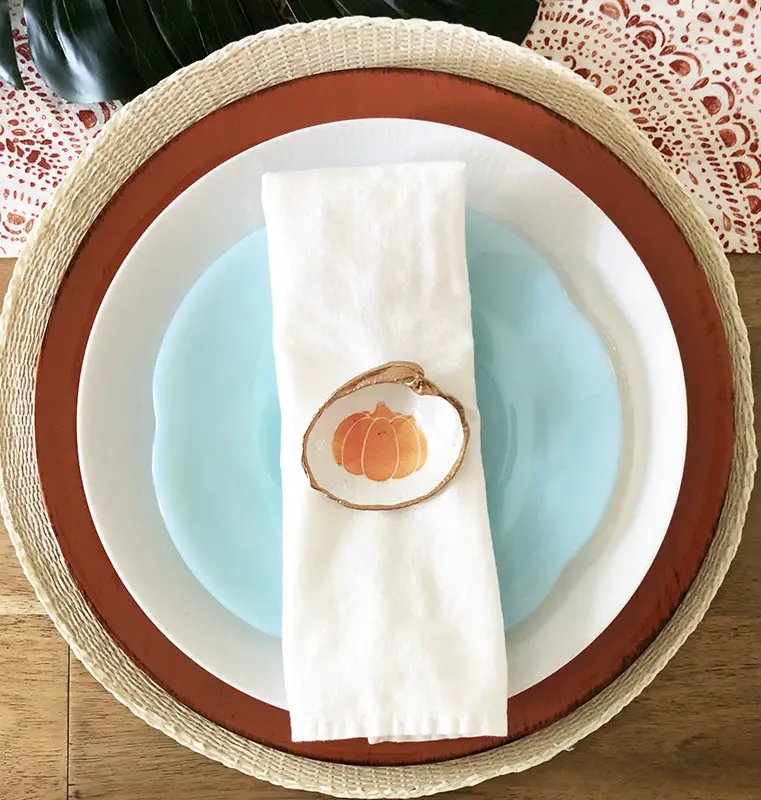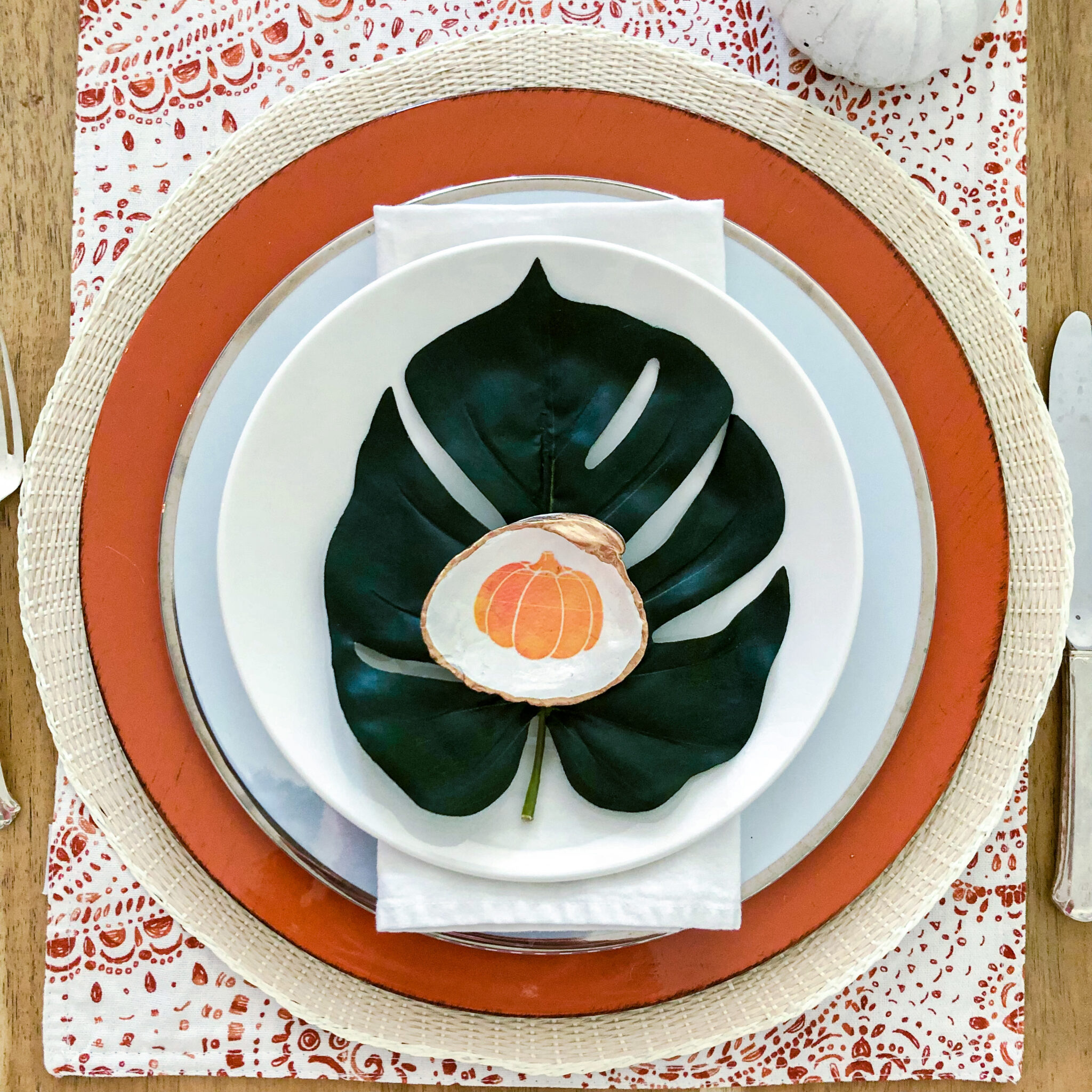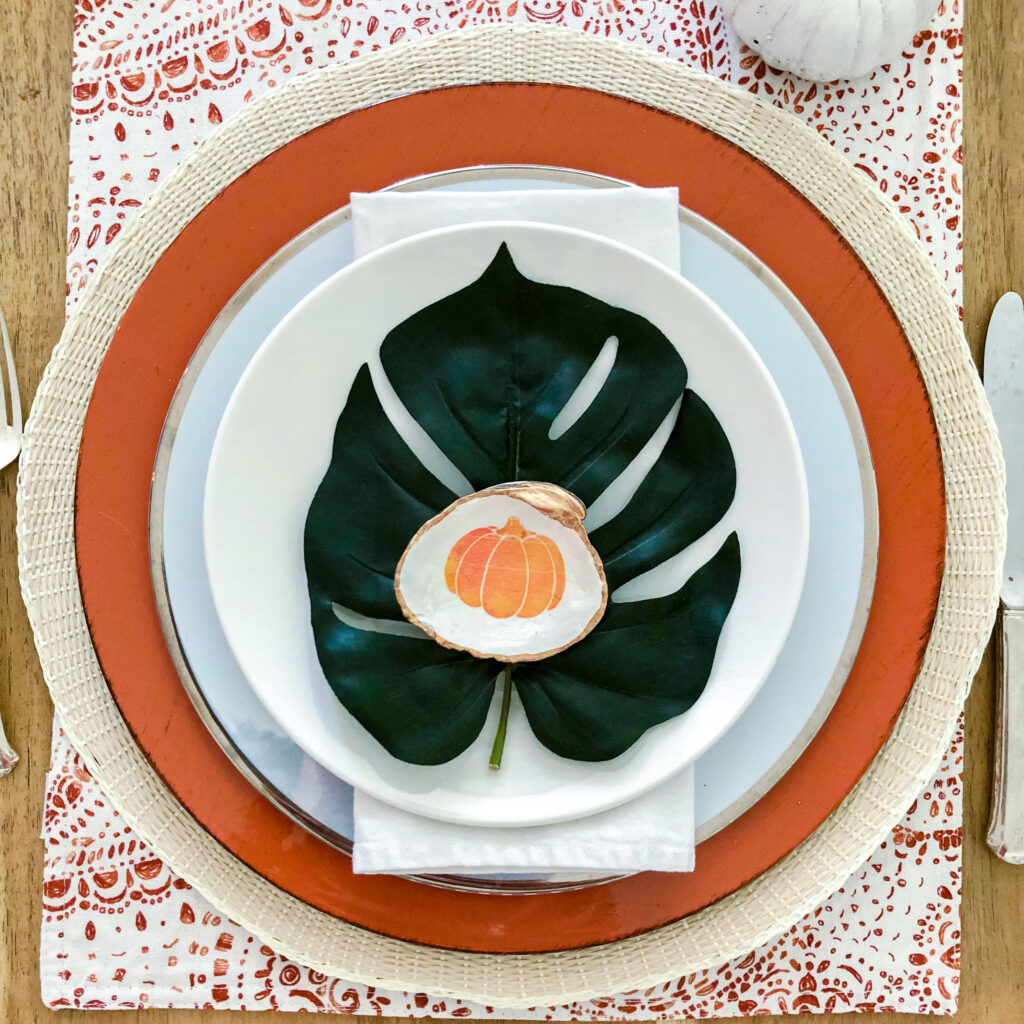 Step 3, The Finishing Touches….
Once I had the place setting the way I wanted it, I was able to add all the finishing touches such as the silverware, wine glasses and the centerpiece. My centerpiece was easy to make. I used some of the monstera leaves I bought at Hobby Lobby and then placed some orange flowers, and orange leaves (from Dollar Tree) in the center. We don't have 'Fall' down here in Southwest Florida. Everything stays green all year long. I was trying to keep my table tropical yet somewhat traditional at the same time. That is why I added the pops of orange.
And that is it. The most important thing here is to HAVE FUN.
Here is the final setting. I hope you like it. Let me know what you think.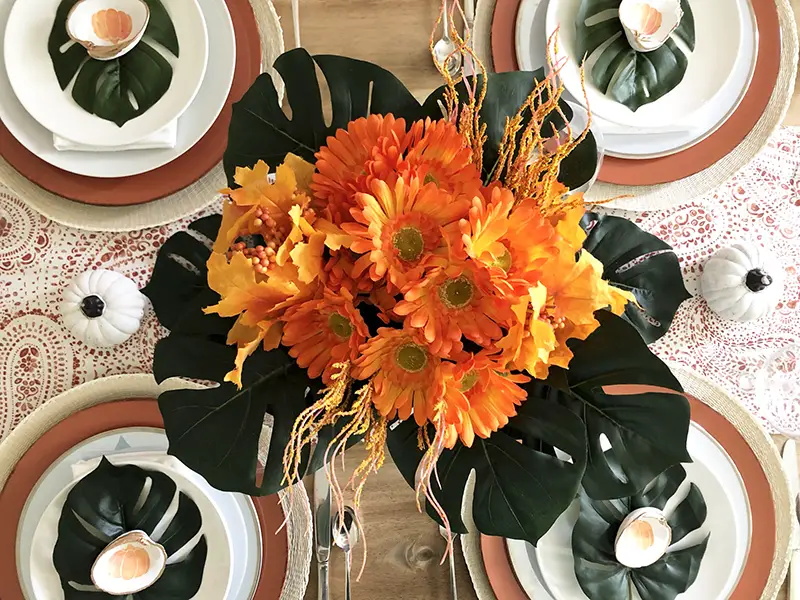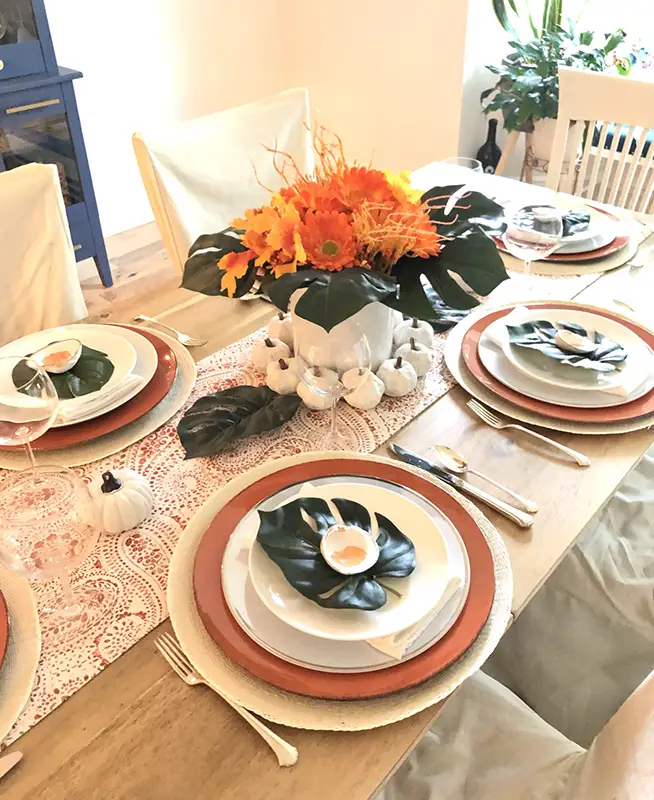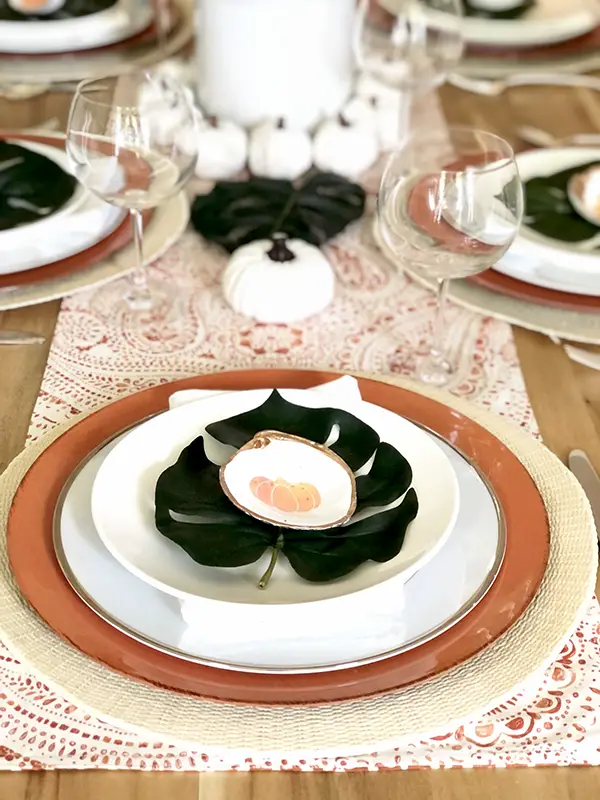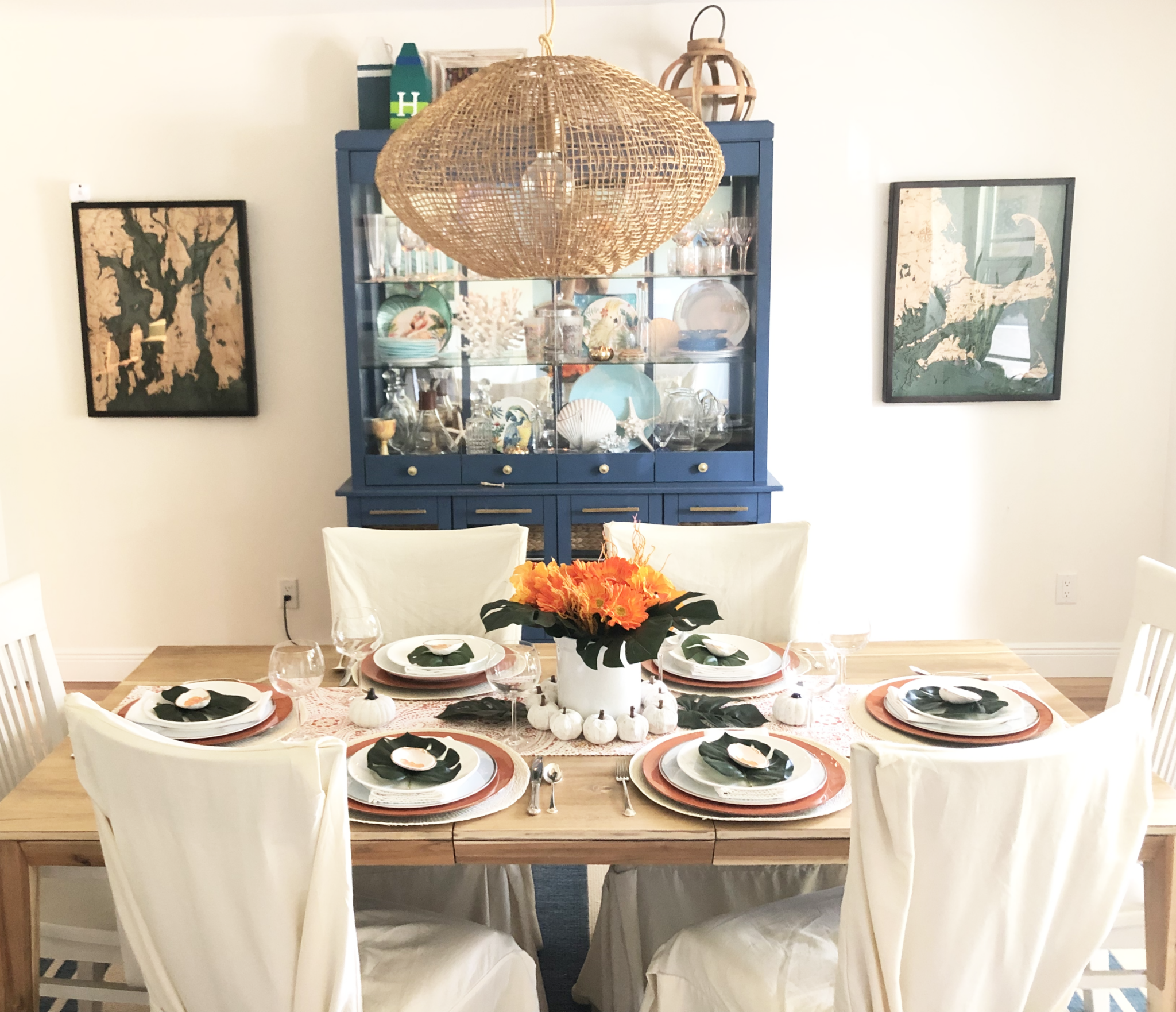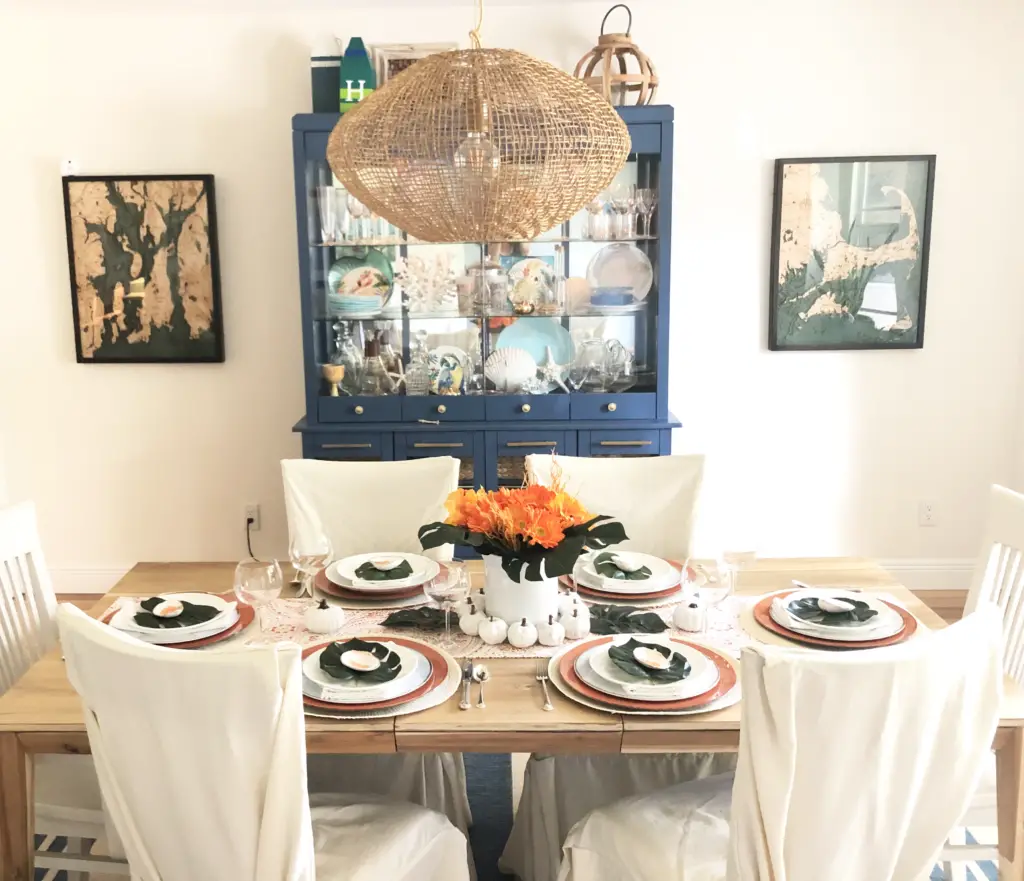 PIN FOR LATER…