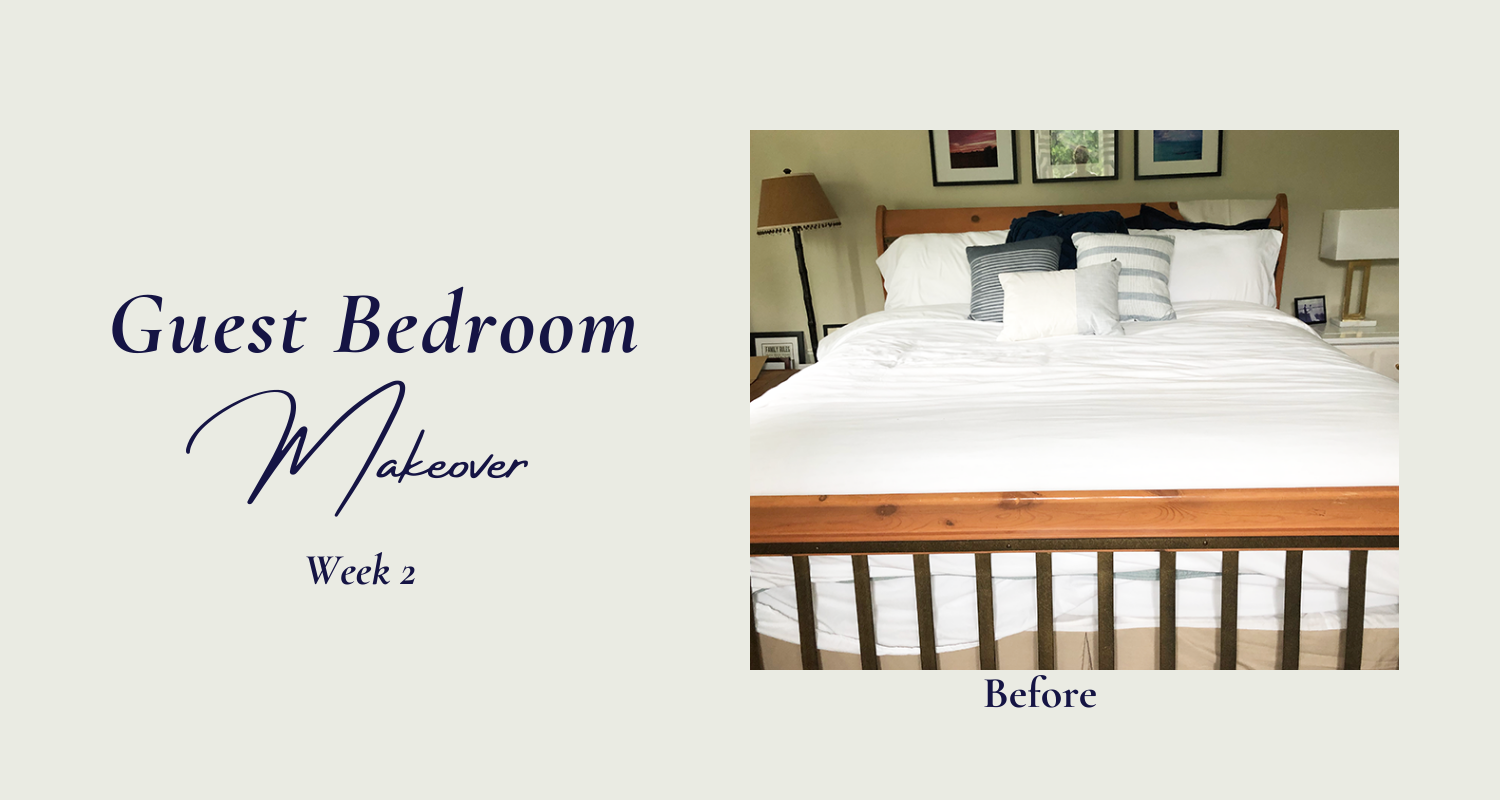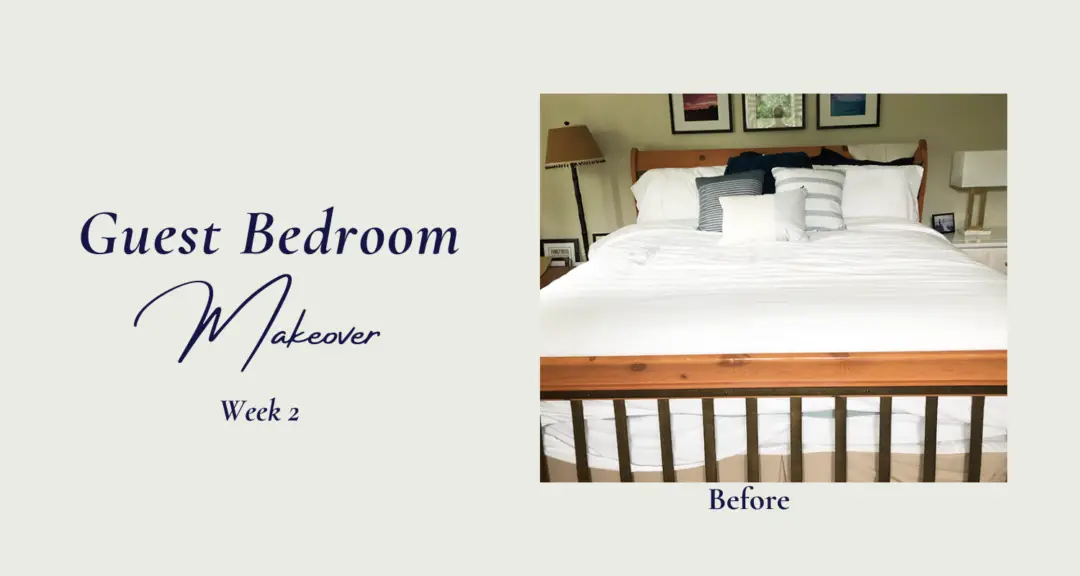 Guest Bedroom Makeover, Week 2
It is week 2 in my guest bedroom makeover! You can see Week 1 here.
Sadly, I didn't get a lot done in the guest bedroom this week. I have been painting the bed which is taking me forever. Rather than move the bed outside, I am just painting it right where it is. Here are some progress pictures….
Leaving the bed where it was, was proving to be too challenging. So, last night we ended up taking the whole bed apart. I wasn't able to paint the back of the bed, and some other parts that I needed to, so this was the best option. Now the room is in complete shambles! See…..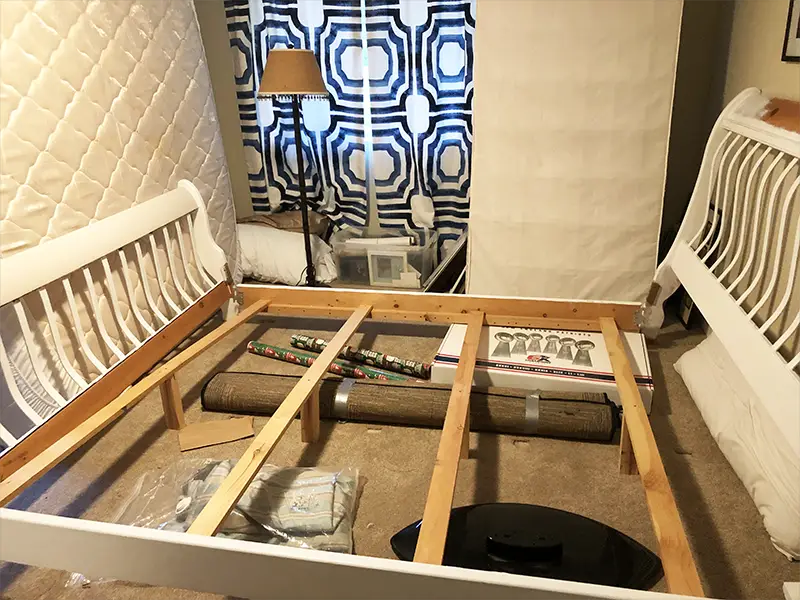 The Grasscloth Peel and Stick wallpaper that I used on the nightstand from last week, and will be applying to the headboard and foot-board, is supposed to arrive today. Then I can finally finish this piece! Once this is all done, I can move onto the dresser and then the armoire, and hopefully it'll look like a whole new room.
In case you are wondering I am using this Cabinet and Furniture Paint from Lowes in a custom white.
What do you guys think. Should I paint the walls too? If so, what color. Painting is such a huge pain in the neck, but packs such a punch. I probably should do it. Reminder of what the color is now…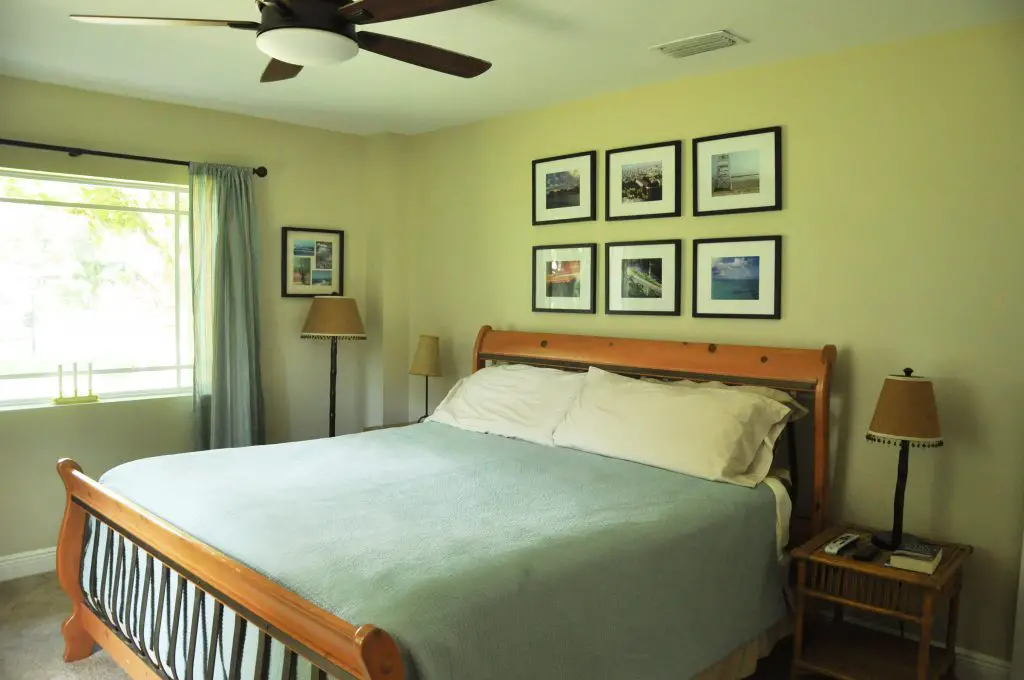 I hope to have better pictures to show you next week. Stay tuned…