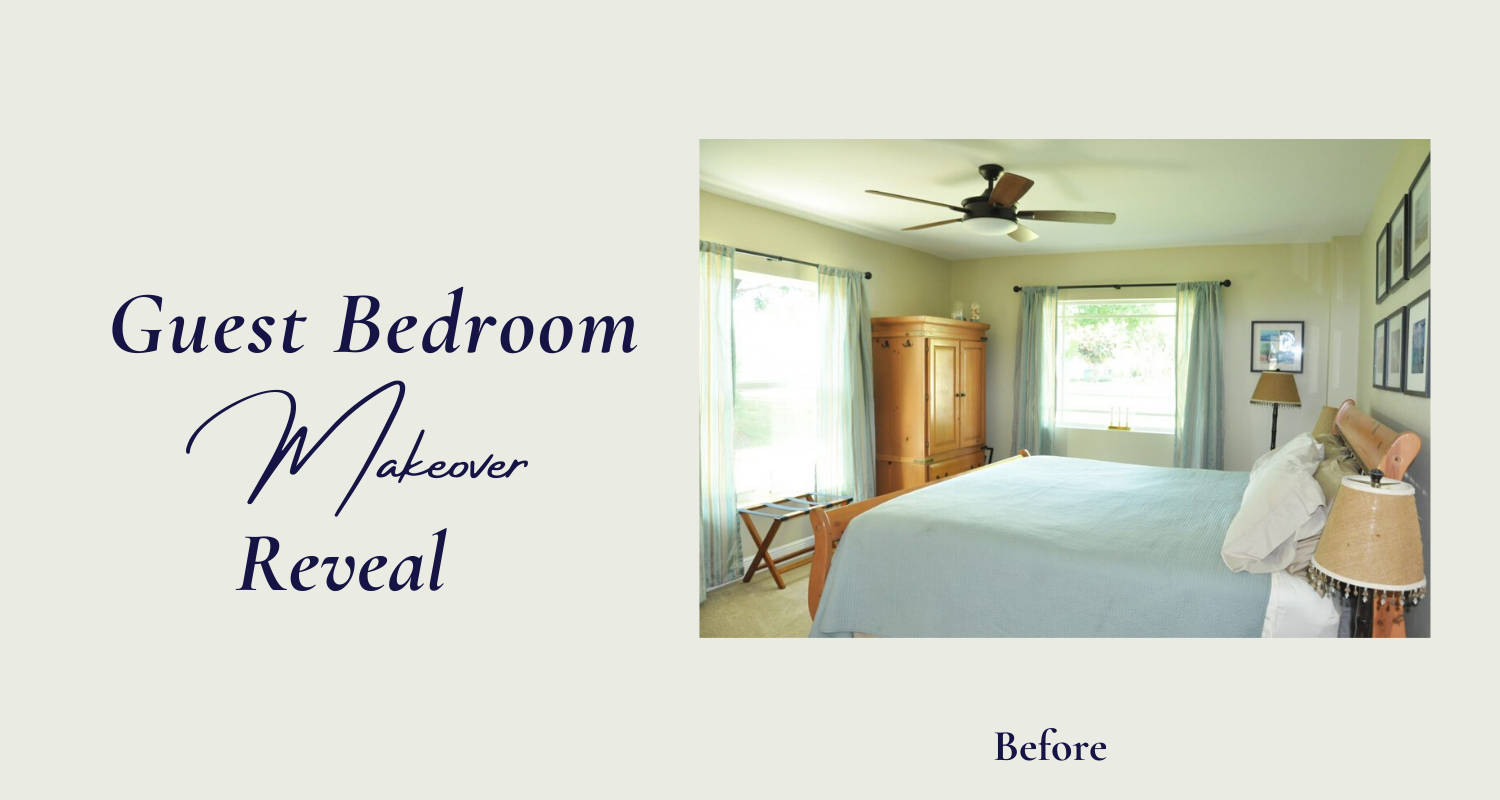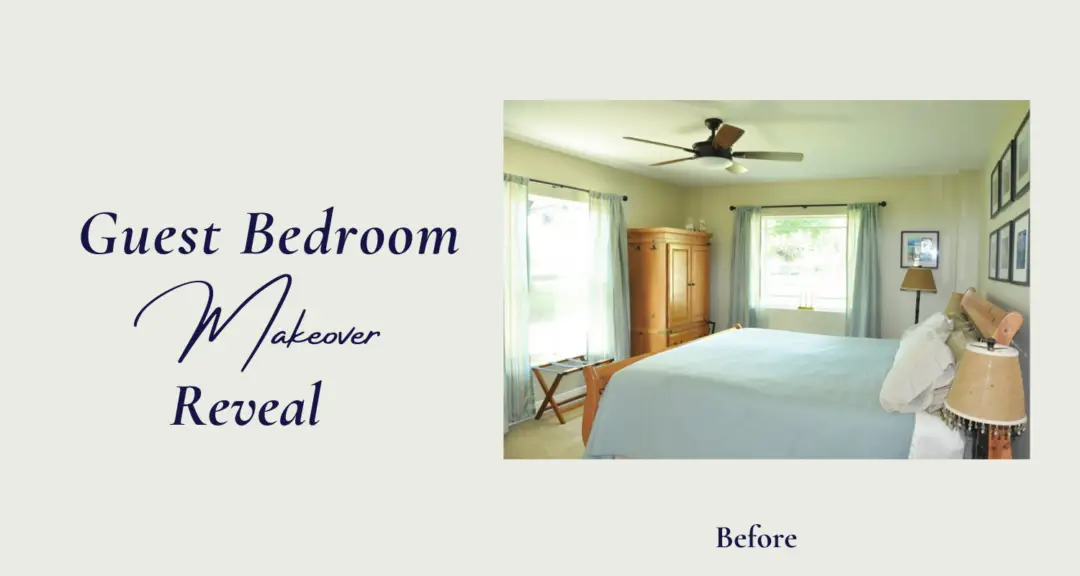 Guest Bedroom Makeover – Final Reveal
It is finally time for guest bedroom makeover final reveal! If you need to get caught up check out Week 1, Week 2, Week 3 and Week 4.
Honestly, I still might paint the walls in here, but my mother-in-law is coming this week so I will not have time until after she leaves. Also, this wall color isn't too bad. I don't hate it, AND I was having such a hard time deciding what color to paint it anyway. So, without further ado, here is the final reveal.
Here is some before and after photos…the lighting looks a little different in some of the photos.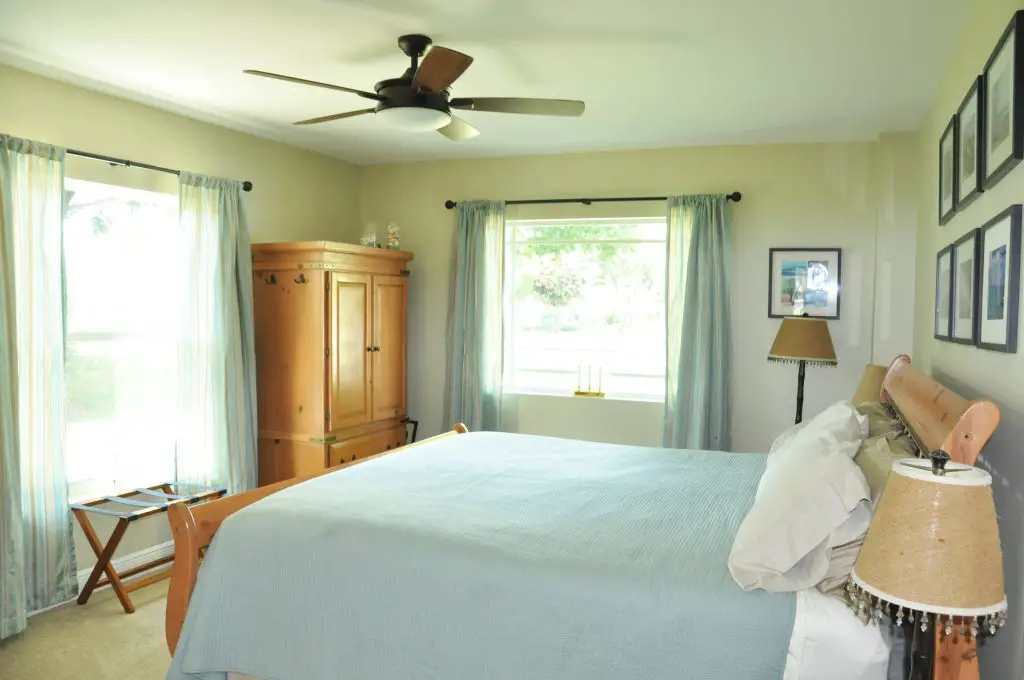 In Week 1….
This whole makeover started after I installed these beautiful curtains I found on Amazon. After I put them up, the rest of the room looked 'tired'. This bedroom set is at least 20 years old and was looking very outdated. I decided it was finally time to do something about this room. We do get our fair share of visitors since we live in Florida and I, of course, want our guests to have a nice room to stay in.
So, in Week 1 of my Guest Bedroom Makeover, I started with the nightstand. I painted it white using furniture paint from Lowes. I then added this grasscloth peel and stick wallpaper to the drawers and added these new knobs and handles. After I completed this, I knew the direction I wanted to go. I was thinking….Boho Chic with a Coastal Vibe.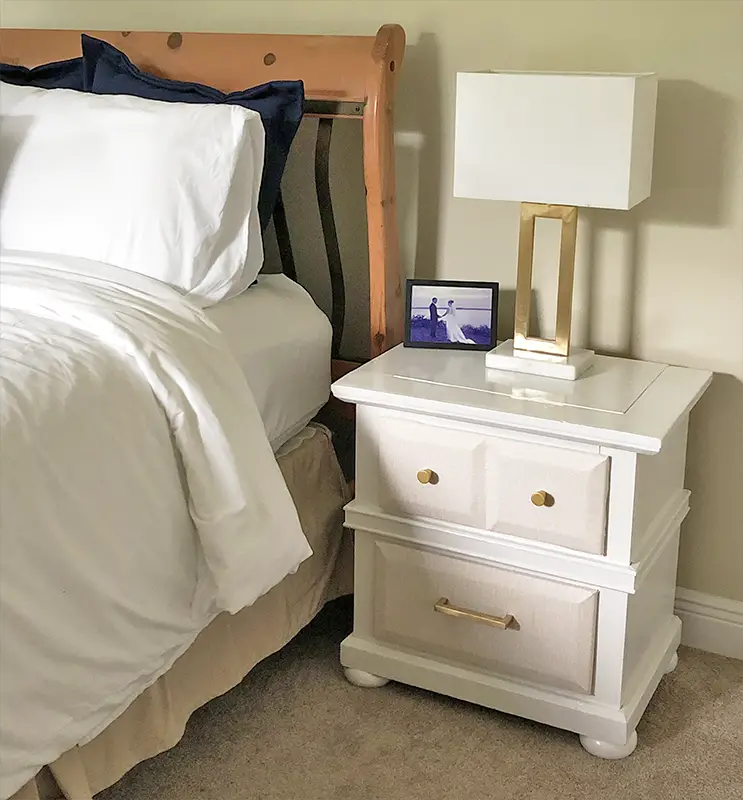 Week 2…
Week 2, was the bed. This was a real pain to paint and the peel and stick wallpaper wasn't easy to apply either. But, it was worth all the frustration because I love the way it turned out. It looks like a whole new bed!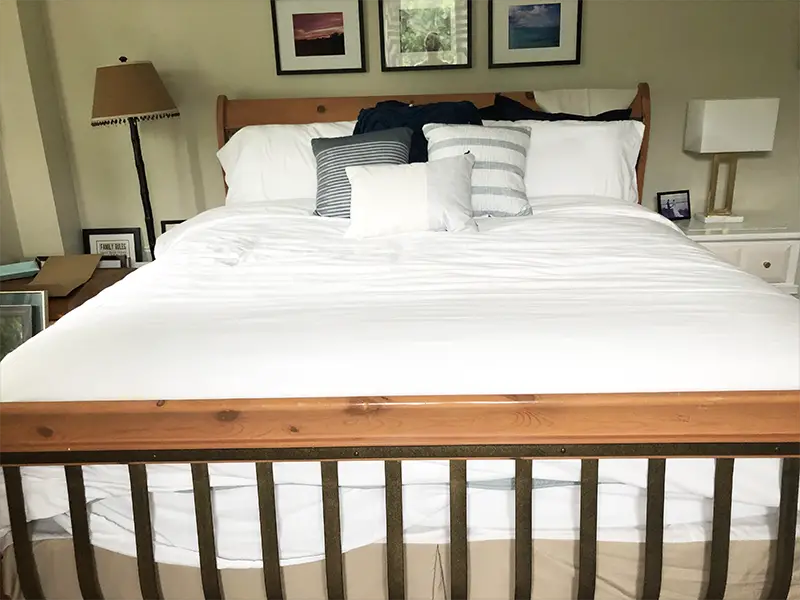 Week 3…
In week 3 I tackled the dresser, also painting it white and replacing the knobs and handles.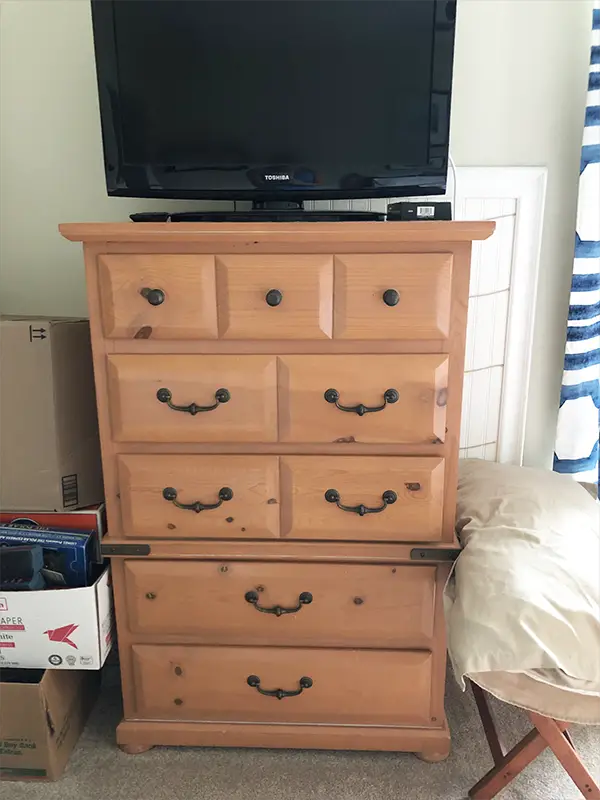 Week 4…
Once again I was painting in Week 4. This was the last and final piece. The armoire.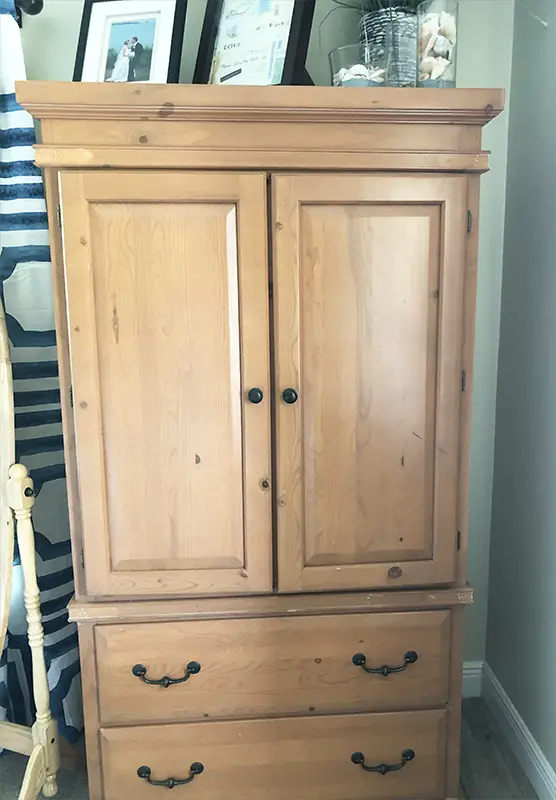 The finishing touches….
I thought about painting the walls too. The color looks so different, depending on which angle I take a picture from. It is a beige color in real life.
The gallery wall over the bed was looking a little outdated (in my opinion) so I found these amazing Woven Seagrass Wall Plaques found on Amazon to hang instead. They are so beautiful in person and they look perfect over the bed. Pillows from Target.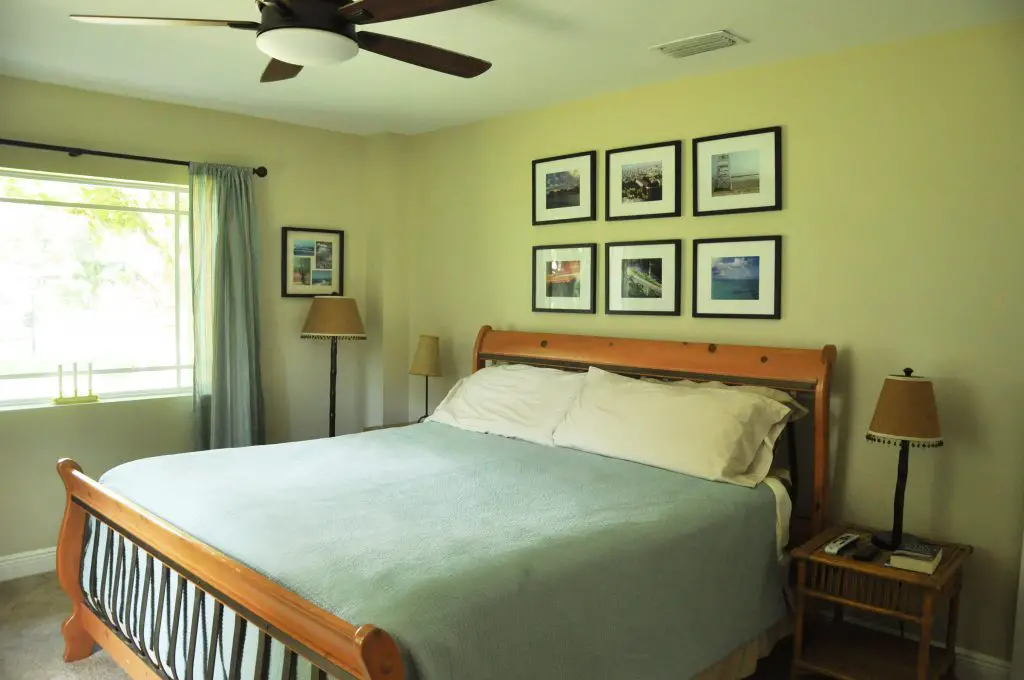 I made this fun DIY Boho Chic Mirror to hang above the chair.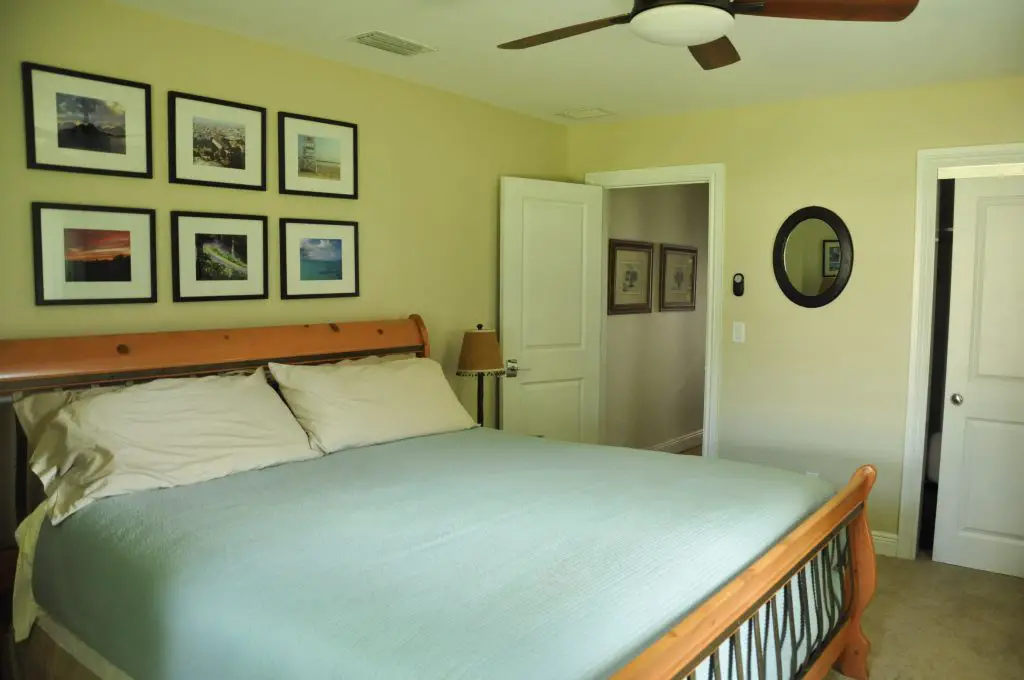 Check out some more photos of the room….
I was really pleased with how it all came together in here. What do you think?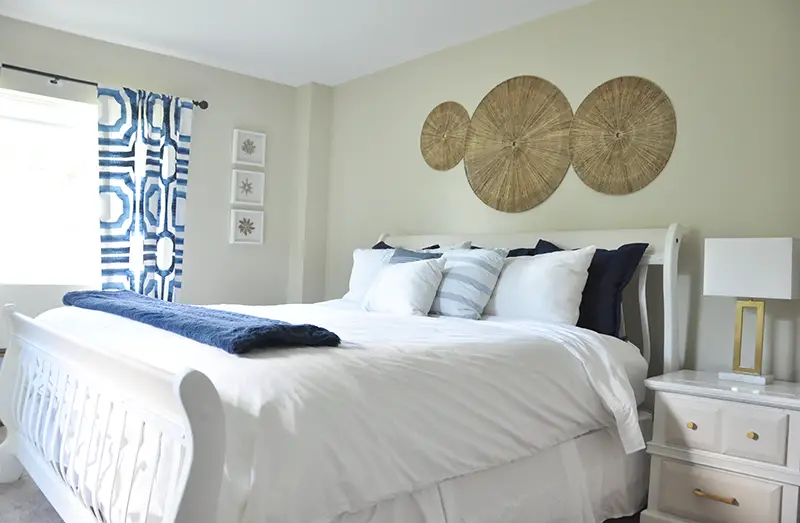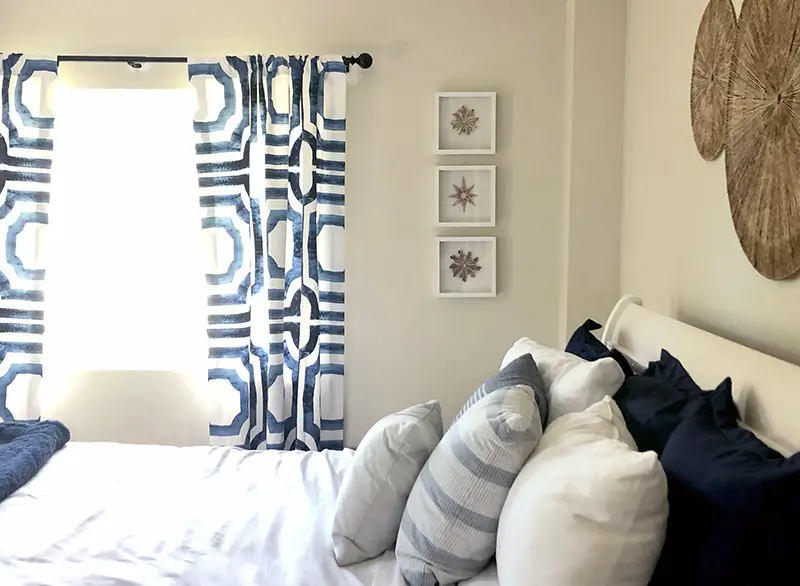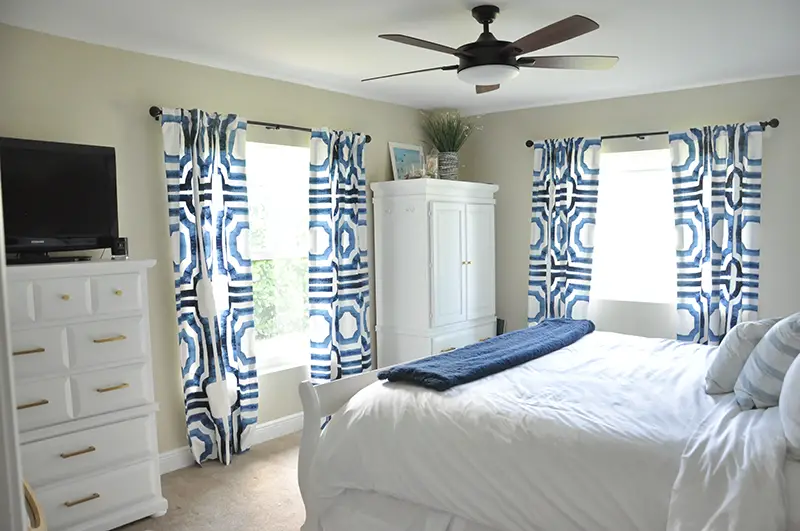 Shop this post….

Follow me on Youtube….