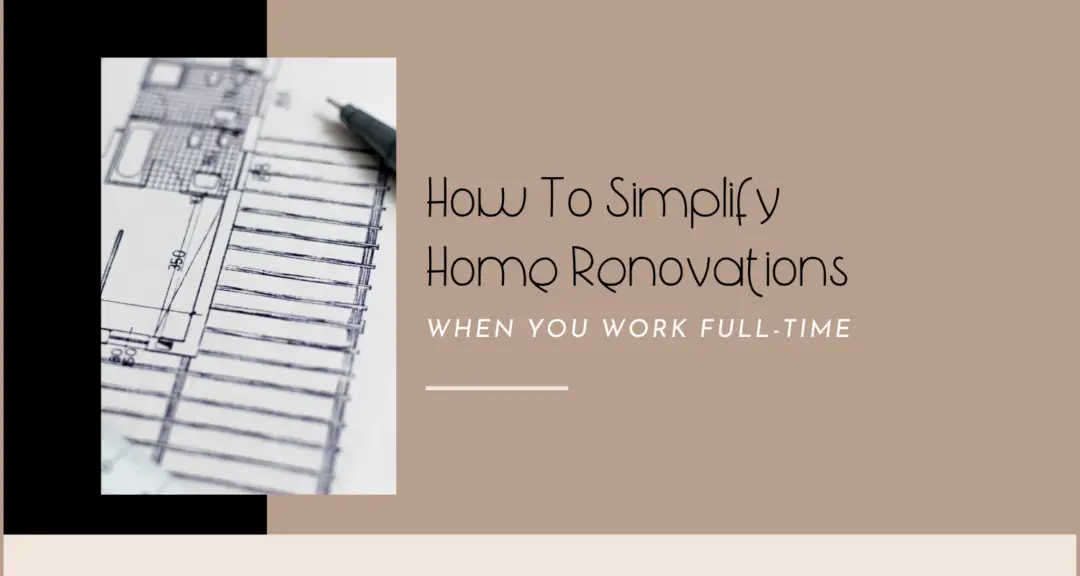 How To Simplify Home Renovations When You Work Full-Time
Want to renovate your home but just don't know how to make the time? Look no further, as this article explores how to simplify home renovations when you work full-time. 
Hire Help…
If you do not have time to spare, hiring contractors who can renovate your home is the easiest way to go. Make sure to do research and check out contractor websites, read reviews and view previous works. Remember, you get what you pay for when hiring a contractor. 
With physically demanding jobs that take a lot of time and energy such as painting and decorating, look at hiring a painting contractor. Croxall Painting is a commercial painting contractor company that offers value for money and a personal experience when renovating your home. They respect your time and will ensure they communicate time frames and follow-through; so you have one less thing to worry about when juggling work and home renovation. 
Be Prepared…
When you don't have a lot of time, being unprepared will only leave you and your family frustrated as you run errands to get last-minute bits. Know what you want, where you are getting it from, and who is going to help. You should also be prepared for the clutter and mess a home renovation can cause. 
If you need to, ask if you can move in with family or friends whilst big renovations are being done. There is nothing worse than coming home from work to find out you can't get a shower or make a meal. This can become old pretty fast when you are also working all day. 
Create A Schedule…
With kids, work, and everything else going on in life, creating a schedule for your home renovation is essential. This includes time frames and writing down exactly what you want to achieve and when. We simply won't have time if we do not make it, so create a schedule for working on renovations, such as hiring contractors, choosing paint colors and furniture, and completing small jobs yourself. 
When we don't have a schedule, we are less likely to stick to plans and a 6-month renovation idea can turn into a couple of years before you know it.
Set A Budget…
To simplify your home renovations and know what is possible in the time frame you want, set up a budget. This way, you can set aside what you need from your savings or calculate how much you need to save each month to get materials and pay for labor. 
Without a budget, you could soon run out of money and realize you need to save for another couple of months before you can get the job done- which isn't ideal if you are renovating a well-used room in the home.
Home renovation is a full-time job in itself, so to simplify the process be prepared, create a schedule and budget, and hire the right help. This will ensure your home renovations are done on time and to the standards you want.