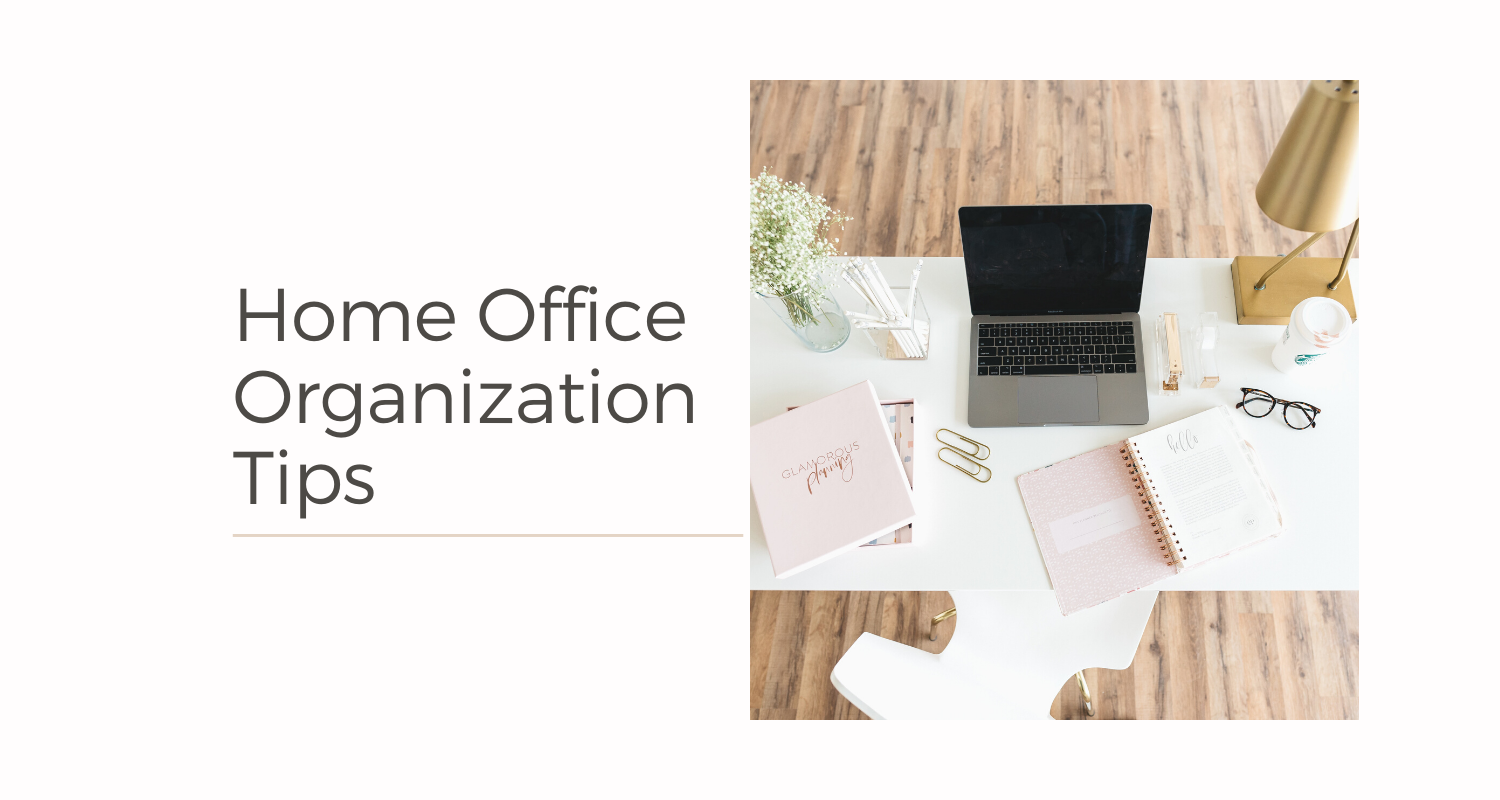 How to Optimize Your Home Office During Coronavirus
As more and more workers move online in response to the coronavirus pandemic, having a comfortable home office is more important than ever! If your office has recently moved into your home, or if your home office is in need of a sprucing up, check out these 5 home office organization tips that will put you on the path to productivity.
Declutter
There's a reason why companies spend time and energy keeping their office spaces nice and clean: it improves focus and reduces anxiety. It's a lot easier to make a mess in the comfort of your own home, so practice decluttering your space before your workday begins each morning. Keep work tools in drawers, get folders to hold loose paper in, and keep your notes organized in an online file or journal.
Find natural lighting
Working from home can get lonely, so any way to make yourself feel more comfortable is worth investing in. When deciding where to put your desk, consider the layout of your home or apartment and try to find an area where natural light hits. This seemingly small hack can brighten your entire work from home day!
Take regular (and fixed) breaks
It's important to schedule short breaks throughout the day to prevent feelings of burnout. Work these into your daily routine so you have something to look forward to throughout the day. Take a 30 minute walk outside once a day, and two 15 minute stretch breaks in the morning and afternoon. Also don't forget to break for lunch!
Consider a standing desk or exercise ball
Finding ways to get your body moving is essential for your physical health and mental wellbeing. Consider investing in a standing desk so you can take turns sitting and standing throughout the day. You can also look into purchasing a large exercise ball, which allows you to exercise your core and take a break from that dull office chair.
Follow strict working hours
One of the biggest stresses remote workers report feeling is not having a break between work and home life. One way to prevent this in your own work from home strategy is to set up strict work and play hours. Have a sign on and sign off time, and make sure to actually sign off in the evening. Power down your computer and resist the urge to check your emails to give yourself some balance.
For more tips on how to set up a work from home office that helps you lead with productivity and positivity, check out this visual from The Zebra below!