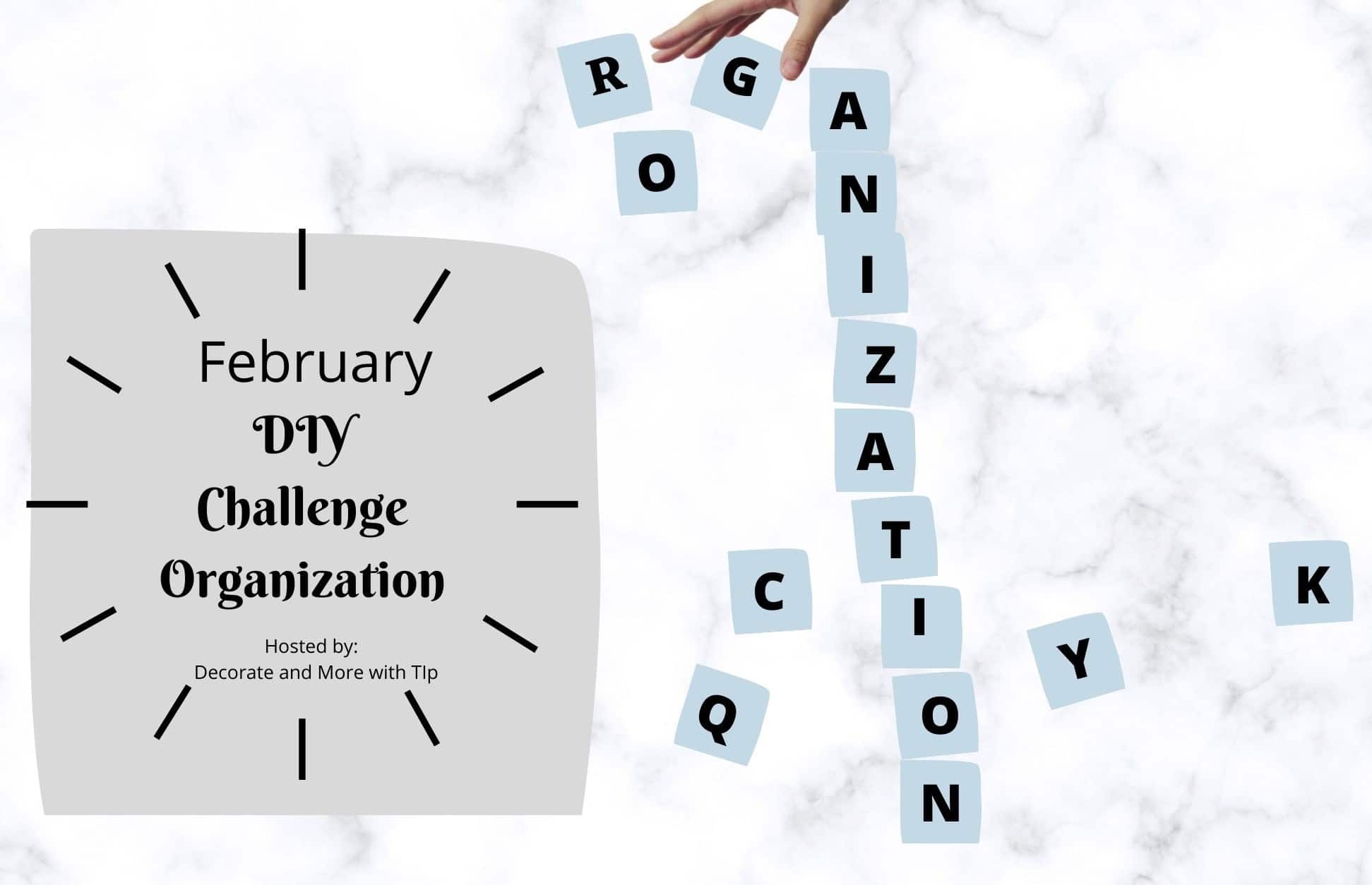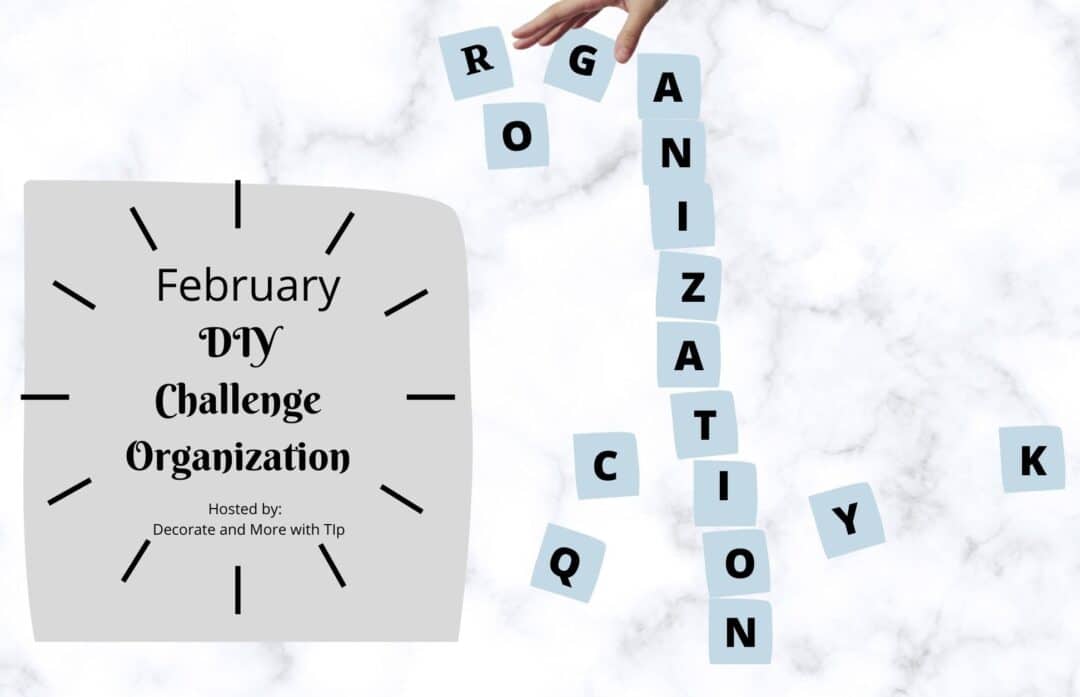 Favorite Organizing Items from Amazon
Welcome to the February DIY Challenge, hosted by Terrie at Decorate and More with Tip. (You can see my past DIY Challenges here.) This month the challenge is all about organizing! I decided to highlight some of my favorite organizing items from Amazon for you to check out. And please check out all the other ladies organizing projects at the bottom of this post!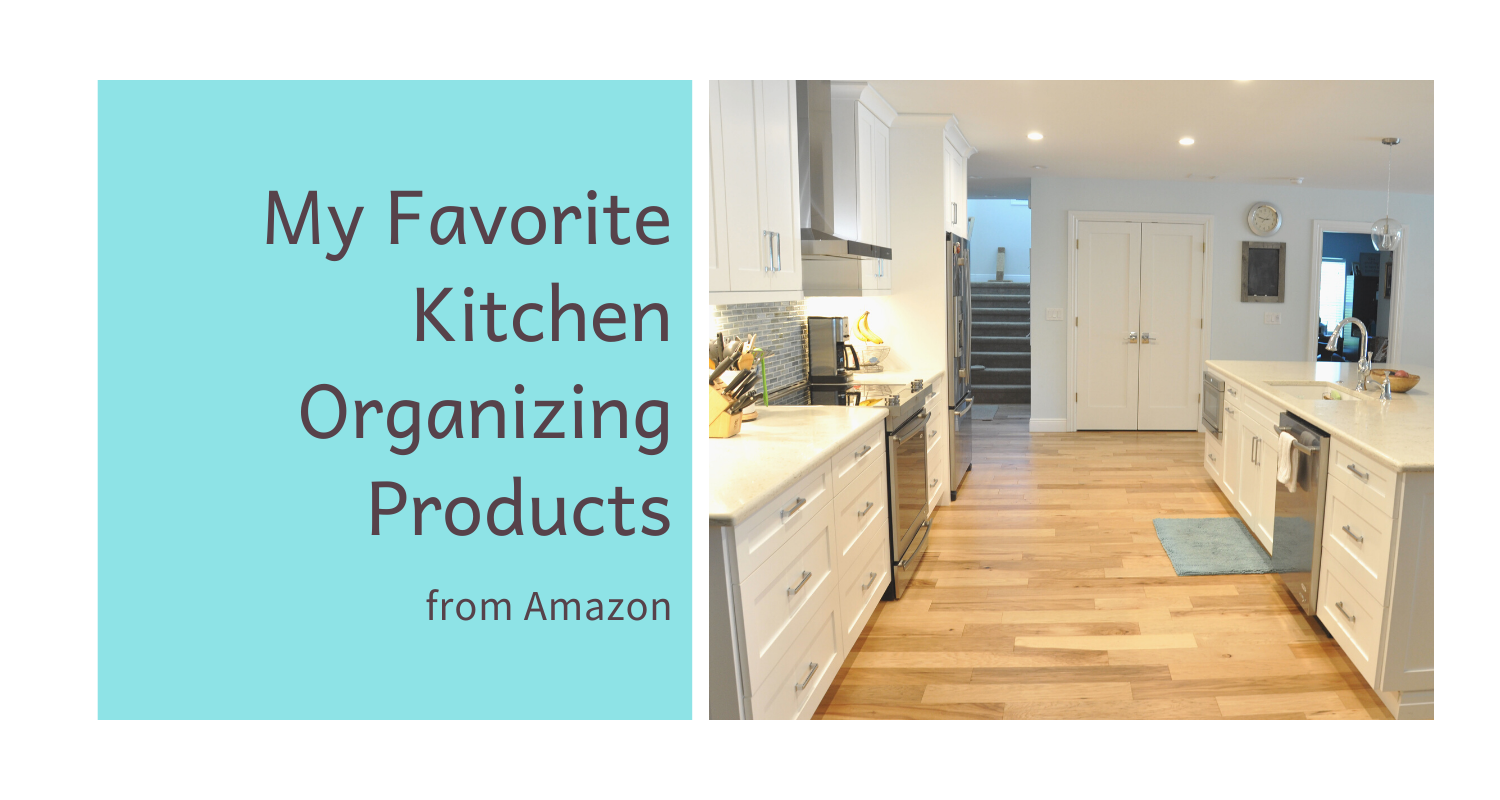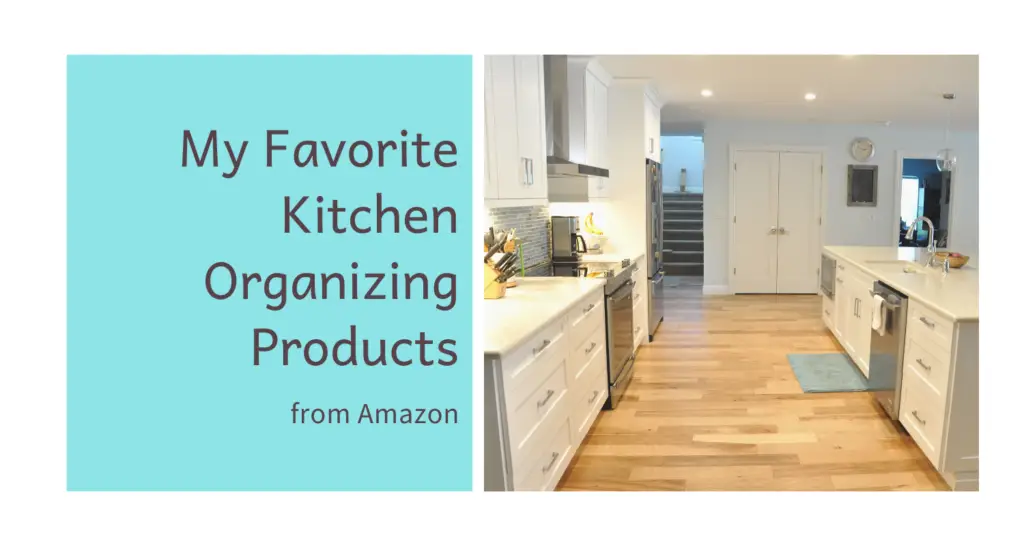 Recently, I purchased a few inexpensive items to help organize my refrigerator a bit better.  It has been such a game changer that I wanted to share them with y'all.
Favorite Organizing Items from Amazon, for the Refrigerator…
You can now find all the items I recommend, including my favorite organizing items on my Amazon Storefront.  Please check it out.
I don't know about your fridge, but ours is pretty small inside.  We have a counter depth sized fridge with the freezer on the bottom.  There is just not a ton of room in there.  Especially after I go food shopping and buy lots of fruits and veggies.  We have an extra refrigerator in the garage (mostly full of beer – LOL), but I like to keep things that we use everyday in the kitchen fridge.  Finally, after almost 4 years of living in this house with this small fridge, I bought just a couple of inexpensive organizing bins and WOW.  What a difference!  IT HELPS SO MUCH.  What the heck was I waiting for?
Here are the things I bought.  You can sometimes find these at Marshall's and TJ Maxx but if you don't want to risk it, just order these from Amazon.  I use these for storing all the blueberries, strawberries, etc that my husband and kids (and myself) eat a lot of.  It makes such a difference to put them all in there.  It is so much more organized!
Freezer, and Kitchen Pantry Cabinet Organizer Plastic Bin with Handle ( 11.14 x 6.09 x 4.74 inches)

And these little trays really help organize all the jars!  Instead of having to take out a million jars to find that one in the back that you want, just take out this little bin to find your items.  I know!  So simple right?  But, such a game changer!
Favorite Organizing Items from Amazon, for the pantry…
Below are some idea's and products I use to organize my pantry.  Many of these items I've had for years, but they are all really helpful in keeping everything organized without a lot of effort.
But first a tip….My number one tip to keeping an organized pantry, and this may seem very obvious, put similar things together.  All our tea, coffee, hot chocolate, etc. are all on one shelf, and all our protein powders/vitamins/supplements, are on another, all the cereal on another, cookbooks, canned goods, etc.  You get the point.  This makes things easy to find.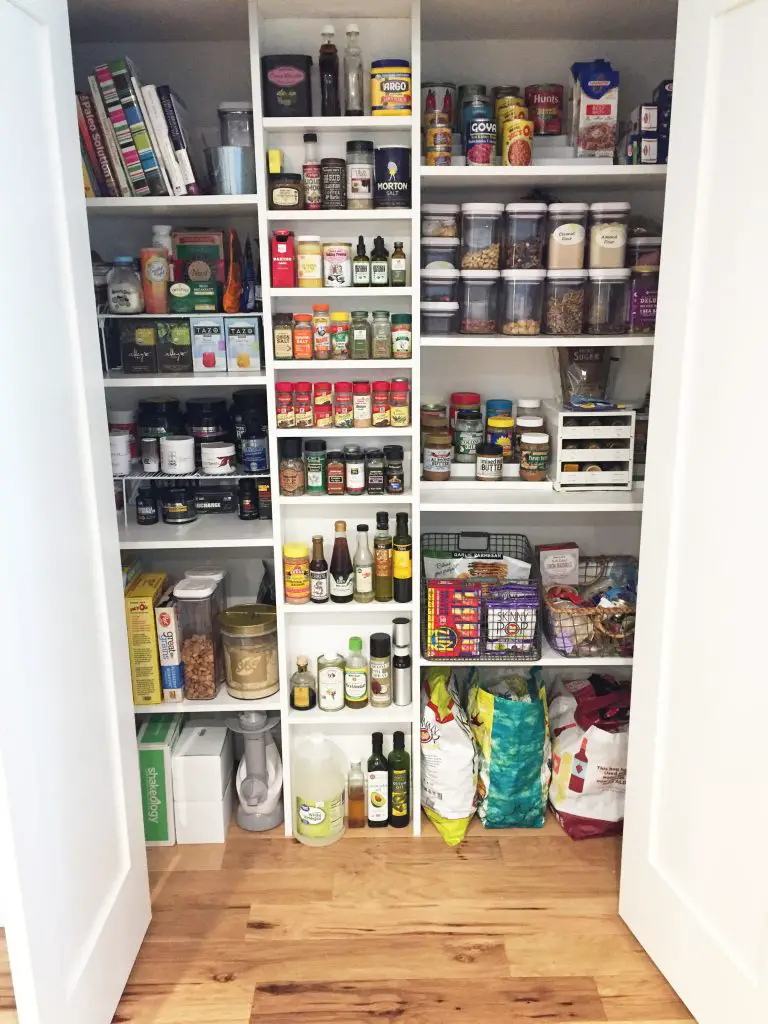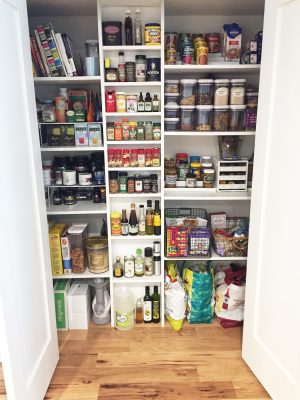 Let's start with all the loose foods (baking supplies, rice, nuts, etc).  I highly recommend these Oxo containers.  They are well worth the price.  I bought a set of them over 7 years ago and they have held up really well.  There are lots of other kinds of organizers on the market that are also very good.  These Rubbermade Brilliance Airtight Containers come highly recommended as well.  If you want a neat looking and organized pantry you need to invest in something like this.  Adding pretty labels to the containers makes them look even nicer.
I've had this spice rack for years and even though we have shelves for spices, this is still full too.
I purchased 3 of these madesmart Expandable Shelf Organizers for canned goods/jars/and all our nut butters, and they are awesome.  You can actually see what cans/jars etc. are in your cabinet.  Bonus,  they expand so you can make them as short or as long as you need or have room for.
Not sure about the expandable shelves?  Here are 2 other options for can storage that I like.  Check out these and these too!
Maximize space by using smaller, adjustable shelves.  I bought 2 of these Adjustable Steel Wire Shelf for added storage.
Keeping snacks on the bottom shelf allows the kids to reach them easily.  Therefore, I purchased these 2 baskets for storing them all.  The one below is sold out, however here is a similar one from amazon.
To sum up this post, investing in just a few small, inexpensive items can be SO impactful in organizing your space (and keeping it organized!).
I hope you found these tips and items useful. You can find more organizing trip and tricks by clicking here.
Do you have a favorite organizing tip or item you would like to share?  Leave me a comment.
Please visit all the other bloggers fun organizing projects here…