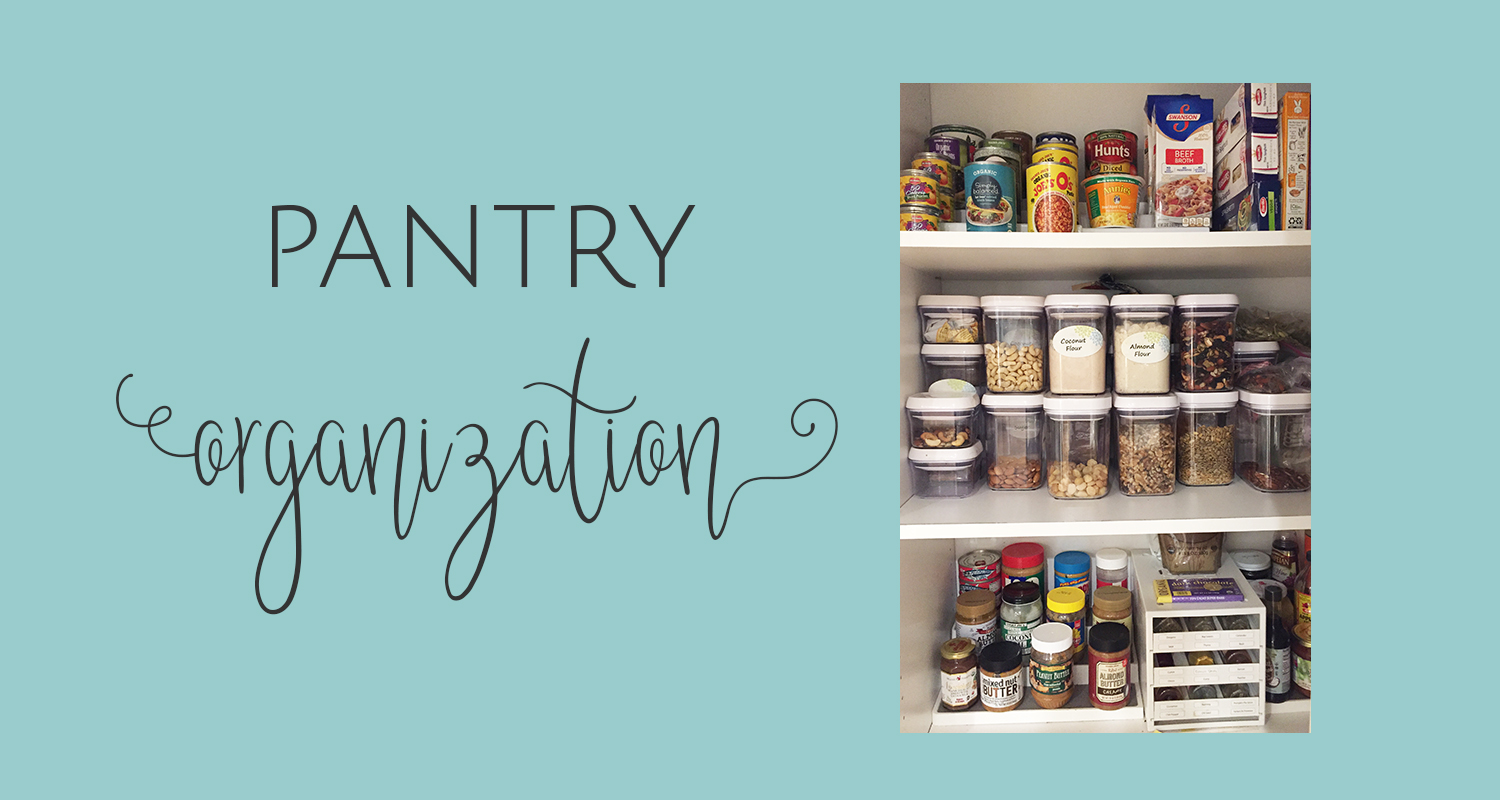 5 Pantry Organization Ideas
My pantry is not huge and not a walk-in, but it's plenty big for us and I found some great pantry organization items that I thought I'd share with you today along with 5 Pantry Organization Ideas.  Yes, I am one of those people who loves to organize.
Our last house had a very small panty.  It was more like a tiny closet but somehow I made it work for us. When we were helping design the House house I knew for sure that I wanted, and needed, something bigger than our last pantry.   Luckily this house actually had a decent sized pantry already that we were able to use. You can see the view of it below (it is the double door). This is how the kitchen looked before we gutted it. You can see the full kitchen before/after here.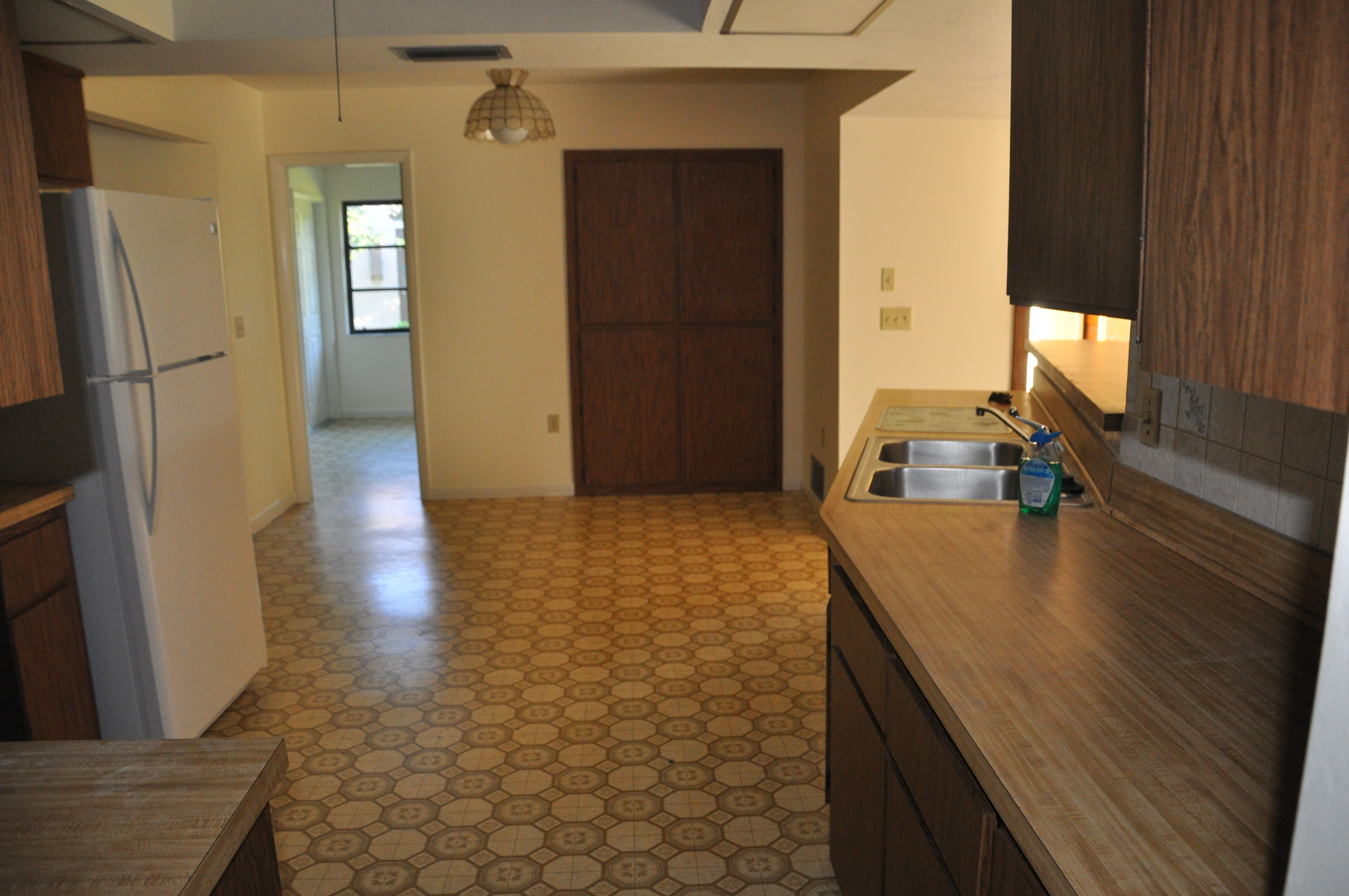 And here is how it looks today.  Same layout, just updated.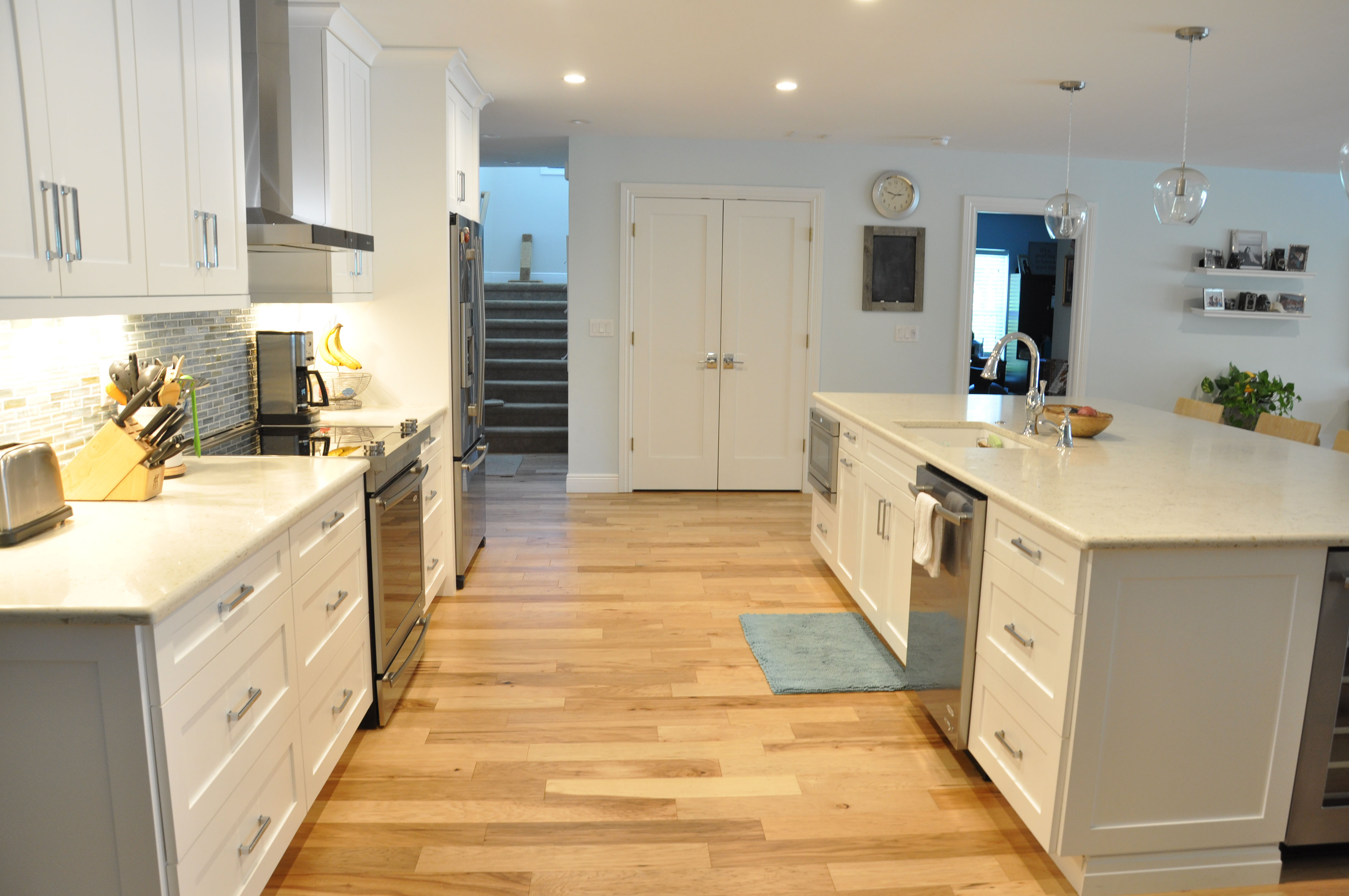 We ran into some problems when building the new pantry though.  There is a pipe that runs upstairs and goes directly through the pantry.  See below.  And to make matters worse, the pipe isn't even centered.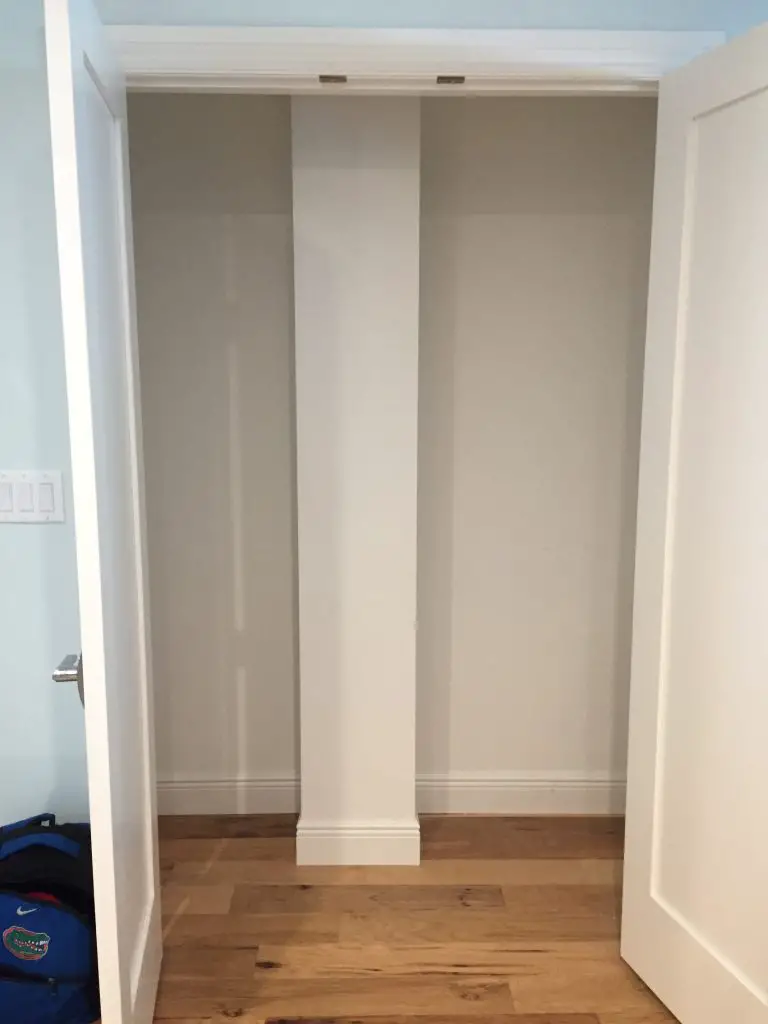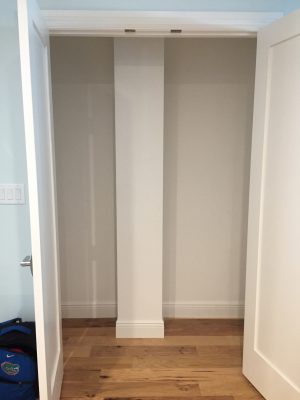 But, there was just no other place to put it, so the contractor made sure to disguise it nicely.  When we had a closet company come in to add shelving (to all our closets), we came up with a good idea to put shelves on the front of this eyesore to be used for spices and things.  Clever use of space, right (see below)?
Getting the Pantry Organized…
After we moved in, I was so excited to have a nice pantry but I never really organized it well.  The below picture on the left is before I organized.  It didn't look terrible, but was not very neat. The one on the right is after.  With just a few simple organizing items I feel like it looks much better and I can actually find items in there.
Funny side story….I didn't even know the electricians installed a light in there until we'd lived here well over a year!  HA!  One of my kids one day said, 'hey mom whats this light switch for'?  It is sort of tucked in so I had never noticed it.  Anyway, I flicked it on and viola!  Lights!  Too funny! Anyway….onto the tips….
Tip #1
PURGE. Yup, thats right.  Every good organizing project must start with a good purge.  Get rid of anything expired, or things you won't use.  You need to just let 'em go.
Tip#2…
You need to invest in a few items to help you organize.  I recommend these Oxo containers.  I bought a set of them over 6 years ago and they have held up really well, and they keep food fresh.  There are lots of other kinds of organizers on the market that are also very good.  I have heard great things about these Rubbermade Brilliance Airtight Containers. You can even find decent containers at the dollar store.  Anyway, if you want a neat looking pantry you need to invest in something like this.  I added labels to some of the containers, but left some blank since I can see food items are in them.
I've also had this spice rack for years and even though we have shelves for spices, this is still full too.
I bought these madesmart Expandable Shelf Organizers for canned goods from amazon, and they are awesome.  You can actually see what cans are in your cabinet and they expand so you can make them as short or as long as you need or have room for.
Here are 2 other options for can storage that I like.  Check out these and these too!
Tip #3…
I like to keep snacks on the bottom shelf so the kids can reach them easily.  I try to keep them neat by using these 2 baskets that I picked up at Marshalls.  I don't have a link for these baskets but you can find good baskets at Target, Walmart, HomeGoods, etc.  Here is a nice one from amazon.
Tip #4…
If you really want your pantry to look extra neat, organize spices, jars, cans, etc by color.  With just a little extra effort it can really look amazing.
Tip #5…
Maximize space by using smaller, adjustable shelves.  I bought 2 of these for added storage.
And lastly, and this may seem obvious, put similar things together.  All our tea, coffee, hot chocolate, etc. are all on one shelf, and all our protein powders/vitamins/supplemtns, are on another, all the cereal on another, cookbooks, etc.  You get the point.  This makes things easy to find.
My pantry may not be magazine worthy, but that's okay with me.  Maybe some day I'll be motivated enough to copy some of the Pinterest 'swoon worthy' pantries and add some pretty wallpaper for more color, or paint the door with chalkboard paint, or any of the other fun ideas out there, but for now it works for us and is a big step up from what we've had in the past.
I hope you found these tips helpful.