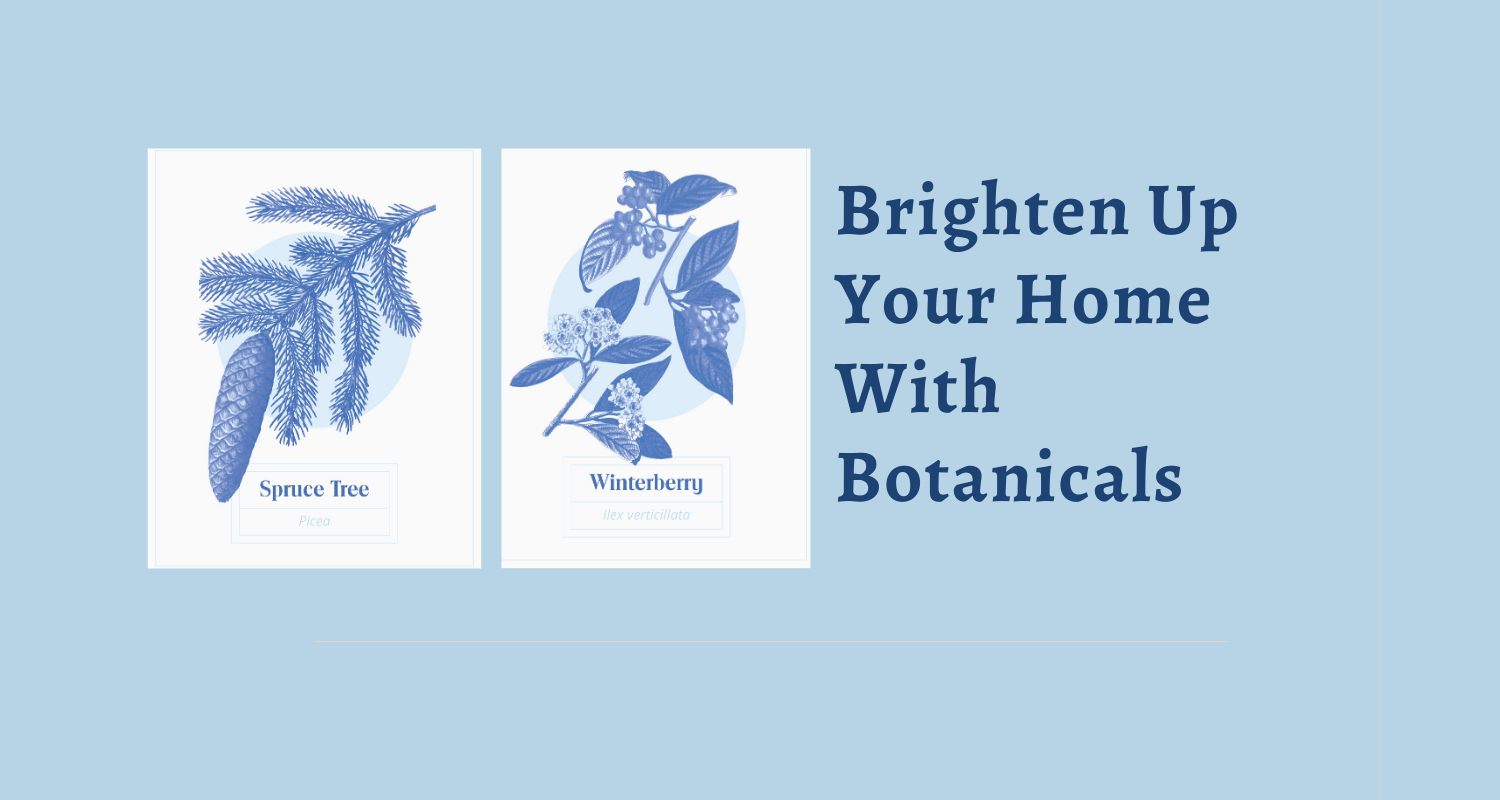 Winter Blues? Brighten Up Your Home With Botanicals
Are you looking for a fresh way to add color to your home over the winter season? It's easy for the winter blues to get you down but adding a few floral prints to your décor is a great way to lift your spirits. Enter into the picture the botanical print, which is one of the latest trends in decorating, bringing a vibrant and soothing touch of the outdoors to any room.
Before we get started, here's a little history.
What you may not know is that botanical illustrations can be traced back thousands of years, with many famous illustrators and artists from between 1500 and 1900 leaving us with amazing watercolors and drawings. These historical illustrations of the fine details of plants, flowers, trees, and leaves are influencing the way we decorate today – we want our homes to reflect the beauty of nature and the outdoors. Botanical designs are everywhere, from wallpaper to fabrics…and art prints, that you can creatively use to decorate your home.
Winter Foliage and Floral Printables
Ready to hang up your own botanical print art? Start by downloading these printables by clicking the button below. Included are two prints, a sprig of a Spruce tree with a pinecone and a branch of Winterberry adorned with flowers and berries. The blue hues of these prints bring out the softer side of winter and style any room with a twist of color.
To print, you'll want to use sturdy paper. I like to use basic card stock, but you can also print onto premium heavyweight paper or photo paper for a matte finish. Here are the prints, courtesy of ForSaleByOwner, check out their winter plant ideas and recommendations for outdoor inspiration.

Framing and Hanging Printables…
When it comes to decorating with botanicals, no room in your home is off-limits. Group them in the dining room, hang in an entryway, brighten up the kitchen, or display in your bedroom above the bed.
Be creative when it comes to framing your botanical prints and decorating your home:
Complement a room by choosing frames that match the room décor.
Be bold and daring with frames that are bright and colorful.
Opt for antique and vintage frames that you can pick up at thrift stores and garage sales.
Make your own frames from reclaimed wood.
Before putting printables into frames, you'll want to secure the print to an acid-free mat with acid-free framing tape to give it more stability. Center the print carefully onto the mat paper before taping!
You can also skip the frame and display prints in unique ways:
Hang print art from wire using metal clips.
Display on a small easel.
Clip the print to a clipboard and hang.
Mount onto a woodblock using Mod Podge.
Hang on old wooden trouser hangers.
No matter where you display these elegant prints, they're sure to make an impact, adding a touch of nature to your indoor space.