We are back from Cape Cod and things are progressing on the house! I don't have any new exciting pictures to post so I thought I'd talk about floors….
Our contractor suggested we take a look at floors recently.  Wow, is that hard!  There are just too many choices for my already overwhelmed little head.  I thought I knew what I wanted, but, once we got to the showroom all that went out the window.  One things for sure, we definitely want hard wood in the main area/great room.  Bathrooms will be tile, and the bedrooms, carpet.
For this visit we only looked at engineered hardwood options (tile and carpet choices will come later). Apparently engineered wood is the way to go in Florida, with all the humidity.
After searching on Houzz, and Pinterest I 'pinned' and saved what I thought I would like….Below are a few pictures I pinned with a natural hickory finish. It's lighter and seems to fit the 'beachy/coastal' look I am going for that I talked about here.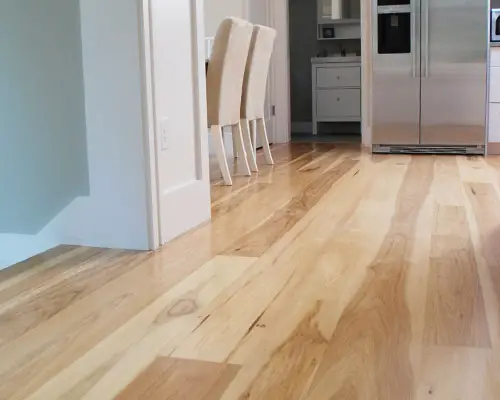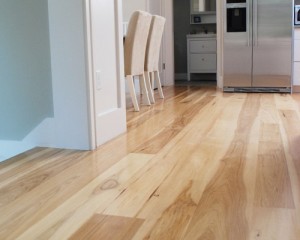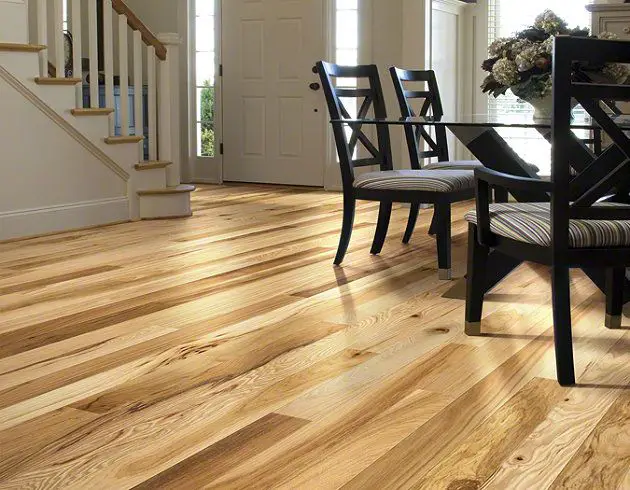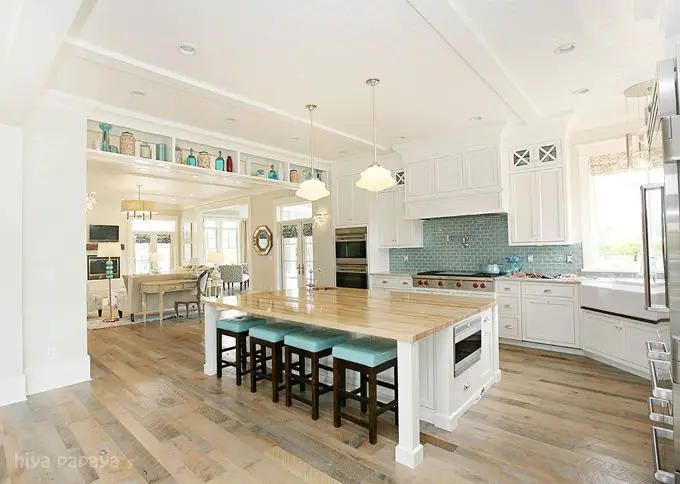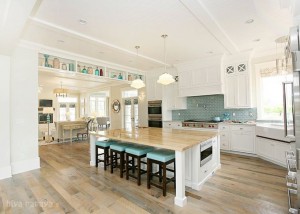 However, when we got to the showroom I fell in love with these Acacia Natural floors (see pictures below). The colors are so beautiful and still seem to fit within the look I am after.  AND they were in stock and on budget.  Bonus!  Aren't they pretty?  There was also the issue of going with hand scraped vs. smooth.  I like them both.  The husband likes the smooth.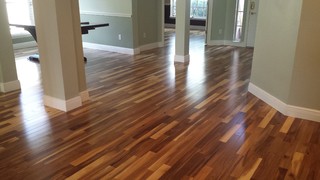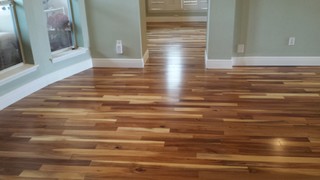 We didn't end up ordering anything….yet.  These floors are an in stock item so we should be able to order them later without an issue.  Besides, we really don't know the exact square footage we will need yet.
What kind of floors do you all have?  Any pros/cons we should consider before ordering? Any suggestions on good products that won't kill the budget?  Please leave me a comment.