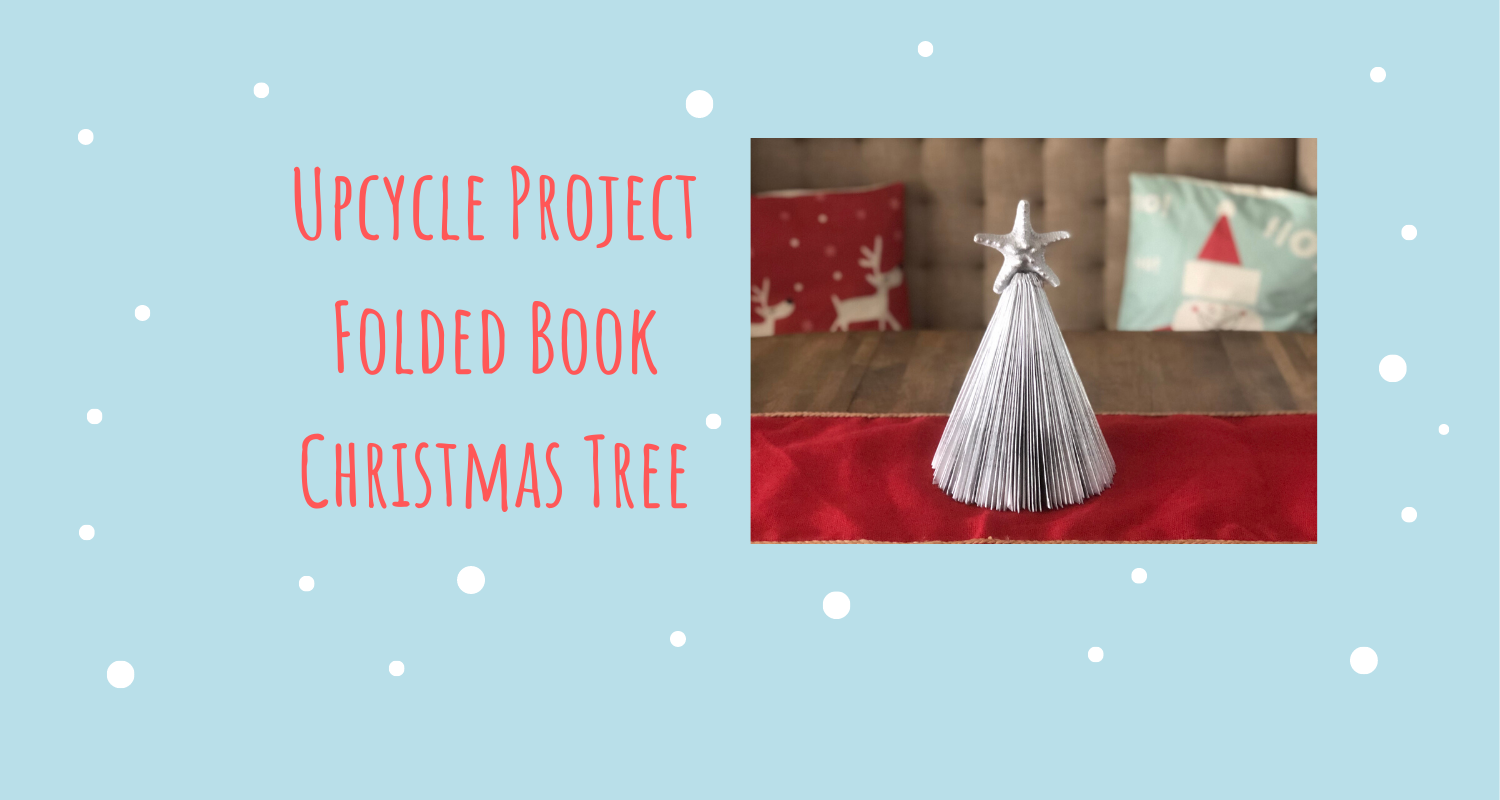 Upcycle – Folded Book Christmas Trees
I saw these Folded Book Christmas Trees on Pinterest and thought I'd try making one.  It was so easy.  If this tree doesn't float your boat, check out these DIY Dollar Tree Christmas Trees I made too.
We have lots of old paperback books in our house, and you probably do too so you don't even need to buy any materials for this project. I used a larger paperback that was 10 inches high.
Step 1 …
First, tear off the front and back covers, and the first few pages of the book.  Next, start folding the pages like this (see pics).  Continue until all the pages are folded. I did this entire book while watching football last Sunday. It took about 30 minutes (I thought it was going to take MUCH longer).  It does get a little tricky once you get close to the end, but overall it is pretty easy.
Step 2, Optional…
Once I was done folding, I gave it a light coat of silver spray paint (I sprayed the starfish too, for the top). Then glued the starfish to the top.  This step is optional, of course.  Or you could spray paint it green, or any other color you like or have in your garage, or just leave it as is.
That is it!  2 Easy Steps and you are done.  Here is the finished product.   You could do several different sized books and make a whole little family of trees.
Enjoy!  Pin for Later…