Fun Project with the Kids Using Triton Paint Pens

Are you looking for a fun summer project to do with your kids?  My kids and I had some fun with these Triton Paint Pens this week.  These pens are great for Rock Painting, Ceramic, Wood, Metal and Glass.  We used them on these little wooden tool boxes that we had in our garage.
*The following is a sponsored post but all opinions are my own.
About Triton Paint Pens…
Triton's Paint Pens contain vibrant, dynamic water-based ink that is weather resistant and dries immediately. These premium quality markers ensure a consistent flow of opaque ink that is long-lasting and durable. In addition, the water-based acrylic is a breeze to clean up.  Avoid the mess and stickiness that oil pens create!  They are also NON-TOXIC, NO ODOR, NO LEAKING OR POOLING.
Here is how we used them…
This was a fun little project to get the kids off their devices for a little while and get their creative juices flowing.  The first thing we did was build these little toolboxes that we had in the garage.  I was impressed with my boy's hammering skills.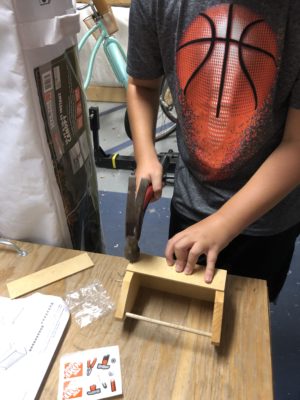 After we built these little toolboxes we headed outside by the pool.  I made sure to put some towels down under each toolbox so no paint would get on my table, although it would have just wiped right off.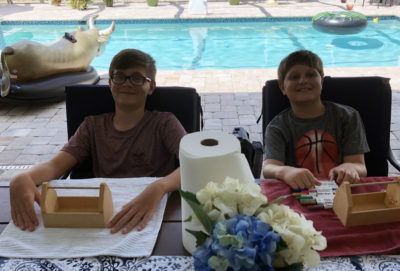 I told the boys to just have fun and do whatever they wanted and see how creative they could get.  They loved these pens and had a lot of fun drawing and painting.
And look what they came up with!  How fun are these?  Like I said above, this was a fun little project to get them out of the house and doing something creative.
These Would Also Be Perfect for….
Have you heard of the Kindness Rock Project?  The Kindness Rock Project is a viral trend where people, commonly children, paint pebbles or rocks and leave them in their communities for others to find and collect.  My boys school did this a few years ago in school and it was so awesome.  These pens would be perfect for that and would make a fun summer project to do with YOUR kids.  Or use them on other surfaces like we did.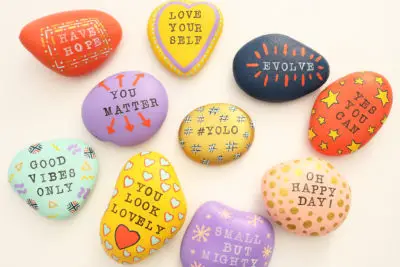 You can order your own Triton Paint Pens from amazon.  They offer a 100 PERCENT MONEY-BACK GUARANTEE.  If you have any issues with your product, reach out to them for a 100% refund or we will work with you to find a solution.
Please follow and like us: