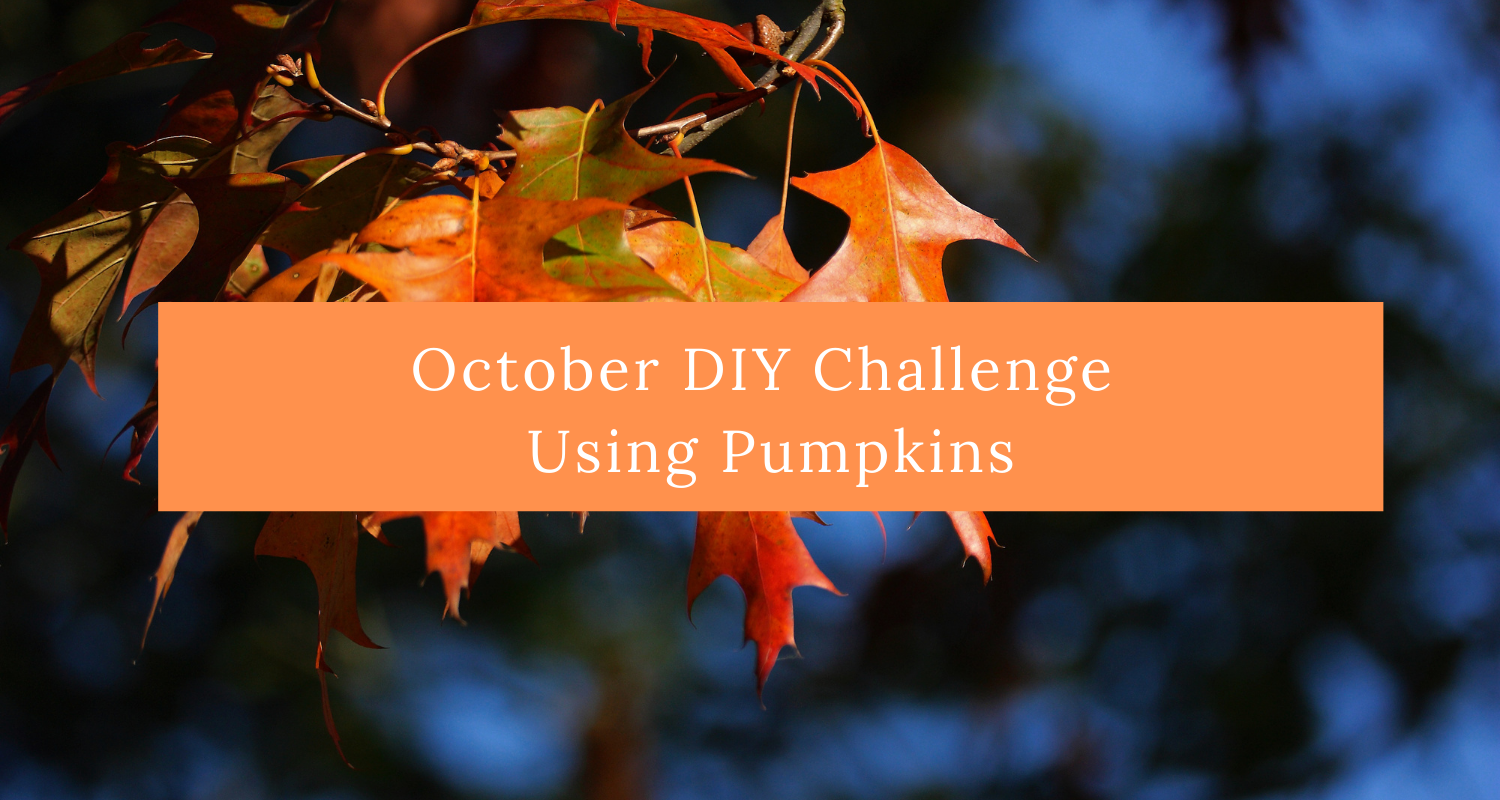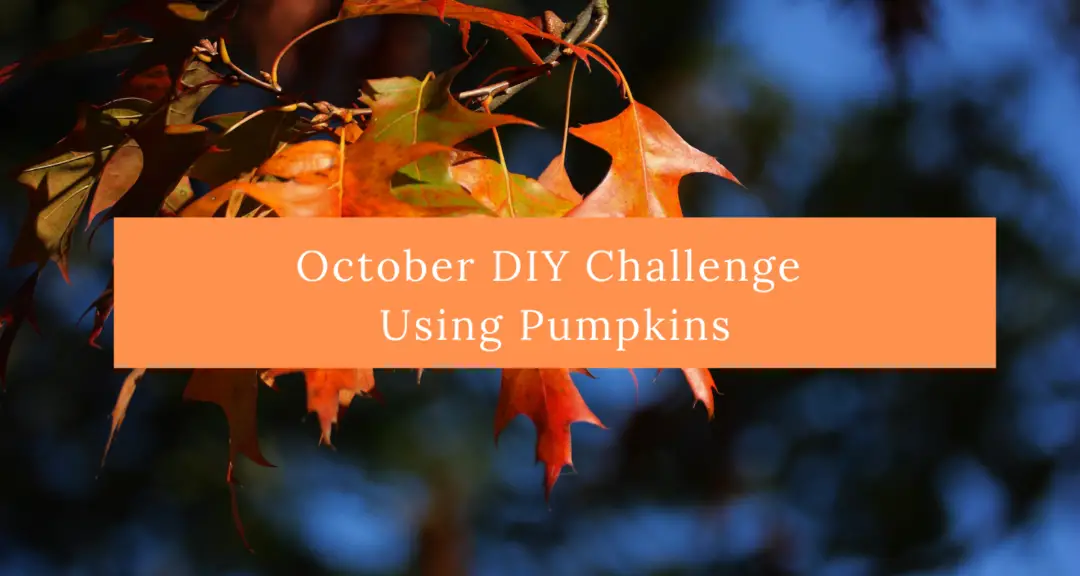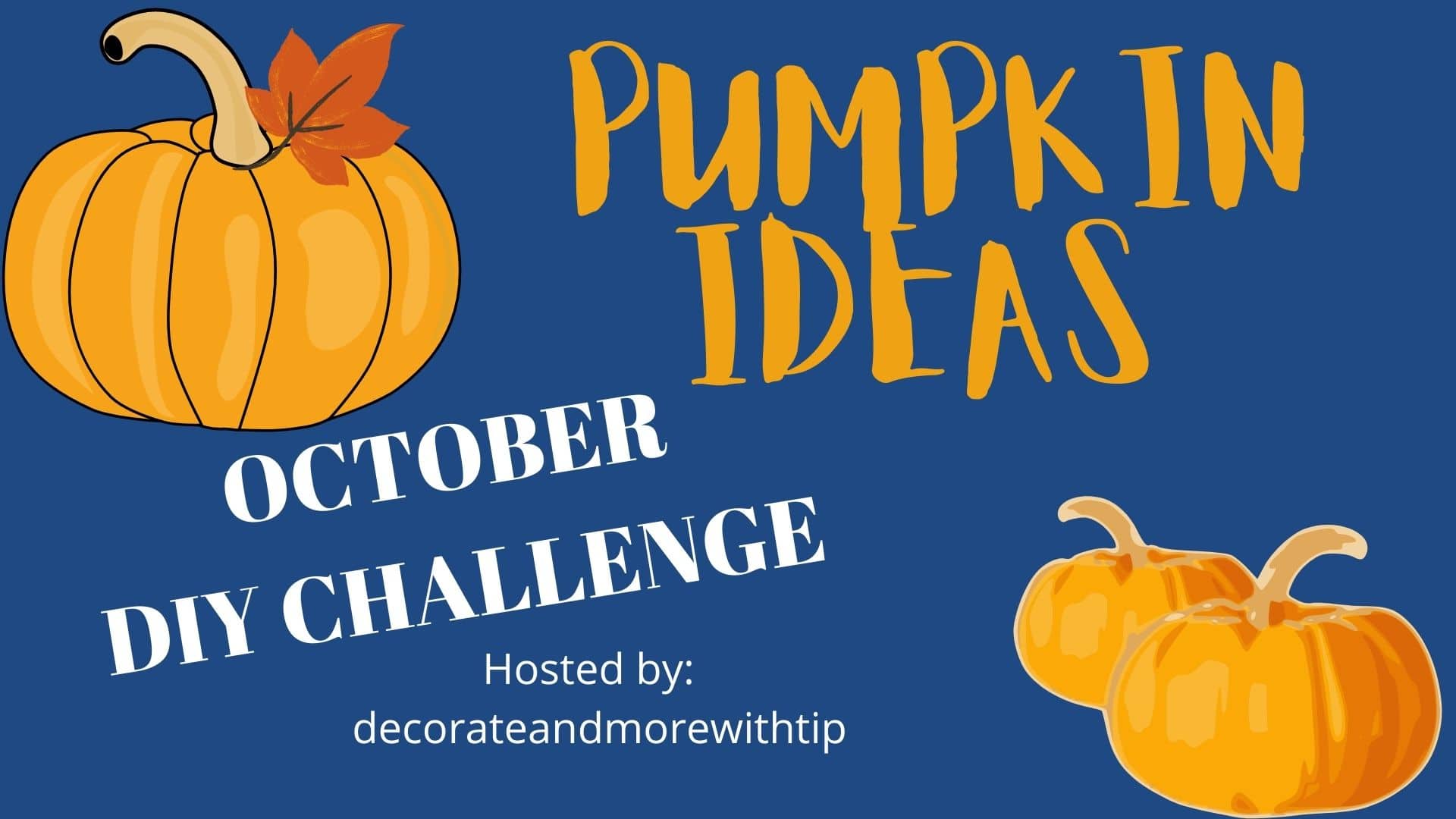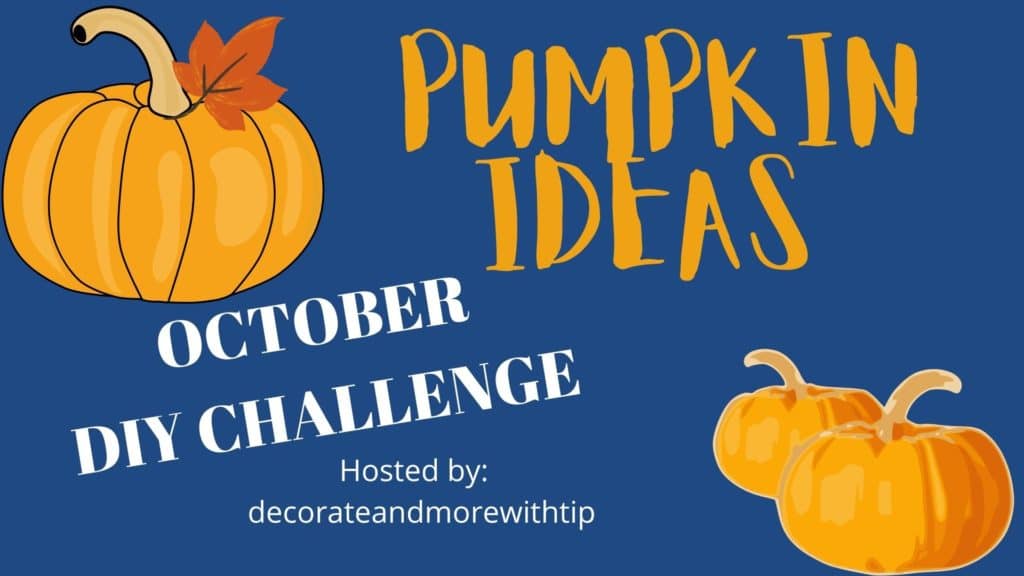 Welcome to the October DIY Challenge, hosted by Terrie at Decorate and More with Tip. (You can see my past DIY Challenges here.) This month we were challenged to make some sort of DIY using pumpkins. Here is what I came up with. I had a bag of old jeans waiting to be donated and it dawned on me that I could use the material to make some DIY Denim Pumpkins. (I also made this rag wreath using old denim. Check it out.)
This post contains some affiliate links for your convenience (which means if you make a purchase after clicking a link I will earn a small commission which helps keep my blog up and running but it won't cost you a penny more)!
Materials Used – DIY Denim Pumpkins…
3 styrofoam pumpkin from Dollar Tree
glue gun and plenty of glue sticks
old denim jeans cut into stripes
Driftwood Pieces for the stems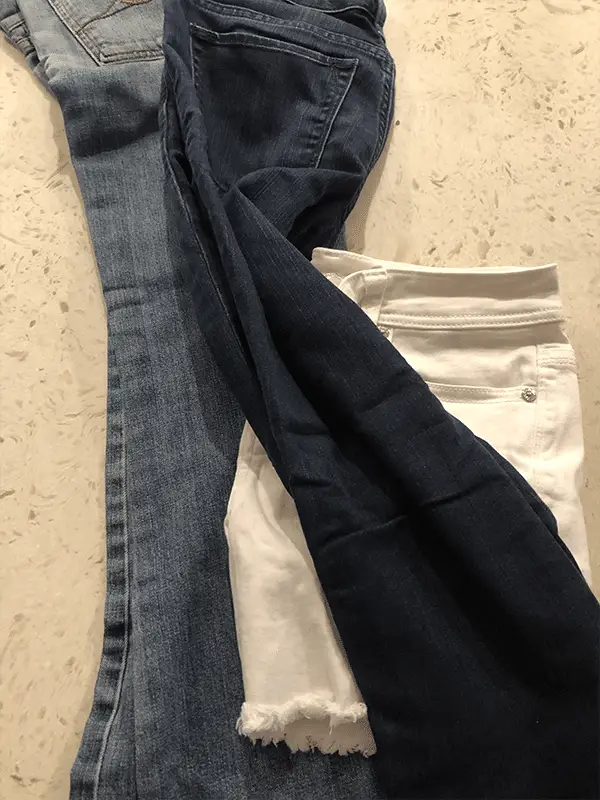 Step 1 in making DIY Denim Pumpkins…
This is such an easy project. It takes a little time, but really not to much. Anyway, first you need to cut up your old jeans into strips.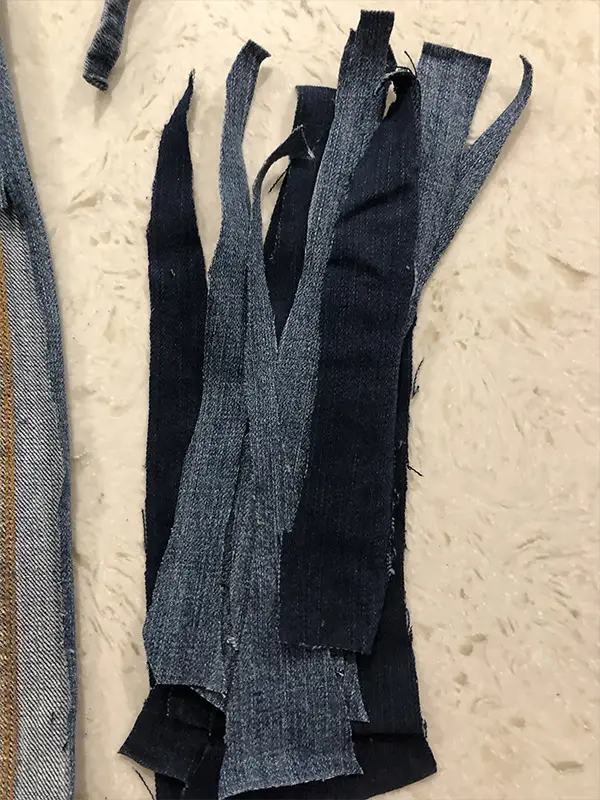 Step 2…
Take out the green stem. They just pull right out. Second, using the glue gun, I put a bunch of glue on the top of the pumpkin, placed a strip of material on the glue and pressed hard to make sure it stuck. Then, I applied more glue to the bottom of the pumpkin making sure to press down the material as best I could. Make sure you to hold the pieces in place for a few seconds each time making sure they stuck.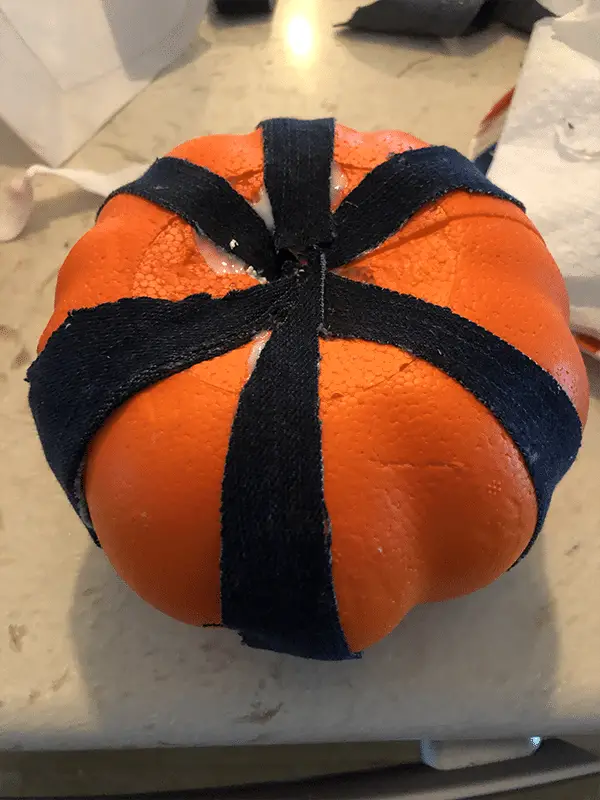 For the white pumpkin, I used an old pair of shorts that were frayed at the hem. I ended up gluing the frayed part to where the stem would go for a unique touch.
Step 3…
For the stem, I used a piece of driftwood I had left over from this wreath project, but you could find a stick in your yard, or use a wine cork, or whatever you'd like for your stem. You could also add some leaves or yarn or raffia to dress them up.
And that is IT! Very easy. Here they all….I tried putting them in several places in my house. So easy and they look pretty cute.
Please check out all the other fun projects below.
PIN FOR LATER…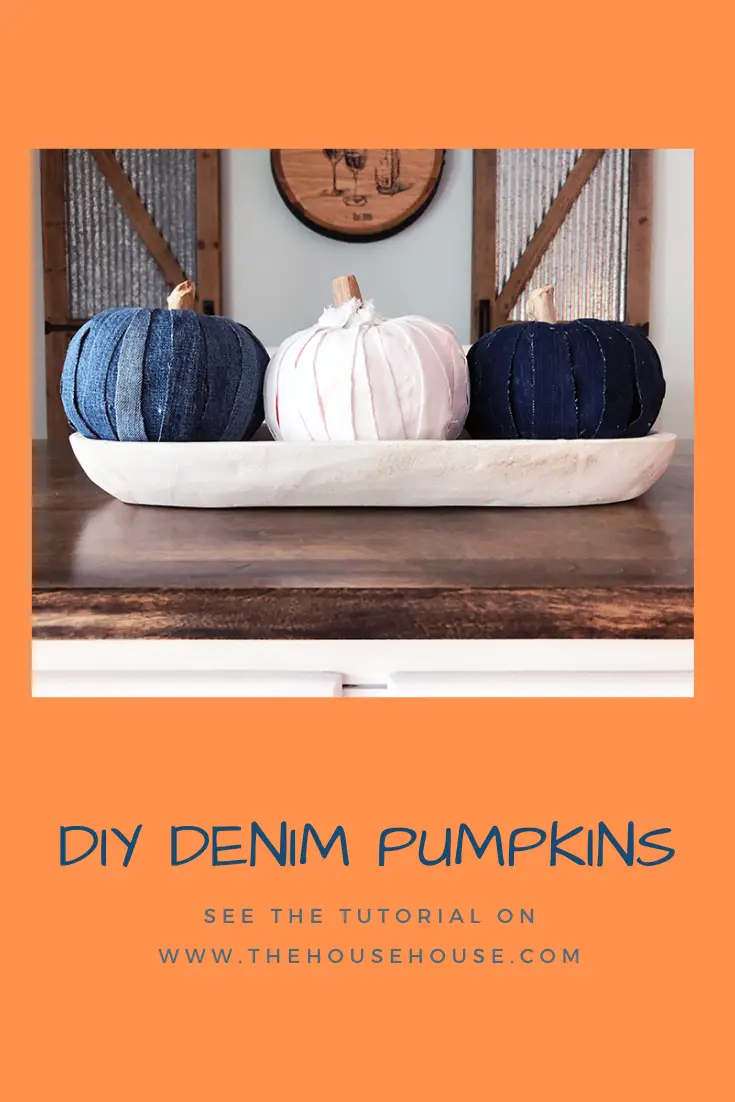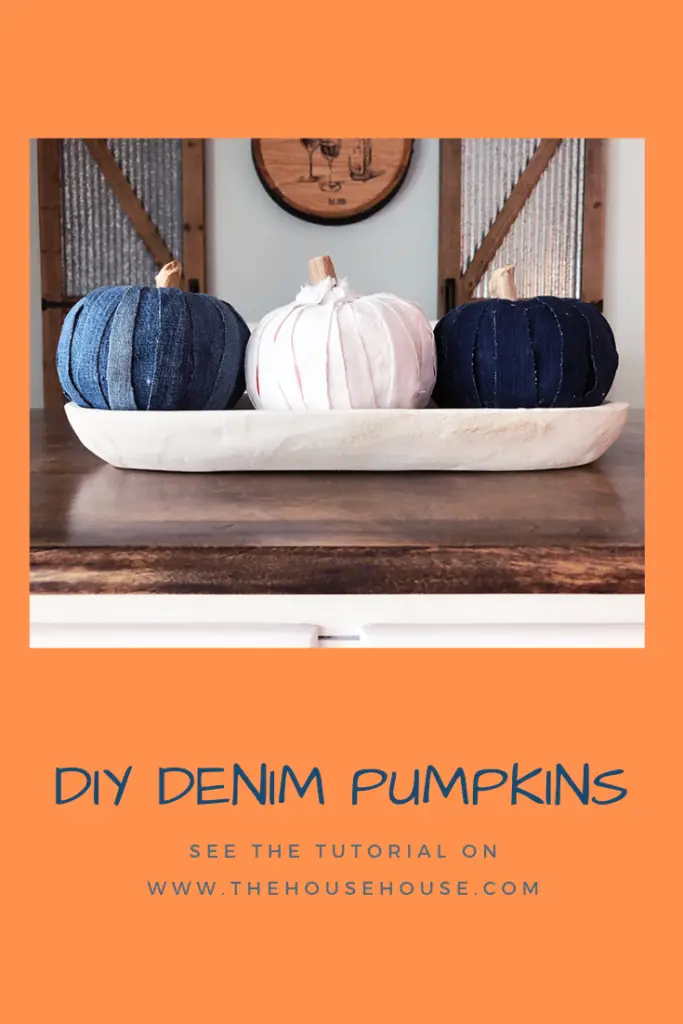 Check out all the other creative bloggers and what they came up with this month…
Terrie – Decorate and More with Tip
Cindy – Cloches and Lavender
Liberty – B4 and Afters
Corine – Junk to Gems
Tammy – Patina and Paint
Carol – Bluesky at Home
Christine – Pallet and Pantry
Michelle – Blessings by Me