August DIY Challenge – DIY Driftwood Sailboat
Welcome to the August DIY Challenge, hosted by Terrie at Decorate and More with Tip. (You can see my past DIY Challenges here.) This month we were challenged to make some sort of DIY using a Dowel Rod. I have been wanting to make one of these driftwood sailboats I have seen on Etsy. Now was as good a chance as any. So without further ado here is how I made my DIY Driftwood Sailboat.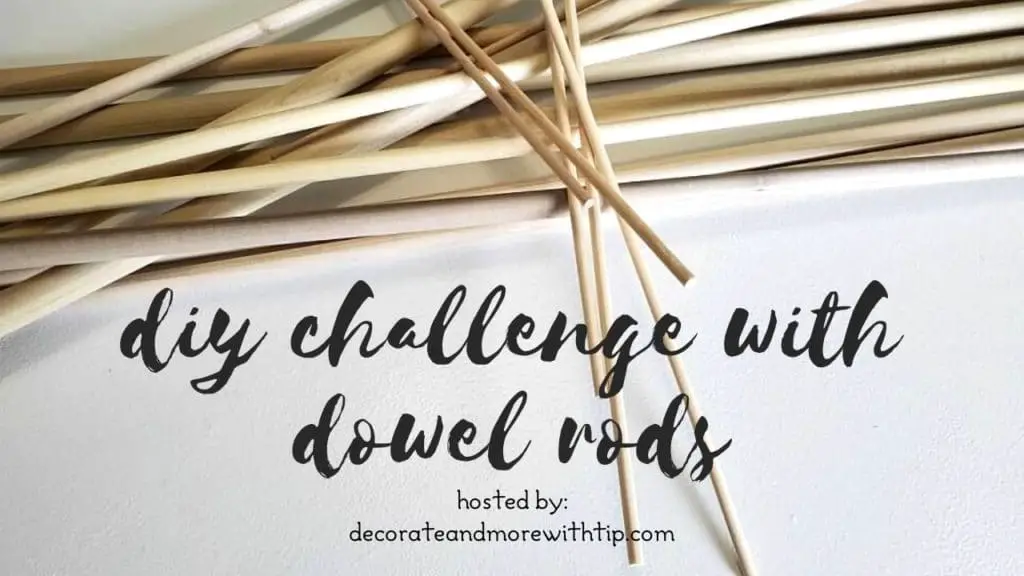 *This post contains some affiliate links for your convenience (which means if you make a purchase after clicking a link I will earn a small commission which helps keep my blog up and running but it won't cost you a penny more)!
Step 1 – DIY Driftwood Sailboat – Drill a hole into the driftwood and cut your dowel down to size….
First you need to find a nice piece of driftwood at the beach, or you can buy a piece on Amazon. Then, drill a hole into the driftwood and cut your dowel down to size. I had my husband drill the hole. As you can see from the picture below, this piece of driftwood was around 15 inches long. He drilled the hole right in the center of the wood, and not all the way through. He also cut my dowel down to 14 inches for me.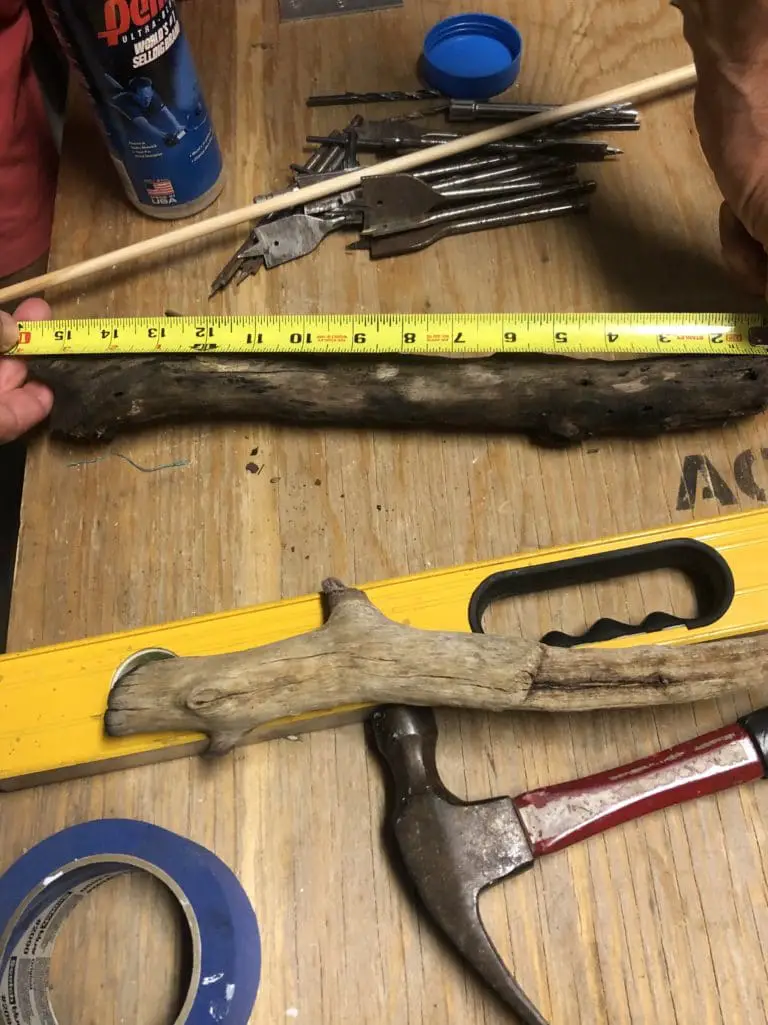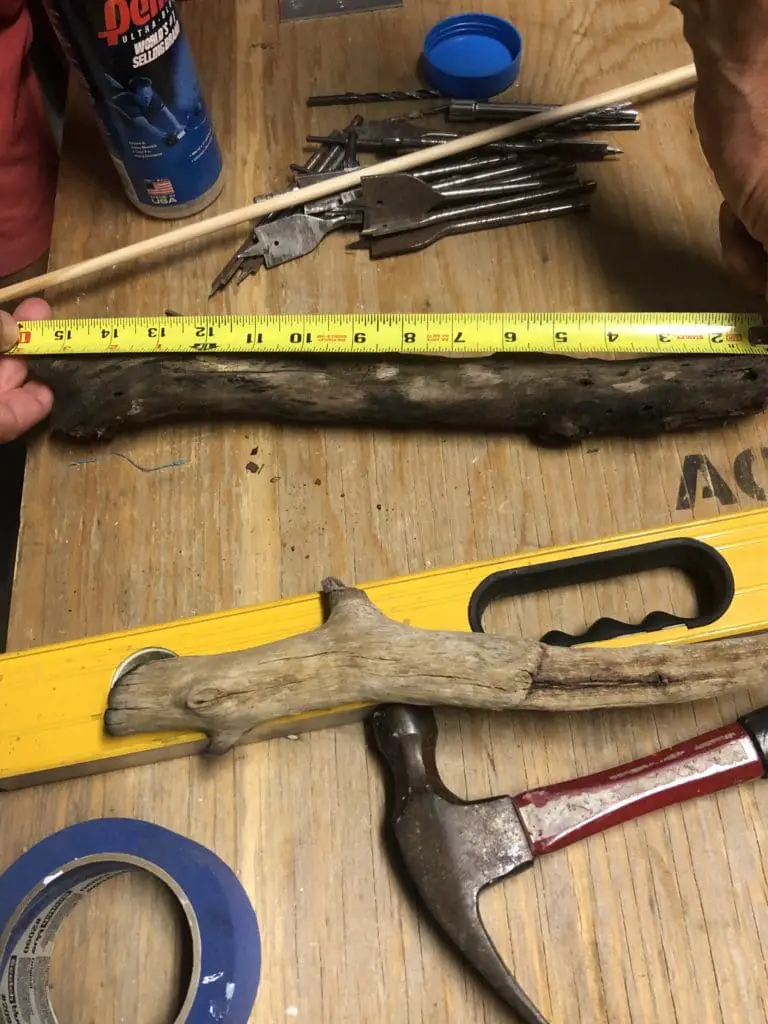 Step 2, Make the Sails…
I had this fabric in my craft bin left over from another project. Luckily, it was perfect for my sails. I started by cutting the fabric into the shape of a sail. I made 2, 1 slightly larger than the other. Then I used my glue gun to glue the edges together. I don't own a sewing machine, or even know how to sew, but if you do and want to make this project, I am sure a sewing machine would work much better than my glue gun.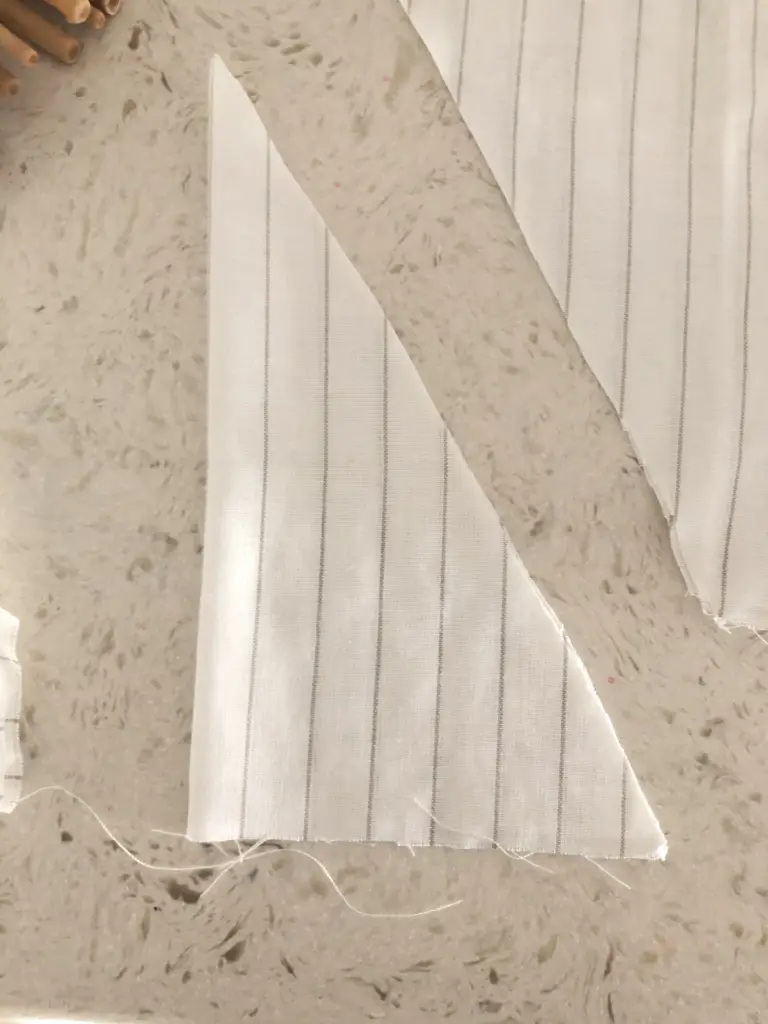 Step 3, Attach the Sails to the Dowel…
To attach the sails to the dowel I had to make little holes in the sails. I did this with a sharp pair of scissor and a steady hand. Once the holes were big enough I stuck a piece of twine through and tied it to the dowel. I made one hole in the top and bottom of each sail. Looking at this now I wished I had thinner twine or even thin white rope. It would have looked much better. Once they were tied tight I added a tiny bit of hot glue to secure them in place.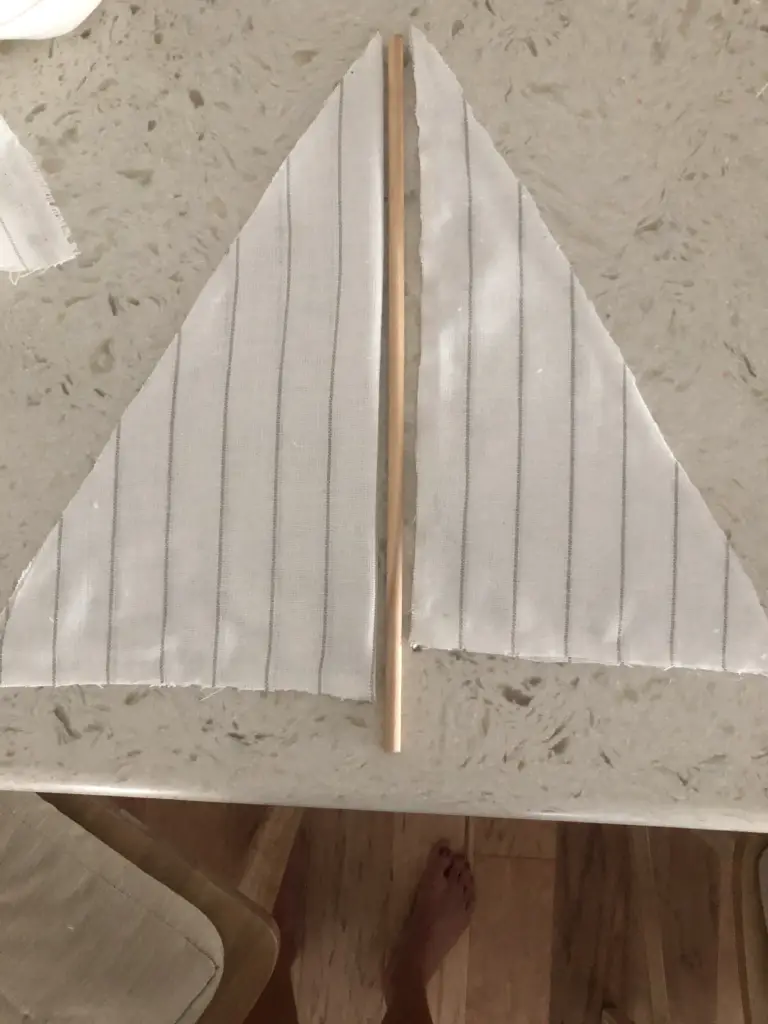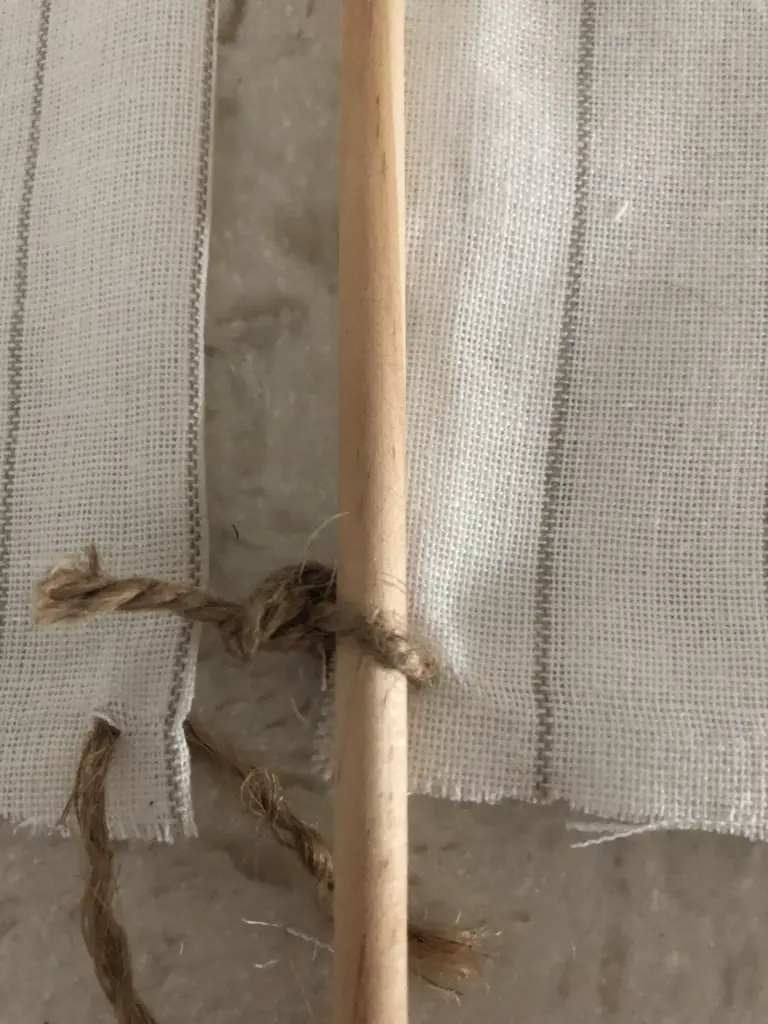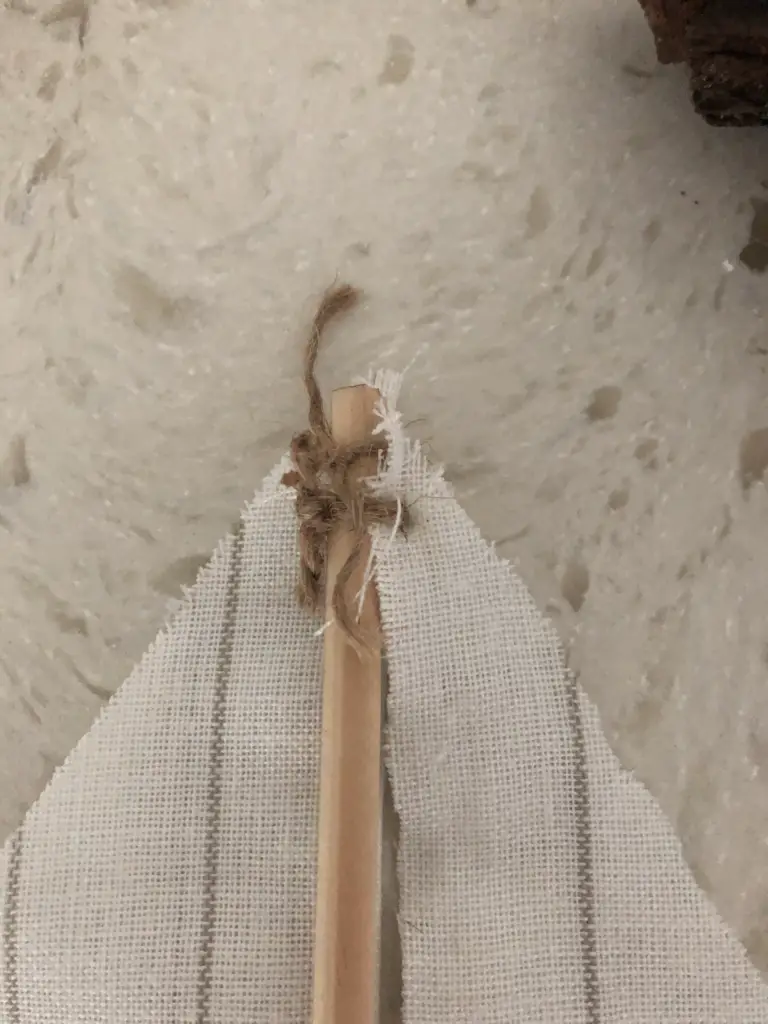 Step 4, Secure Dowel to Driftwood…
Once the sails were tied to the dowel I placed the dowel into the driftwood and added some hot glue to hold it in place. Then I used one eye-hook on each end of the driftwood to secure the sail to the wood and tried to hide the eye-hook behind the sail as best as I could. Once secure I trimmed off as much excess twine as I could.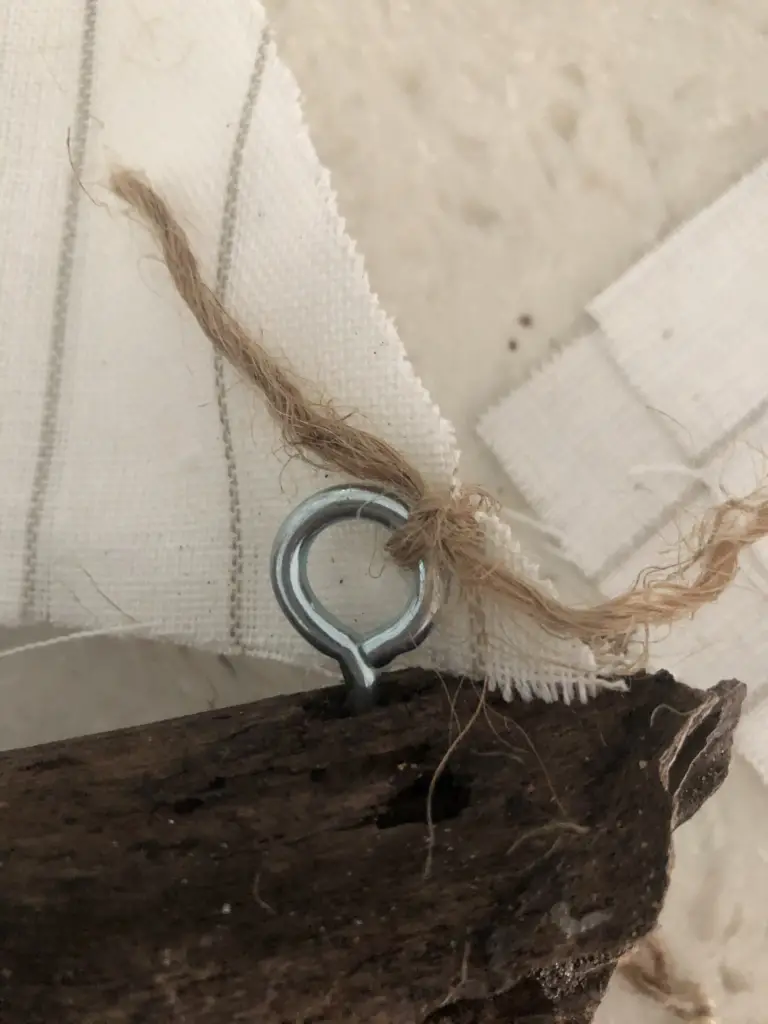 Here is the final product. It is not bad and came out okay for my first crack at making one of these. Could be better though.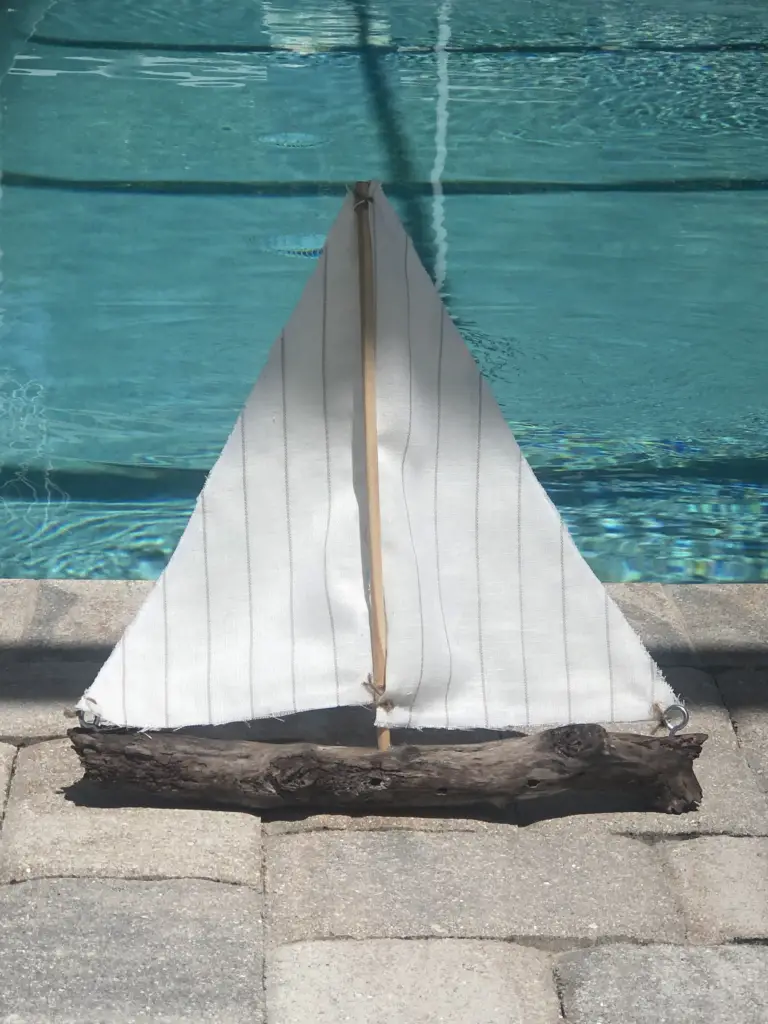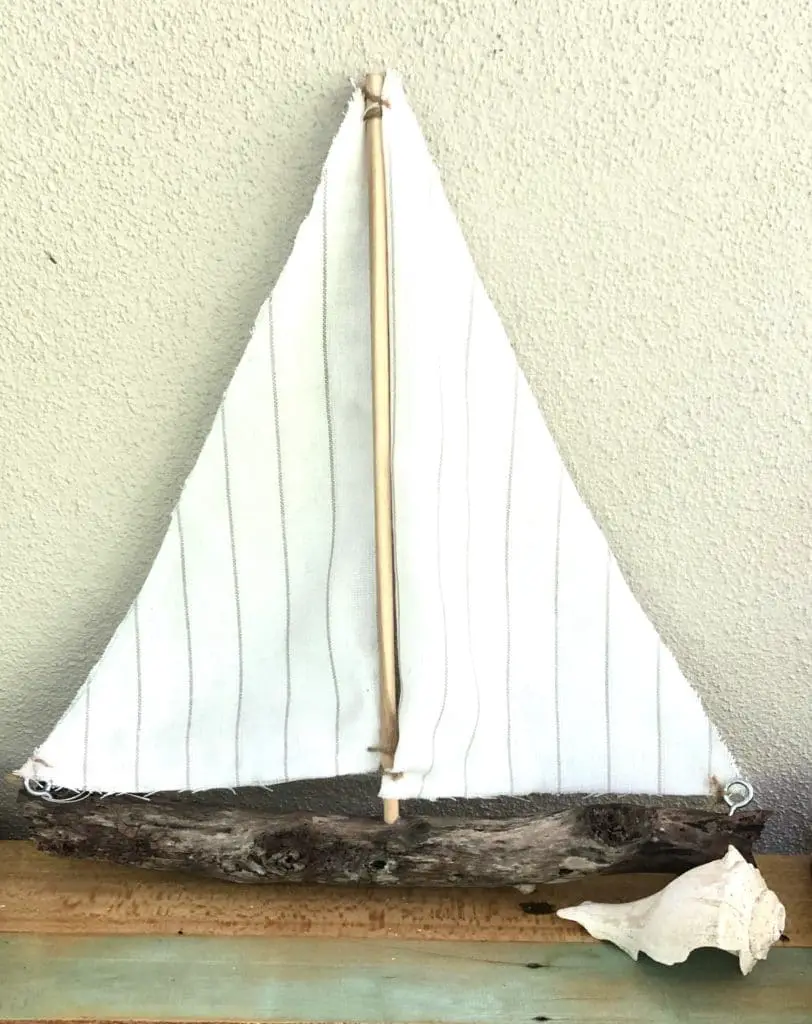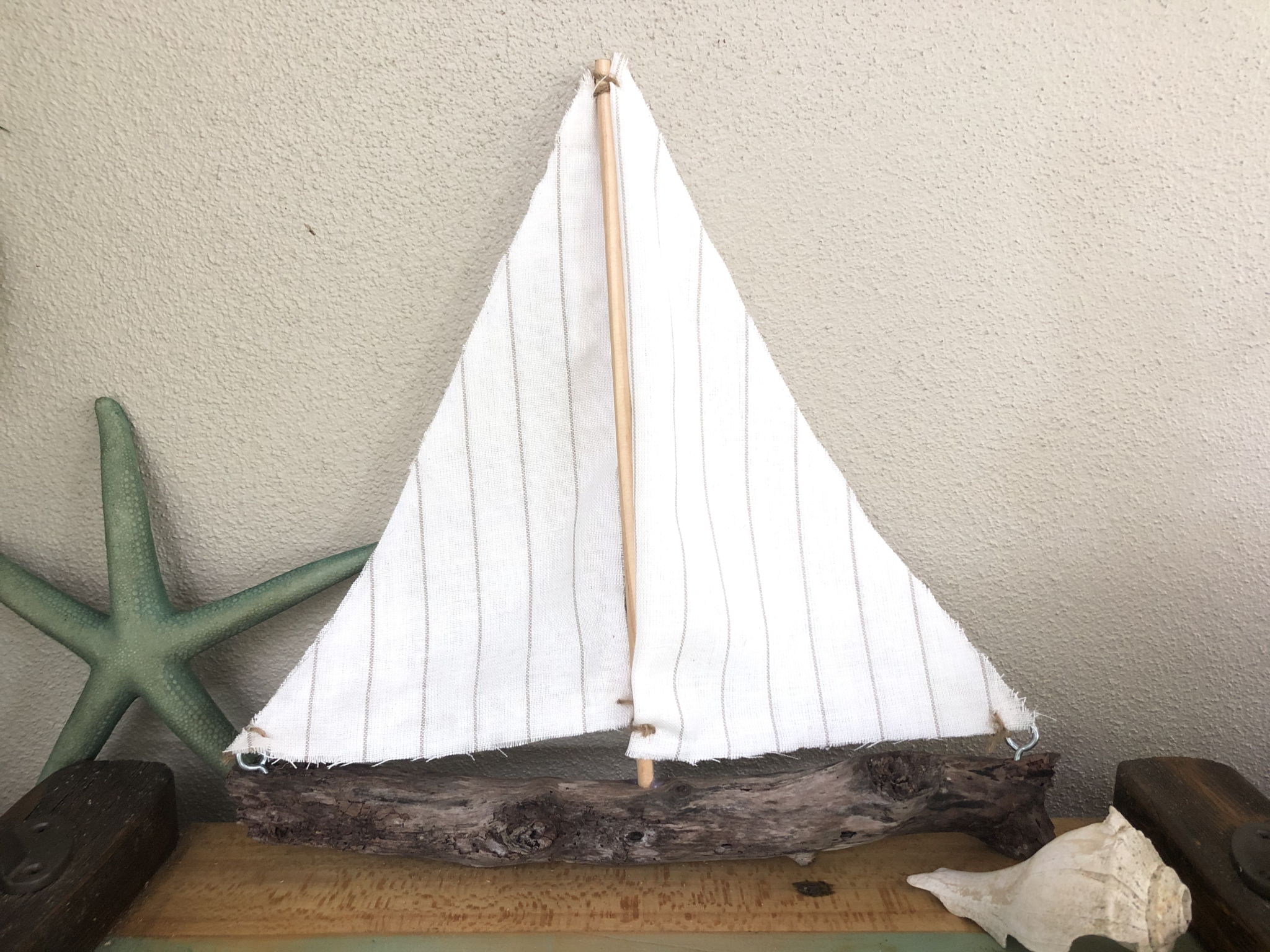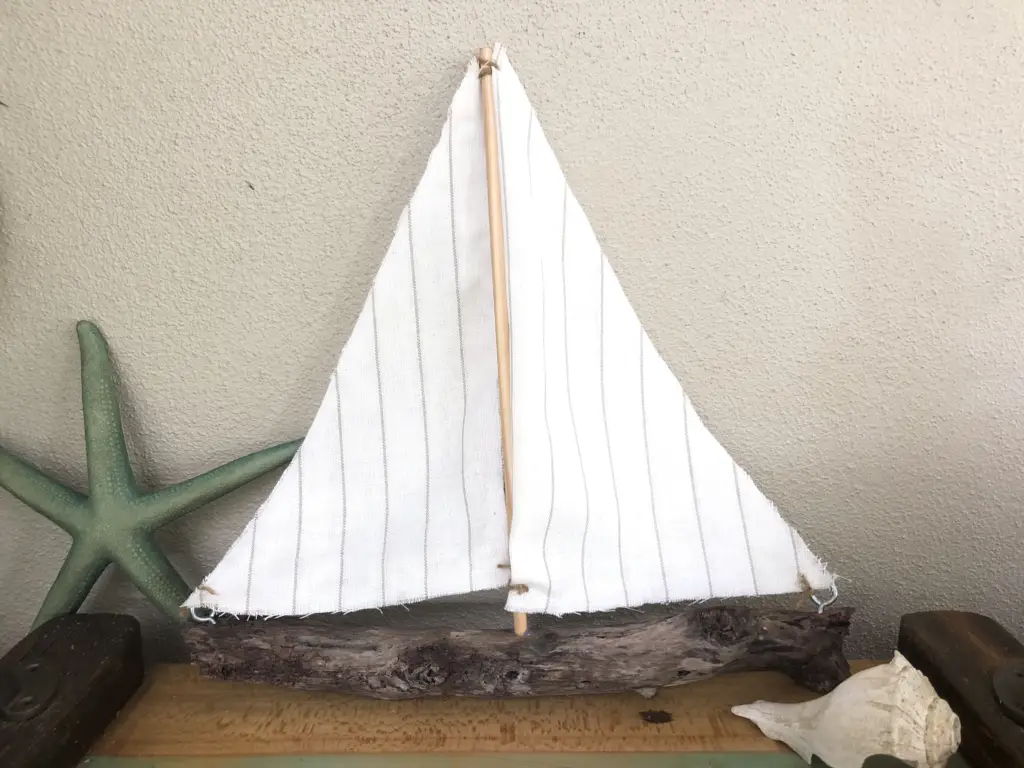 PIN FOR LATER…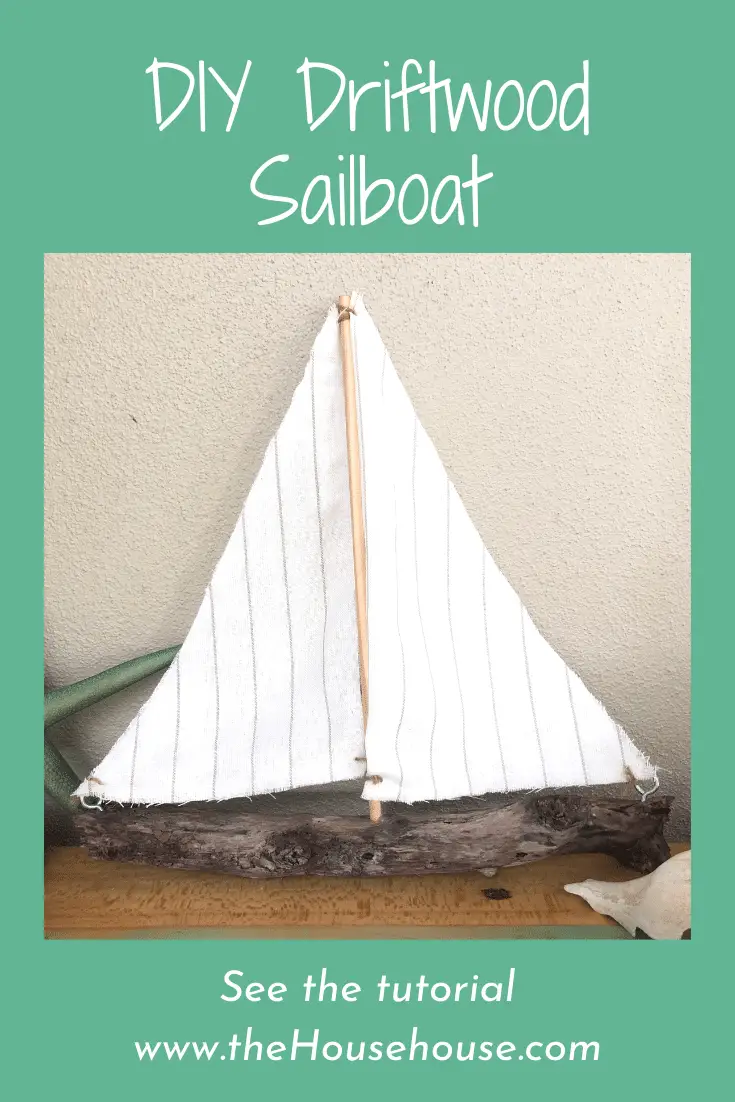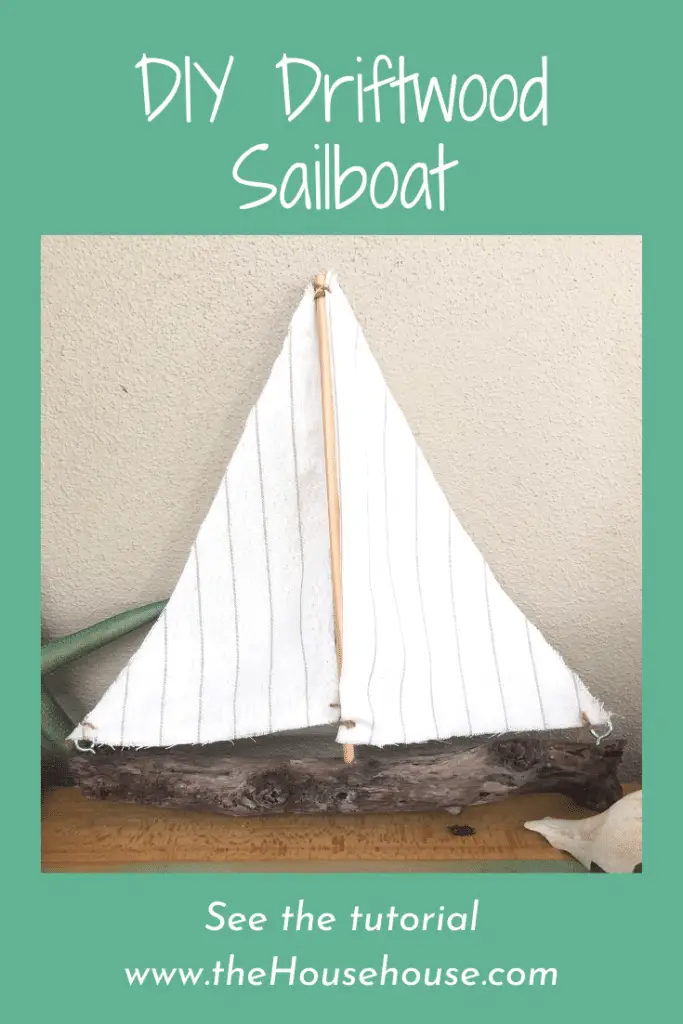 Check out all the others bloggers projects…