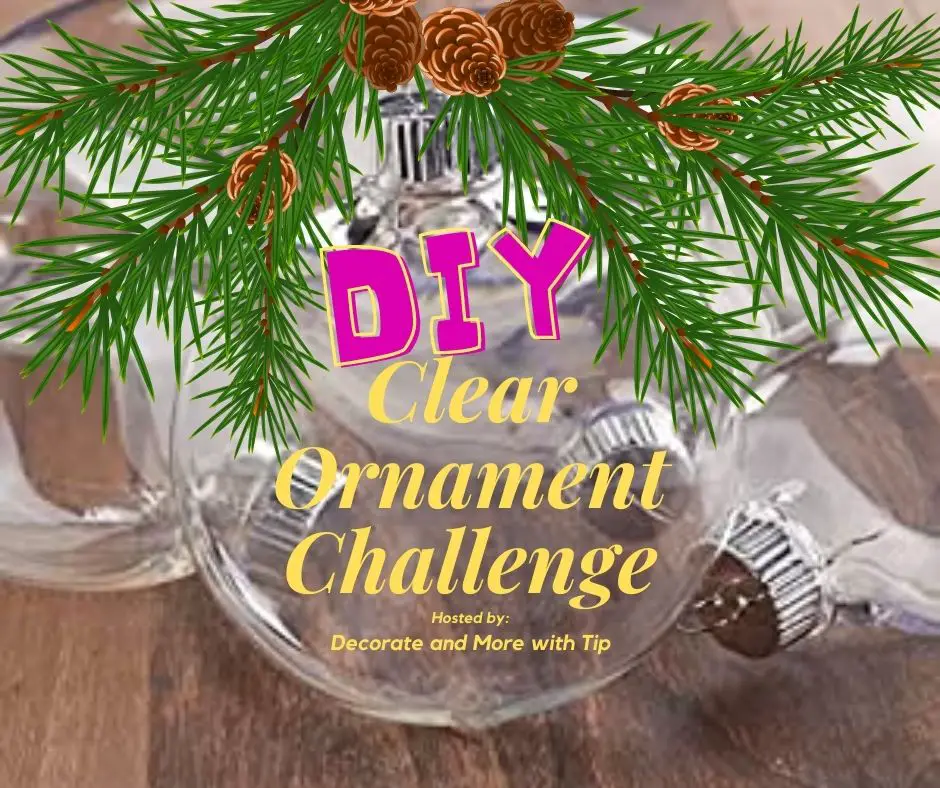 DIY Challenge – Decoupaged Clear Ornaments
Welcome to the December DIY Challenge, hosted by Terrie at Decorate and More with Tip. (You can see my past DIY Challenges here.) If you are coming over from Sweet Southern Grace, welcome! Weren't her ornaments amazing? This month we were challenged to create something with clear ornaments. Here is what I did…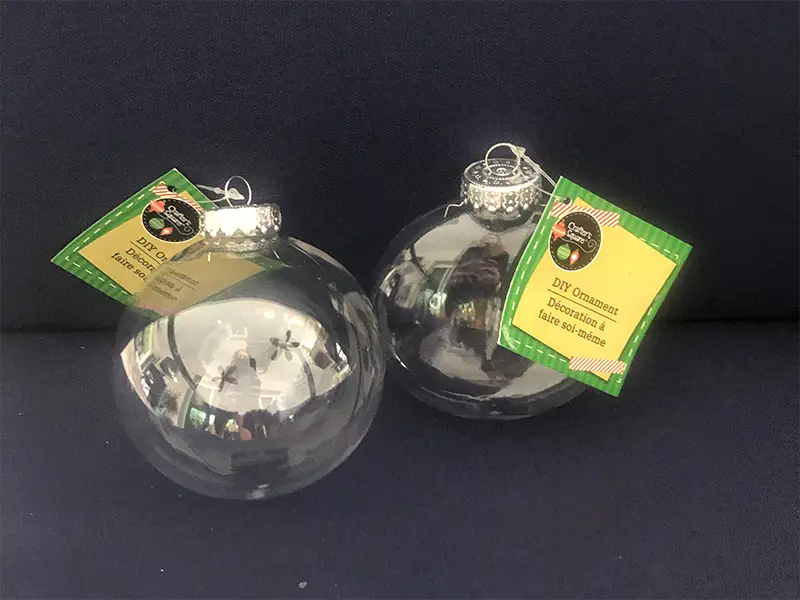 I decided to decoupage my ornaments. I had these fun napkins so decided to use those for my project.
I started by cutting up the napkins into pieces. Then you apply Mod Podge to a section of the ornament and begin gluing them to the ornament.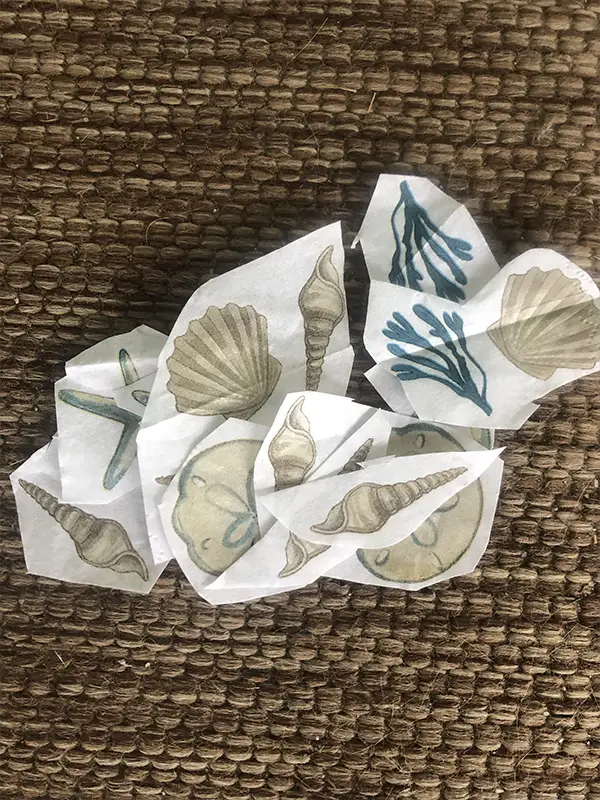 Just keep gluing your pieces to the ornament until you are satisfied with how it looks.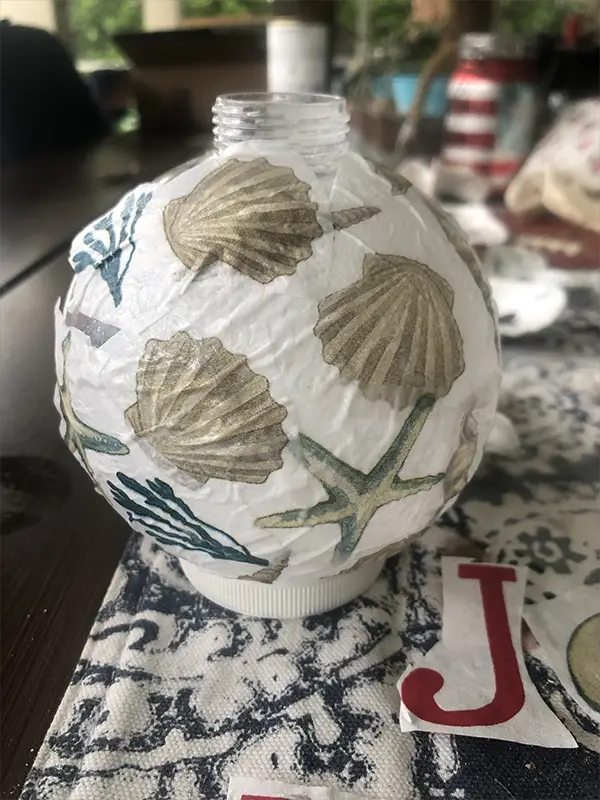 Continue to put pieces on until it is fully covered. You will have some wrinkles. Here is how mine looked after putting the word JOY on the front.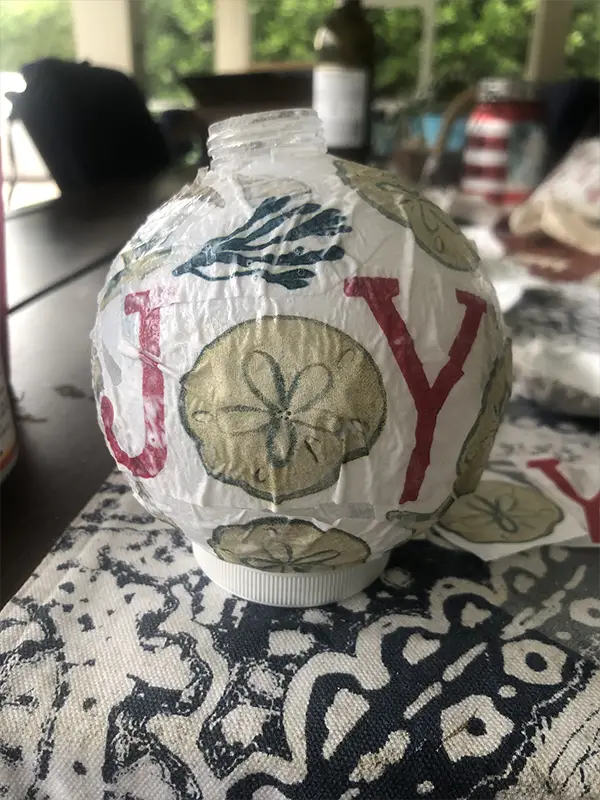 Here is how they look on a tree. They came out cute.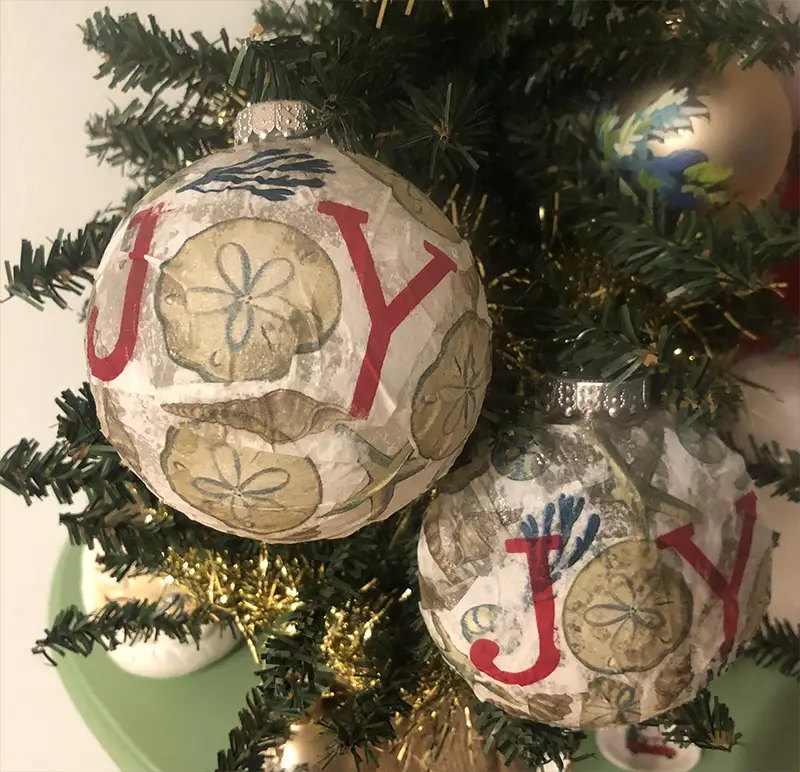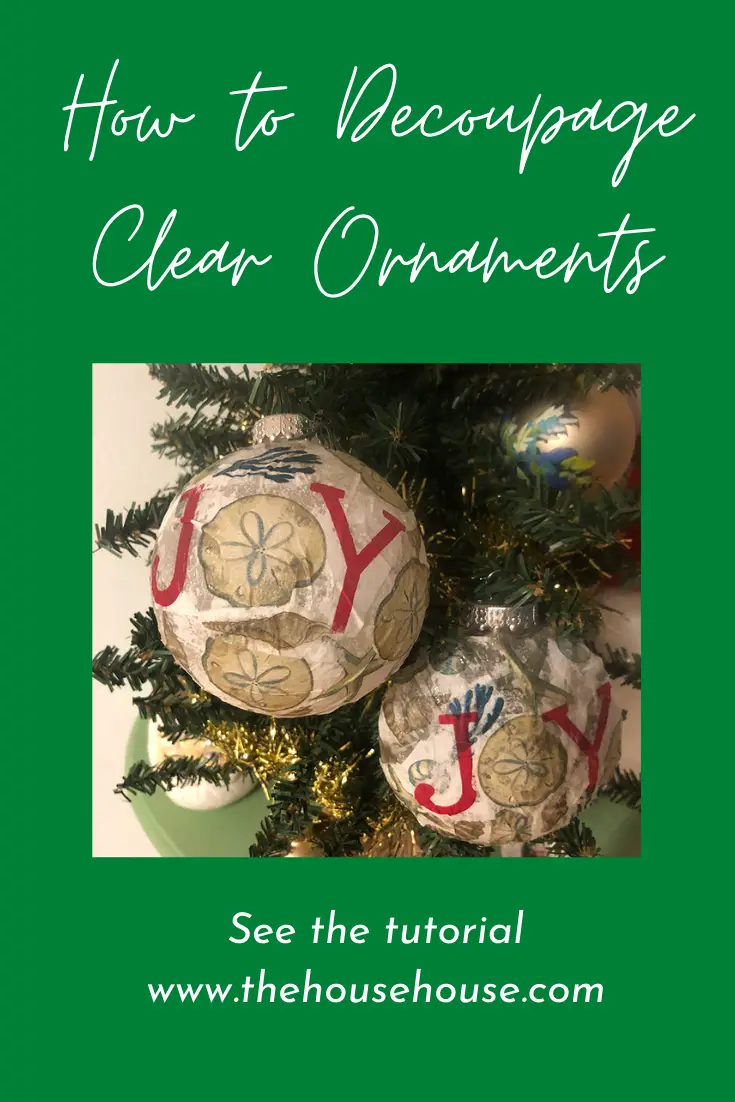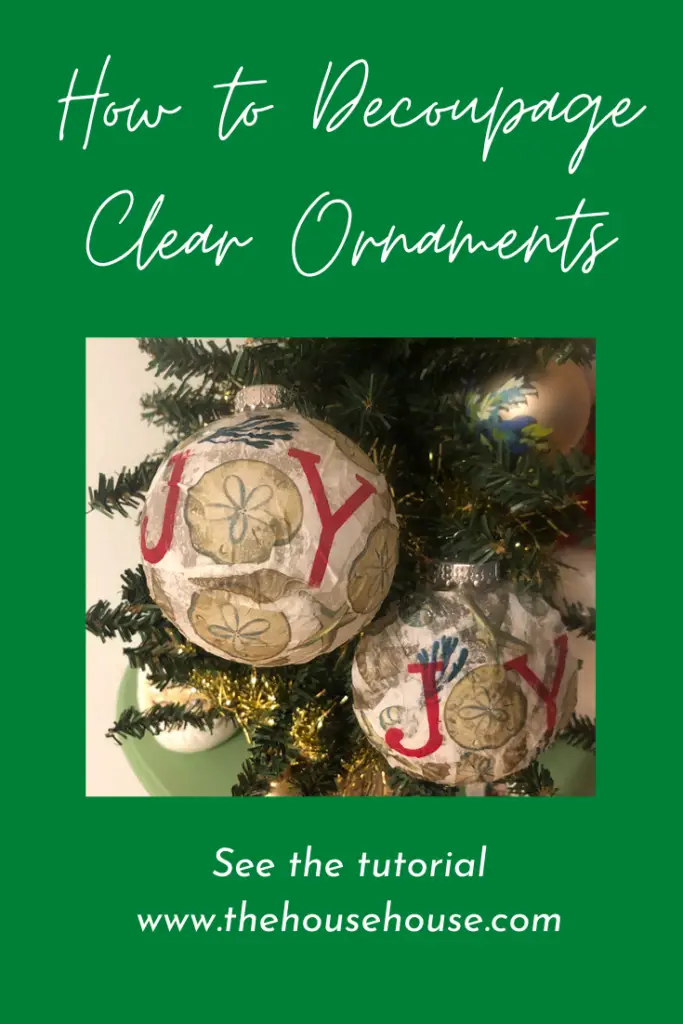 Please check out what all the other bloggers came up with…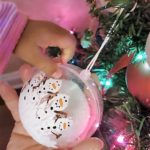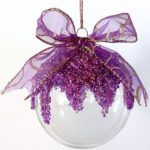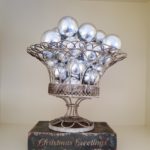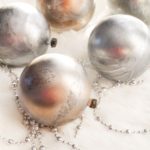 Decorate and More with Tip
|
Purple Hues and Me
|
Cloches and Lavender
|
Pallet and Pantry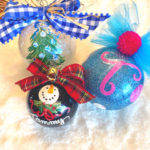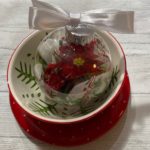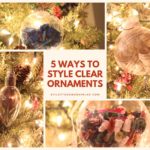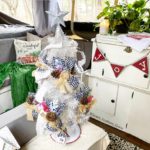 Patina and Paint
|
Paula's Handmade Space
|
Stilettos and Shiplap
|
Sweet Southern Grace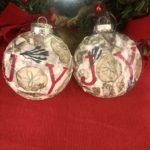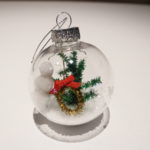 The House House
|
B4 and Afters