Gettin' Crafty for my birthday…
For the last couples of years a group of friends and I have been getting together for our birthdays for either lunch, or  dinner/drinks.  It is always a fun time with a ton of laughs. Girlfriend time is the best.  So, a few weeks ago when my birthday rolled around one of my friend's asked us if we wanted to try something different and go to our local Paper Source store where they do private crafting workshops.  We all said, 'why the hell not'?  Well, at least I said that.  Then afterwards we'd go out for drinks/food.  Sounded fun to me.  I'm always up for something new.  We were allowed to bring appetizers and wine into the store for before/during/after our lesson which was great!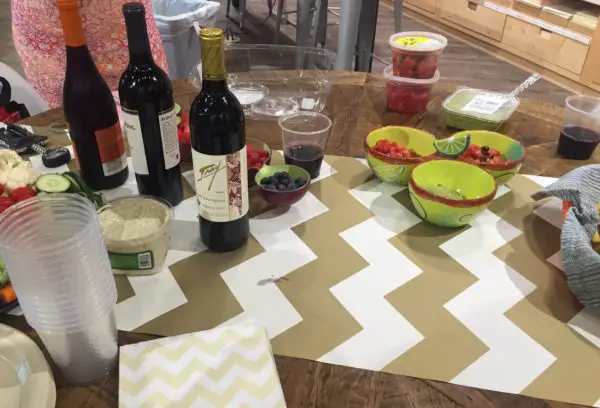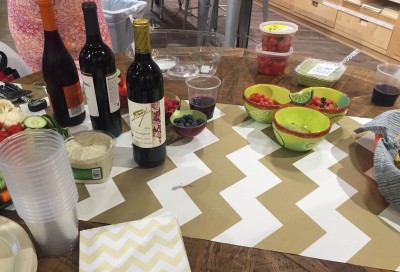 We started out standing around catching up, drinking wine and munching on appetizers. Then the class began.  Our workshop was on making party decor.  The table had all sorts of supplies on it and lots of pink paper and our instructor was ready and waiting, and very patient with us too.  We all sat around the table with our wine, of course, and started craftin'.   I'm not the most creative girl in town, and I'm not one of those moms who makes a billion things for her kids, but I've done a few projects here and there that have come out okay so I was pretty sure I could handle this.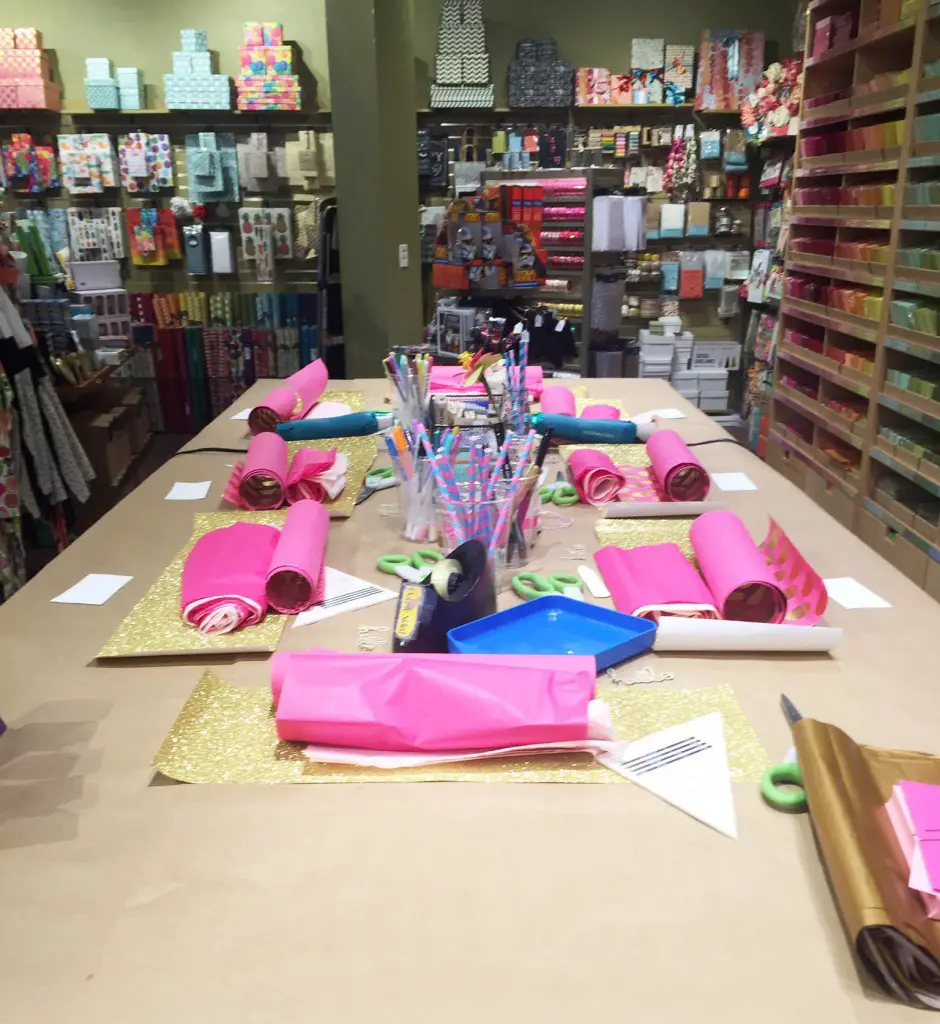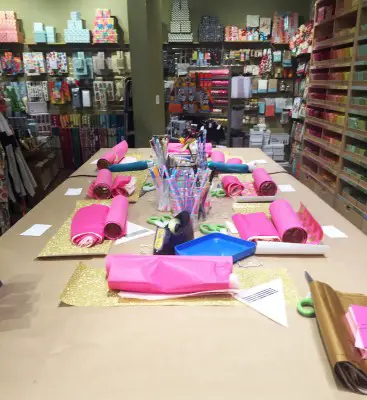 The first thing we made were these paper rosettes. It was pretty easy. We scored the paper using one of the tools on the table then we folded the paper like a fan. Then we attached each end in a circle shape with a string attached so we could hang it.  We also were told we could cut the edges. I cut mine at an angle but others cut theirs into a point.  These were the ones I made below, but everyones looked a little different.  It was easy but I'm not sure I'd have the patience, or the time, to make a ton of these for a party.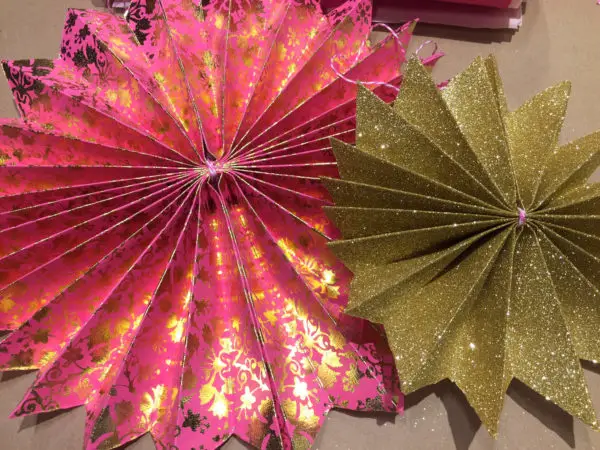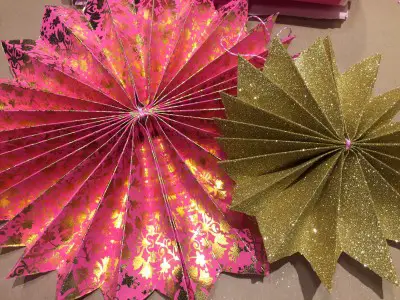 We also made a tissue pom, a place card and a tassel but I think I drank to much wine cause I stopped taking pictures. haha!  Oops.  That is until my friend Christine got a little crazy with her crafts. Then the camera came out! 😉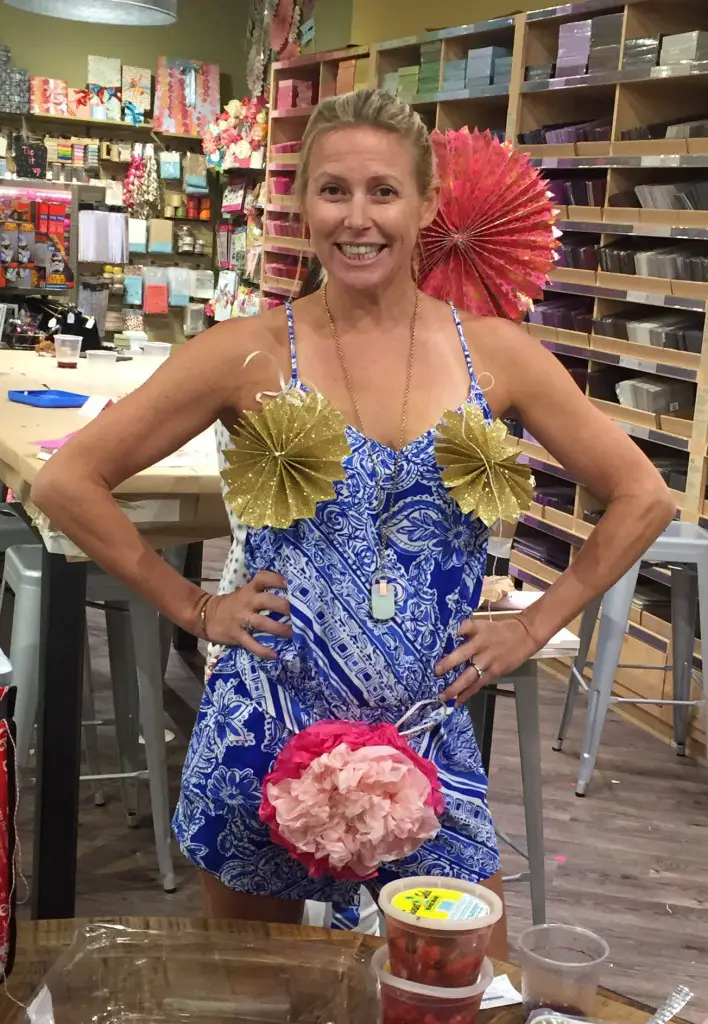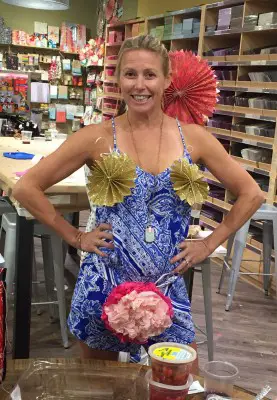 Overall it was very fun and yes, we had A LOT of laughs.  In fact my cheeks hurt from laughing so much.  Here we all are showing off our projects.  Love this group of girls!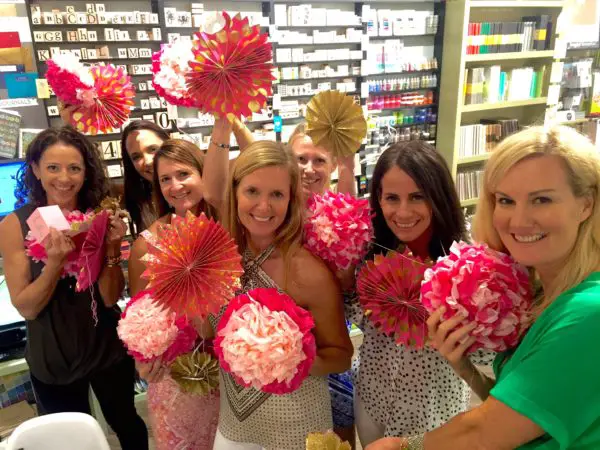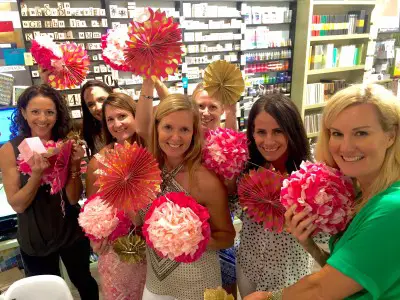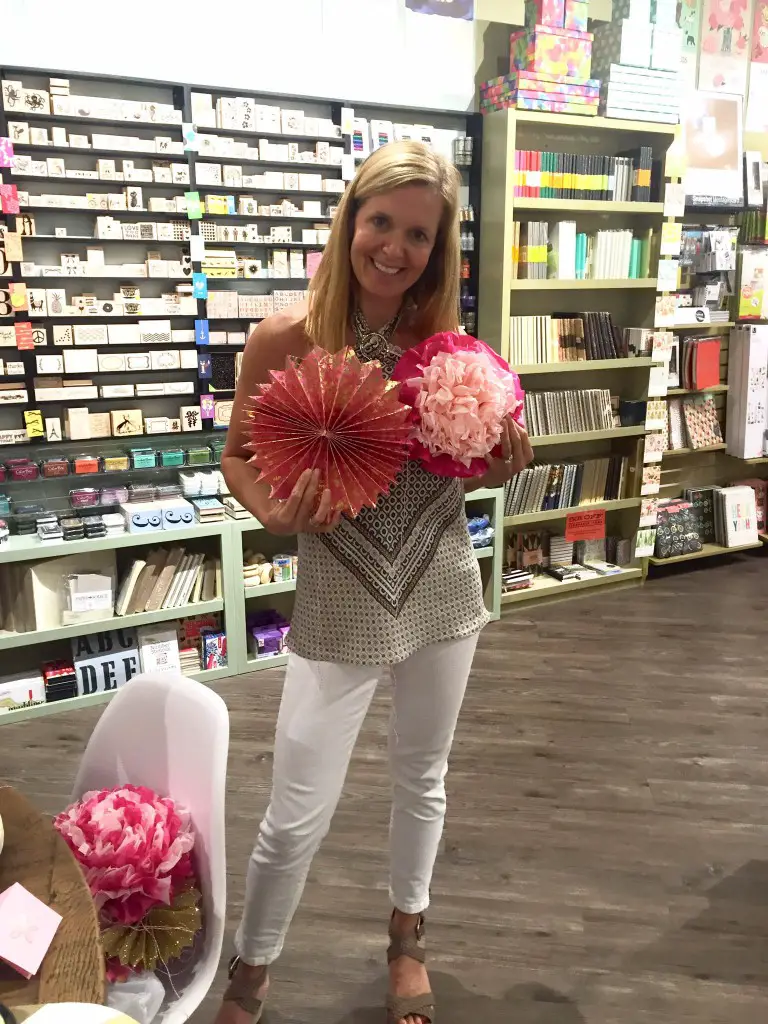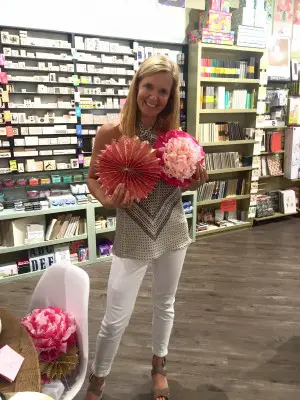 After this we headed out for drinks, appetizers, dessert and more laughs.
Would I recommend it….
If you are looking for something different, and fun, to do with your girlfriends, I'd recommend trying this out.  Check with your local craft stores.  Not sure if all my friends would agree, as crafting is not there thing, but I had fun. Thanks again girls for a very memorable and very fun birthday.
Next, I want to try one of those wine and painting places.  Anyone try that?  How was it? I've seen so many friends on Facebook who've tried it.  Gotta look into that.  I think a cooking class would be fun too.  Share your story with me.  Leave me a comment.