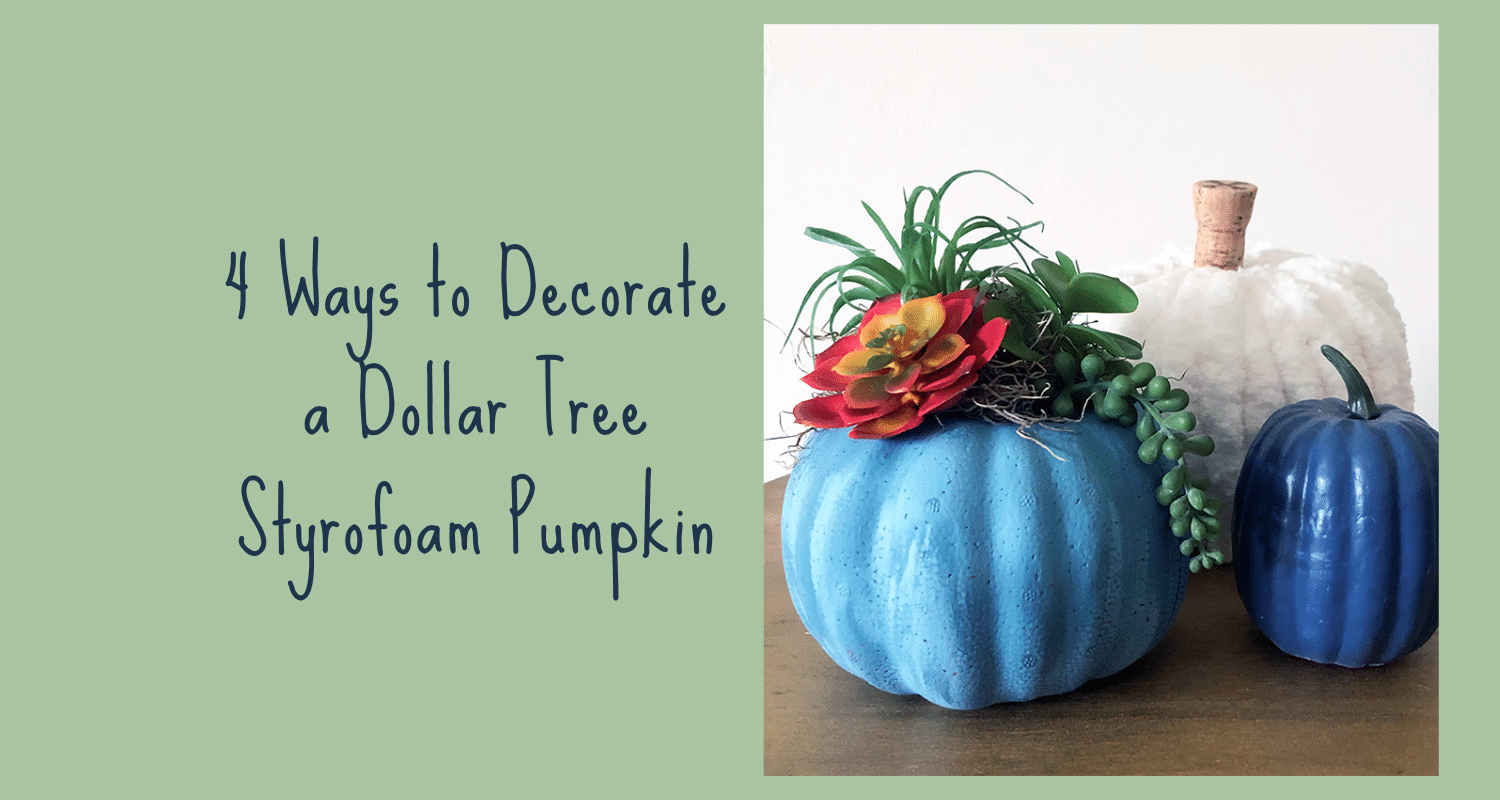 4 Ways to Decorate a Dollar Tree Styrofoam Pumpkin
Have you ever bought a Styrofoam pumpkin from Dollar Tree and then thought, hmmmm….what can i do with this thing? If so, read on. Here are 4 Ways to Decorate a Dollar Tree Styrofoam Pumpkin.
Number 1…
Last year I made these using a package of corn husks and some fun ribbon I found at the Dollar Tree. You can see the full tutorial here.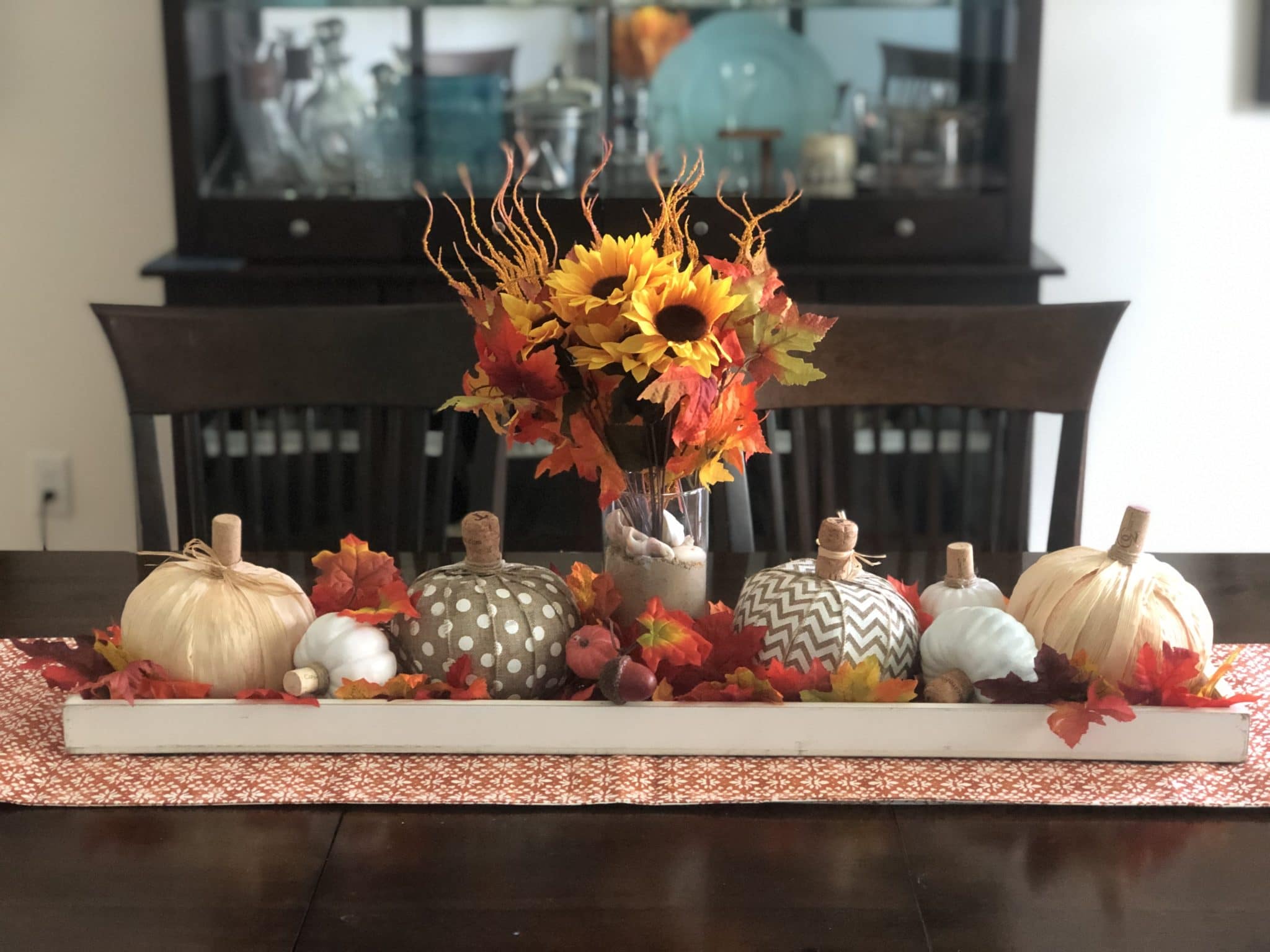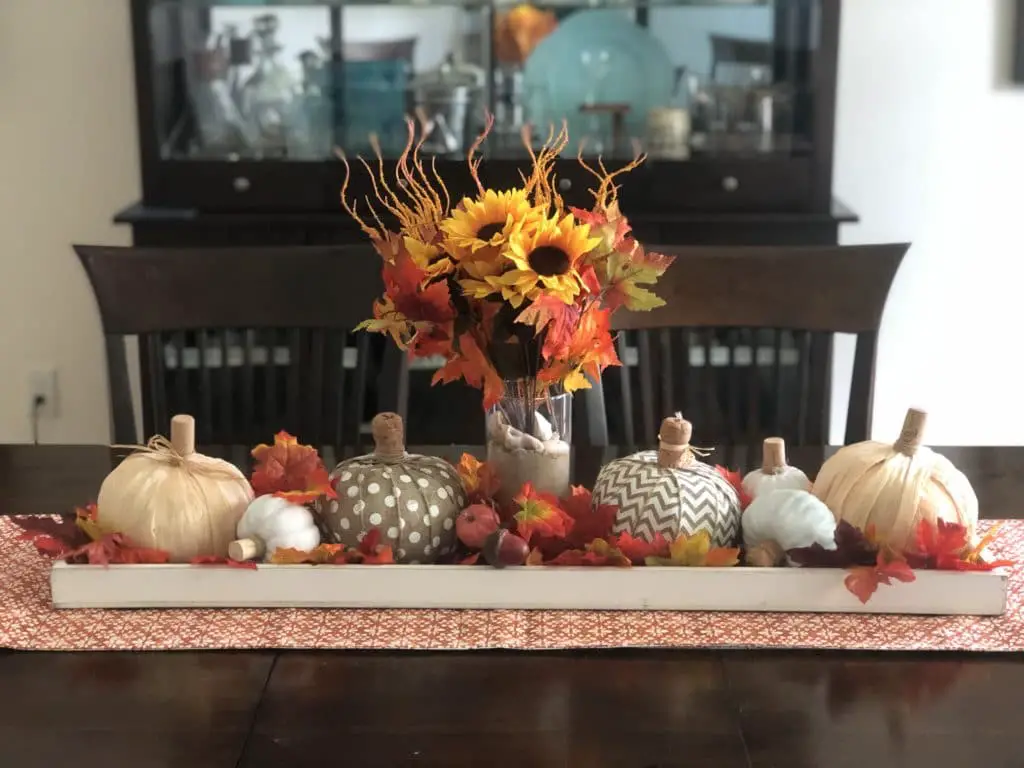 Number 2…
I also made this fun nautical centerpiece last year using a Dollar Tree Styrofoam Pumpkin. See how here.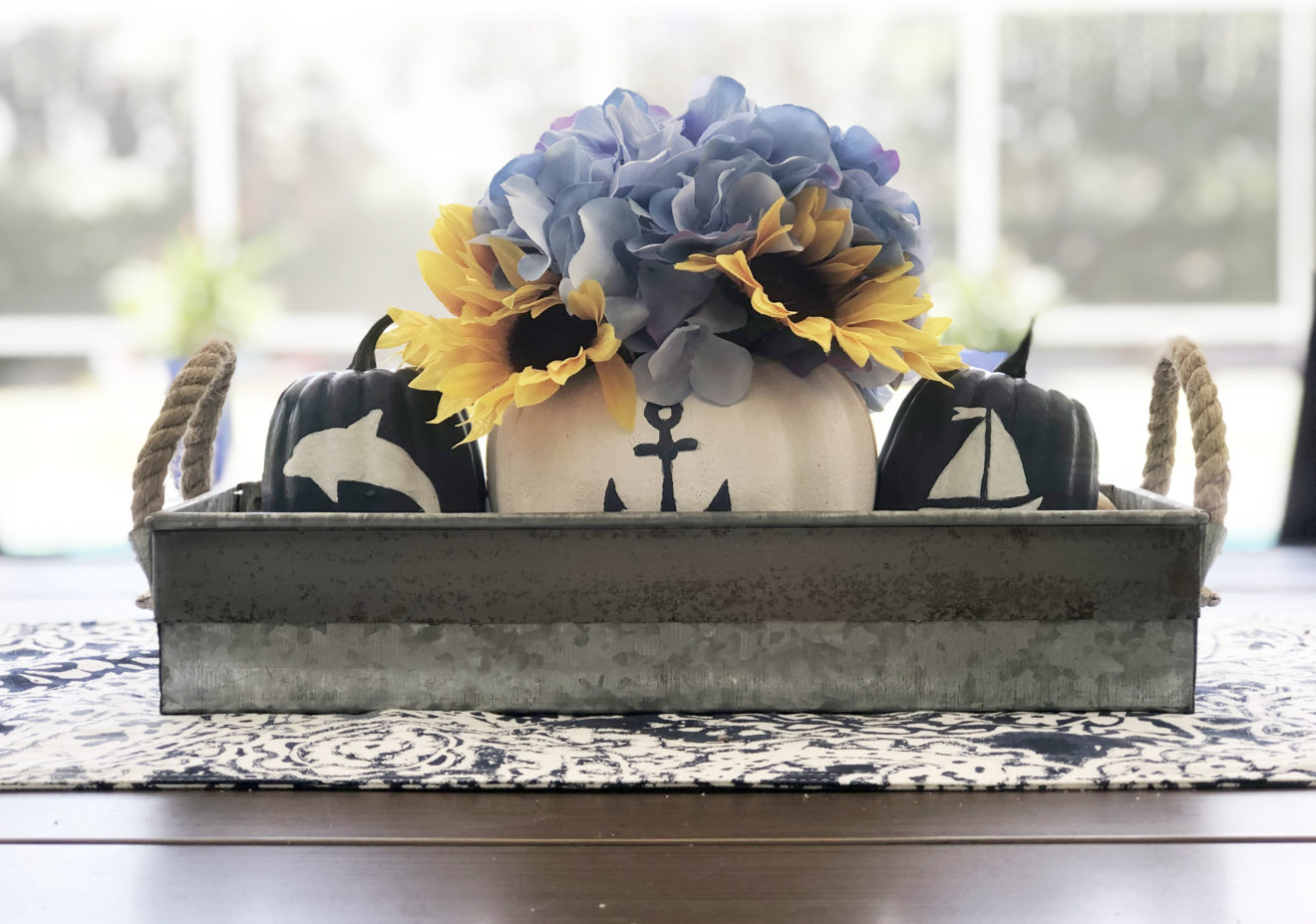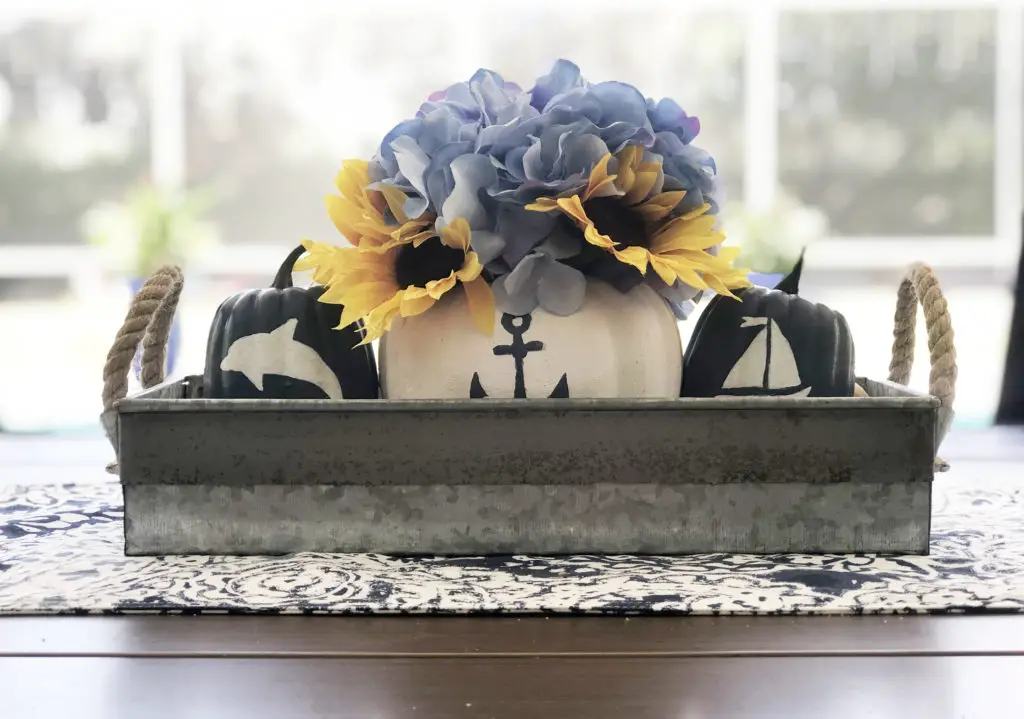 Number 3…
This year I made these. (Well, I made the 2 in the front. The blue one in the back was a gift and it is beautiful!)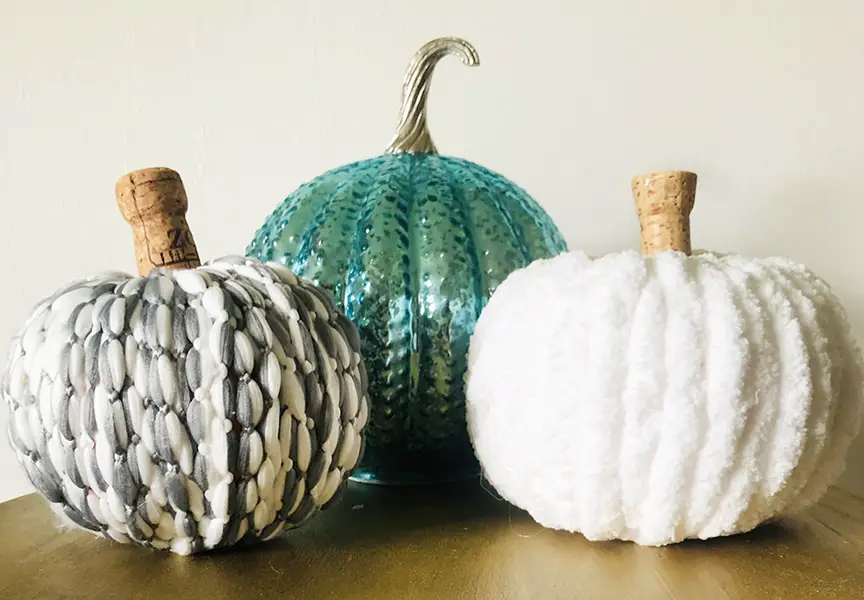 Here is how I made these.
For the gray and white one I used a MOP HEAD from the Dollar Tree. Can you even believe that is a mop head? Dollar Tree doesn't always have these in stock, so if you see one, grab it. There are lots of uses for these like this Thrift Store Vase I gave a make over. Anyway, I basically clipped the plastic piece off of the mop, unraveled it and glued it all around the pumpkin…..which sounds easy, but it was actually kind of a huge pain. But, it looks cute.
I did the same for the white one, I just used some left over chunky yarn from Hobby Lobby that I had left over from this wreath I made last year. It was the perfect amount. Here is a little movie I made while making this. Check it out and make sure to subscribe to my YouTube channel.
Number 4…
I made these this week and think they came out pretty cute. Here is what I used. The pumpkin, moss and succulents were all purchased at the Dollar Tree. The craft paint I had left over from other projects.
First, I cut a large hole in the top, enough to fit some flower foam and succulents. Then I used some craft paint to paint them blue.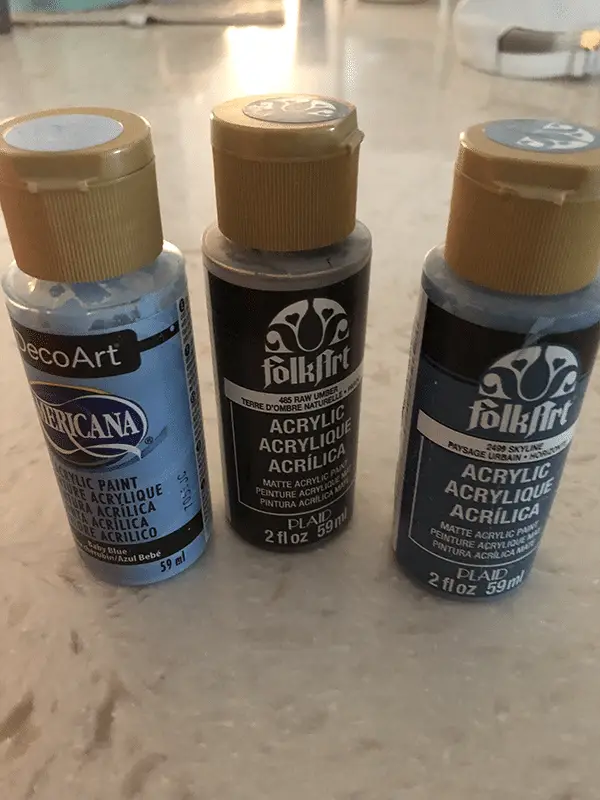 Next, I cut my flower foam down to size and arranged my succulents.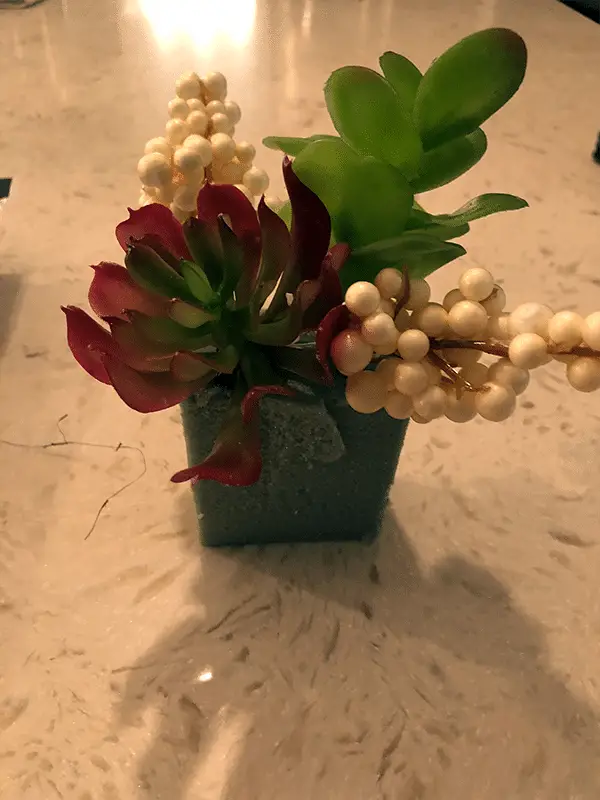 Lastly, I placed the arrangement right into the pumpkin and added some moss to fill in any gaps. I did end up rearranging my arrangement, and took the white balls out. I wasn't loving them.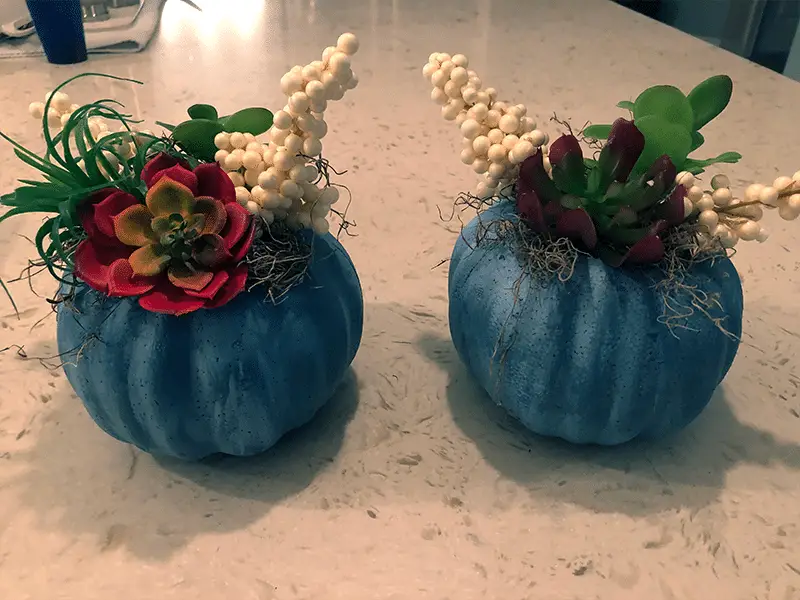 I added them to my hutch with all my other pumpkins. My dining room is now ready for Fall.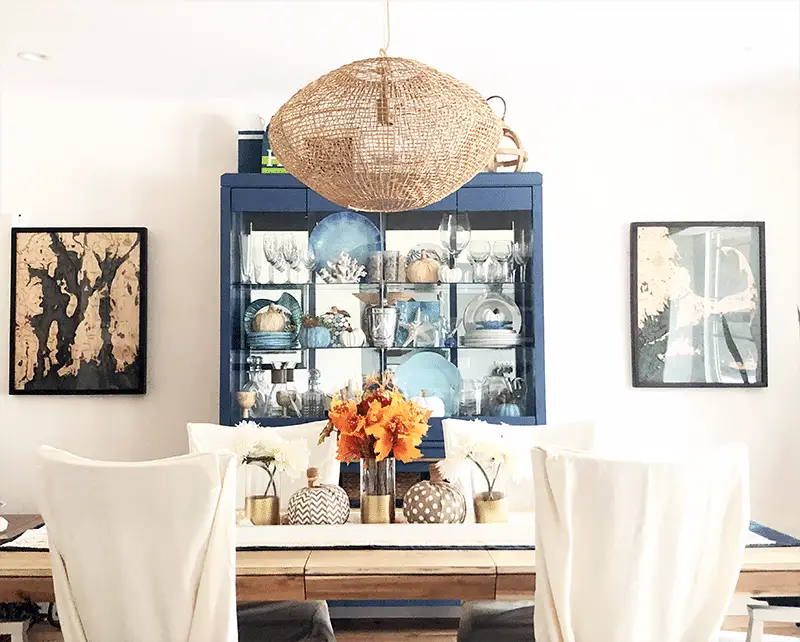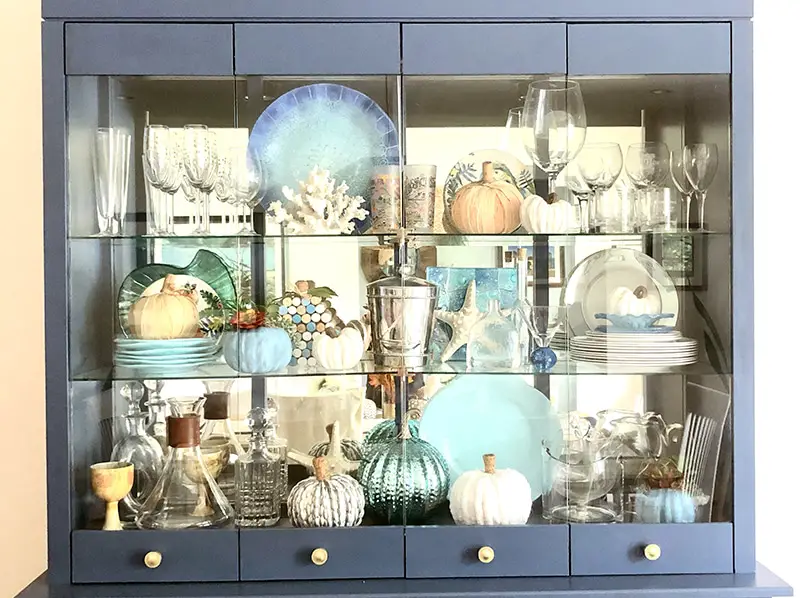 Have you ever done something crafty with a Styrofoam Pumpkin? I'd love to see.