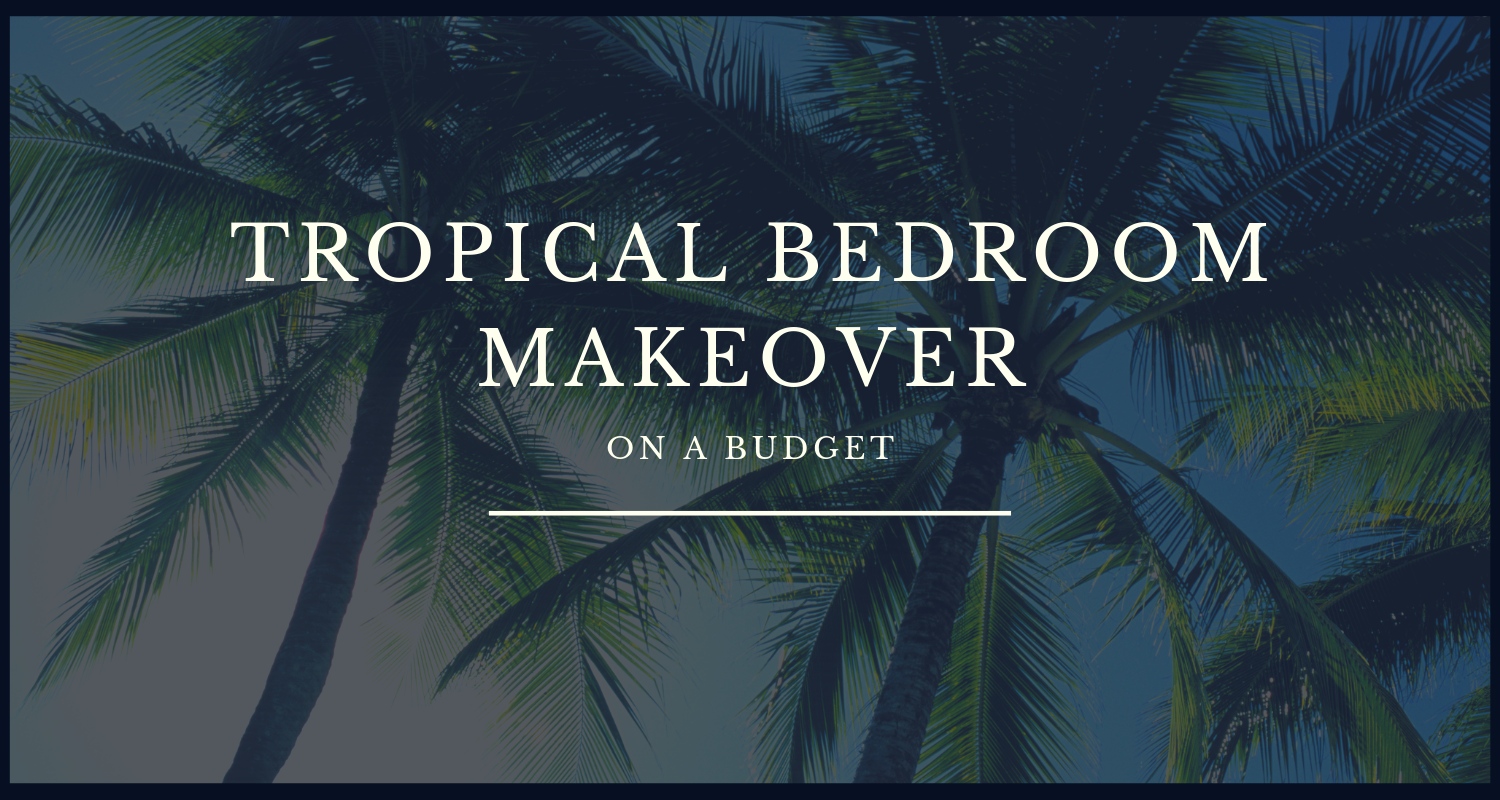 Master Bedroom Makeover on a Budget
The Before…
You might be asking, 'a master bedroom makeover? Already'?  Didn't you just move into the House house like a year ago?  Well, yes we did.  However, I never liked how the master bedroom looked, specifically the paint color.  The tone of the blue was just 'off' somehow.  I usually LOVE blue and our dining room, living room and office are blue, but there was just something about this blue that wasn't doing it for me.  So, I never really finished the room in the first place.
I told my husband I wanted to paint it, and he said, 'Go for it, but you're on your own'.  He hates to paint.  Then I told him I was thinking of painting it white and he said 'White is not a color'.  HA!  But, he let me paint it white anyway and we both like the way it turned out. I also told him I wanted to makeover the room and he wasn't to pleased with the idea, so I told him I'd do it as inexpensively as possible.  AND guess what?  I did this whole room for under $400.  Yay Me!
This post contains some affiliate links for your convenience (which means if you make a purchase after clicking a link I will earn a small commission which helps keep my blog up and running but it won't cost you a penny more)!
Using the Same Furniture Helped…
We've had this Tommy Bahama bedroom set for about 7 years.  It's okay.  My husband and I both like it.  I probably wouldn't pick something like it out today, but I figured my husband wasn't gonna let me buy a whole new bedroom set so I better find a way to decorate around it.  The rest of my house has a coastal/beachy look but this bedroom set makes me think more carribean/tropical.  It is Tommy Bahama after all. 😉 I was thinking white with green accents would look much better.
Master Bedroom Makeover….During…
I found some leftover white paint in the garage (SCORE!!!) and got to work.  I painted the room by myself.  Well, my kids kinda helped, but I did most of the work.  And guess what?  Painting kinda stinks!  Especially when you don't have a ton of time to do it, in between kids after school activities, homework, running everyday errands, trying to go to the gym, and blah blah blah.  It took longer than I thought it would take.  And then when it came time to paint the wall behind the bed, well, that was no fun.  This bed is heavy.  We weren't able to lift it up out of the way, or even slide it.  Instead, we had to take the whole dang thing apart.  Let's just say there may have been some swearing going on from both me and my husband, and maybe I questioned myself with "why did I start this dang project???"  Anyway, I kept my eyes on the prize as I was to far into this mess to give up now.
The painting all got done eventually.  It took about a week.
Master Bedroom Makeover…After…
Here is how it turned out. Looks a whole lot different. So much brighter and happier in there.
I ordered the duvet cover from Wayfair for only $36.99.  Have you ever ordered anything from Wayfair?  They have the best stuff, free shipping and easy returns not to mention great prices too. Anyway, this duvet is super soft, nice quality for the price, and the perfect color.
The euro shams came from Wayfair too.  I wanted plain white and these were the cheapest ones I could find at $17.99 a piece.  The euro shams are the large square pillows and the covers can be EXPENSIVE!
I downloaded these prints below for FREE, and you can too, from this web site.  I bought the 11×14 sized frames at Michael's when they were buy one/get one free.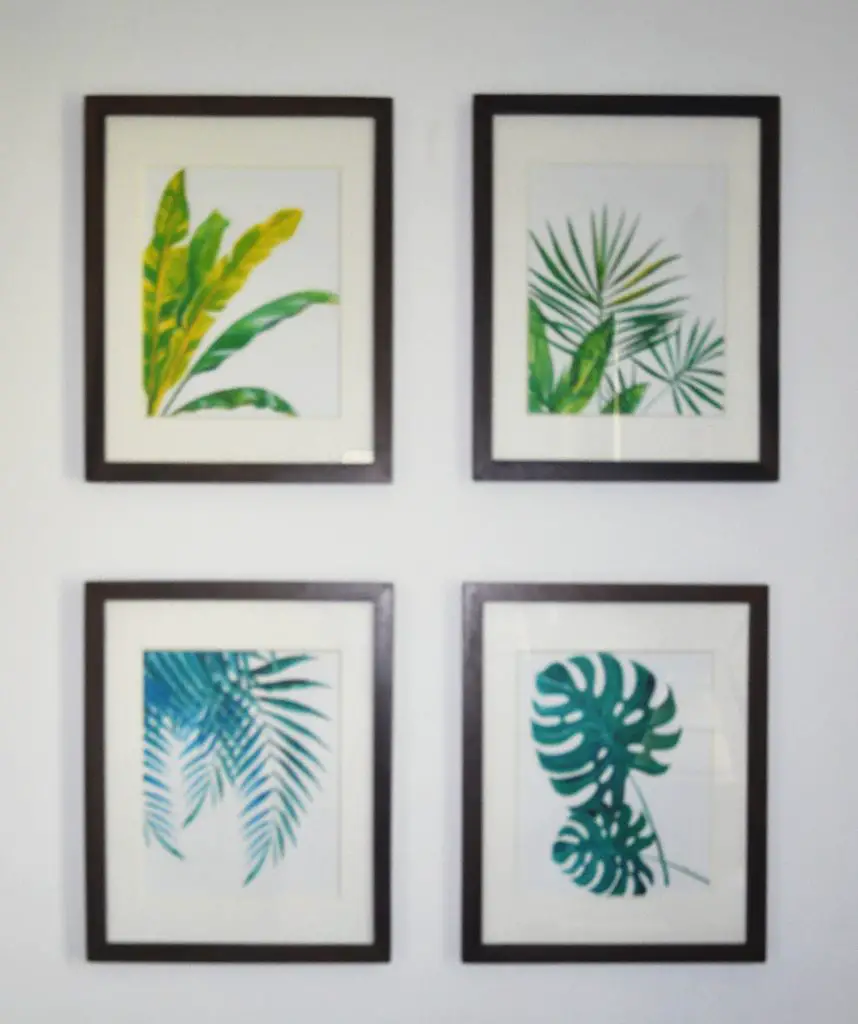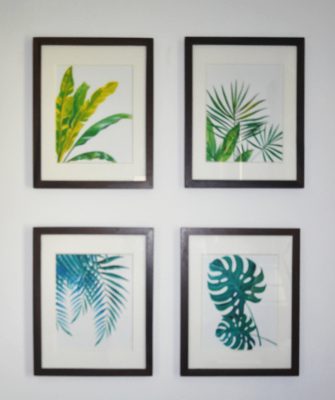 The below prints I got on etsy.com.  I recently discovered that you can download all sorts of amazing photography and artwork on etsy for really cheap!  Did you guys know this?  Am I the only one who didn't know this?  I found these on the shop called GoodVibesMotel and they cost around $7 each.  Once they are downloaded to your computer, you then have to upload them to one of the many websites that can handle printing.  After shopping around a bit I found out that Walgreens prints poster sized prints. Many places don't.  I found a coupon online for 40% off and ordered both 2'x3′ prints right from my computer and was able to pick them up the same day!  They came out to a little less than $20 a piece.  Then I bought these frames at Michael's for 50% off.  Aren't they cute?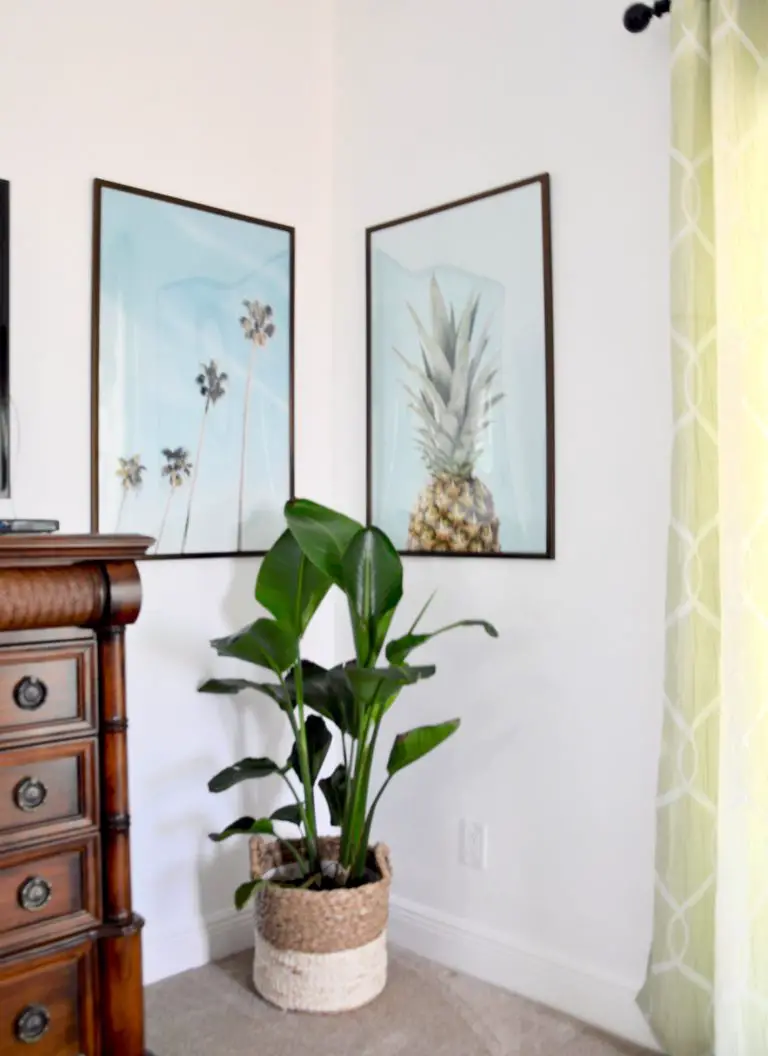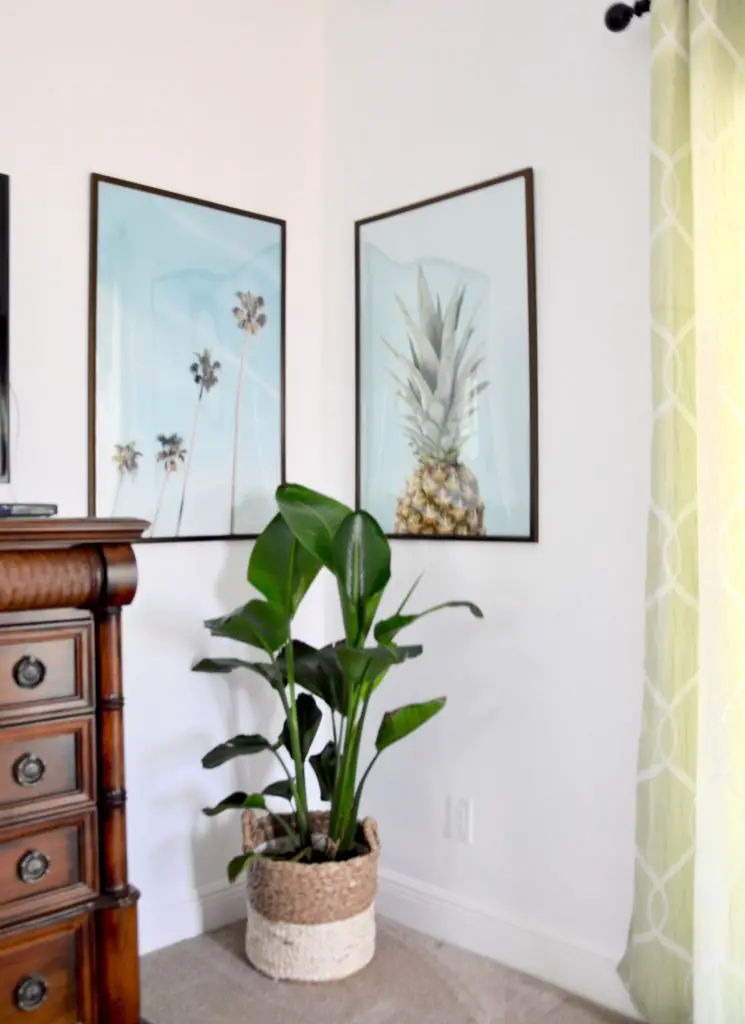 I found the curtains on Wayfair too and think they tie everything together nicely.  They are a little more 'crinkly' in person than I expected but I like the color and the print so I kept them.  These particular curtains are sold out, but here are some similar ones I found on amazon.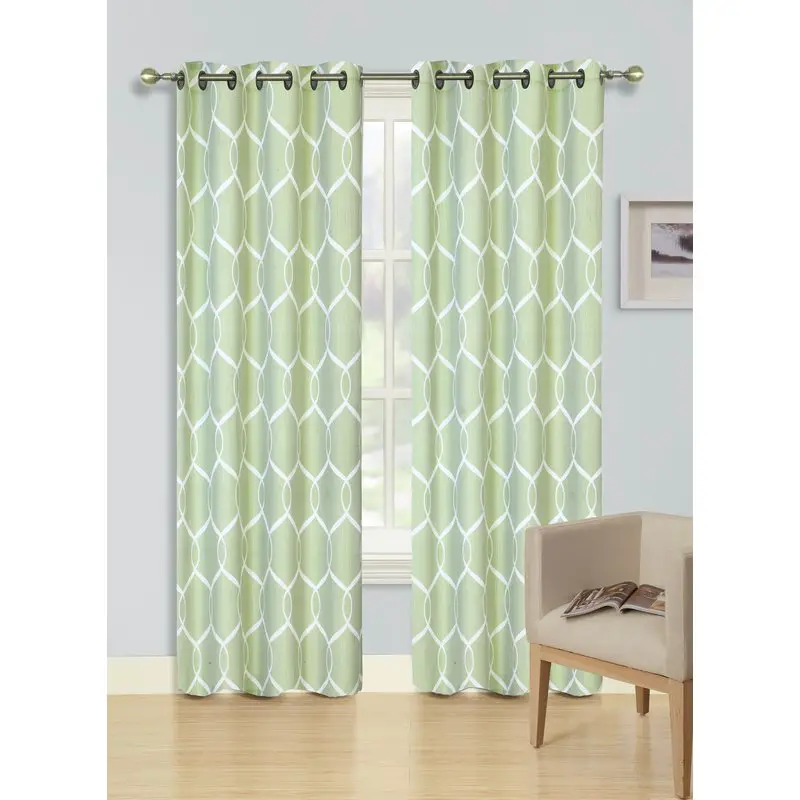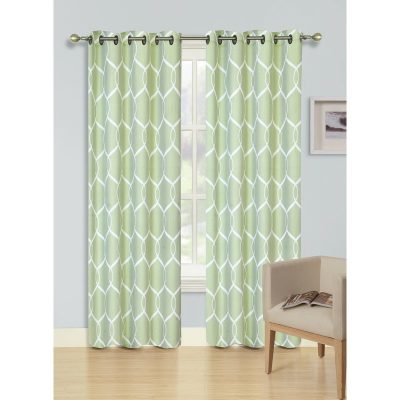 Lastly, I found the little green bench that you see at the foot of the bed at Tuesday Morning for $99.
I am in search of the perfect picture or some type of artwork for above the bed and also have my eye on these lamps for the nightstands.
Overall, I did not spend very much money on this room, see below for a budget breakdown.  I really tried to find as many bargains as I could.
Here is one last Master Bedroom Makeover Before/After.  Looks a little different don't ya think?
And the Total Amount I Spent For this Room
| | |
| --- | --- |
| Paint | FREE |
| Duvet Cover | $36.99 |
| Pillow Shams | $35.98 |
| Tropical Prints | $14.00 |
| Frames | $50.00 |
| Printing | $40.00 |
| Curtains | $110.00 |
| Settee | $99.00 |
| TOTAL | $385.97 |
Shop This Room