Master Bathroom…
I've been spending hours and hours online looking at pictures of Master Bathrooms (and other rooms) and pinning and houzing tons of pictures.  I think I know what I want as far as the look and feel of the bathroom.  It is going to be Classic, Traditional, Vintage, and Beachy all at the same time.  I put together this mood board with all the things I like.  It really helped to see them all together. What do you think?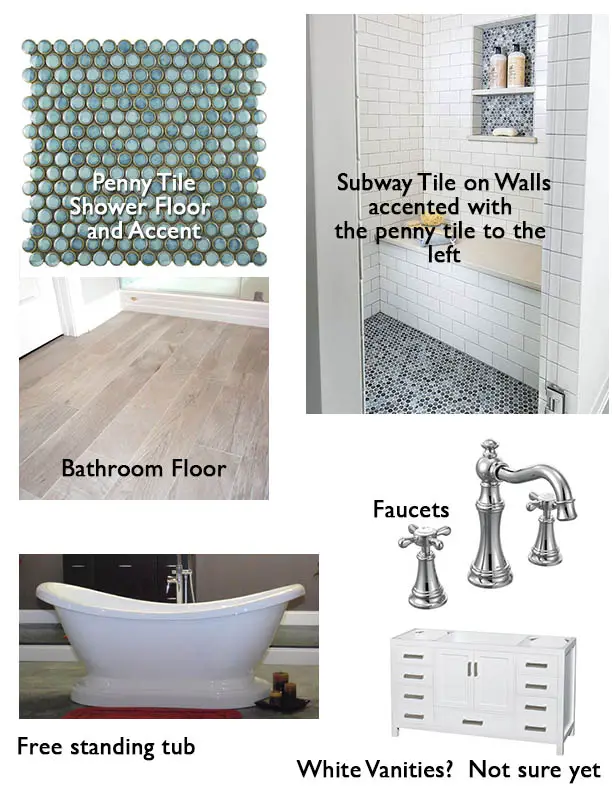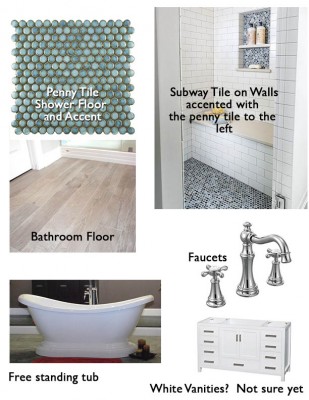 I really love these Penny Porcelain Mosaic Tiles that I found on wayfair.com. I love that web site. They have everything and offer free shipping too. I plan to order lots of things on this site when I am ready. Probably even this Free Standing Pedestal Slipper Bathtub or one like it.
What would you do if you could remodel your master  bathroom?  Or have you remodeled one lately?  Tell me about it.