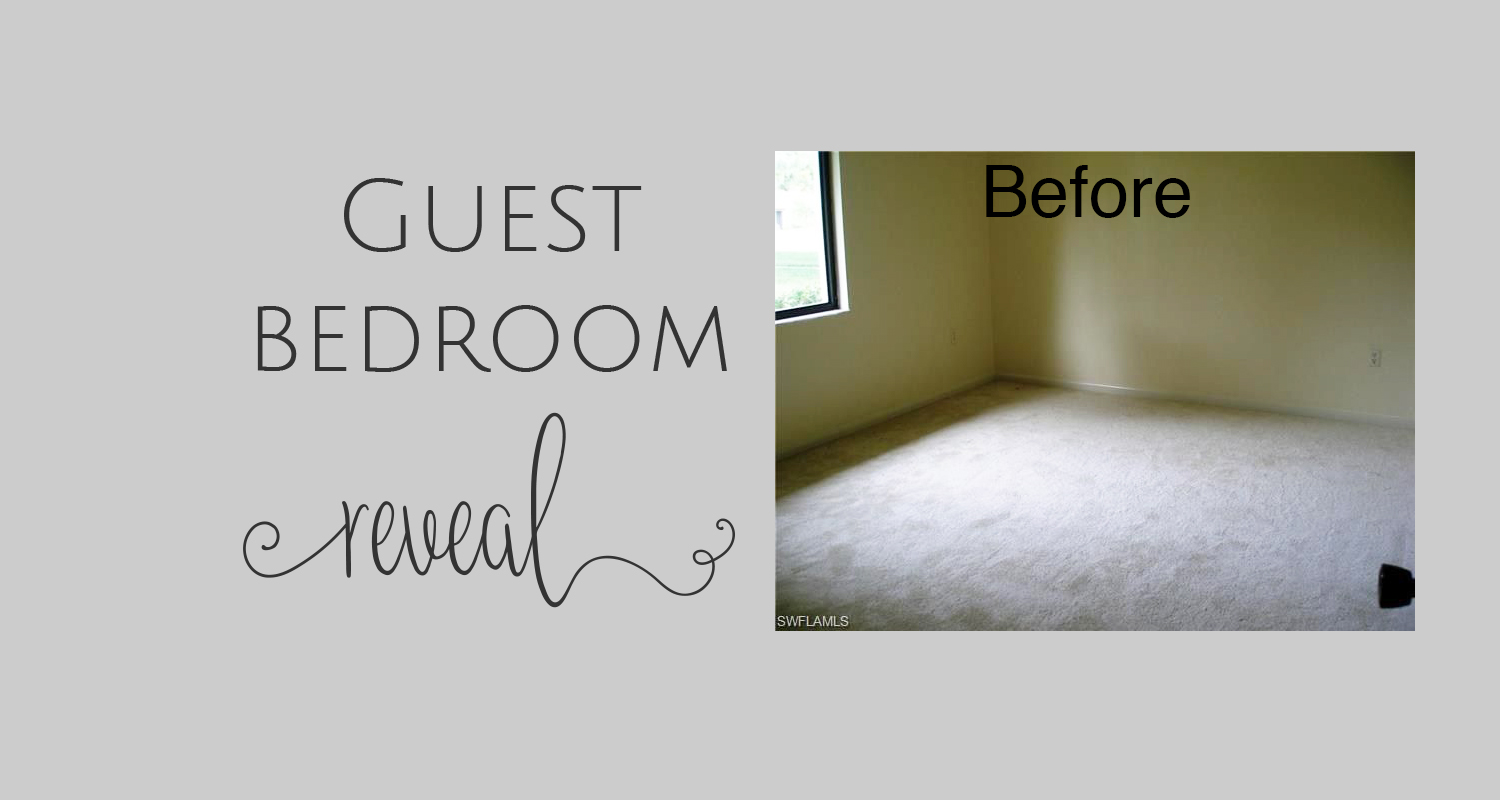 Guest Bedroom Reveal…
The Before…
I thought I'd show y'all our guest bedroom.
I did not take many 'before' pictures of this room.  It was just a room with one window and one closet.  Big whoop!  Nothing to exciting, which is probably why I didn't take any photos of it.  These are the photos from the real estate listing.  Sorry about the quality.  As you can see it was pretty dark and dreary in there.
And here are some before picture of the outside of house.  The guest room is located behind the arched rock wall.  The house originally was about 2000 square feet with a split floor plan.  Master bedroom and bath on one side and two bedrooms with another bath on the other.  Living room, kitchen and dining room were in the middle of the house. Since we now use the old master bedroom as an office/gym and have added three bedrooms upstairs, this area of the house became what we call 'the guest wing'.  This guest bedroom I'm about to reveal, a den that guests can use as a tv room (but also serves as a man cave for my husband – it has all his sports pictures in it) and a bathroom.  Our old house had an 800 square foot guest house so we feel like this 'wing' makes up for losing that.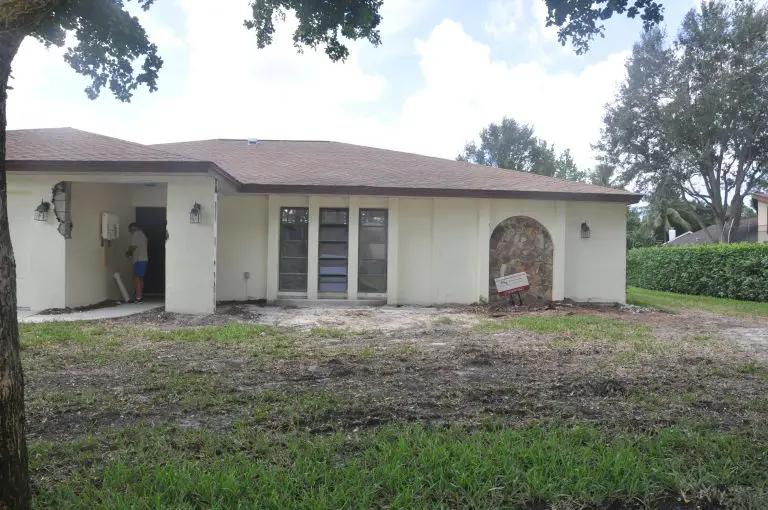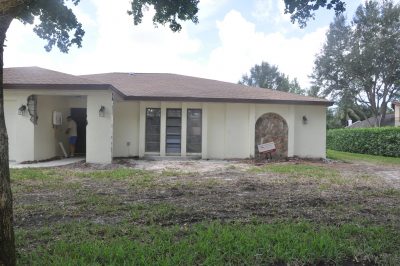 And here is a picture of the room before the new front window was installed and before it even had a wall. This is the view from the now dining room.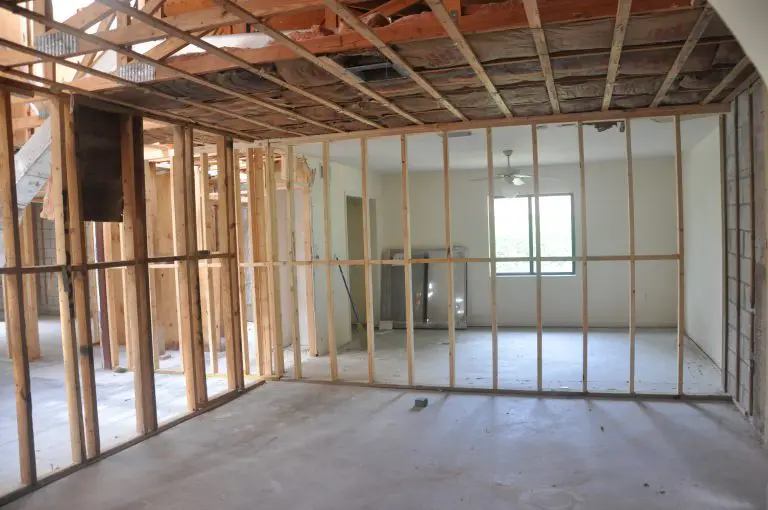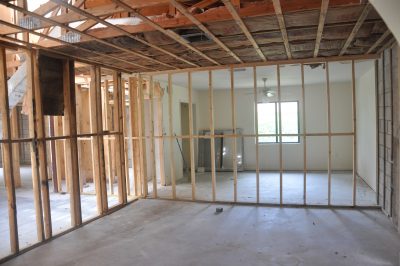 We ended up extending the wall out into the dining area about a foot, and adding a beautiful window, new drywall, new carpet and of course paint.
Guest bedroom today… 
And this is the bedroom now.
The room is a collection of old furniture, curtains and lamps, that we've had forever (since we don't plan on buying anything new at the moment). I tried my best to make it look as nice as possible, and as comfortable as possible for our guests, and living in Florida we do get our fair share of guests.
This bedroom set is probably 15 years old, at least.  My husband bought it while we were dating and we used it for a very long time. It is not the most up-to-date set, but it does the trick for a guest room.  We wanted to have a king sized bed in there and this is a king set.  The photographs above the bed are from some of our travels over the years. We traveled a lot before we had kids. Actually, we've traveled quiet a bit with our kids too.  The curtains we used in our master bedroom at least 3 houses ago (we've moved a lot!), but kept just in case.  Same with the lamps. Overall it doesn't look half bad for a bunch of old stuff.
Here is the before/after from the outside of the house. Bye bye, outdated rock arch wall thingy.  Hello, new gorgeous window.
And one more before/after of the inside
Windows…
I'm not sure if I've told ya how much we love our windows.  We live on a fairly busy street.  I mean, it is not a highway, but it is the main road coming into this neighborhood and lots of cars go up and down it all day long.  But, let me tell ya, these windows are so thick and sound proof that you can not hear a thing.  No cars going by, nothing. I talked all about these windows back when we had to pick them out.  They are hurricane impact windows and were very expensive but really were worth the price and were AMAZING during hurricane Irma.