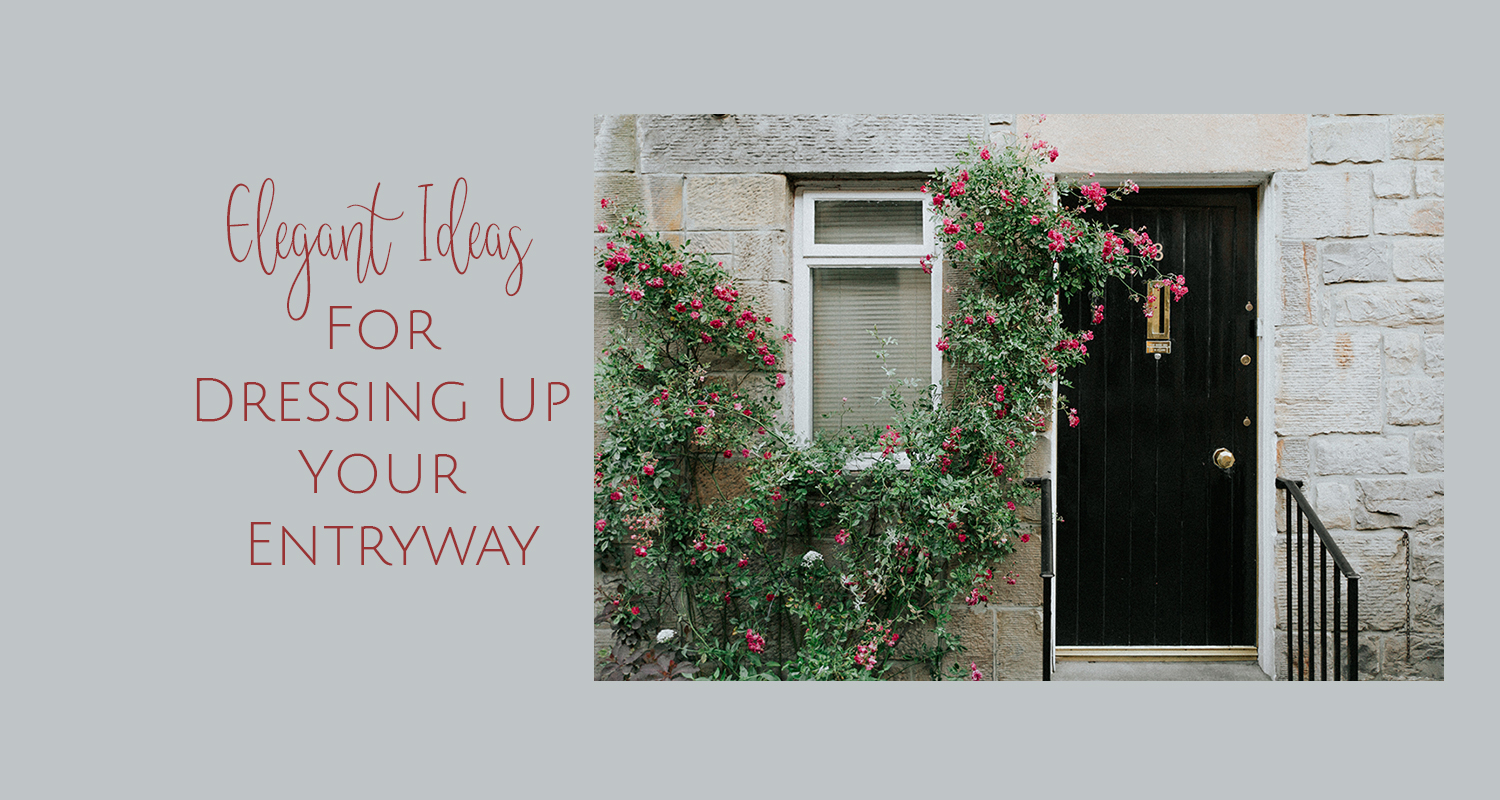 Elegant Ideas For Dressing Up Your Entryway
Going through the process of home renovations can be a lot of fun. Stressful, but fun! Because there's always a lot of work to do. However, when you've managed to get through all of the hard stuff and all of the boring bits and pieces to make sure that the structure is sound and that the space is how it should be, you can then move onto the fun stuff. And that, of course, is all of the interior design bits and pieces. Now, you're probably really interested in getting your fall decor up. And a great place to start with this is always going to be your entryway. However, it's also fun to think about how you can set the tone with your decor here in general. So let's see how you can do it.
Choose A Statement Door Color
So to start with, you're going to want to begin at the most important place of all. With the door! For this, you could look at view a range of different entry doors to see which style you want. But, you could also look to jazz up what you already have too. Either way, you'll definitely want to be thinking about choosing a statement color that will spruce up the space. You want this to set the tone for your interiors, so make your choice wisely.
Accessorize It
Next, you're going to want to accessorize the doorway. And this is where you can start to work in your fall (and later, your Holiday) specific decor. It's nice to choose plants that are going to look great either side of the door. But you might also want to work in a pretty wreath here too.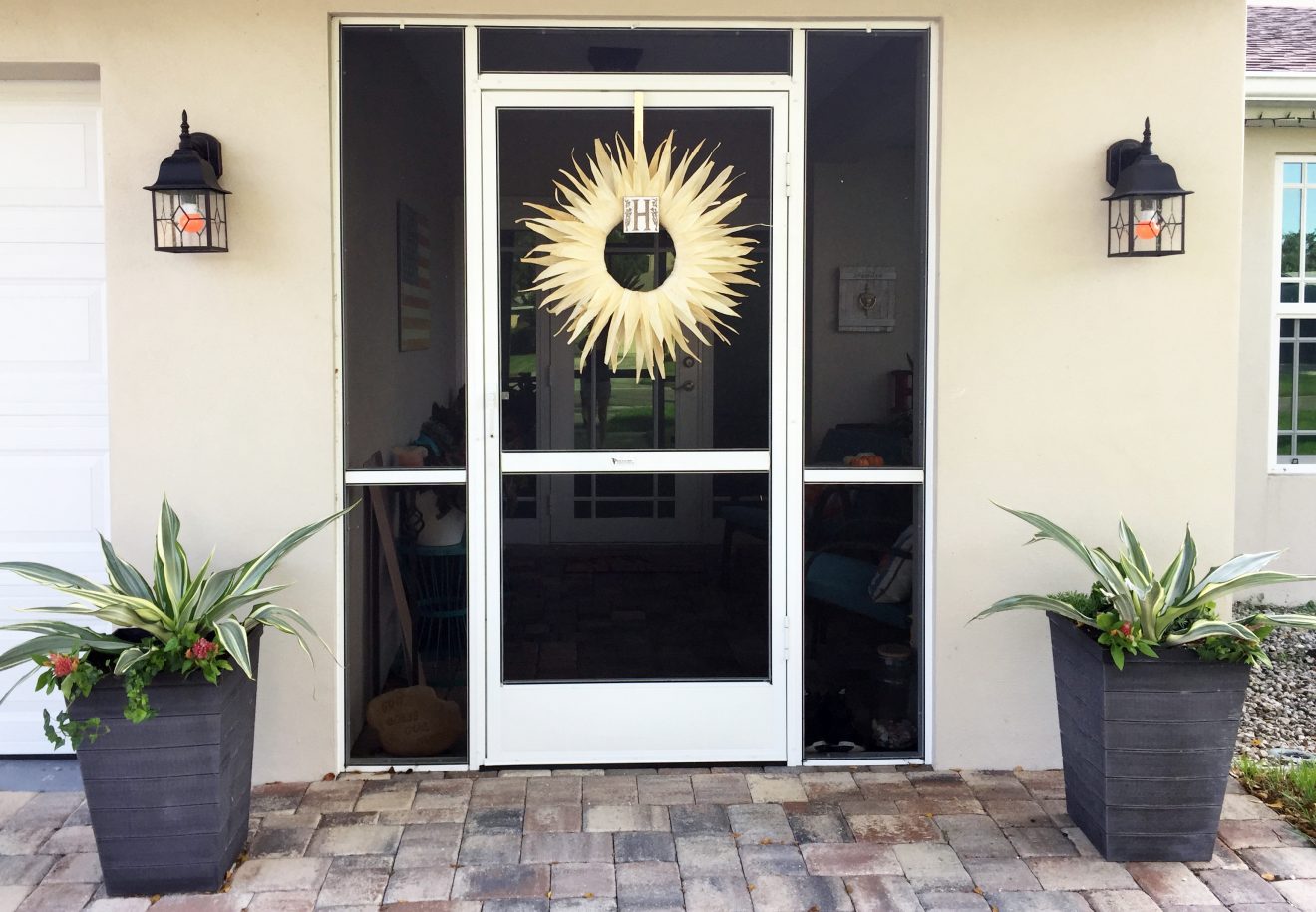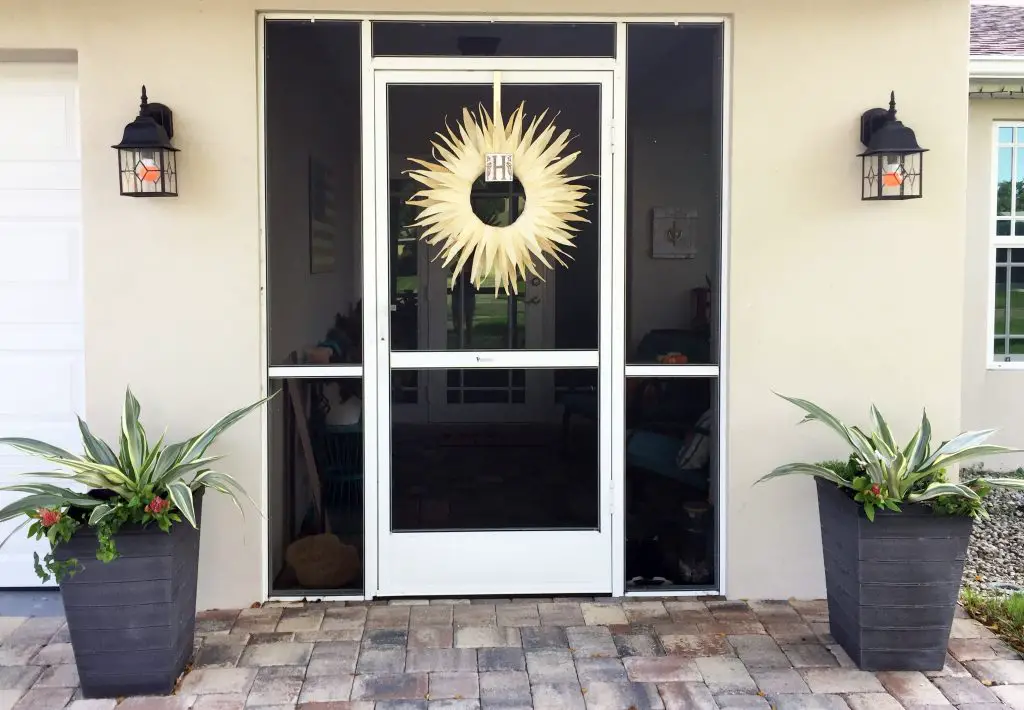 Store Well Inside
Then, as you get inside the house, you need to make sure that you have sufficient storage space. Because you definitely don't want things to build up inside the entryway. Here, boot room style storage looks really pretty but can be really functional too.
Make A Show Of The Stairs
From here, you're then going to want to make a bit of a song and dance of the stairway. Because for most of us, when you first enter the home, you will see the stairs as you first come in. So it's definitely nice to be able to dress them up a little too. For this, you're going to want to take a look at the different staircase ideas that you could go for. You might want to replace what you already have, or simply look to change the carpeting and the railings.
Use Plants & Flowers
And finally, you're then going to want to focus on working different plants and flowers into the different spaces that you have. Because there's nothing like a bit of natural feeling to welcome people into the home. It also allows you to bridge the outside in feeling too. So take a look at the different plants for entryways that you could look to use.
And then, you should find that your entryway is complete.